Homemade Savoiardi Recipe (Italian Lady's Finger Biscuits)

Archana Doshi
On

Thursday, 31 January 2013 22:05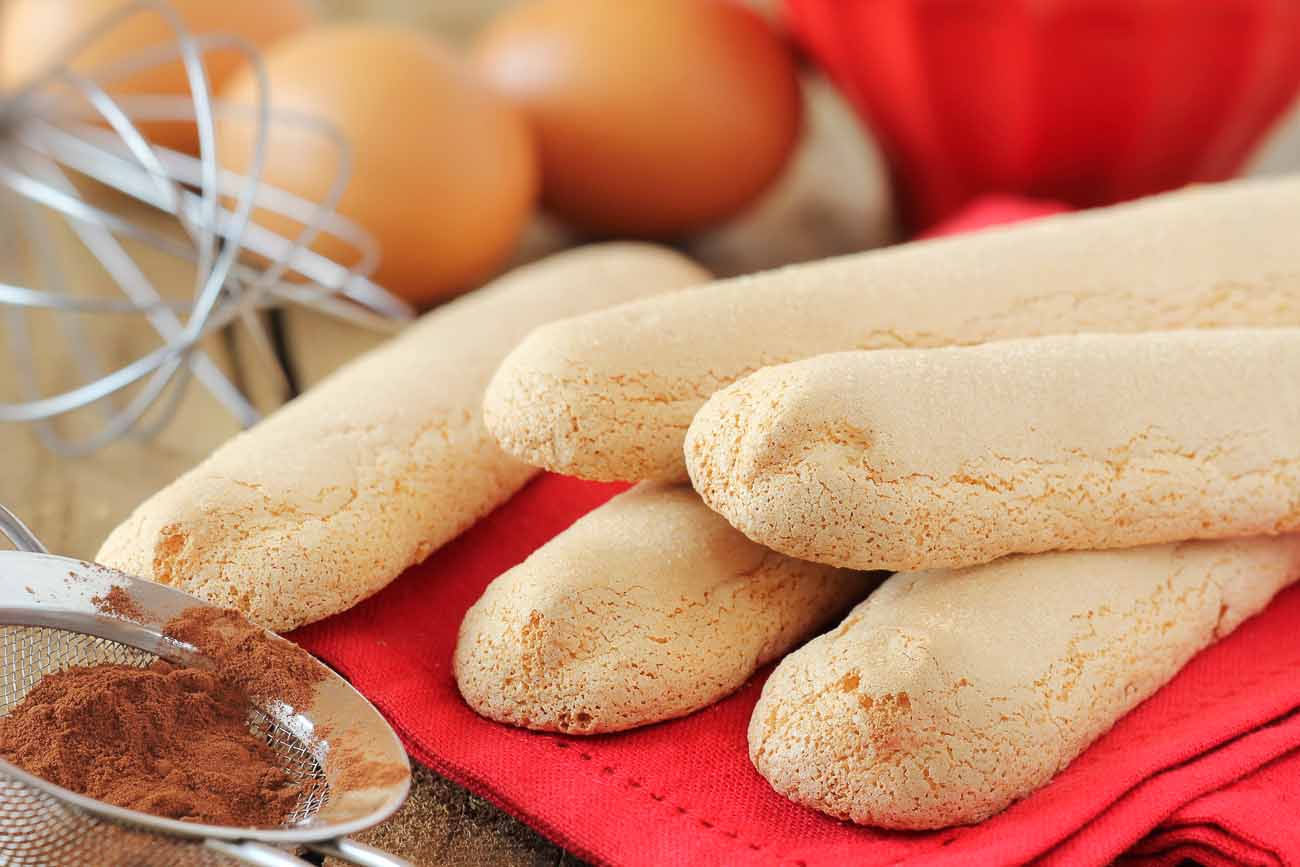 Homemade Savoiardi Biscuits also known as the lady's finger biscuits are delicious Italian sponge fingers. They a little crisp to bite in and soft and airy inside. I use this recipe in layer fruit cakes as they absorb the juices from liquids very well and bring out great flavors. It is popularly used for making Tiramisu, the delicious cheese dessert from Italy.
Here are more party dessert recipes to try
These are a few of those biscuits which cannot be made without eggs.
Click here to get a simple and quick version of the Tiramisu I make at home.
Ingredients
4

Egg yolks

, 1 teaspoon vanilla extract
1/3 cup

Sugar

1 teaspoon

Vanilla Extract

1/3 cup

Sugar

1 pinch

Salt

4

Egg whites

3/4 cup

All Purpose Flour (Maida)
How to make Homemade Savoiardi Recipe (Italian Lady's Finger Biscuits)
To prepare Preheat oven to 180 C.

If you have a lady's finger pan prepare the pan by buttering and flouring the pan.

If you dont have one, then prepare a baking sheet by buttering and flouring it.

Keep them aside.

In a large bow whisk the egg yolks along with 1/3 cup of sugar and the vanilla. Whisk the egg yolk mixture until the color becomes lighter.

In another bowl or a stand mixer, whisk the egg whites until it turns into soft peaks. Once they turn into stiff peaks, gradually whisk in the salt and the 1/3 cup of sugar until well combined (dont over beat)

Once thw egg whites are well combined with sugar, very very gently fold it into the egg yolk mixture.

Finally sift the flour a little at a time into the egg mixture and fold it in even more gently. The reason you have to be extra gently is so that the air from the beaten egg whites remain. This will help the mixture rise and fluff in the oven.

Fill the lady finger sheets as shown the image and set in the oven for making for about 12 minutes or until golden brown on the top.

Remove from the oven and allow the biscuits to cool and store them in an airtight container.