This week enjoy a south Indian Style Breakfast which is authentically originated from Karnataka.Breakfast being the important meal of the day. It is the first dish that kick starts your day with a happy start which is why it is important to plan what you eat. Karnataka cuisine is considered as one of the oldest cuisine that has been survived since Iron Age. As every region's ingredients changes depending on the place, even Karnataka's cuisine is widely divided based on its local produce and region.
In today's meal plate we have made a special dosa from ridge which is popular vegetables among the kannadigas.The dosa is then accompanied by a tangy flavoured fresh herbed chutney that is the best accompaniment for the dosa which we can think of.The additional accompaniments can be changed based on your choice. Adding the right ingredient to your plate will be helpful in gaining the right amount of proteins, vitamins, carbs to your diet.
The Meal Plate consist of
1.Karnataka Style Heerekai Dose Recipe (Ridge Gourd Dosa Recipe)
A diabetic friendly breakfast dish made by dipping the ridge gourd and placing it together to form a dosa shape.The recipe does not follow the actual method of making a crispy thin dosa but rather the thin round stripes of ridge gourd are dipped in the dosa batter and placed together to form a dosa shape.
If you are looking for more Dosa recipes here are some: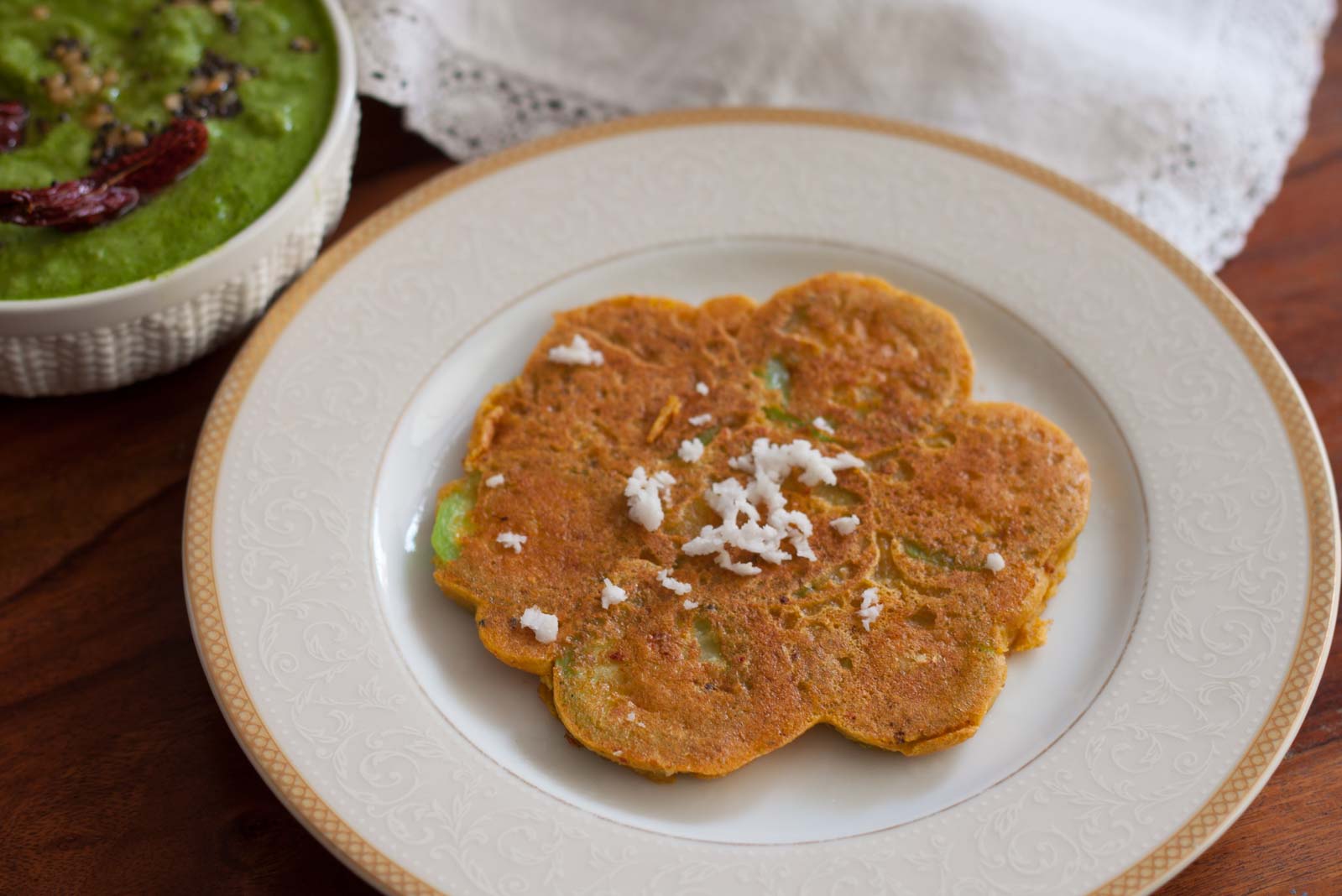 2. Karnataka Style Pudina Mavinakayi Chutney Recipe (Mint Mango Chutney)
Fresh raw mango chutney mixed with fresh herbs like coriander leaves and mint leaves which can be had with dosa for your breakfast.