Making interesting lunch everyday is difficult but with a bit of planning the previous day or over a weekend, you can get your ingredients stocked up and make something that lights up your mood when you open your lunch box. Basic things like roti/phulka dough can be prepared, vegetables can be chopped and stored in the fridge so that you can use it in the busy morning.
In this edition of Archana's Kitchen Lunch Boxes, we have paired the classic Punjabi dishes like Aloo Paratha, Achaar and Curd along with a Kala Chana Salad. With every meal, it is important to exercise portion control and strive to make most meals, especially lunch which can be a high protein diet. A high protein diet will keep you full longer and will give you a lot more energy and strength that you need. In this meal plate, Kala Chana salad exactly does that along with aloo paratha which will be heavy on it own.
So here is a delicious and power packed Punjabi Style lunch box of :
This is a classic Punjabi style breakfast dish but makes for a great lunch and dinner dish too. Parathas can be prepared in different ways, but the classic way is to roll out dough and add a small portion of aloo stuffing in the centre of it, seal the edges and roll it out. Parathas in general are good to go with pickle/achar and a cup of curd or a tall glass of Lassi.
If you like this recipe of Aloo Paratha, here are a few more Paratha Recipes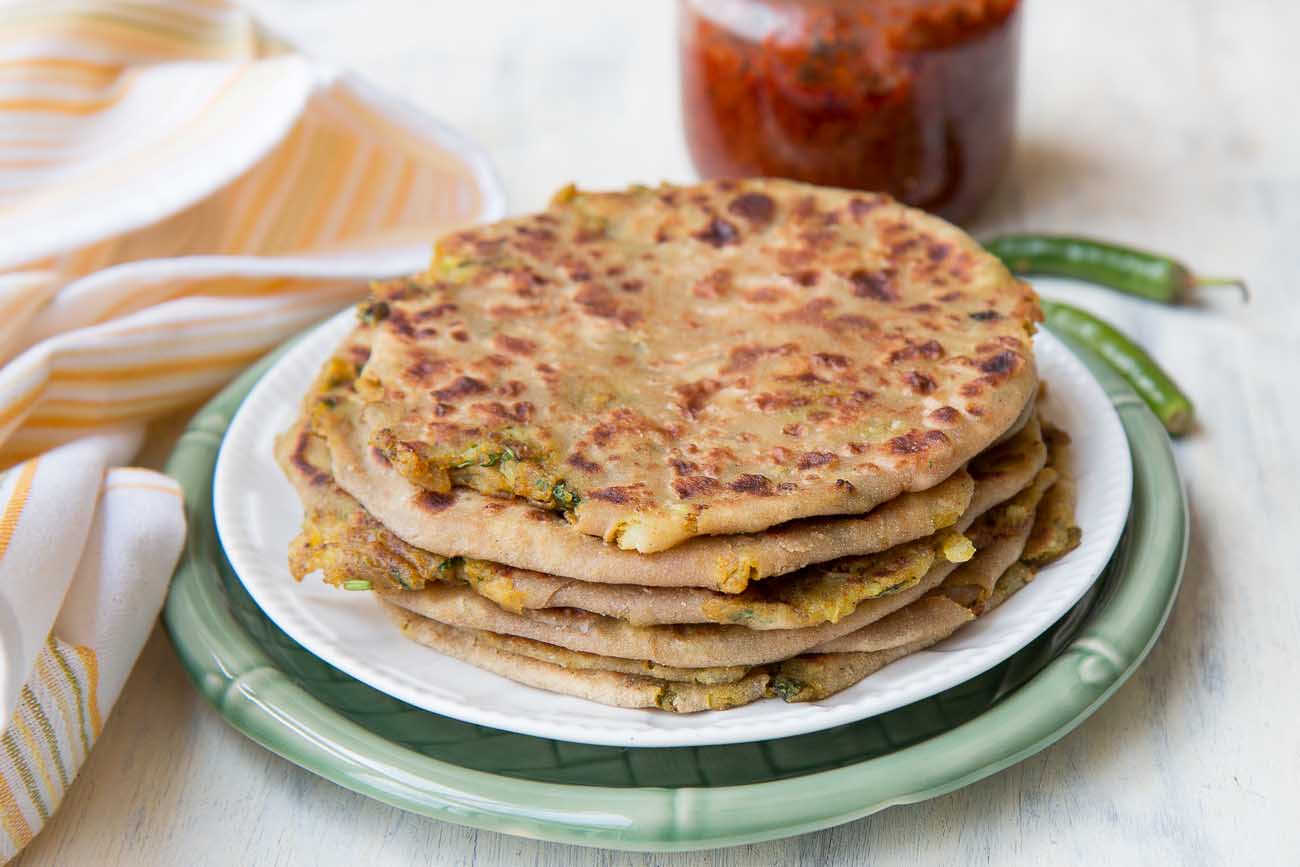 Gunde Ka Achaar is a pickle made with bird lime fruit/gunde. It is very popularly made in Rajasthani households and is served as a side dish/accompaniment along with their meals.
If you like this recipe of Rajasthani Gunde Ka Achaar, here are few more Pickle/Achaar Recipes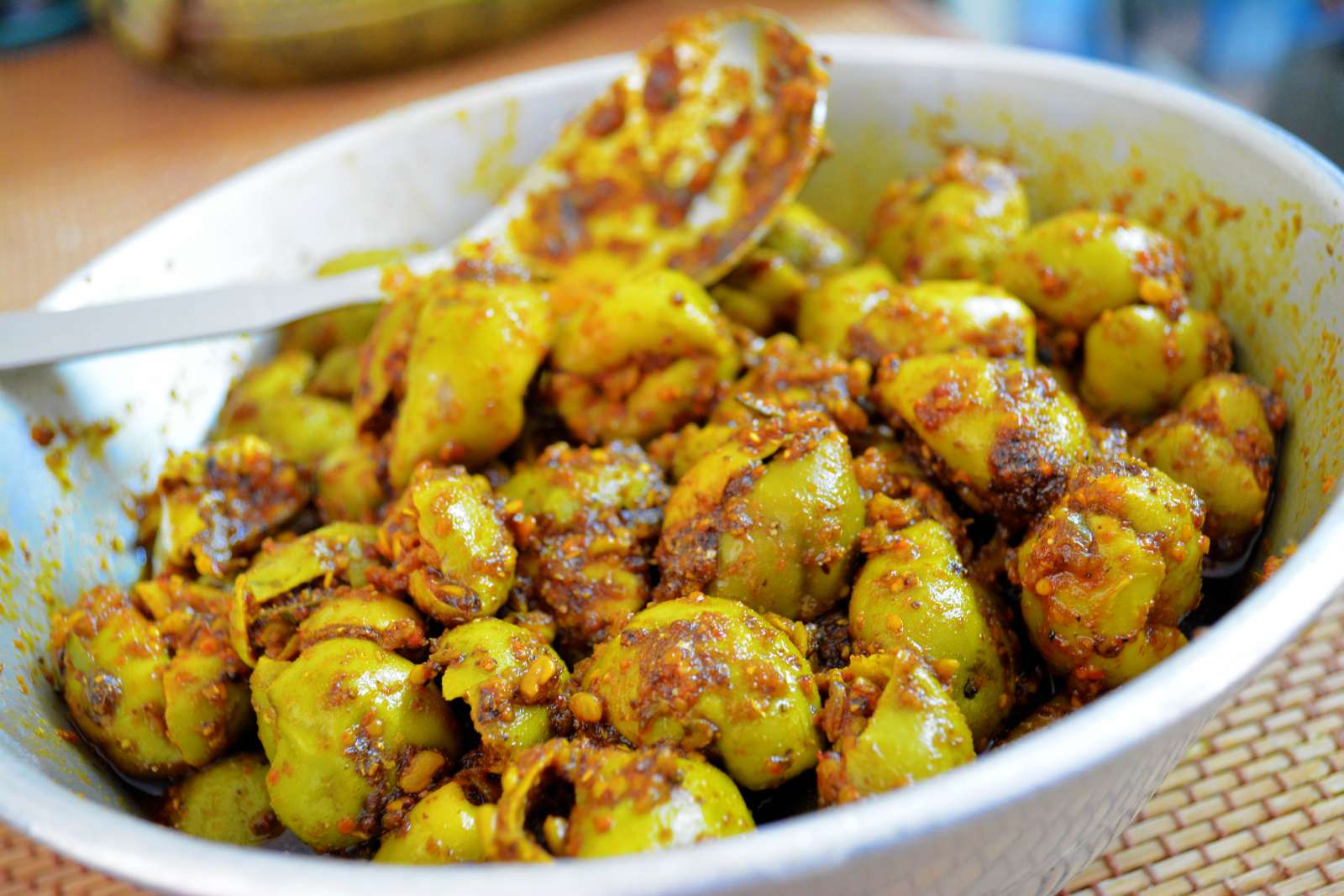 A refreshing Indian salad, with kala chana, grated carrots, chopped cucumbers and tomatoes makes a power packed salad full of protein and fibre. Kala chana is a good source of protein for vegetarians and aids in weight loss and good source of Iron for the body. Give this salad a try and you will want to make this for every meal!
If you like this recipe of Kala Chana Salad, here are a few more Indian Salad Recipes
Most Indian meals end with the consumption of Curd or dahi, it is either eaten by itself, added to the curries or consumed as a raita. Curd is an excellent probiotic that aids in digestion, not only by improving gut activity but also soothing inflamed or upset stomachs. Nothing beats curd that is cultured at home as it will contain the right bacteria that aids in the probiotic function. It is easy to prepare at home and takes minimal effort. Here are the directions to prepare Curd/Yogurt at home.