Moong Dal Chilla are high protein lentil crepes that are made from yellow split moong lentils and urad dal. The addition of Urad dal keeps these chilla's soft and perfect for a lunch or a snack box. I typically spread a jam, sauce, Coconut Chutney or Idli Milagai Podi into the chilla and fold it like a triangle. You can also add a spinach based dal along with it which goes really well with this crispy chilla. This gives the additional taste for the children to enjoy it. Folding the Chilla's into a triangle also helps them just pick it up and eat it without tearing it into pieces.
What it has:
- The Moong Dal Chilla is packed with protein and when you pack it along with some fruits and nuts it gives the kids the added energy and nutrition for their day in school.
- The spinach dal will provide the kids with good amount of Iron and carbs required to give enough energy for the kids.
- The pomegranates will help the kids to gain good amount of anit-oxidants and also a good source of vitamins.
Lunch Boxes You Can Use: Rectangular Lunch Box or Steel Lunch Box
1. Moong Dal Chilla Recipe (Spiced Lentil Crepes)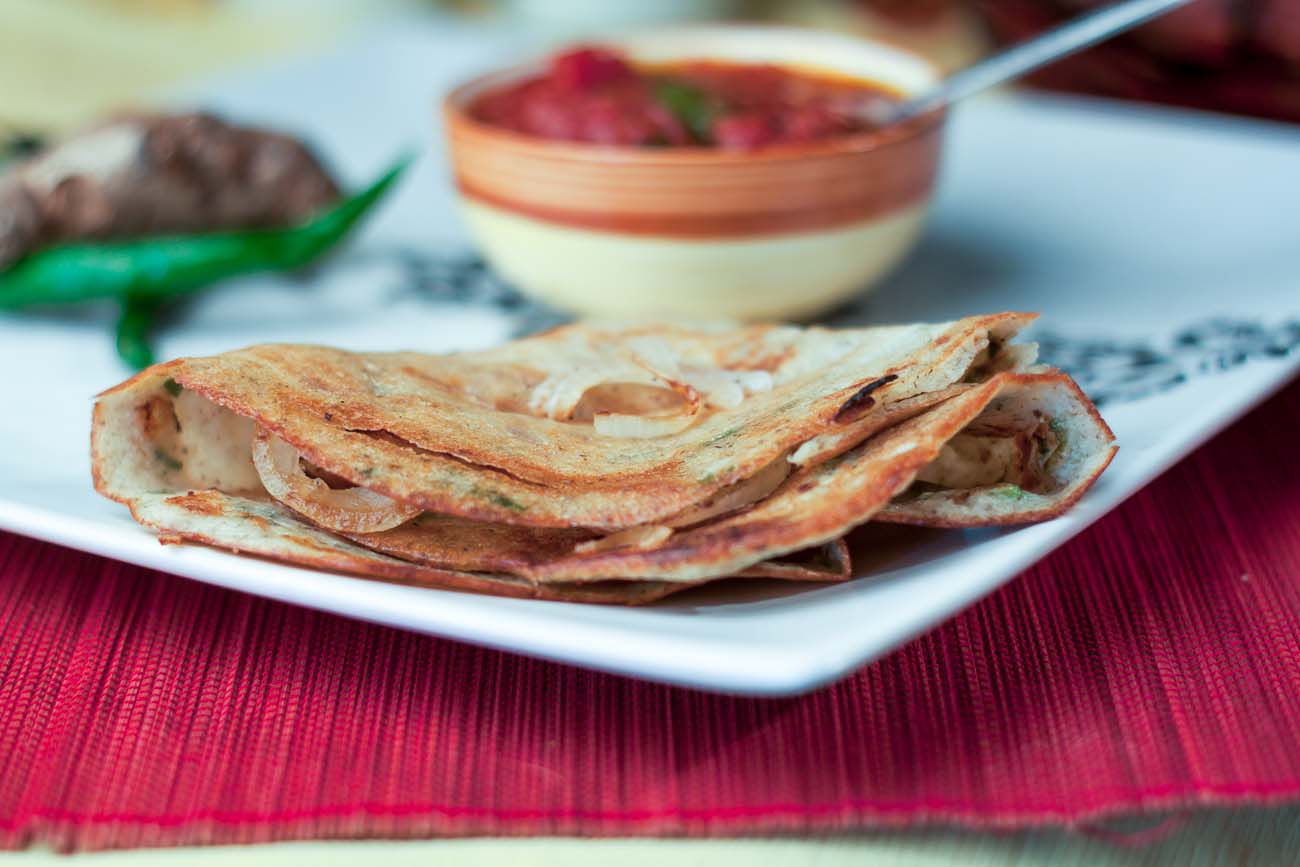 2. Andhra Style Palak Kura Pappu Recipe (Spinach Dal Recipe)