In today's portion control meal plate we have filled it with a creamy Iranian egg curry that is so simple to make, a comforting dal palak by the side. A dry aloo dish cooked with simple and whole spice. We have also added a fresh beetroot salad in order to add a healthy element your palate. The meal plate is then completed by a jowar roti to keep it healthy and satisfying.
Serving this portion control meals on weekends as well ensures, that the efforts put during the weekdays continues and those efforts made are consistent through all the seven days of the week, keeping you feeling good about your healthy meal and the amount of food you consumed.
Below are the quantities we have used for a complete portion control meal. You can use these suggestions based on your dietary requirements. We have plated two roti's and the below calories are calculated for 1 roti.
Total Calories: 340 Calories
Phulka - 1 piece
Alu Sabzi - 1/2 Katori
Dal Palak - - 1/2 Katori
Baida Curry - 1/2 Katori
Salad - 1 Katori
Jowar Roti - 1 piece
Read the Guidelines for Healthy Eating Using Portion Control to incorporate healthy eating habits into your everyday lifestyle.
1. Odisha Style Aloo Bharta Recipe (Aloo Mash Sabzi)
A simple mashed potato stir fry with basic masala that is present in the kitchen. The subzi has tempered mustard seeds and dry red chilies that is then stir fried with soft and mashed potato. The usage of mustard oil in cooking gives in a different flavor to the dish.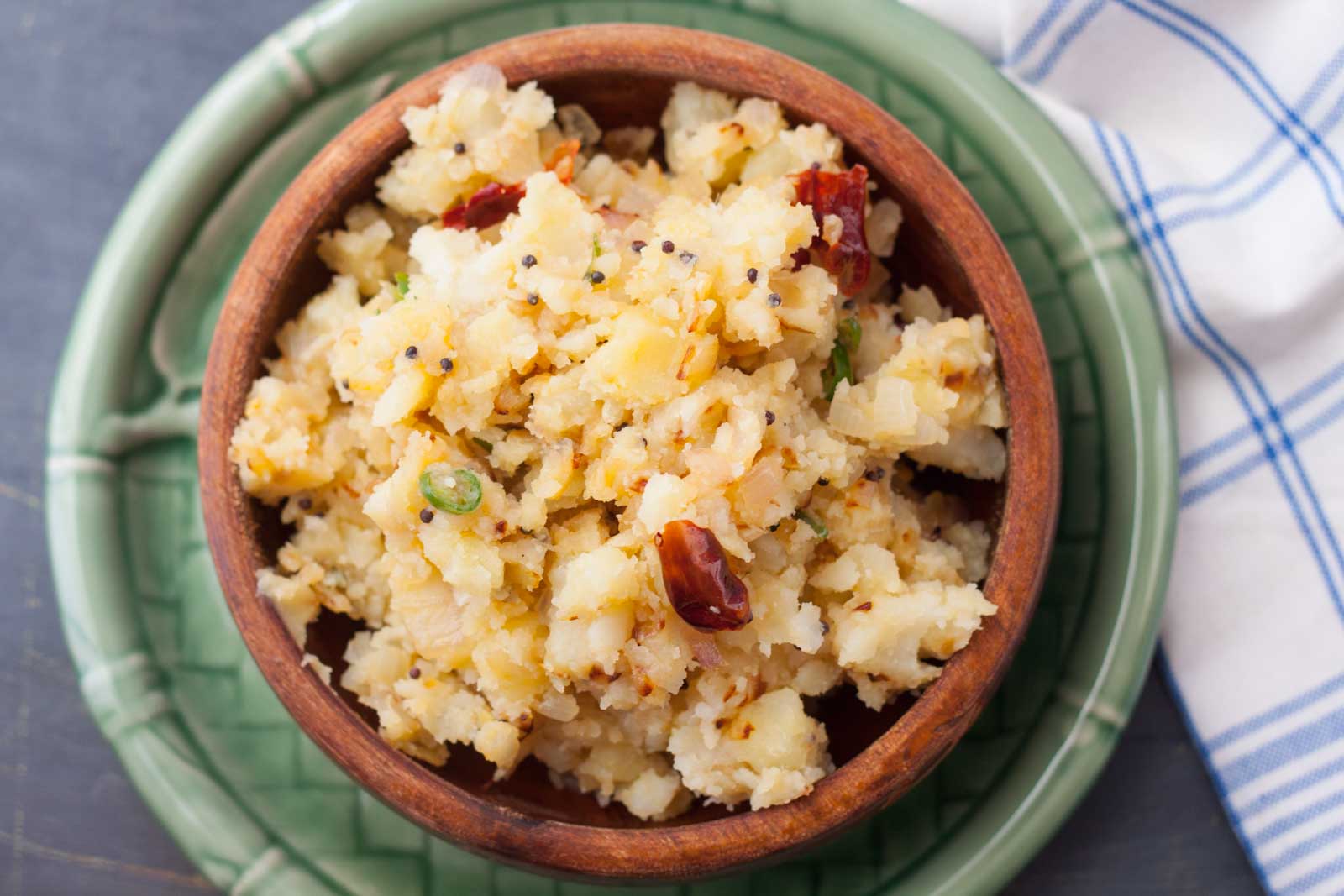 A creamy and comfort egg curry recipe. The gravy is simply made from roasted almonds, poppy seeds, sesame seeds, freshly grated coconut that is ground to make creamy paste. The gravy is then cooked with basic spice powders and finished off with boiled egg. The boiled egg are cut and added to the gravy so that it will soak in most of the flavors from the curry and is delicious to eat.
If you are looking for more egg curry recipes here are some :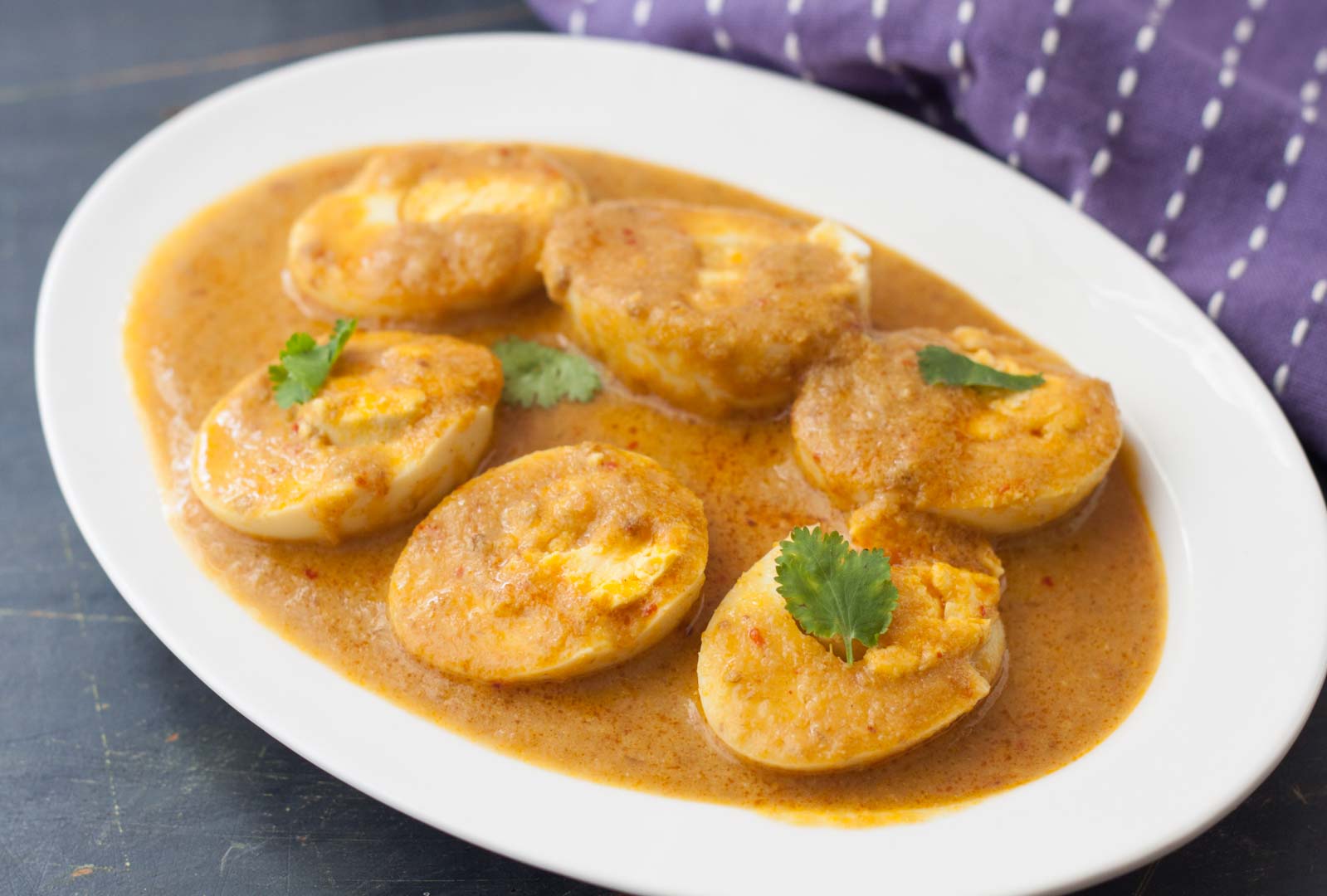 3. Dal Palak Recipe (Spinach And Lentil Curry)
A nutritious and wholesome dish that is rich in proteins and minerals. This recipe is made from fresh steamed spinach that is mixed along with cooked lentils and spices to make a delectable combination. The addition of a ghee tadka (seasoning) along with cumin and red chillies adds to flavour of the Dal Palak Recipe.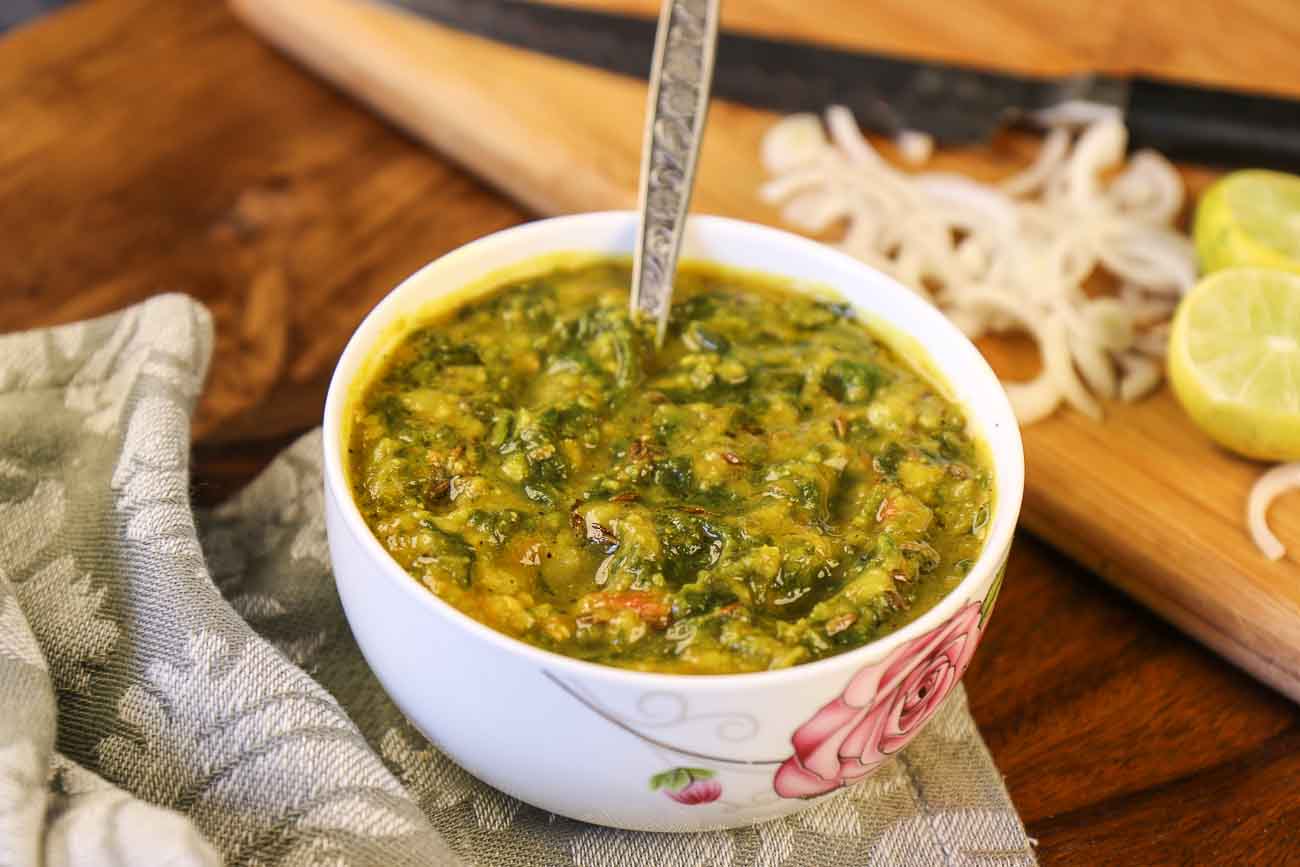 4. Beetroot, Carrot & Cucumber Salad with Peanuts Recipe
An Indian version of a salad that can go really well with any many course. The salad consist of a lot of nutrients as the vegetables are grated fresh and is not processed much. The nutrients will stay intact and will help you gain the nutrients directly into your body. The tanginess from the lemon juice is well balanced with the sweetness from the beet and carrot. Fresh coriander leaves are added to lift up the salad's flavor.
If you are looking for more Beetroot Recipes here are some :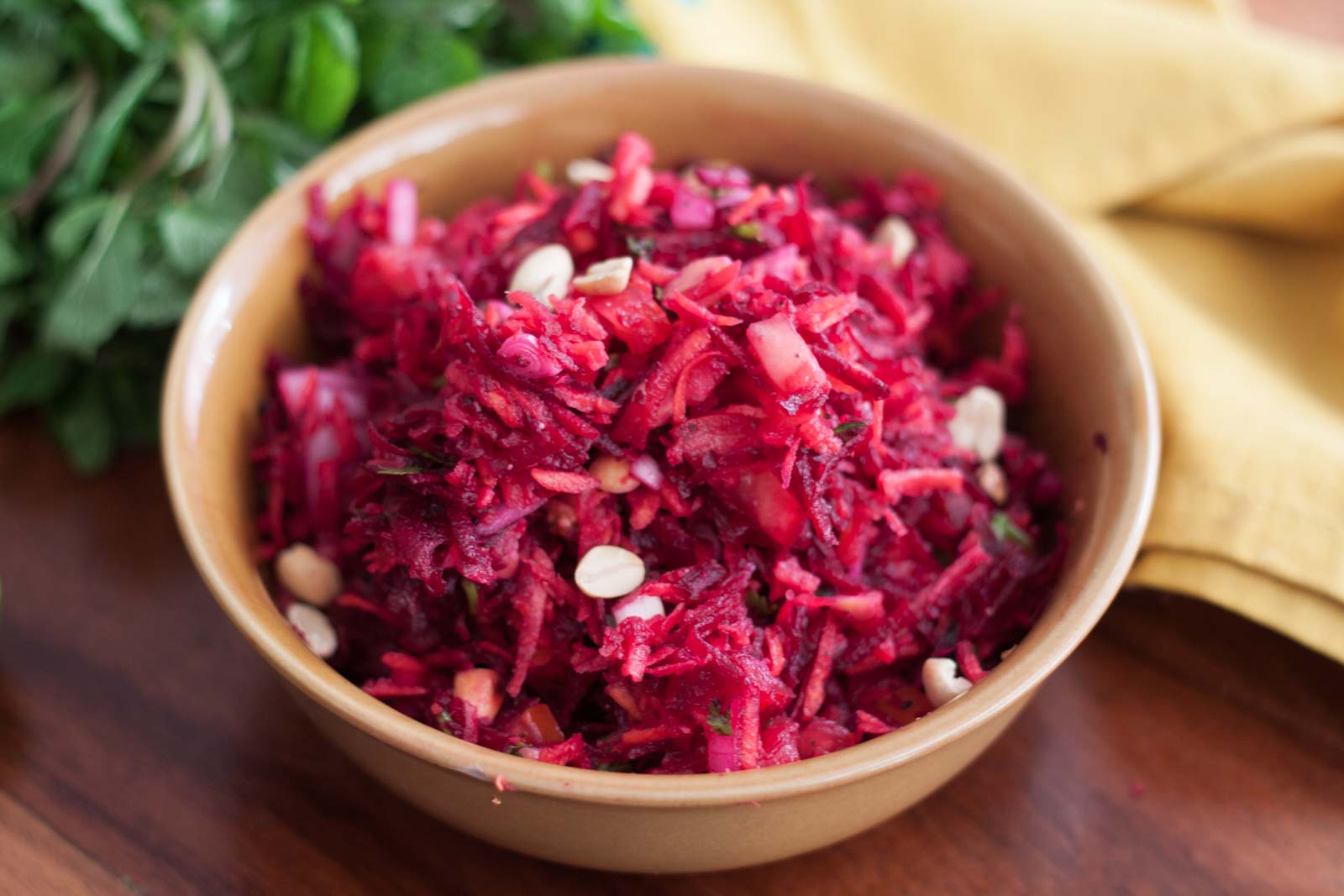 4. Jolada Roti Recipe (Jowar Bhakri)
A must in any North Karnataka house. It is an unleavened Indian bread made out of jowar (Sorghum), which is not just delicious to taste but also contains good source of nutrients. The Jolada roti is a staple diet of most of the districts of North Karnataka, where it is eaten with pulse curries such as Jhunka, Enne Gai or with assorted chutneys.