Here's a delicious and filling Portion Control Meal Plate which includes delicious recipes like Paneer In White Gravy, Soya Chunk & Green Peas Subzi, Shahi Dal, Beetroot & Sesame Thepla and a bowl of Curd.
This meal plate is filled with proteins as it includes Paneer, Soya Chunks and Dal. Paneer In White Gravy is a light Paneer sabzi which is cooked in milk and curd gravy. Along with it, we have Soya Chunks and Green Peas Sabzi, which is a delicious combination of protein filled soya chunks and green peas cooked in everyday masala.
Shahi Dal, is a simple dal which is flavoured with a tadka. To complete the meal, this meal plate includes Beetroot & Sesame Thepla and a bowl of Curd. Beetroot is rich in Iron and also antioxidants, therefore it is good to include it in your daily meal. A bowl of curd with this meal will keep you filled and will also help you in digestion.
Below are the quantities we have used for a complete portion control meal. You can use these suggestions based on your dietary requirements. We have plated two roti's and the below calories are calculated for 1 roti.
Total Calories: 390 calories
Beetroot Thepla - 1 piece
Dal - 1/2 Katori
Paneer Curry- 1/2 Katori
Soya Sabzi - 1/2 Katori
Dahi - 1 Katori
Read the Guidelines for Healthy Eating Using Portion Control to incorporate healthy eating habits into your everyday lifestyle.
1. Paneer in White Gravy Recipe (No onion & No Garlic)
Paneer in White Gravy Recipe, a delicious curry where paneer is added in the creamy cashew nut paste cooked in milk and curd. Spice like star anise, bay leaf, cloves, cinnamon and dried fenugreek leaves are used to give this curry more flavour and make it more tasty.
If you are looking for more Paneer Recipes here are some that can be made for your everyday meals: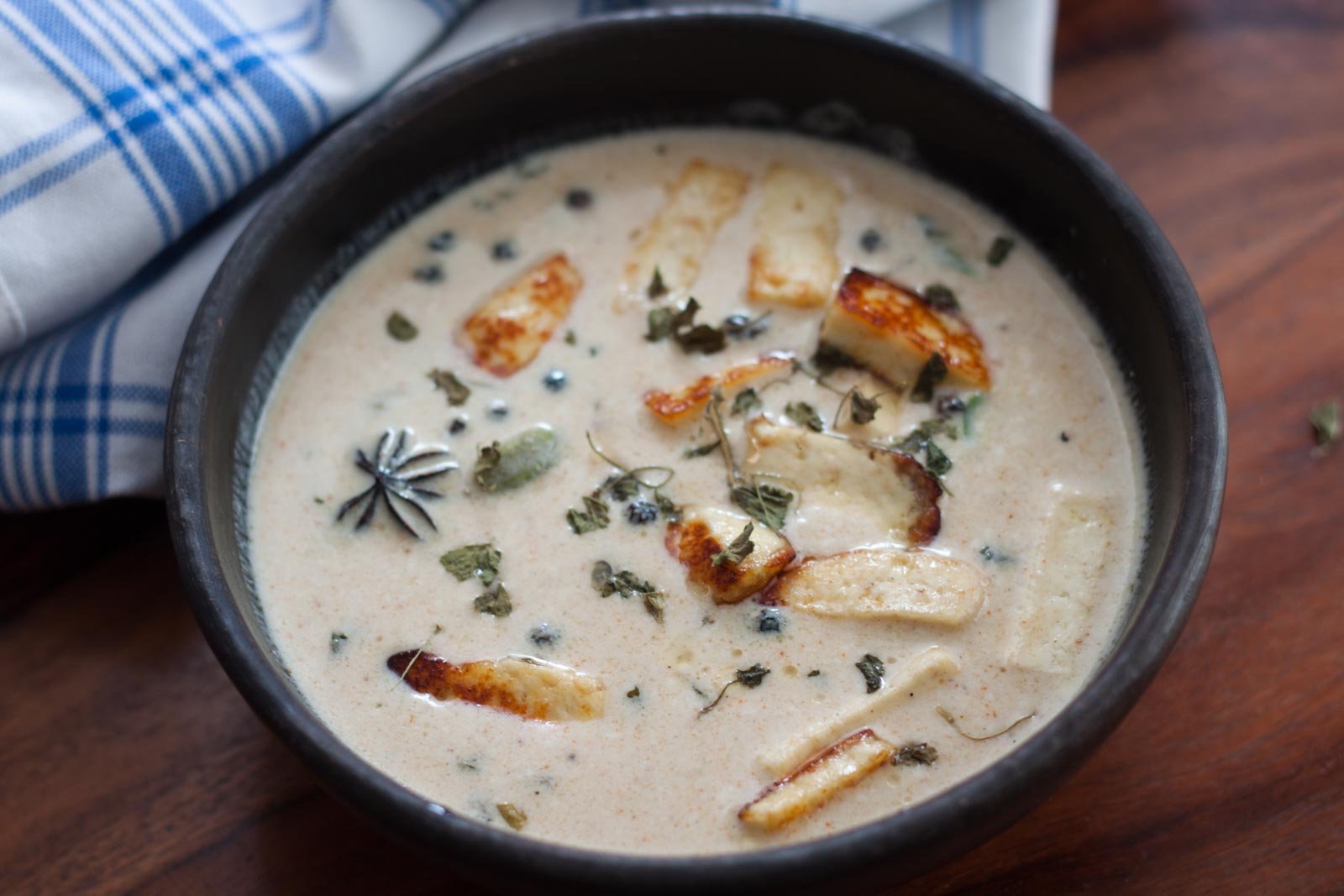 2. Soya Chunk & Green Peas Subzi Recipe
Soya Chunks are high in protein and also a good source of protein for vegetarians, therefore including it in our daily diet is a good idea. Here, Soya and green peas are sauteed with some everyday basic masala, and our Sabzi is done. You can also pack Soya Chunk & Green Peas Subziin Lunch Box with Tawa Paratha and a Raita of your choice.
You can also try other Soya Chunks Subzi for your everyday Lunch Box: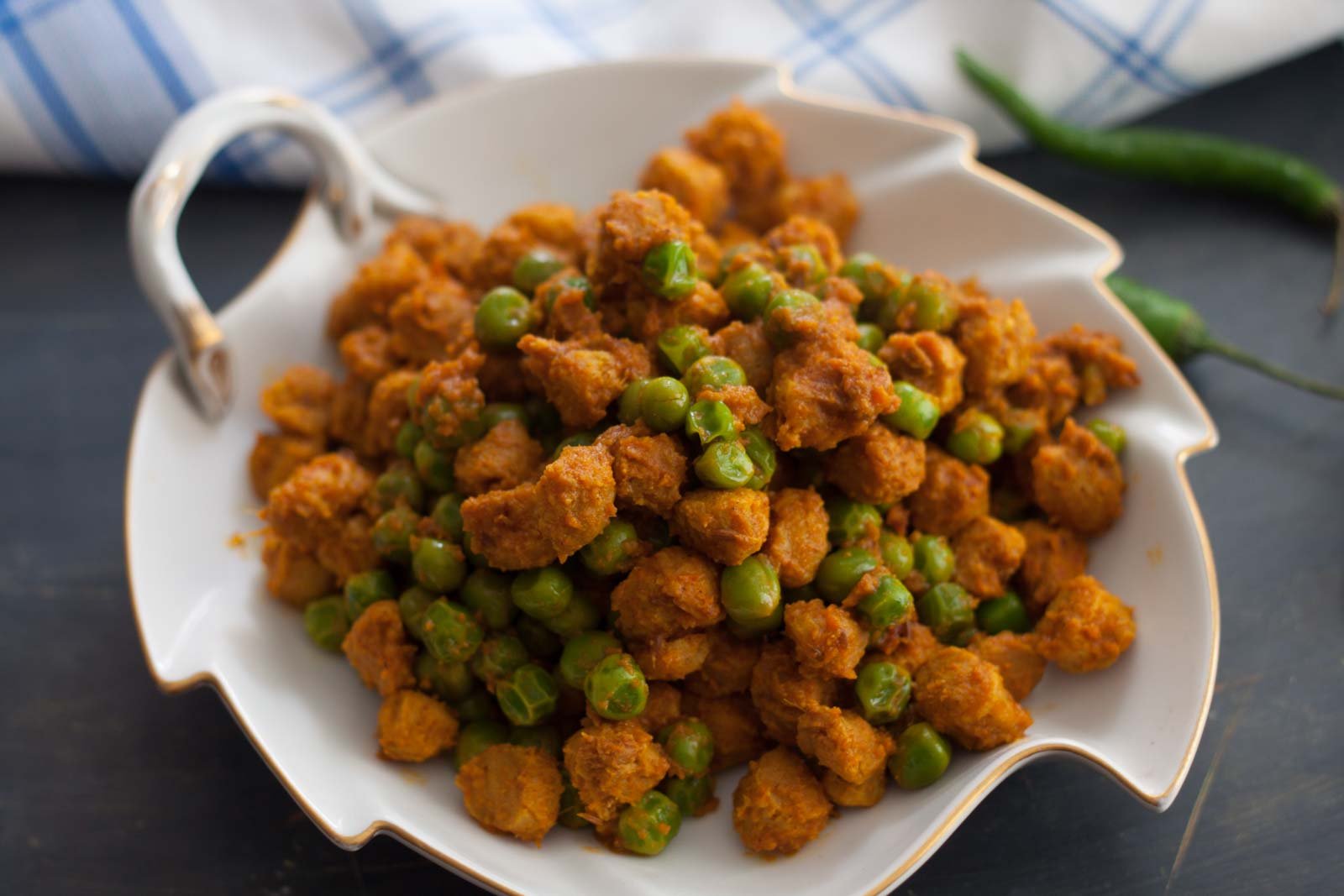 A creamy Urad Dal which is a perfect dish for your everyday meals. Filled with protein, in this dal, Urad dal is boiled with water and salt and then tempered with sautéed onions, tomatoes, cumin seeds and red chili powder. The dal is so easy to make and can be served along with any Indian breads like Phulka, Thepla, Steamed Rice and Tawa Paratha.
If you like this recipe, here are more Dal Recipes that you can make for your everyday meals: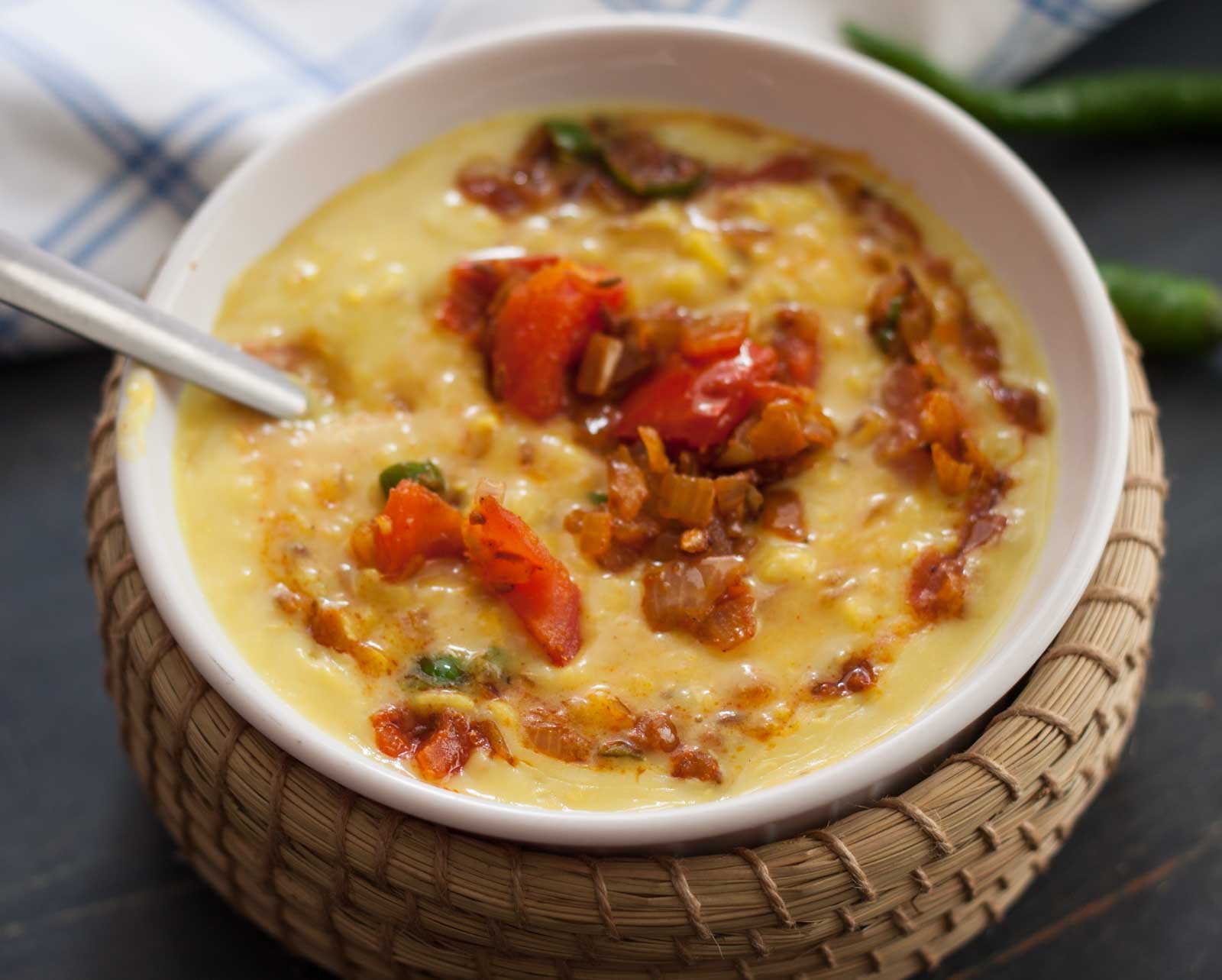 4. Beetroot & Sesame Thepla Recipe
Everyone has heard of Thepla, which is a very popular bread from Gujarat. It can be served with your meals or can also be eaten as a snack. It also makes a great travel food as it can stay for 2 to 3 days in an airtight container. Here, we have a added a twist to the usual thepla with Beetroot and Sesame Seeds.
You can also try other Thepla recipes such as Lauki Thepla Recipe, Methi Thepla Recipe or Onion Thepla Recipe. Try and let us know how you liked it?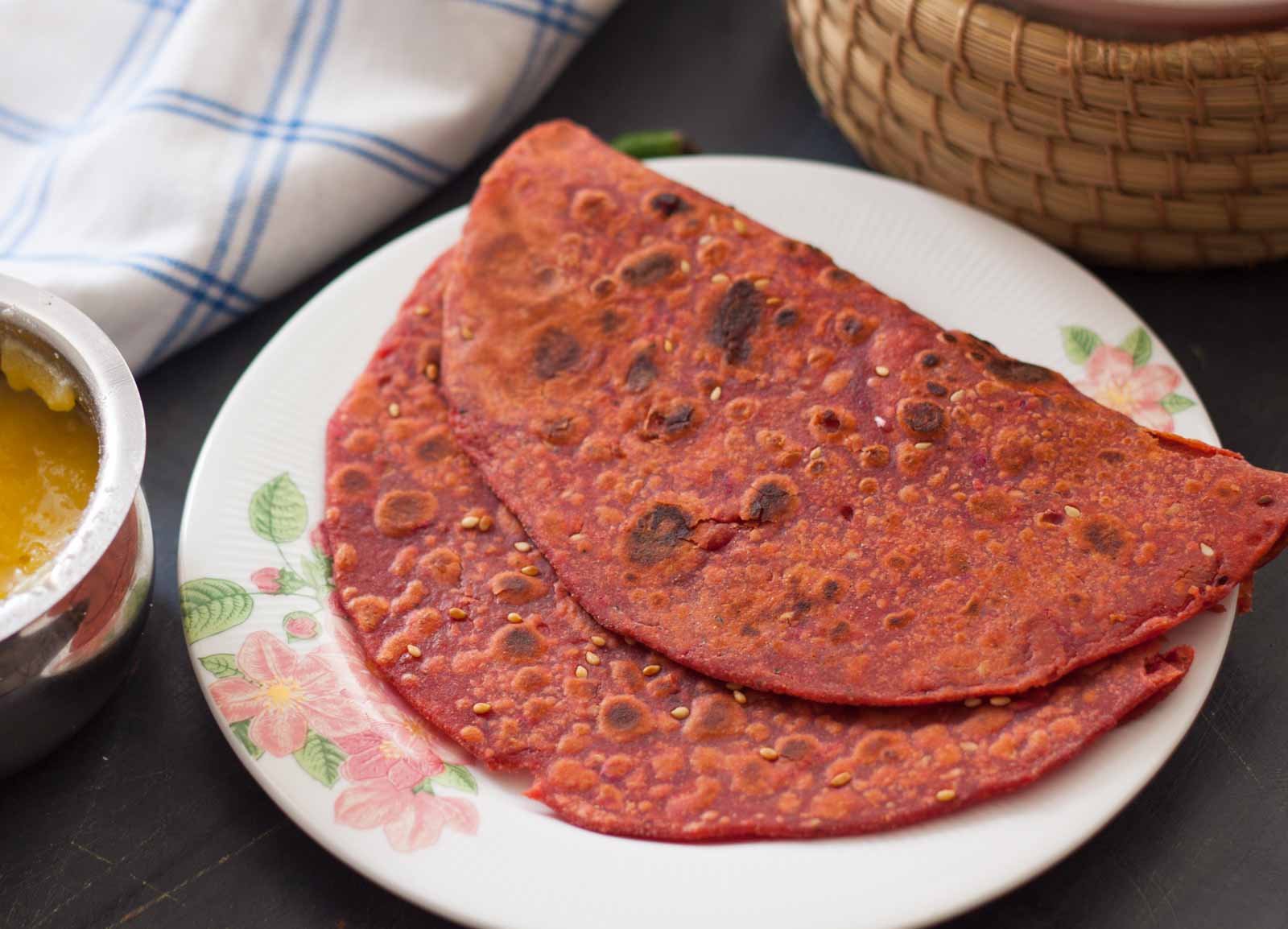 We have included curd in your daily diet, as it has many benefits such as
It improves digestion
Great source of Calcium
Good for your heart
Helps release stress
Helps you beat the scorching heat