Our day brightens up when we hear the word 'pizza'. Well, we all know what pizza is, as it is one of those Italian dishes which is loved by everyone. Different types of delicious toppings on a bed of bread with cheese on top. Sounds delicious right? We usually enjoy these pizzas in restaurants but we can make them at home also as they are very easy to make and tastes equally delicious. We can buy the pizza bread from the market or for a healthier option we can always make it at home from scratch.
From the classic Margherita to fusion Tandoori Chicken, we can always customize the pizza according to our taste and preference. While vegetarians can use Vegetables, Paneer, Tofu for their toppings, Non vegetarians have a wide section to choose from like Chicken, Mutton, Pork etc. Also, you can experiment with the sauces, like pesto, marinara etc. To add an extra flavour, always use the dry herbs like oregano, red chilli flakes, basil, rosemary, thyme etc.
Well, if not pizza breads, you can use other things also to make a base for your pizza. Yes, you read it right! As the love for fusion food is increasing in India, you can always experiment with your pizza base too. Not only the pizza base, you can also try some different toppings and sauce to make it unique and different. But how? To answer your question, we have lined up some lip smacking ideas to make your pizzas.
1. All Purpose Flour/Wheat Pizza Base
This is the usual pizza bread which are used in restaurants and are available in the market. They are made of all purpose flour or for a healthier option you also get pizza breads made of whole wheat flour. You can also try and make this pizza base at home as its easy and requires very few ingredients. Here are few recipes that you can make using the regular pizza base:
1. No Yeast Thin Crust Veggie Pizza - Filled with the goodness of vegetables, pure vegetarians can opt for this pizza since there is no yeast used and yogurt is used as a replacement. This is a great idea for dinner parties at home and other small kids get together.
2. Pizza Margherita - Margherita is a classic cheesy pizza with the authentic Italian flavours comprising of only pizza sauce with loads of mozzarella cheese and basil. Classic Margherita is made using all-purpose flour but one can use whole wheat flour for a healthier version of the same pizza.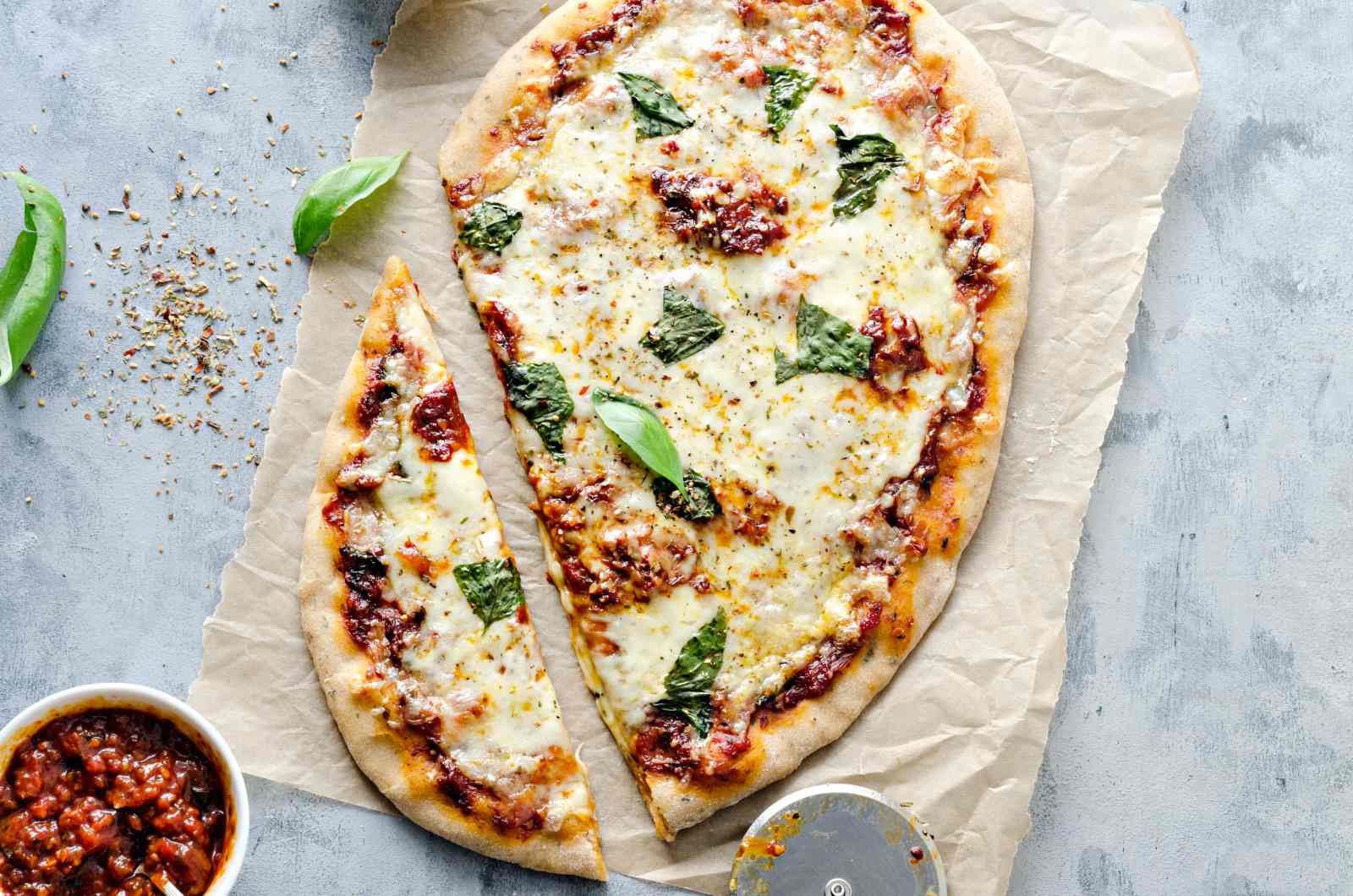 3. Chicken Barbecue Pizza - Chicken Barbecue Pizza Recipe is an all time favorite dish for your Sunday meal.The pizza has a thin crust base made with whole wheat flour and topped it over with some flavor packed tomato sauce and barbecue chicken pieces and mozzarella cheese.
2. Tortilla Base
Tortilla is a Mexican food item which we can use to make pizzas. It works really great as the base and tastes delicious too. It gives the pizza a thin crust which is light on stomach too. So, if you love thin crust pizzas, you should definitely try this one. Here are some tortilla pizzas for you:
1. Tortilla Pizza Recipe - In the Tortilla pizza, the tortilla is layered with tangy pizza sauce topped with tomato and onion and sprinkled with mozzarella cheese.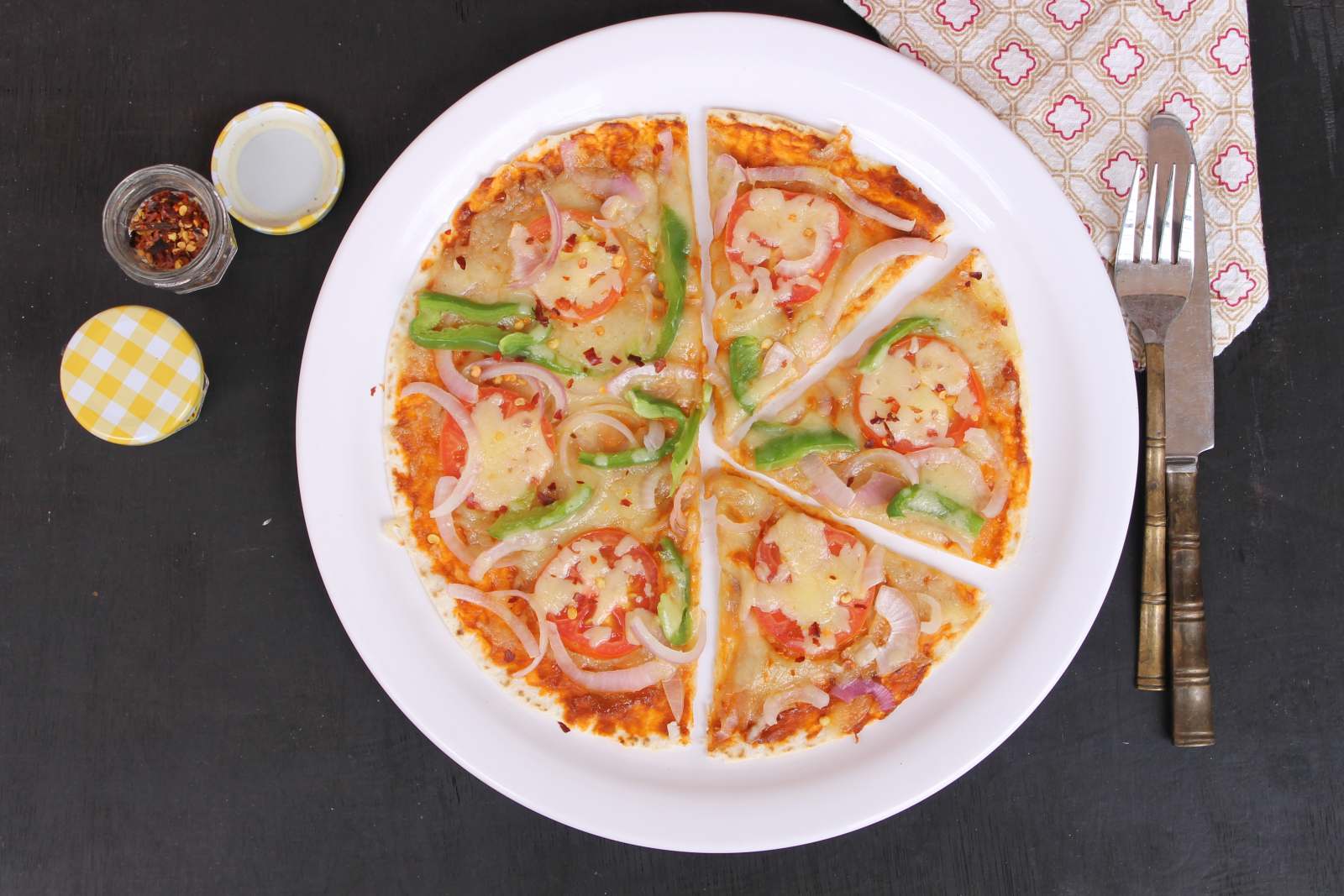 2. Veg Tortilla Pizza With Mint Mayo - Veg Tortilla Pizza With Mint Mayo is a crispy and cheesy pizza which you can make in flat 15 minutes. All you need are some tortillas, mozzarella cheese, vegetables and Mint Mayo. Mint Mayo works like magic in replacing the pizza sauce and lending the perfect minty flavour that makes the pizza lip-smackingly delicious.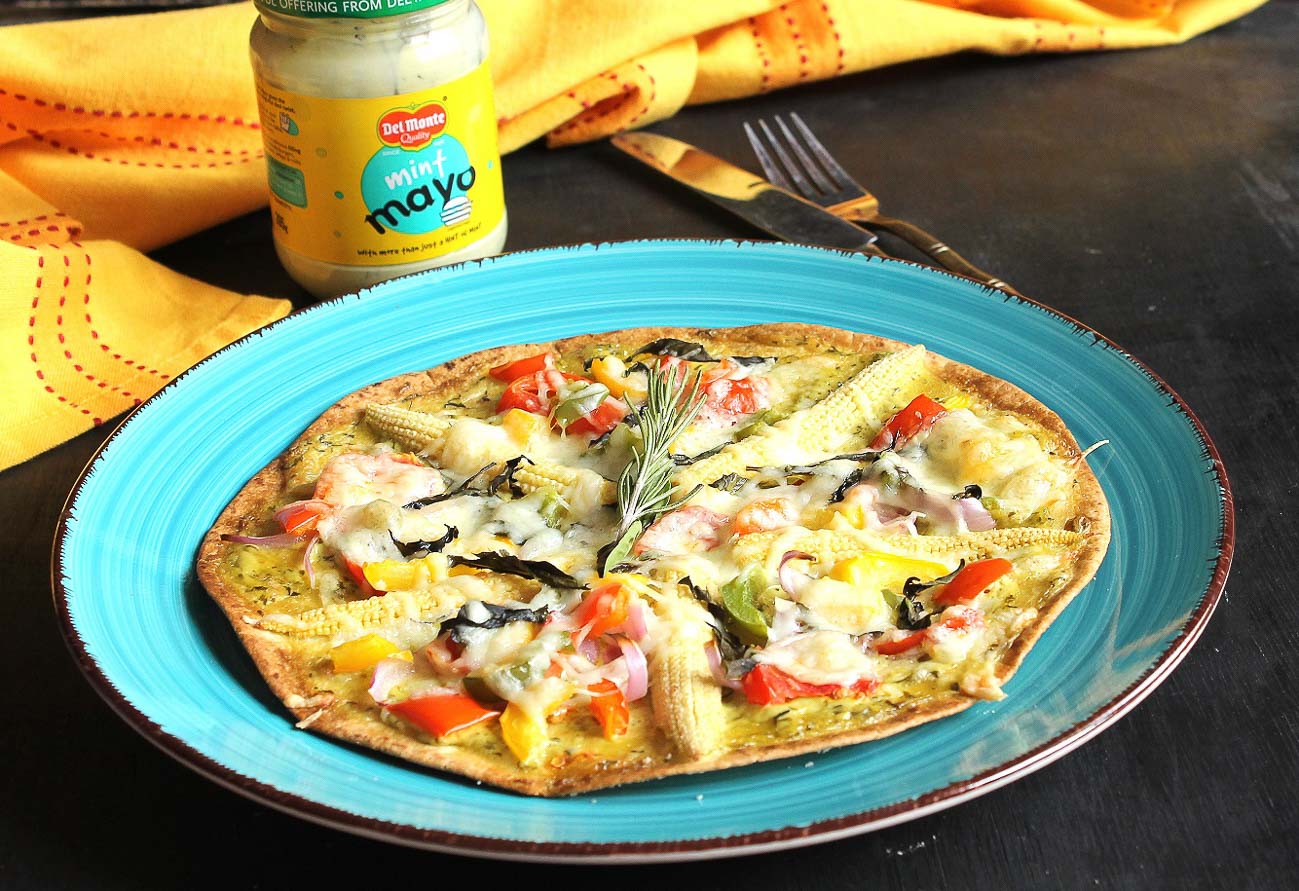 3. Roasted Peppers And Mushroom Tortilla Pizza - Just like the other two, this tortilla pizza also tastes delicious. The toppings in this recipe has some roasted peppers, mushroom with loaded cheese and marinara sauce.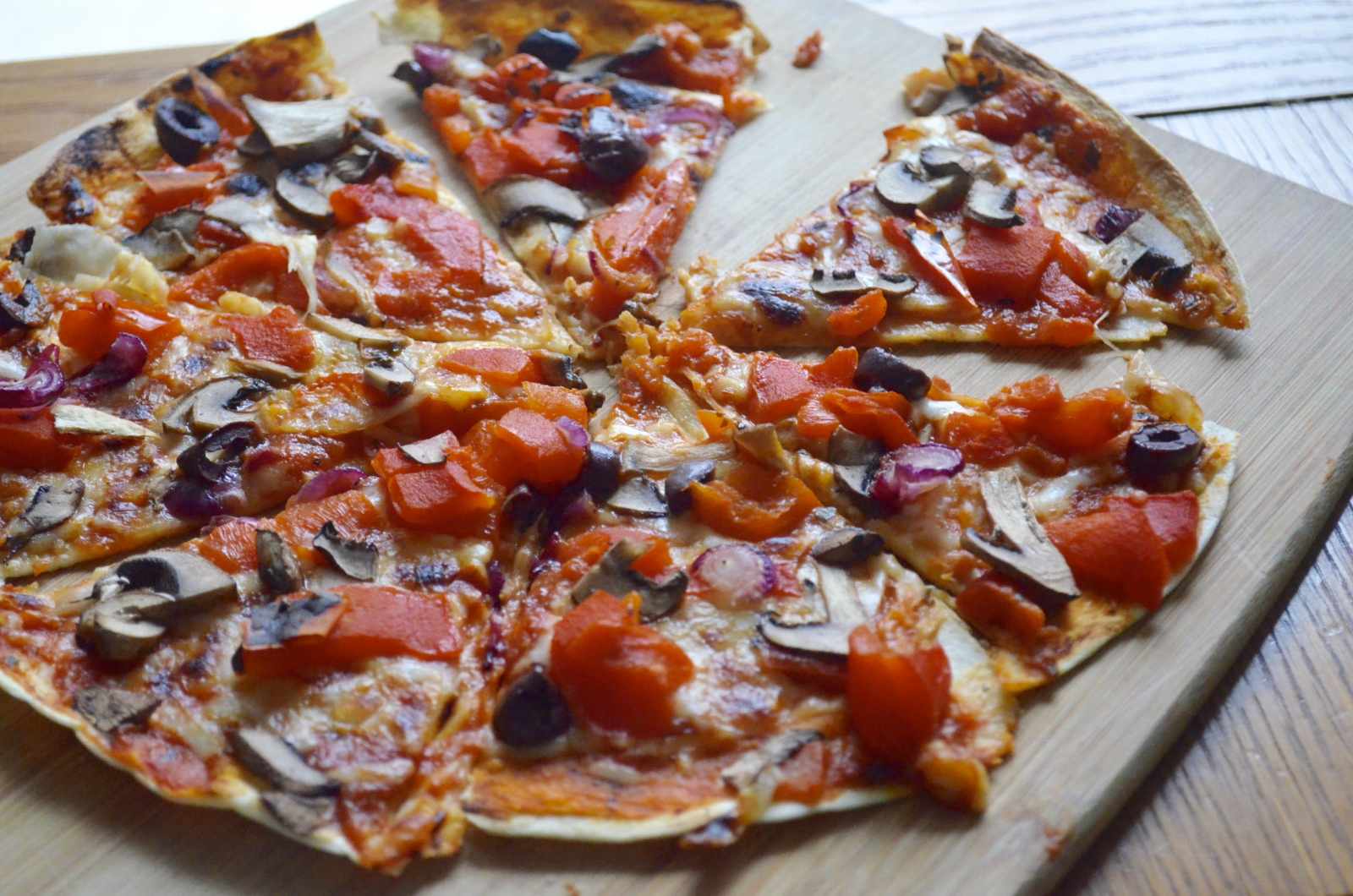 3. Bread Base
Many of us have tried this way of making pizzas and now-a-days they are popularly knows as bread pizza. Easy to make and scrumptious to eat, what else you need. Bread is one of those food items which is usually available in our fridge, as it is used in our daily breakfast. So next time when you crave for pizza and don't have pizza bread, you can try bread as the pizza base. Here are some bread pizzas for you:
1. Quick Roasted Vegetable Bread Pizza - Bread Pizzas are quick and delicious to make for a snack box or dinner. With freshly chopped vegetables like red peppers, mushrooms, onions and tomatoes topped on slices of bread Quick Roasted Vegetable Bread Pizza recipe is absolutely delicious for a quick snack or even a light dinner.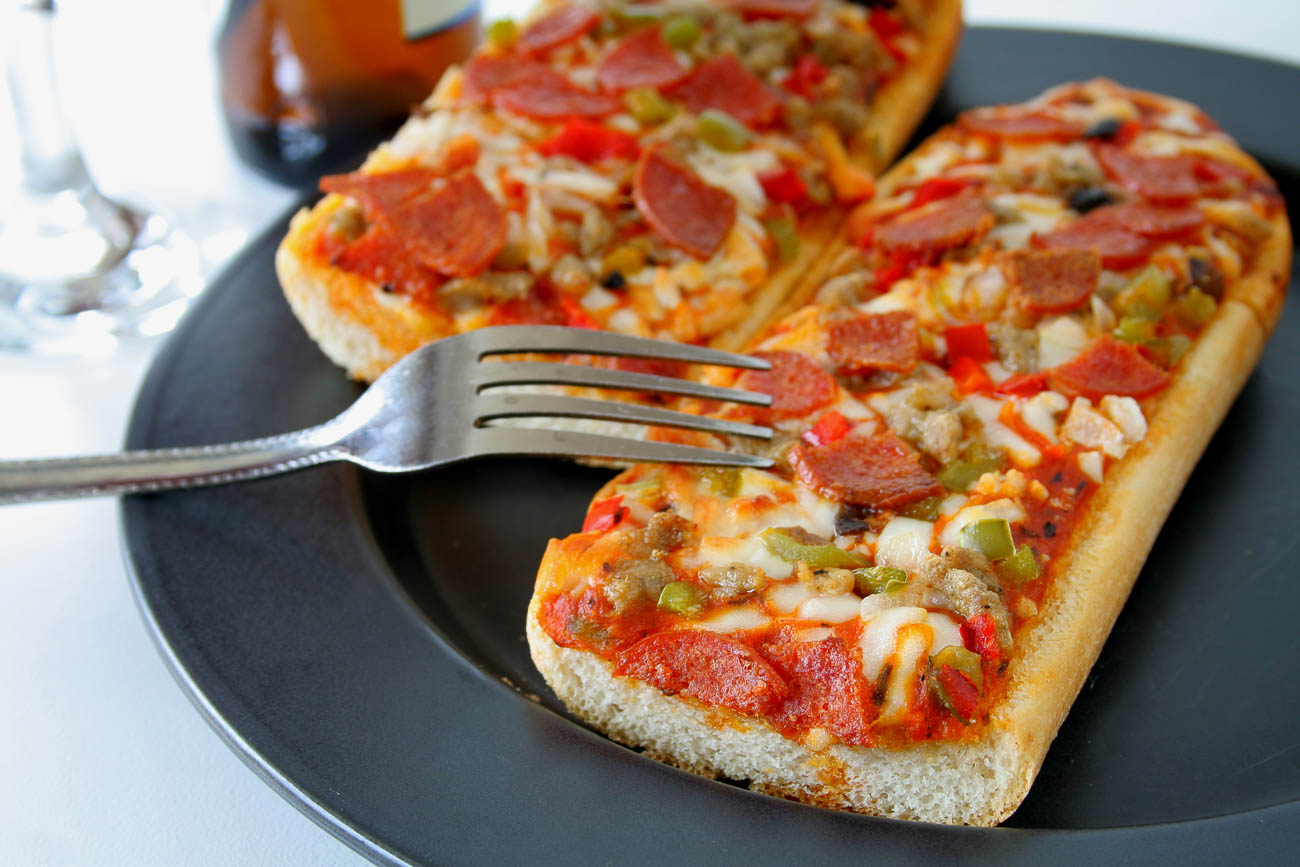 2. Cheesy Bread Pizza Recipe With Roasted Veggies - A must try evening snack for kids, that you can make in a jiffy if you have some bread and mayo handy. Simply toast the veggies, add pizza sauce, mayo, bake and serve. Its Yummm!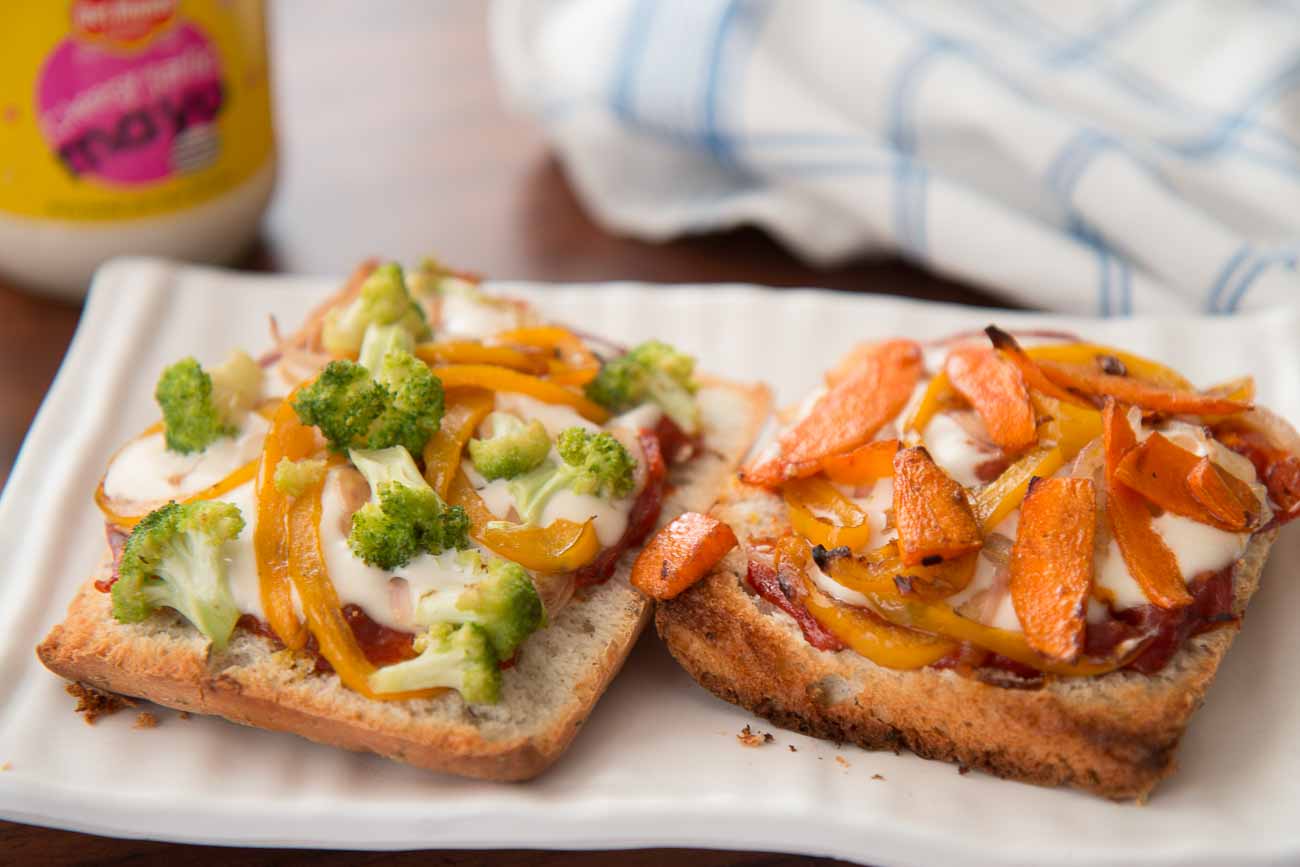 3. Quick Bread Pizza - The Quick Bread Pizza Recipe is a super quick way to get a pizza made at home for the kids and family. Makes a perfect cooking in a hurry food for the busy weeknights or even a after school snacks for the kids. All you need is a pasta or pizza sauce, some vegetables and cheese and the delicious, crispy pizzas are ready in 20 minutes.