Quick Bread Pizza Recipe
Quick Bread Pizza is a French loaf bread pizza topped with sweet corn, onion and tomatoes. Serve this delicious homemade bread pizza along with a cup of coffee for your evening snacks.

Archana's Kitchen
On

Tuesday, 01 October 2013 23:35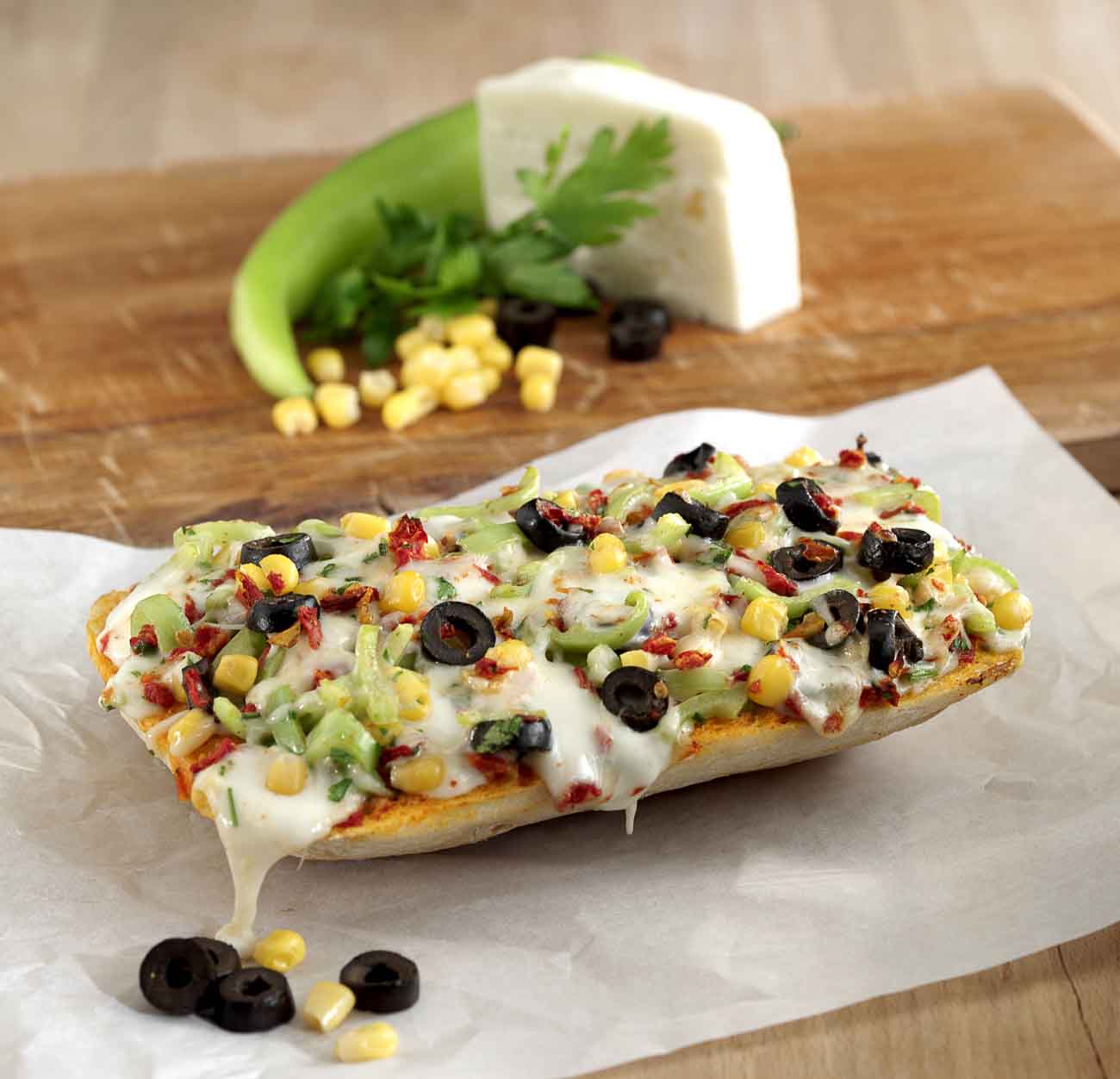 Quick Bread Pizza Recipe is a super quick way to get a pizza made at home for the kids and family. Makes a perfect cooking in a hurry food for the busy weeknights or even a after school snacks for the kids.
All you need is a pasta or pizza sauce, some vegetables, cheese and the delicious crispy bread pizzas are ready in 20 minutes. This homemade pizza is delicious and is loved by kids too.
Serve Quick Bread Pizza Recipe with a cup of Espresso Coffee for evening snacks. You can also serve this along with Penne Pasta Arrabiata for a weekend dinner.
If you like this recipe, try more recipes that you can make for evening snacks such as:
Ingredients
2

French Loaf

, or burger buns
1

Onion

, finely chopped
1

Tomato

, finely chopped
2 tablespoon

Sweet corn

1/4 cup

Tomato Basil Pasta Sauce

, or pizza sauce
100 gram

Mozzarella cheese

, grated
1 teaspoon

Dried oregano

1 teaspoon

Red Chilli flakes

, for seasoning

Salt and Pepper

, to taste
2 tablespoon

Olive Oil

To make the tomato basil sauce
4

Tomatoes

1/2 cup

Basil leaves

Salt

, to taste

Sugar

, to taste
1 teaspoon

Whole Black Peppercorns

, crushed
1

Onion

, finely chopped
5 cloves

Garlic

, finely chopped

Extra Virgin Olive Oil

, as required
How to make Quick Bread Pizza Recipe
To make Quick Bread Pizza, preheat the oven to 200 C. Line a baking sheet with parchment paper or grease with little oil.

We will firstly make the Tomato Basil Pasta Sauce to spread on the toast. Boil the tomatoes in hot water. Once the skin starts peeling out, take them out.

Peel the skin off the tomatoes, remove the core of the tomato and roughly chop them.

Do keep all the juices the tomatoes release, this will add body to the tomato sauce. Keep the chopped tomatoes aside.

In a large saucepan, heat the olive oil over medium heat. Add the chopped garlic and onions. Stir for a few seconds until it begins to sizzle in the oil and the onions soften.

At this stage, add in the chopped tomatoes and the roughly chopped basil leaves, some salt, sugar, black pepper corns and stir to combine well.

We will now use a hand blender to coarsely puree the ingredients together to get a saucy texture.

Cover the pan with the lid slightly ajar and simmer the mixture for 20 to 30 minutes until the sauce is thick. The basil tomato sauce is ready.

Next, slit the bread or burger buns in half horizontally. Spread the spoonful of pizza sauce on bread slices. Add the chopped onion, tomatoes and sweet corns on the bread slice.

Next season with oregano, chilli flakes, black pepper and salt. Sprinkle the grated cheese over each slice and finally drizzle olive oil over the topping.

Arrange the bread slices on a baking tray and grill in the oven for few minutes till the cheese melts and the bread crust turns slightly crispy from the sides. Turn off the oven. Remove the bread slices from the oven.

Serve Quick Bread Pizza Recipe with a cup of Espresso Coffee for evening snacks. You can also serve this along with Penne Pasta Arrabiata for a weekend dinner.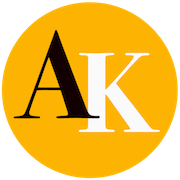 Hi there! This is our chance to talk to you. First, we love creating recipes keeping you in mind. At Archana's Kitchen we try to keep recipes simple, smart and seasonal without additives and preservatives. We hope you enjoy cooking recipes from our website where the sole effort is to make cooking simple for you. When you try out one of our recipes, we are longing to hear back from you. Do take your time to come back and share your comments, as your feedback means a lot to us.