Breakfast is an essential meal of the day that must not be missed since this is the daily energy booster for each of us to start our day. On a day to day basis it is hard to decide on how to make your breakfast healthy and filling.Here we have come up with a Breakfast meal plate that will provide you with complete nutrition packed diet. This will help you decide to prepare your everyday breakfast without any hassle.
In today's meal plate we have put together Gujarati's favourite breakfast which is made from various lentils. It is usually had as a one pot meal that will fill you up as it contains all the good ingredients. It is then served along with Tomato Garlic Chutney as a side dish to enjoy the handvo.
1. Gujarati Tawa Handvo Recipe (Healthy Pan Fried Lentil Cakes)
A nutritious protein packed meal is one of the most popular Gujarati one-dish meals. Traditionally the handvo is cooked in an earthen pot over low flame but due to conveniences in modern cooking techniques, families use ovens to bake them or use a skillet to pan cook them. The recipes is made using a tawa (skillet) method, as it feels lighter to eat and has crispy edges giving it the additional taste to the palate.
If you are looking for more Gujarati recipes here are some :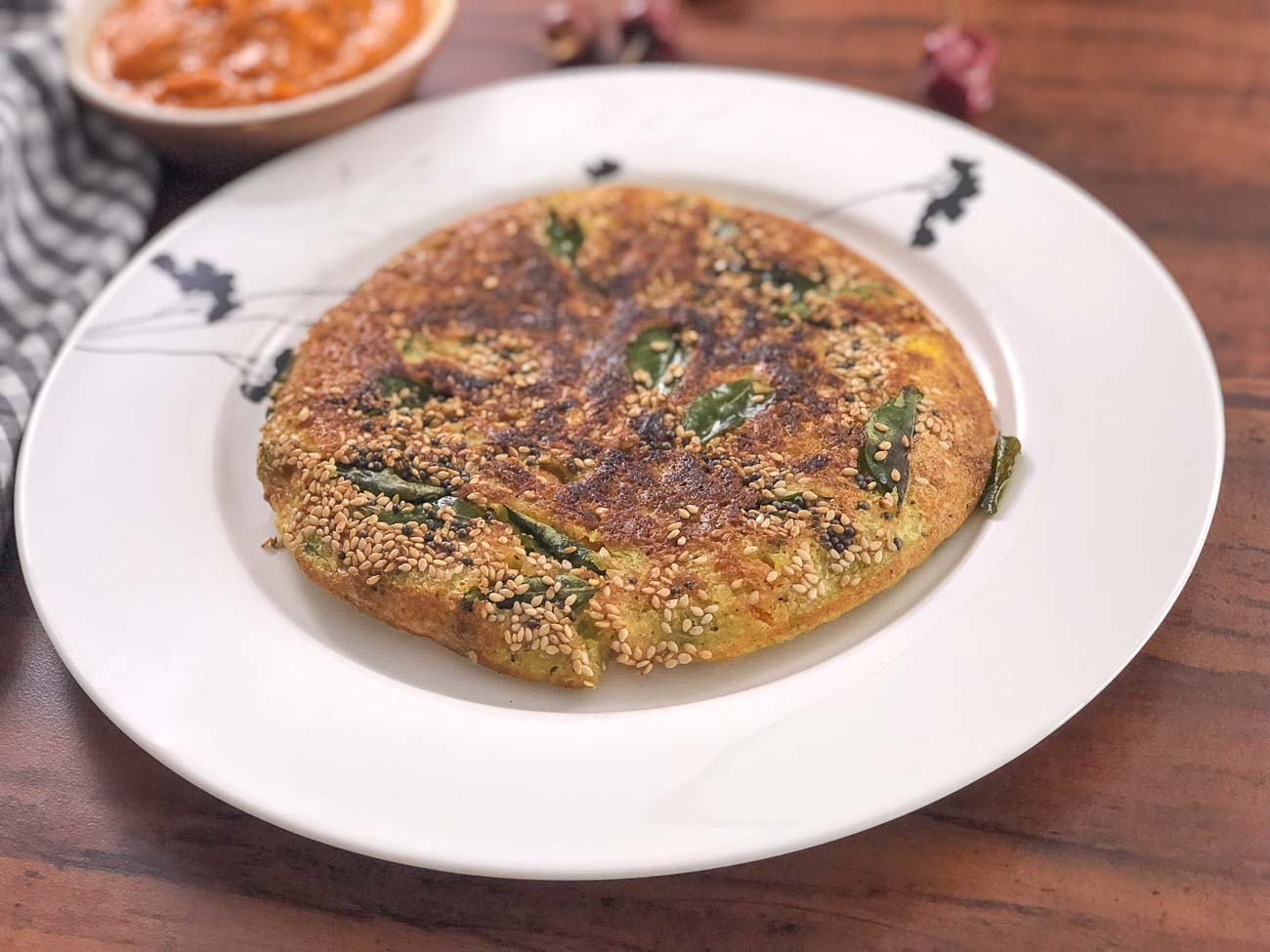 2. Tomato Garlic Chutney Recipe
The Tomato Garlic Chutney is a perfect combination of pan roasted tomatoes along with garlic and chilies, bringing on fresh flavors to a chutney.
If you are looking for more chutney recipes here are some :