Upma is an all time favourite of the South Indians. Here we have created a special upma that is made with ground coriander leaves to give it a bright color to the dish. South Indian Breakfast are most favourite among the Indians and there are variety of dishes to offer. At Archana's kitchen we constantly try to provide a healthy element in your everyday cooking, since breakfast is the most important meal of the day we have tried to incorporate ingredients that are healthy and wholesome.
In today's meal plate, we have kept it simple by just adding one savoury upma. You are also free to add in vegetables of your choice into the upma or just keep it simple. The upma is served along with peanut tomato chutney which is nutty and tangy that goes well with the upma. It is then accompanied along with fresh salad to make it a complete meal.
1. Kothamalli Rava Upma Recipe - Coriander Semolina Pudding
A twist to the usual upma recipes that South Indians prepare for breakfast. The fresh coriander leaves are ground to a smooth paste and then cooked along with sautéed onions to create a delicious and rich flavor. You can also add some roasted cashew nuts for the added texture.
If you are looking for more upma recipes here are some :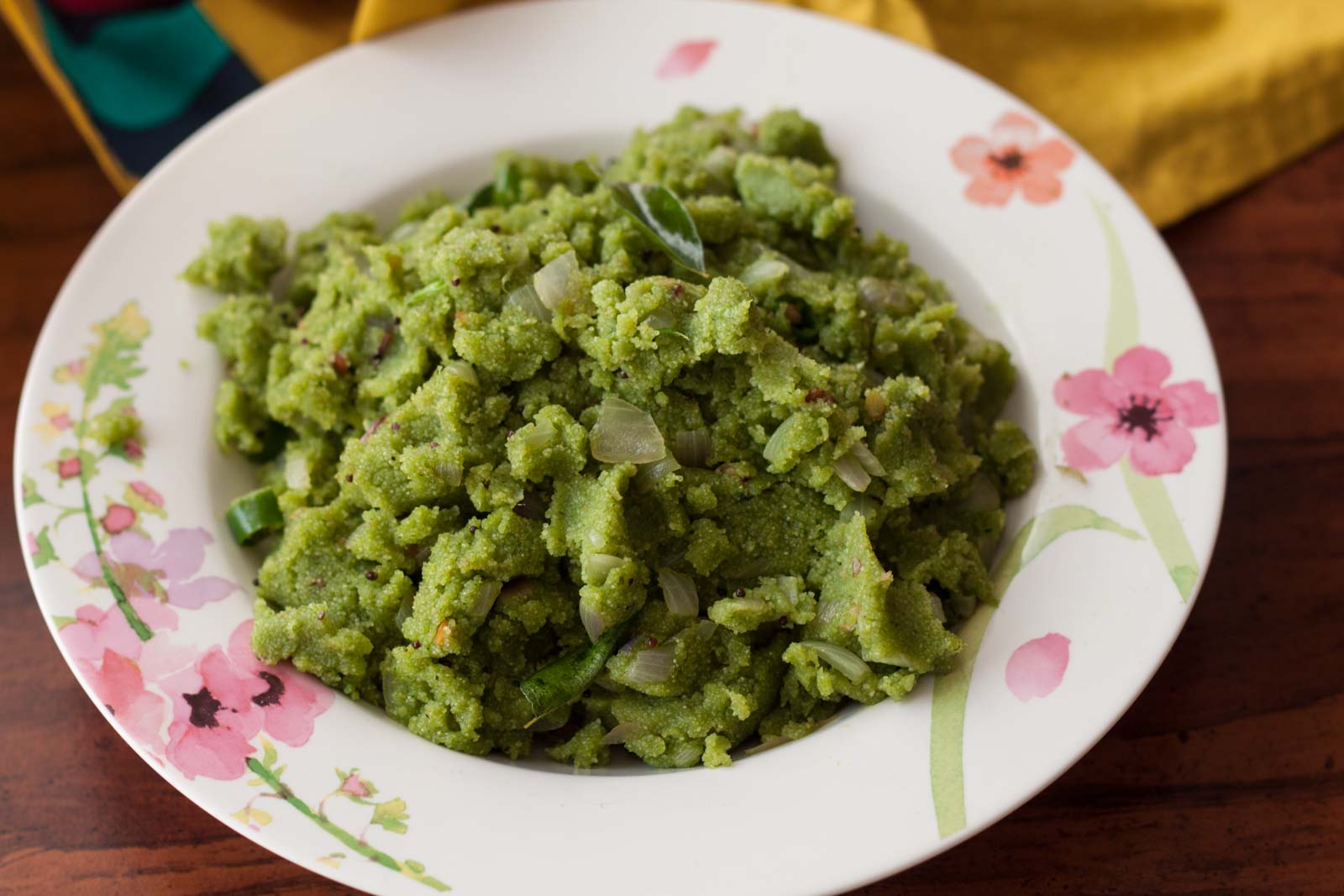 2. Andhra Style Peanut Chutney Recipe With Tomatoes
Famous for its spicy powders and chutneys. This Andhra Style Peanut Chutney is high in protein and makes for a healthy side dish with idli, dosa and even paranthas.
If you are looking for more Chutney recipes here are some :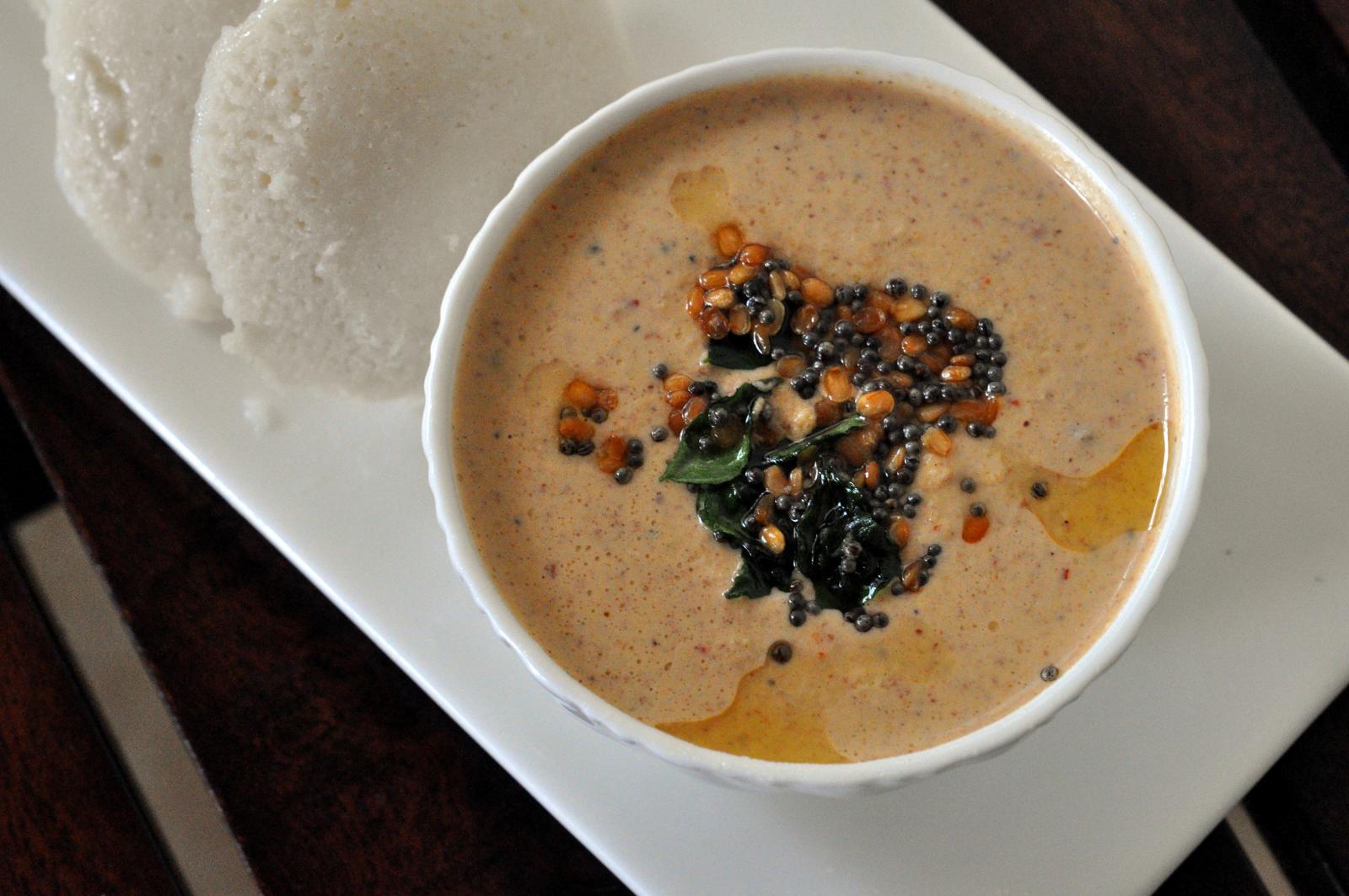 3. Carrot Cucumber Tomato Salad with Lemon and Coriander Recipe
Delicious and simple salad made with grated carrots and a lemon coriander dressing. A great starter salad to introduce to children. You can make many variations to this recipe, by adding finely chopped cucumber, pomegranates, chopped apples, green chillies or event steamed lentils.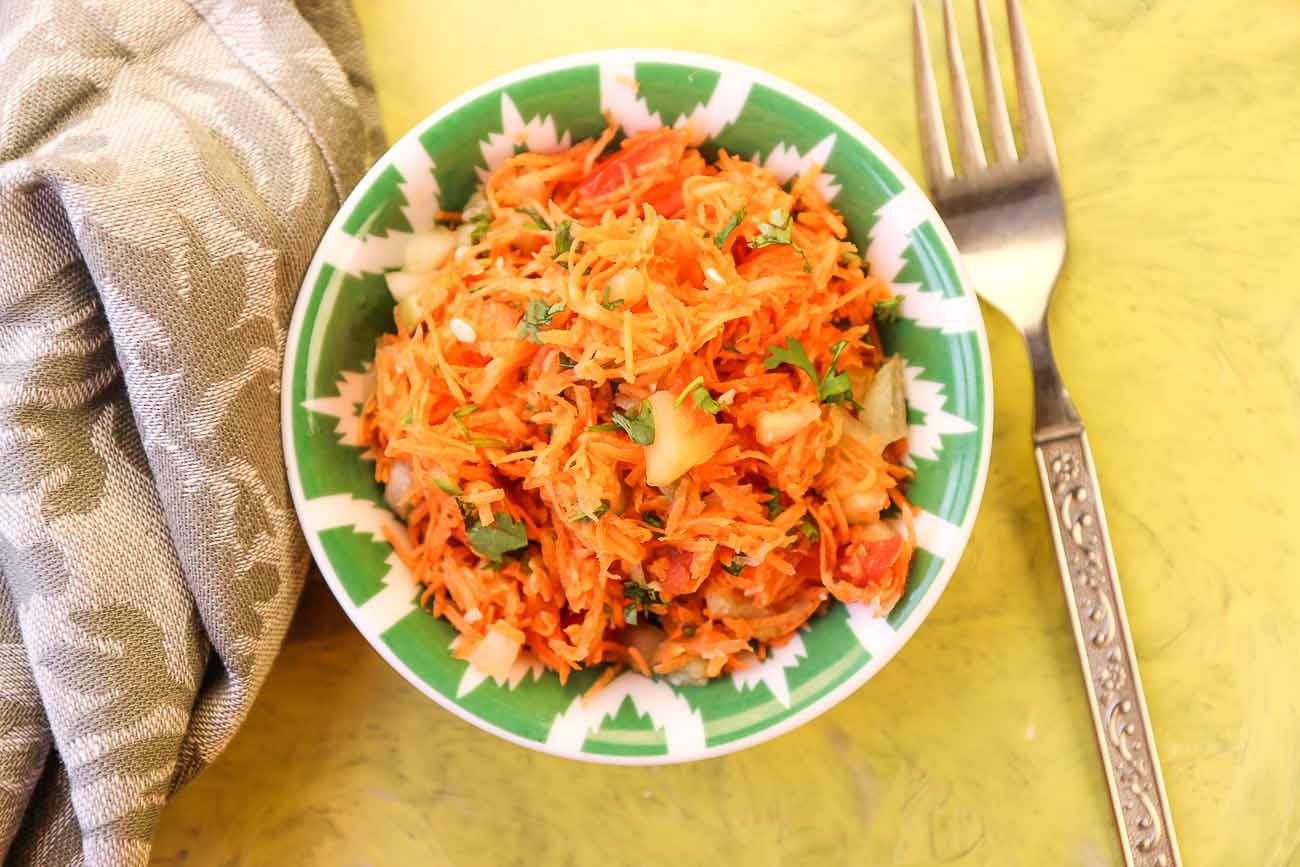 4. Banana Walnut Smoothie Recipe
Banana Yogurt and Walnut Smoothie Recipe is a very light smoothie unlike the rich banana milkshakes. It is blended into a smooth mixture with a hint of cinnamon to add in the extra spice to the drink. Then finally it is topped with few pound walnuts on top to increase the healthy factor in this recipe.