Craving for a comforting food this week, well we have put up an awesome meal plate for you that will not just satisfy your craving but will keep your tummy happy and leave you craving for more. We have created a better way to plan your day with a set menu that has been created in house. This will help all our food lovers who are seeking the need to eat healthy as well tasty meals everyday. This is very important because what you eat on a day to day basis matters a lot to help you gain nutrition for your body. It is very important to keep a track of what you eat on a daily basis as it will help you gain the right nutrition and keep you fit.
In today's meal plate we have put in some very famous dishes from Mangalore, Konkan regions of South India. In today's meal plate we have the tangy and refreshing Sol Kadhi Recipe. It is nothing but a thin coconut gravy flavoured with kokum which is an Indian Fruit. Then it is accompanied with Mangalorean style Ladies finger without coconut. The meal is then enriched with sprouted salad also called as Machi Ki Usal and Drumstick and eggplant tossed in some roasted and ground coconut masala. The whole meal is then completed with some leftover dal parathas. As a whole the meal will provide you with good amount of proteins,vitamins and fiber.
The Meal Plate consists of :
1. Konkani Style Sol Kadhi Recipe(Kokum Flavoured Coconut Curry Recipe)
An authentic delicacy in Goa. As many of the local people relish this as a refreshing drink. It can also be served as a curry with your everyday meals. Kokum is the essential ingredient used in this dish, which is an Indian Fruit.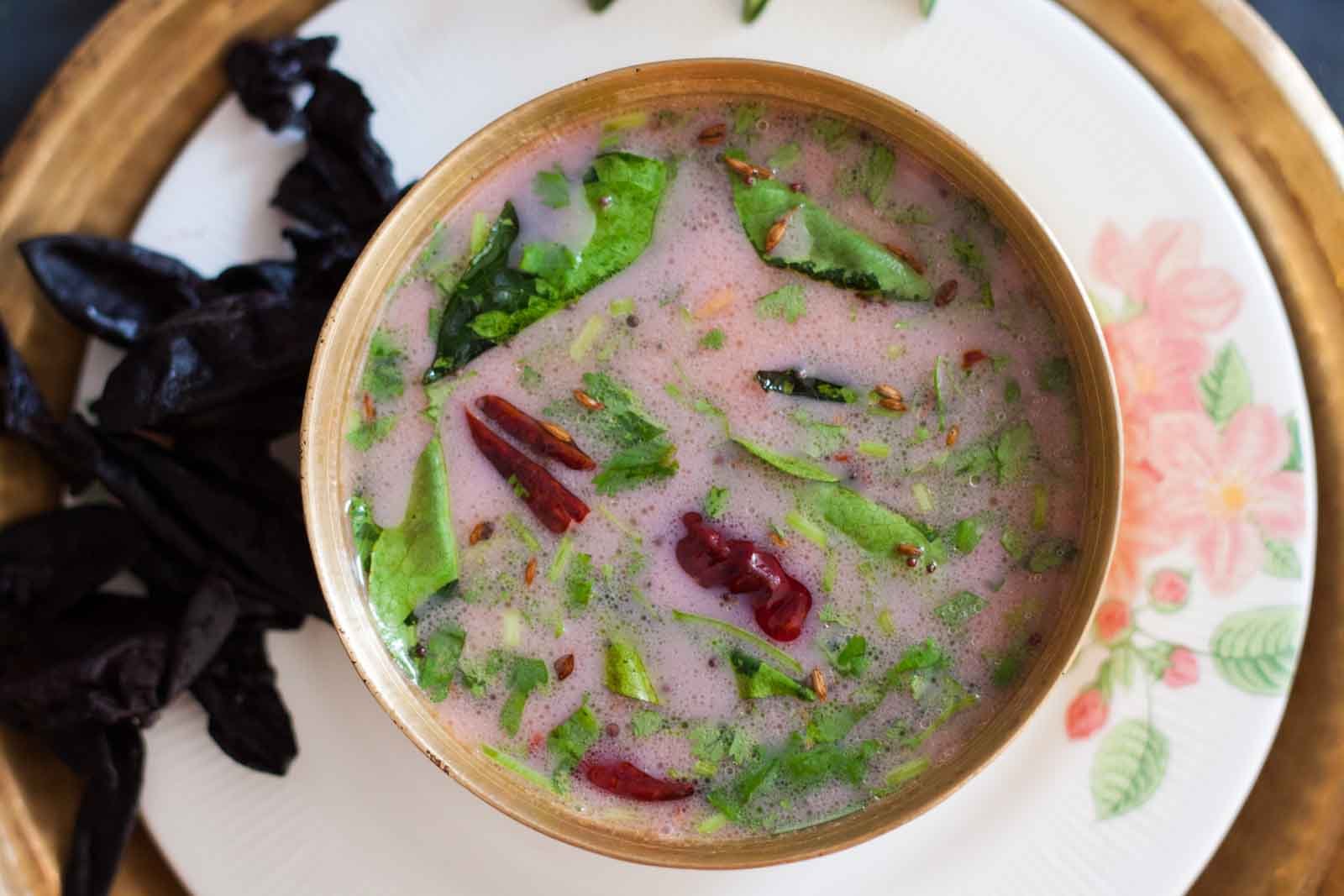 2. Mangalorean Style Bendekayi Huli Koddel Recipe (Dal without Coconut Recipe)
A variation to the authentic recipe made in the households of Mangalore. Usually in most of the Mangalorean dishes, the addition of coconut is always a must but in this recipe we have cut down coconut and created a dal which has Bendekayi otherwise called as ladies finger.
If you are looking for more dal recipes here are some: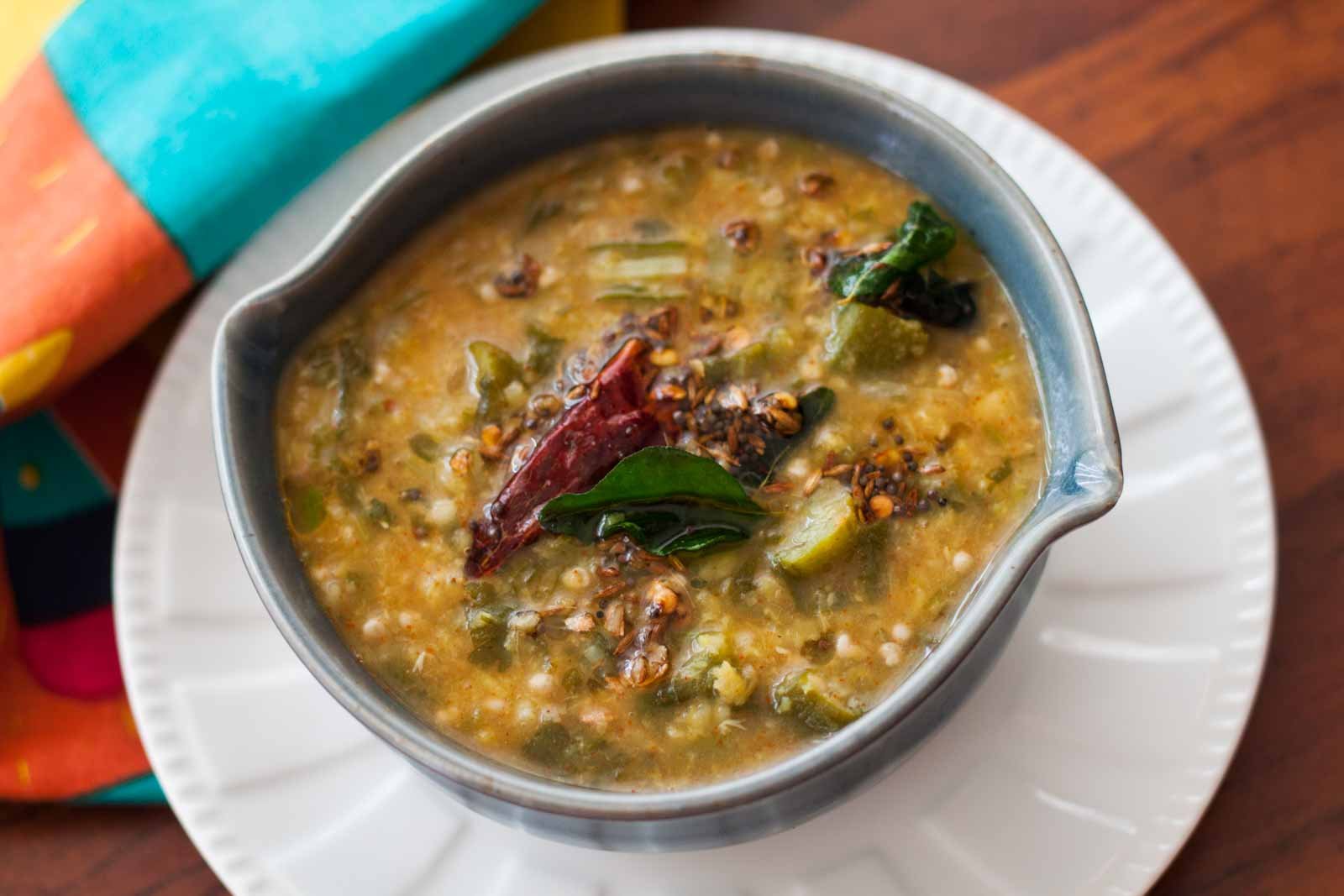 3.Matki Chi Usal Recipe (Spicy Green Moong Sprouted Salad Recipe)
One staple food in most of the Maharashtrian households as it is very easy to make and very nutritious as well. All you need is to sprout the moth (matki) beans.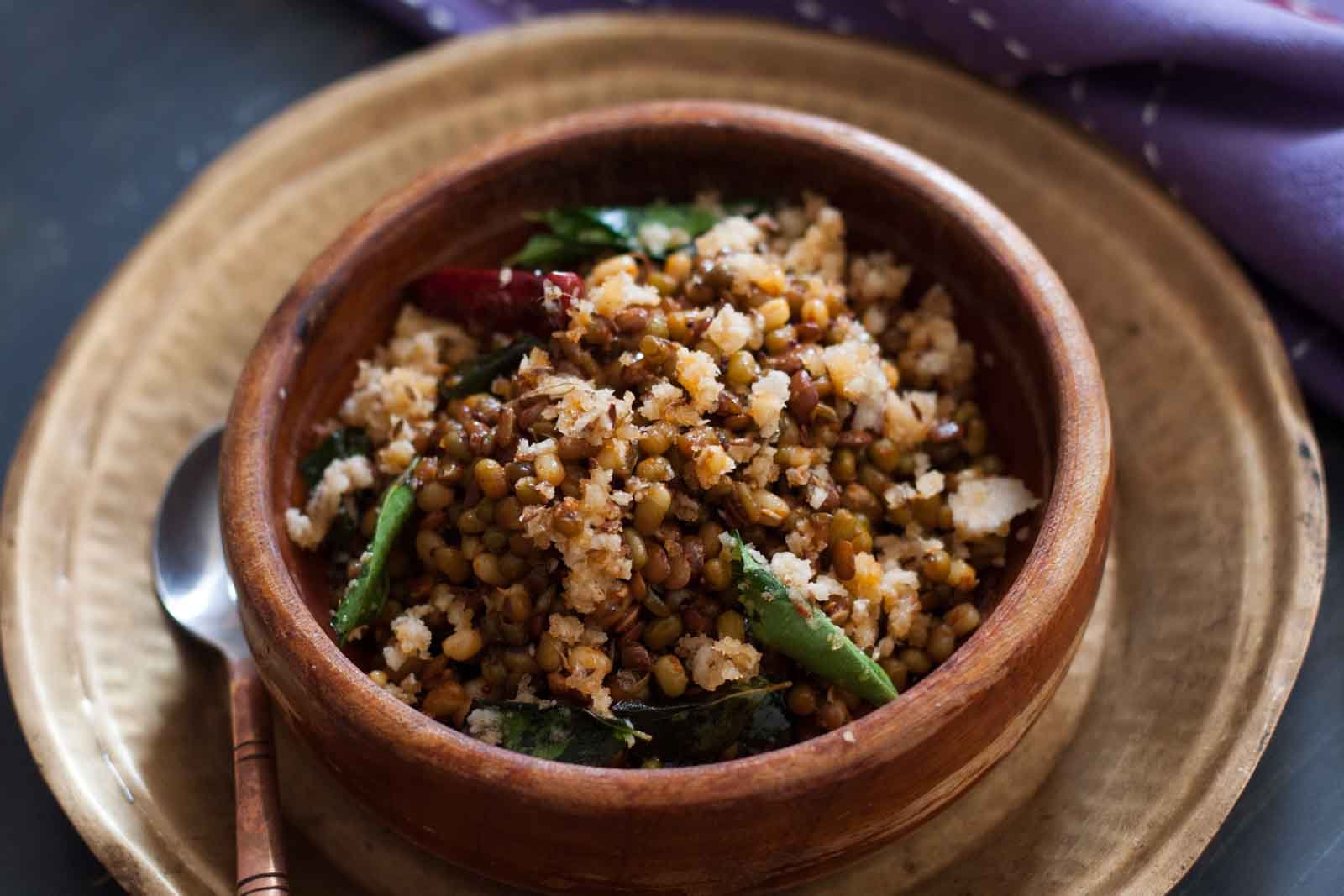 4.Konkani Style Vengaya Sagle Recipe (Eggplant and Drumstick Curry Recipe)
A very famous dish among the Konkani's. "Sagle" in konkan means anything that is made with ground masala like coconut, coriander seeds and urad dal. It has a very spicy and sweet flavor to it.
If you are looking for more Konkan Recipes here are some: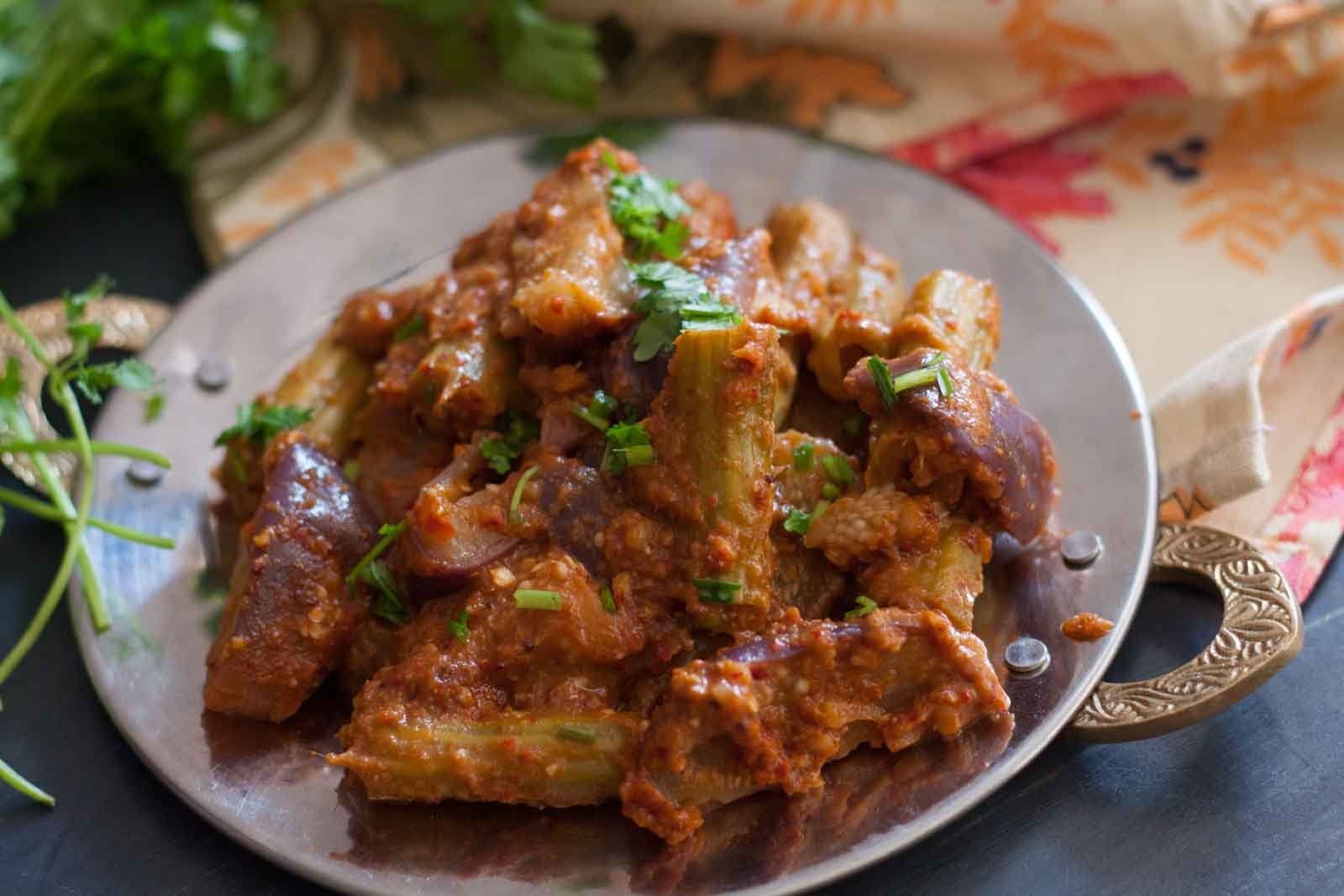 5. Leftover Dal Paratha Recipe
A perfect recipe when you want to use your leftover dal. We often throw the dal which is left from last night as we don't know how to use it again. Well, don't throw it from now. make delicious parathas out of it and serve it.