Make a delicious and wholesome portion control meal plate for your weekday with basic ingredients in your kitchen.Create a meal plate that will give you joy and comfort of eating your mother's food. Here we have put together a scrumptious meal plate that is packed with good amount of nutrients which will be helpful for your everyday diet.This will help all our food lovers who are seeking the need to eat healthy as well tasty meals everyday. This is very important step because what you eat on a day to day basis matters a lot to help you gain the right nutrition in your body. Above all eating the right portions size matters the most.
In today's meal plate we have loaded the plate with a capsicum and carrot mixed dal. The dal is usually made simple with pulses but here we have added vegetables that will lift up the the whole dish. We also have a dry dish by the side made from a chow chow and verkadalai poriyal. A quick tomato rice will also help you complete the whole meal. The accompaniments are Khamiri roti , curd and chopped carrot.
Serving the right amount of these dishes on your plate, eating slowly and mindfully will make all the difference. Ensure that the carbs are minimal and proteins, good fats, fiber rich foods are much more compared to carbs on the plate.
Read the Guidelines for Healthy Eating Using Portion Control to incorporate healthy eating habits into your everyday lifestyle.
1. Carrot and Capsicum Mix Dal Recipe
Dal can come in various forms, the most basic dal recipes is just with toor dal that is pressure cooked and then mixed with some tempered spices. In order to elevate the nutrient content we have decided to add some extra vegetables into this dal. The chunks of tomatoes will also add in an extra flavor and texture to the dish.
If you are looking for more Dal recipes here are some :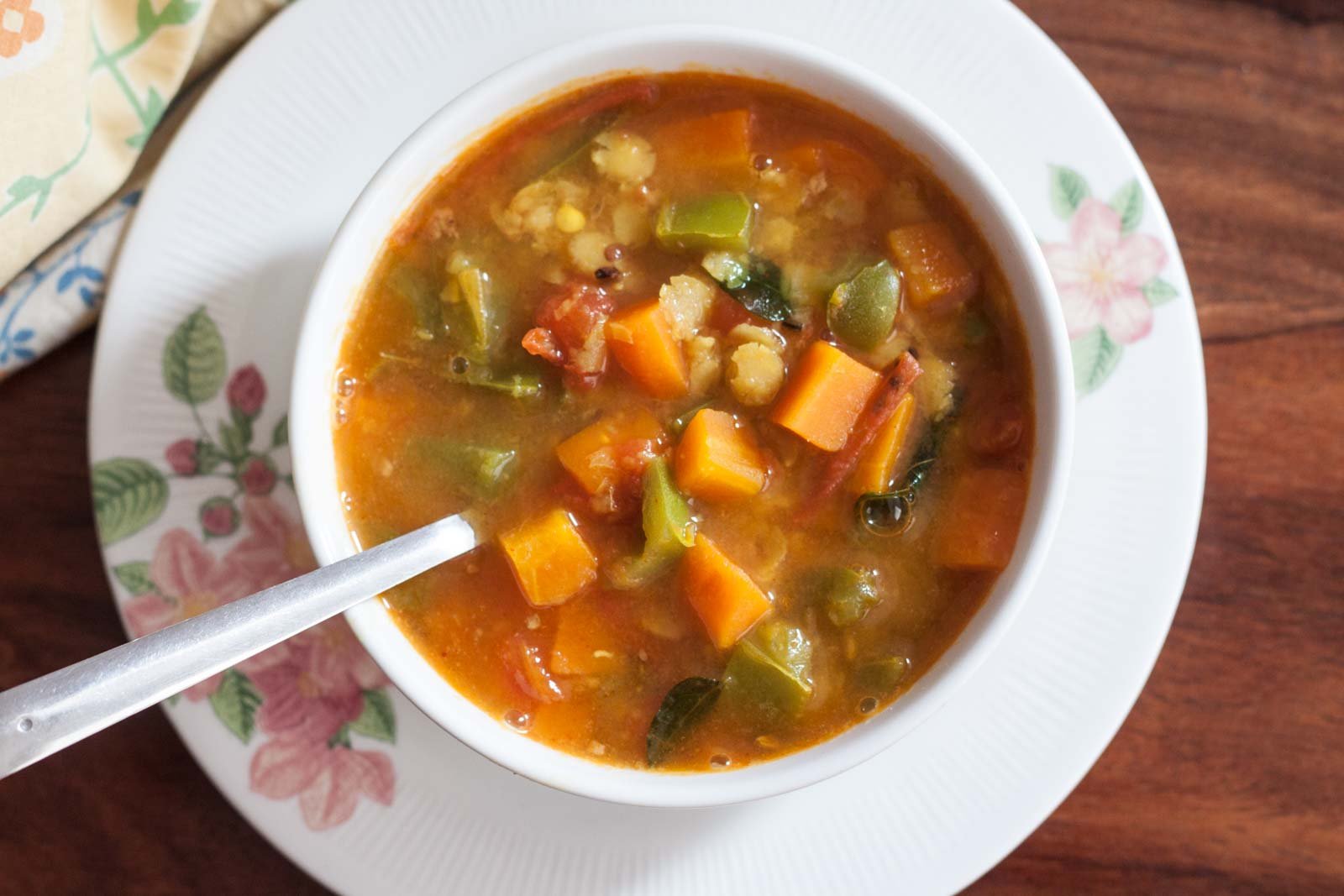 2. Chow Chow Verkadalai Masala Curry Recipe (Chayote Peanut Poriyal Recipe)
A simple easy one pot cook recipe that is flavored with sambar powder and curry leaves. It is made without onion and garlic, making it satvik and light on the stomach. The addition of peanuts, makes this dish very healthy and nutritious as well. Chayote also known as Chow Chow is a low calorie vegetable that helps in weight loss.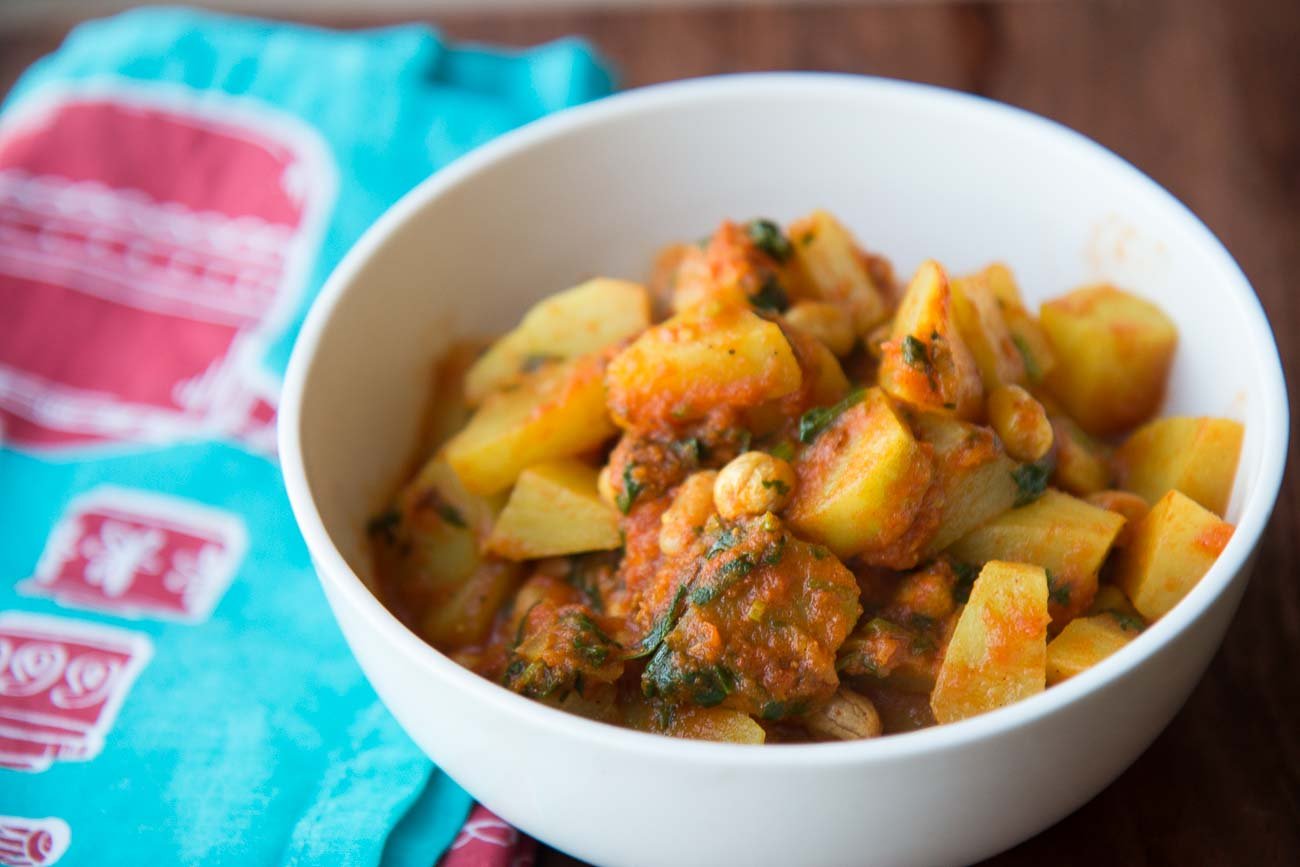 3. Spicy Tomato Rice | Tomato Pulihora Recipe
An authentic andhra recipe where plain rice is flavoured with spices and tangy ingredients. The most common versions are using a tamarind base(chintapandu pulihora) or lemon juice (nimmakaya pulihora) or raw mango(pachi mamidikaya pulihora).
If you are looking for more Rice Recipes here are some :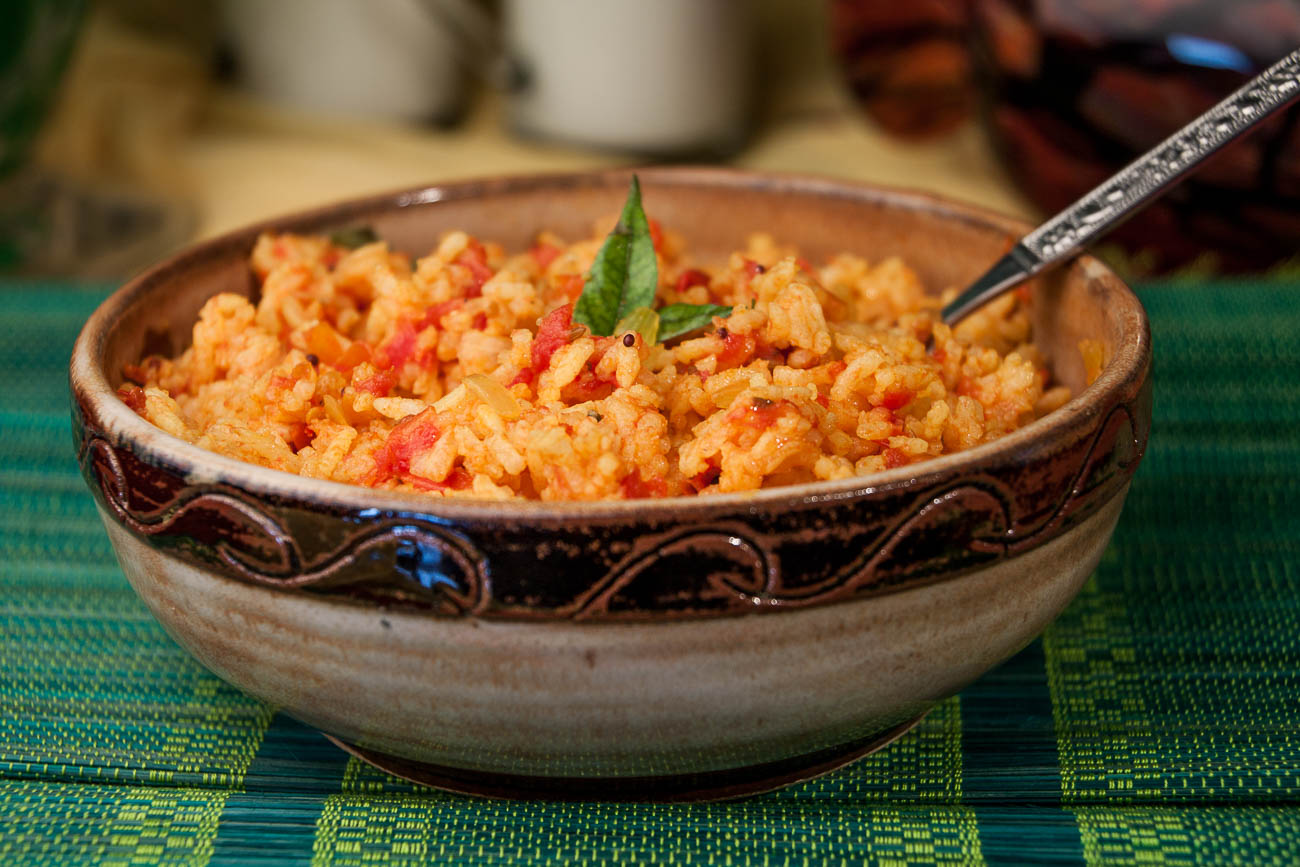 A very famous Indian bread that has its origin from Mughalai cuisine. The word Khamiri refers to the yeast which is added to the dough to make it fluffy and spongy. Yeast gives a better texture to the bread and keep the bread light.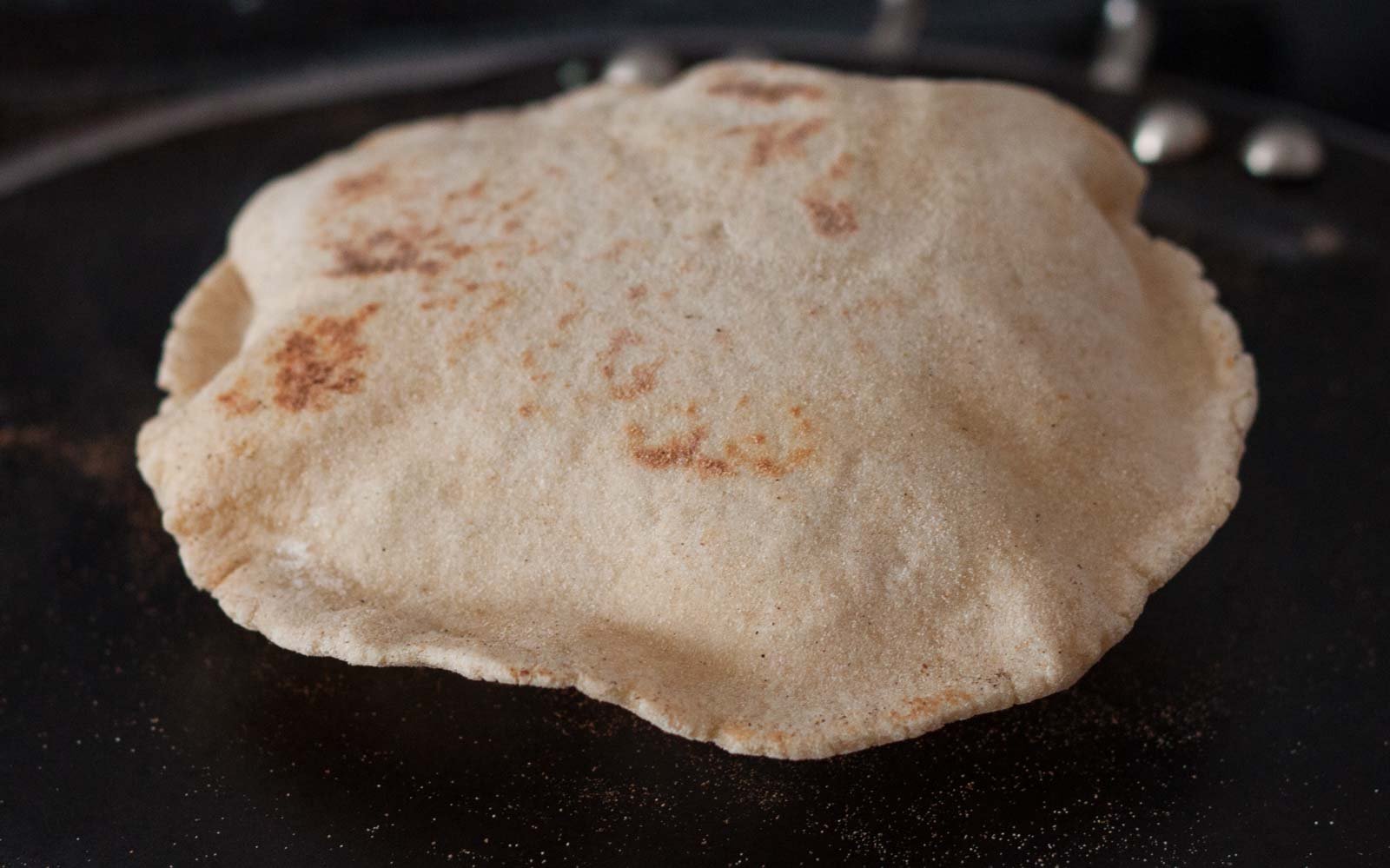 Add freshly chopped cucumber or vegetables as part of your meal is very essential as you will be getting the vitamins and proteins directly into your body. You are free to add any sort of vegetables that you love.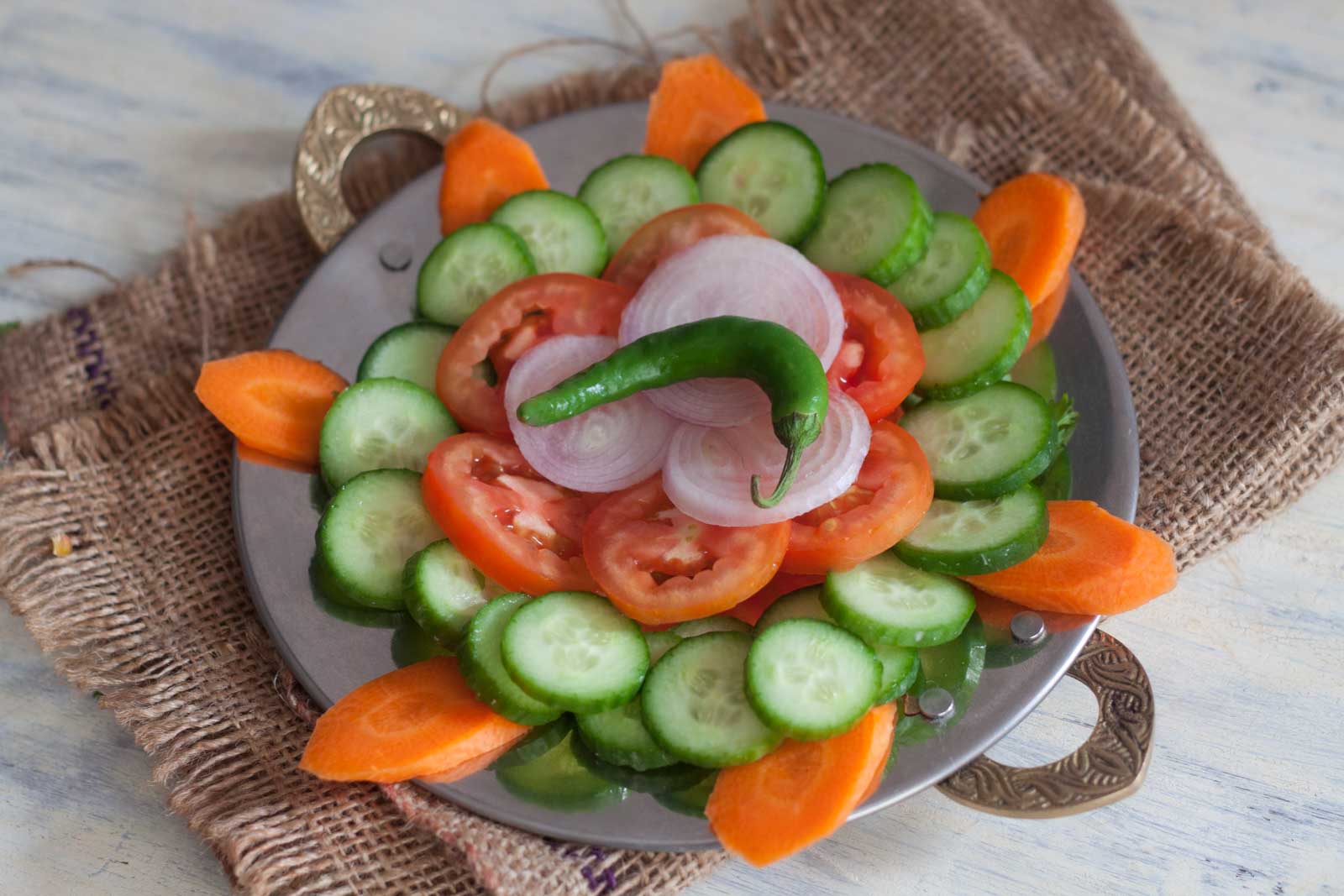 We have included curd in your daily diet, as it has many benefits such as
It improves digestion
Great source of Calcium
Good for your heart
Helps release stress
Helps you beat the scorching heat