A plate with rich food will always bring happiness and at the same time if it is also loaded with healthy ingredients it is even more wonderful. Always it is hard to pair dishes that will go well with each other and taste good. So at Archana's Kitchen we have made that work easy for you by pairing the right ingredients with the right dishes. This will help all our food lovers who are seeking the need to eat healthy as well tasty meals everyday. This is very important because what you eat on a day to day basis matters a lot to help you gain nutrition in your body. It is very important to keep a track on what you eat for a daily basis as it will help you gain nutrition and keep you fit.
The meal plate starts with the preparation of a delicious green moong beans which is cooked and simmered in a spicy yogurt curry. It is is also considered as Sattvic Cooking as it does not contain any onion or garlic in the cooking. Then we go ahead to prepare a simple stir fry of the Broccoli and potato. Which is loaded with nutrients and Proteins. The meal is then finished with a quick stir fry of Methi Pulao which is heavenly. The accompaniments for this meal plate or phulka, a cup of curd and carrots to increase the nutritional content.
Meal plate consists of :
1. Gujarati Khatta Mag/ Moong Recipe (Green Mung Beans in Buttermilk Curry)
A delicious preparation of green moong beans what is cooked and simmered in a spicy yogurt curry.Green Moong when combined in butter milk along with the simple and delicate flavours of asafoetida and ginger makes this dish a perfect comfort food.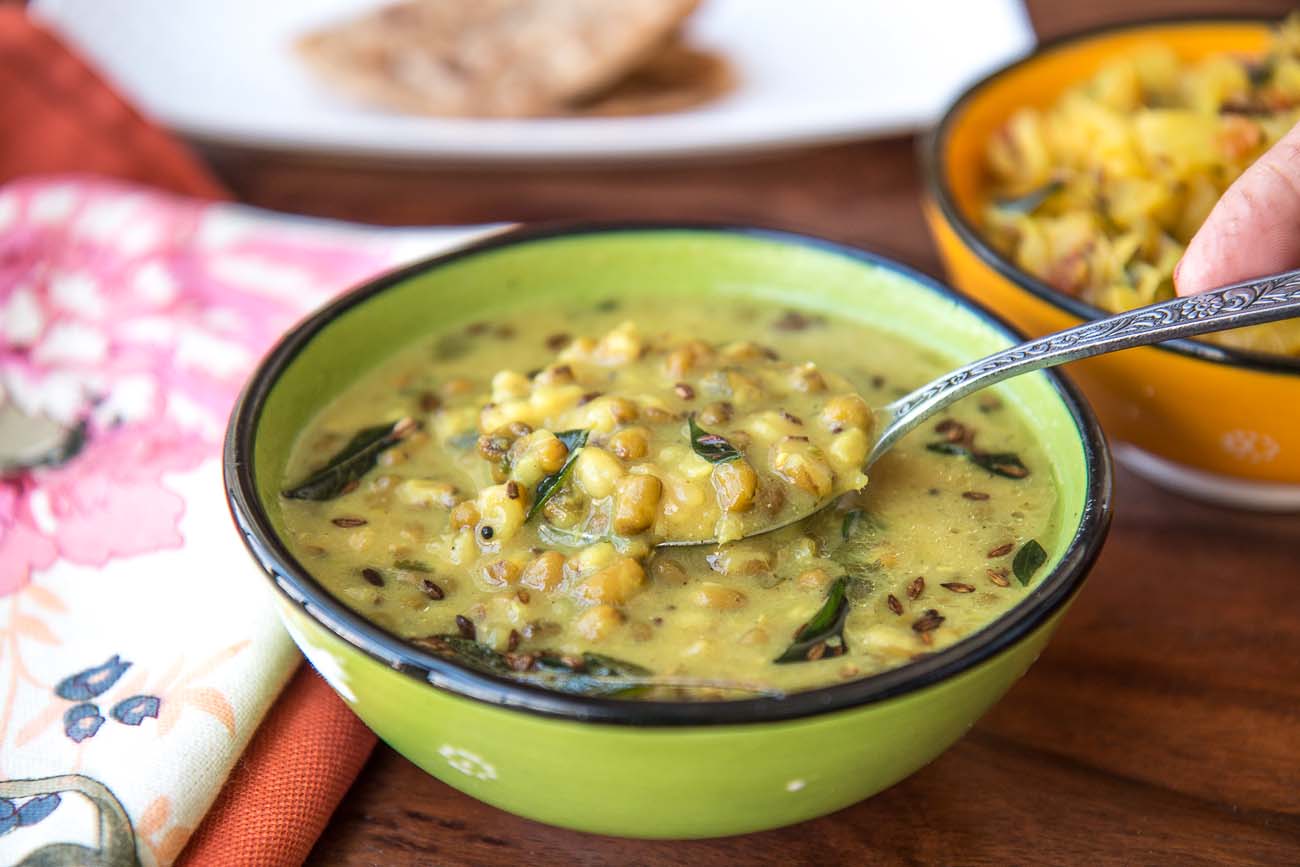 2. Broccoli And Aloo Poriyal Recipe (Broccoli & Potato Stir Fry)
A simple, yet wholesome recipe made by stir frying the broccoli and potato separately and tossed it with the basic set of condiments. Stir frying the vegetables, brings out the fresh taste and in addition retains the nutrients present in both of these super foods.
If you like Broccoli and are looking for healthy recipes, you must try some of our favorites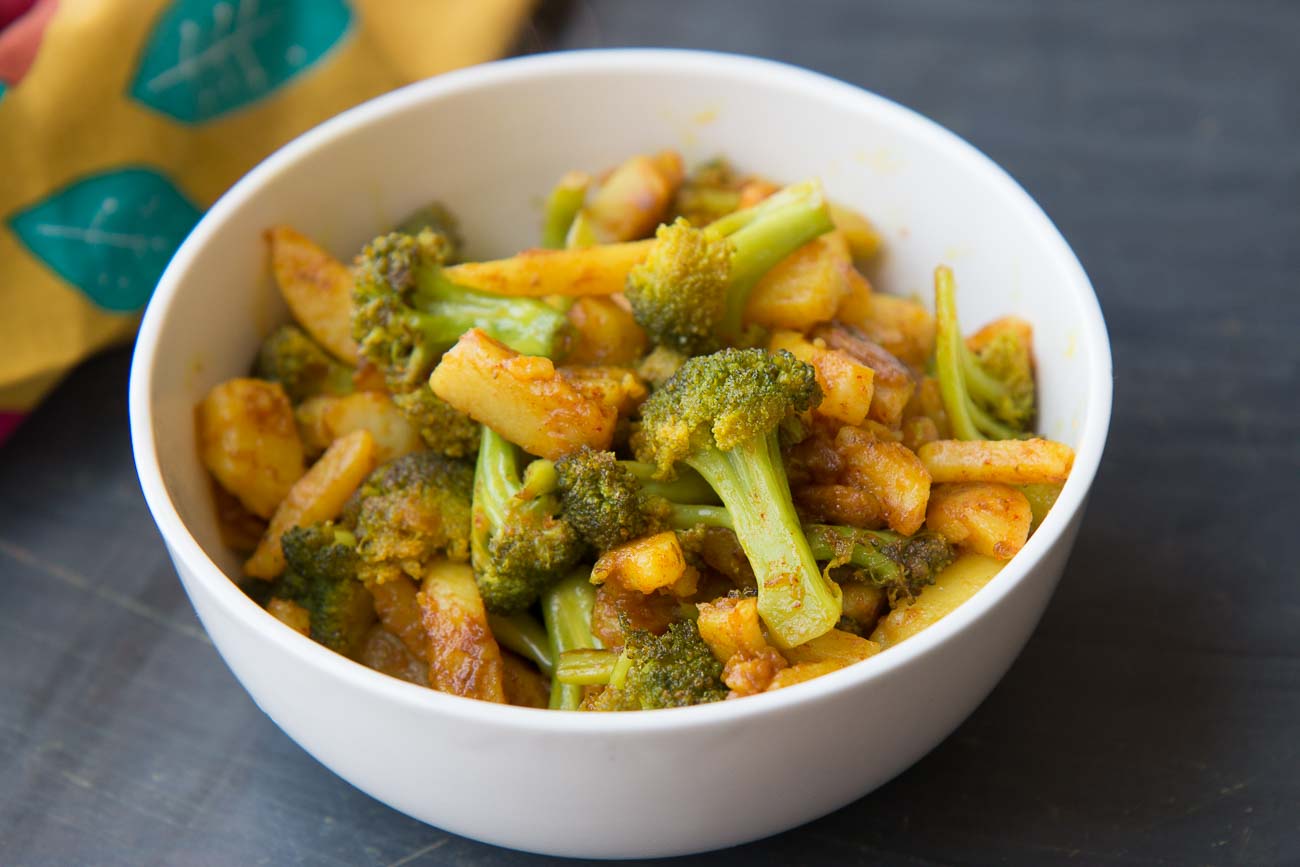 3. Iyengar Style Vendhaya keerai Pulao Recipe
Mildly spiced dish but looks so vibrant and the flavor of methi shines through. Ghee, pepper and perfectly roasted spices are the key to this dish.
Other Pulao recipes that you can try are: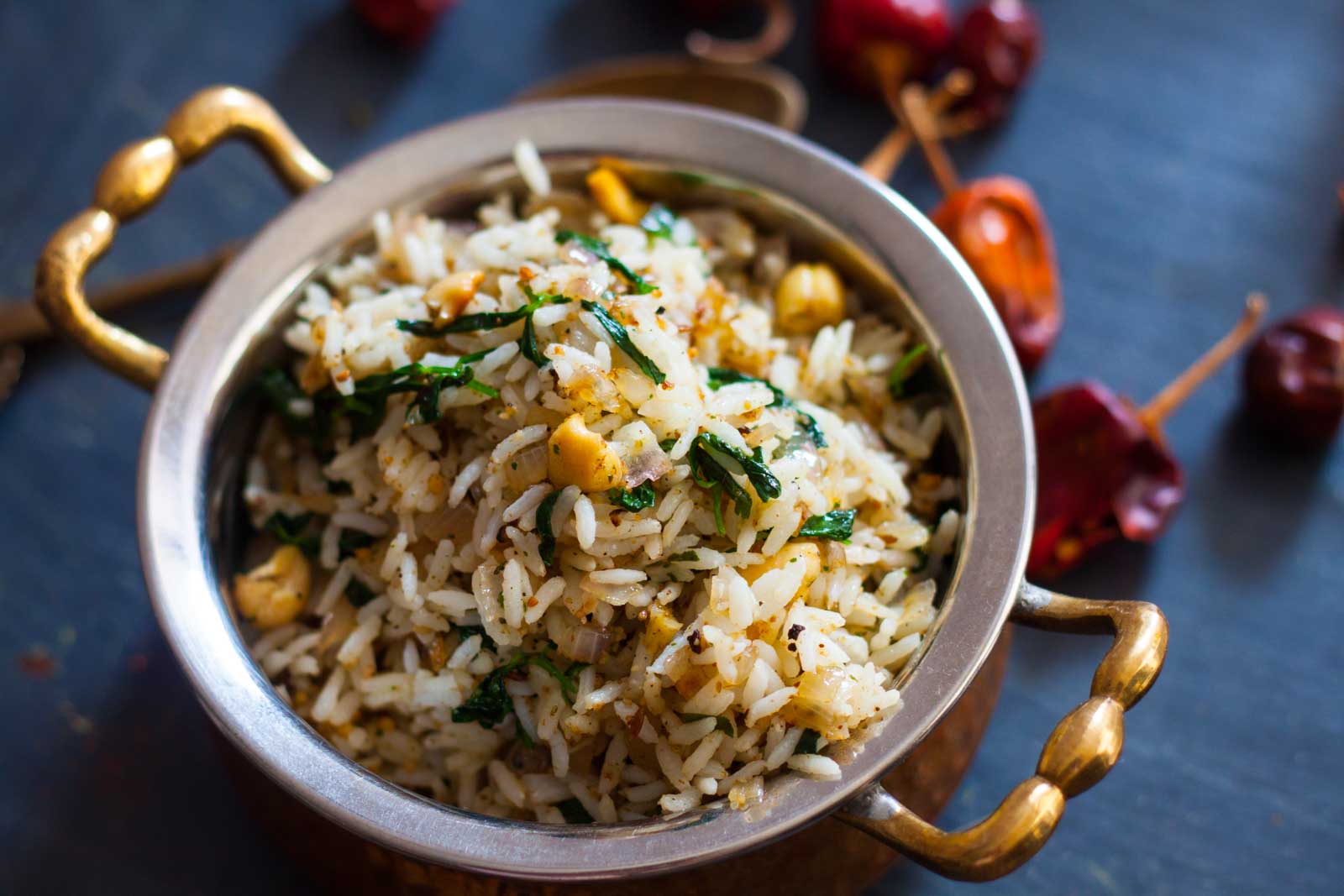 4. Phulka
Phulkas also known as Roti or Chapati in some regions are a whole wheat soft and thin puffed flat bread.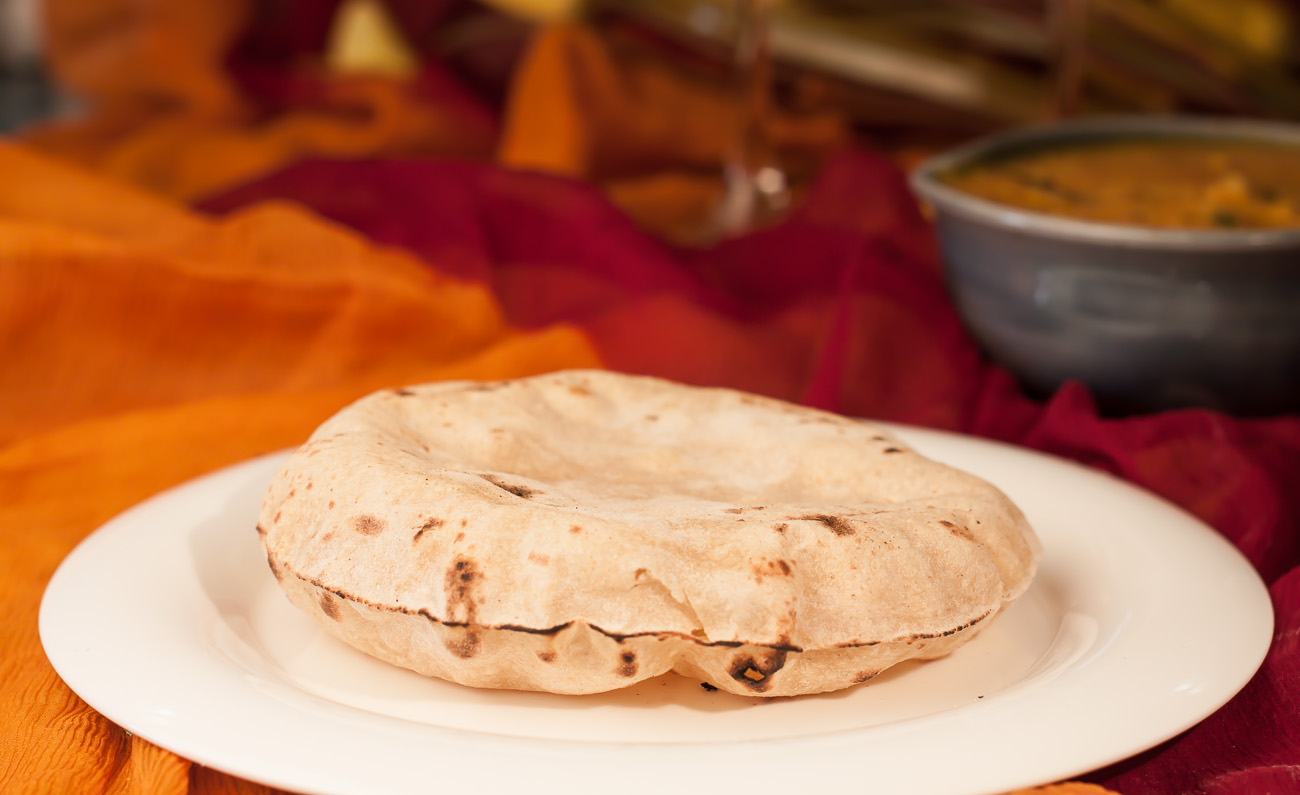 5. Cut Vegetables
Add freshly chopped cucumber or vegetables as part of your meal is very essential as you will be getting the vitamins and proteins directly into your body. You are free to add any sort of vegetables that you love.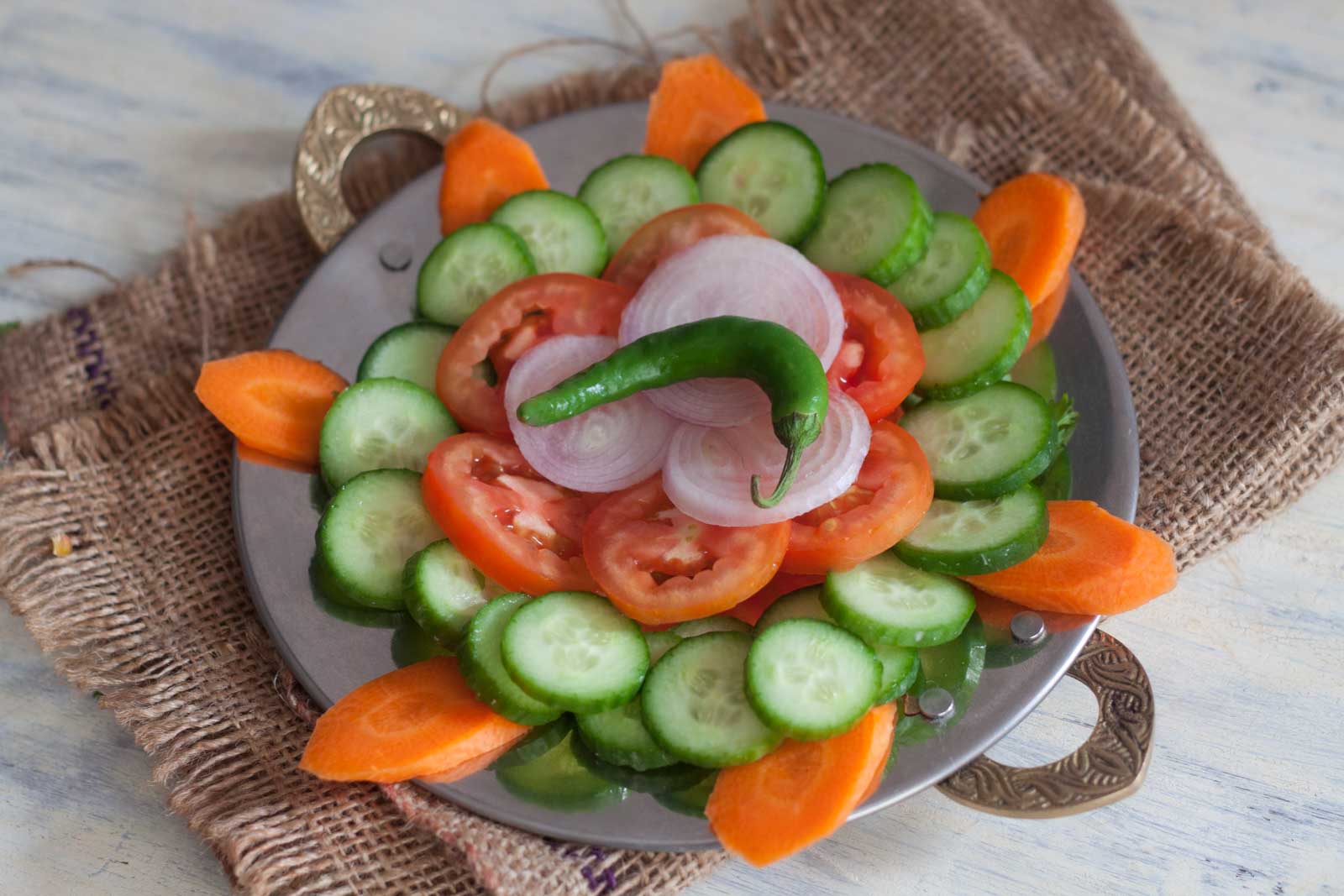 We have included curd in your daily diet, as it has many benefits such as
It improves digestion
Great source of Calcium
Good for your heart
Helps release stress
Helps you beat the scorching heat