Taking in your daily required nutrition is very important and therefore we get you a meal plate which will help you to intake the required nutrients for the day. It is simple and provides all the nutritional content you need for your day to keep going without having to compromise on flavour. It is also important to keep an eye on the portions of food that are served on one's plate. For the sake of that, it is wise to invest in a slotted plate so that each slot is filled with enough side dish/ main dish to fill our stomachs.
Keeping all this in mind, we at Archana's Kitchen have put together a wonderful meal plate consisting of One pot South Indian Sambar Rice, Snake Gourd Thoran with Radish Carrot Peanut Salad and Elai Vadam making it a filling meal plate. It is perfect for the weekdays when you want something delicious and comforting. This makes for a colourful meal plate and completely wholesome one. So, go ahead and prepare this wonderful meal plate and let us know how it was.
Combine simple ingredients into one dish for a complete meal that doesn't require extra work. These quick and easy one dish recipes are simple enough for any meal of the day. Sambar Rice Recipe is a one dish recipe that South Indians love as a comforting soul food for lunch and dinner. This recipe has vegetables and lentils, making it a perfect meal.
You can also try other Rice recipes such as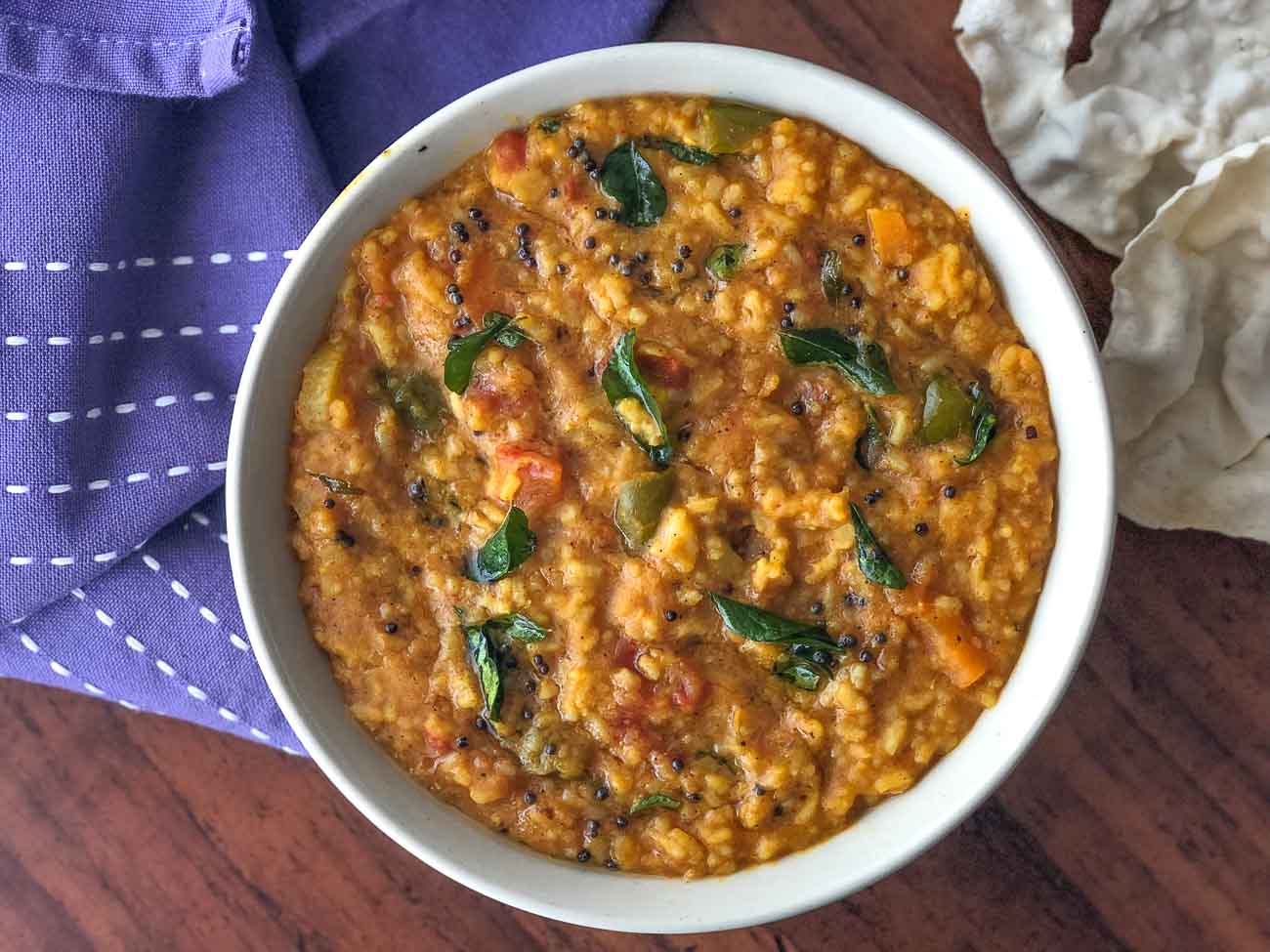 Thoran is an authentic Kerala cuisine and a dry side prepared usually as an accompaniment for rice. Snake gourd is cut into fine pieces, mixed with spices and cooked without water. Later grated coconut is added to the thoran.
You can also try other Thoran recipes such as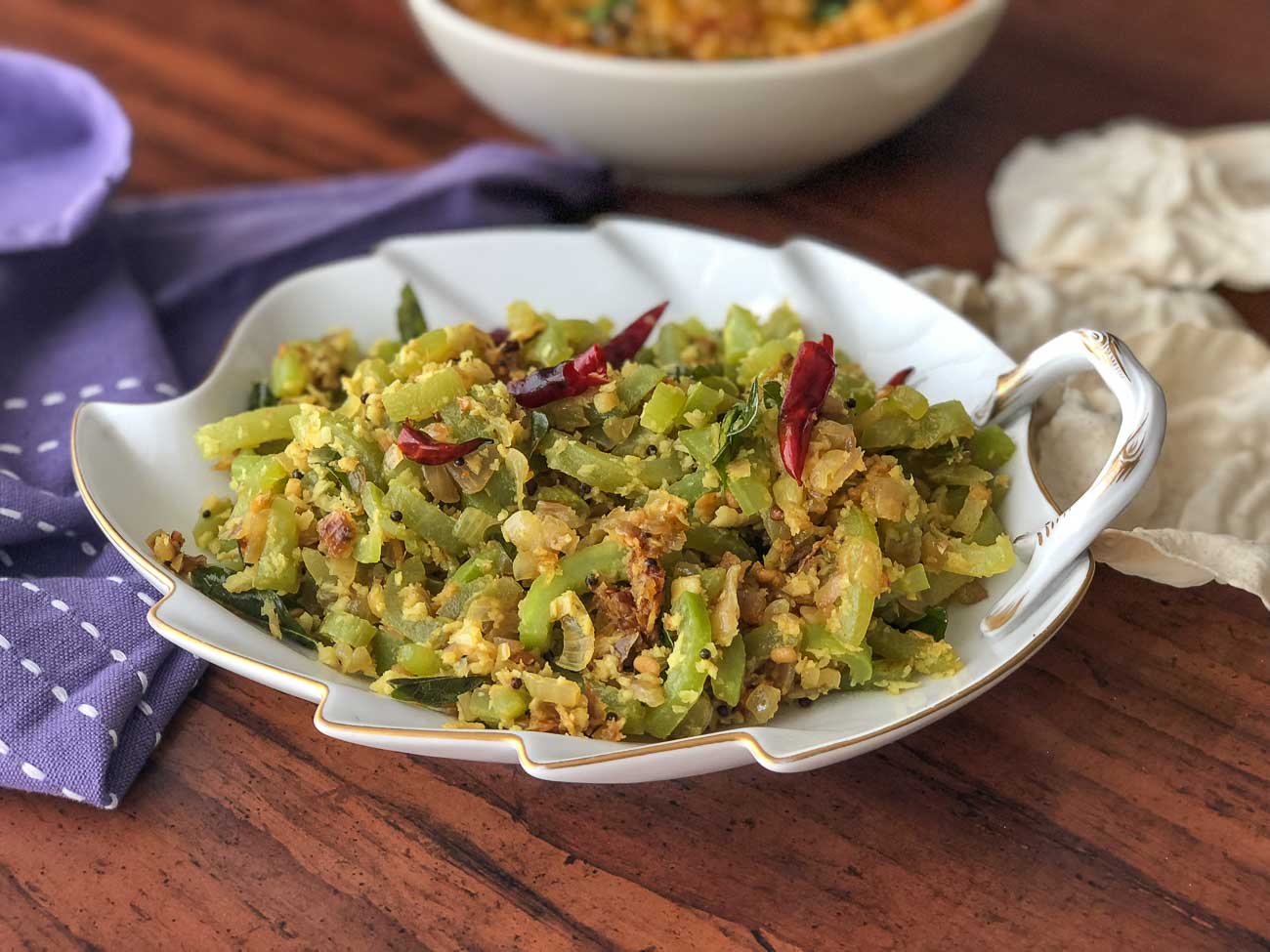 Carrot, Radish & Peanut Salad with Lemon Recipe is a refreshing quick salad that can be prepared to have it along with your main course. The carrot and radish are grated freshly and then tossed with some toasted peanuts, chopped green chilies and chopped coriander leaves. Then finally is drizzled with lemon juice and served fresh. By adding fresh vegetables will help you gain good amount nutrients completely.
You can also make other Indian salads such as
Elai Vadam is a delicious papad/ rice cracker that is very traditional to the south Indian homes. It is typically had as an accompaniment with the main course of the south Indian rice, sambar and pickle meal. It can even be had as a snack when topped with chopped onions and tomatoes.