Here's a delicious Everyday Meal Plate which you can make for your weekdays or weekend lunch. This meal plate includes Gujarati Methi Thepla, Carrot And Capsicum Sabzi, Papad Ki Sabzi, Beetroot, Carrot & Cucumber Salad with Peanuts and Maharashtrian Green Chilli Thecha.
This North Indian meal is very comforting and delicious. Gujararti Methi Thepla is an Indian flatbread which is filled with the goodness of Methi. Methi is rich in Iron and it also helps in digestion. Along with Methi Thepla, we have Carrot And Capsicum Sabzi and Papad Ki Sabzi. These two helps to fulfill the nutrients required for our body.
To complete the meal, we have Beetroot, Carrot & Cucumber Salad With Peanuts. Beets are high in immune-boosting Vitamin C, Fiber, and essential minerals and Peanuts gives you that extra protein. Then we have a Maharashtrian Side dish, Thecha which is made of green chilli and garlic.

A thin Indian bread that is made from whole wheat flour, fresh fenugreek leaves and Indian Spice. Goes very well with carrot and bell peppers sabzi and papad ki sabzi. This is a great snack for your travels, as it does not get spoiled for 3 to 4 days.
If you like this recipe, you can also try other Thepla Recipes such as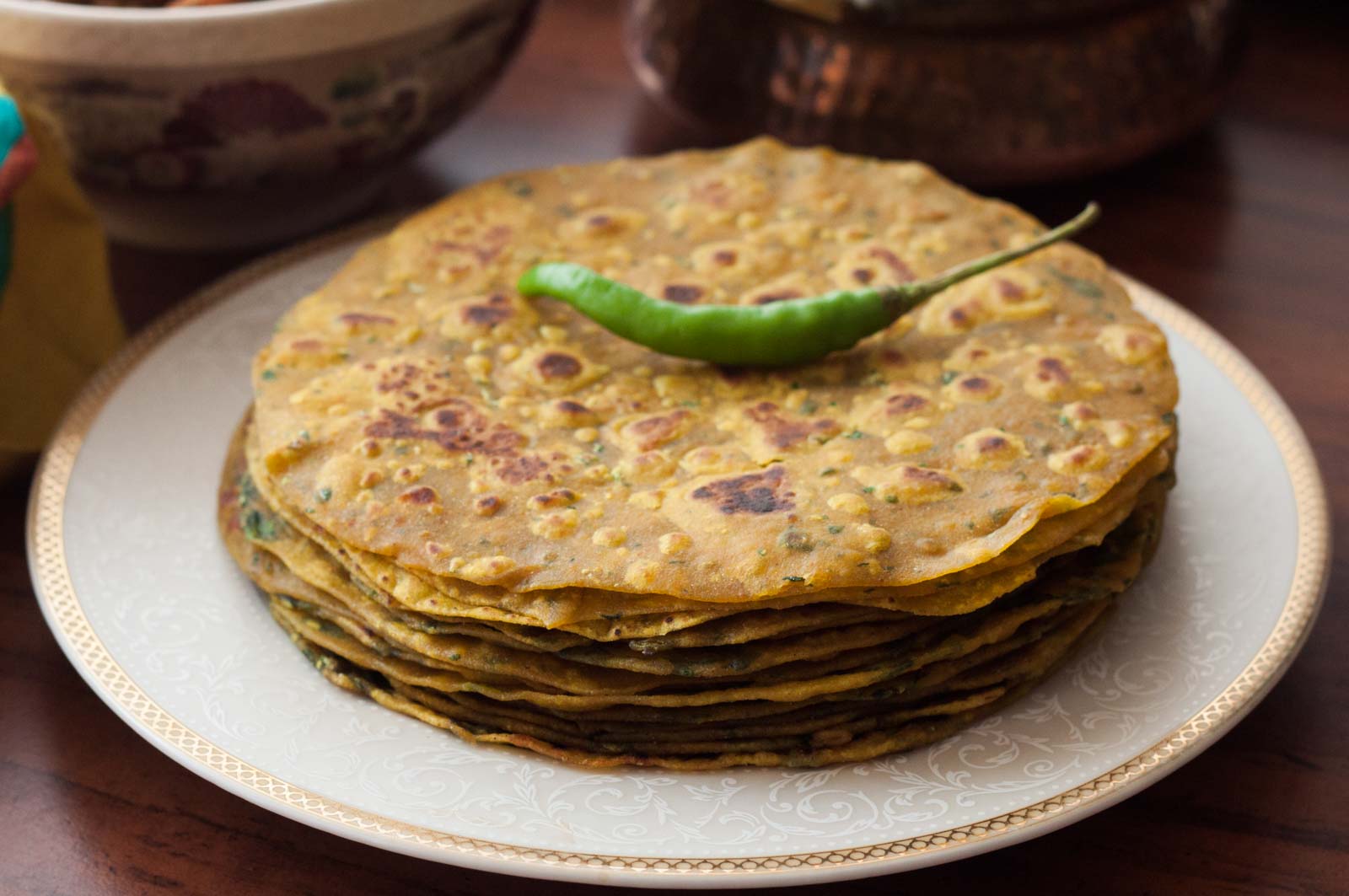 2. Carrot And Capsicum Sabzi Recipe
A delicious mix of crunchy Delhi carrots and capsicum that is tossed with simple Indian masala. This dish won't take much of your time and easy to carry it for your lunch box along with phulka, dal or even just some tossed rice and raita. Adding vegetables that have great benefits in them is a must for your everyday diet as it will keep your healthy and fit.
Here are more Potato Recipes that you can make for your everyday meals: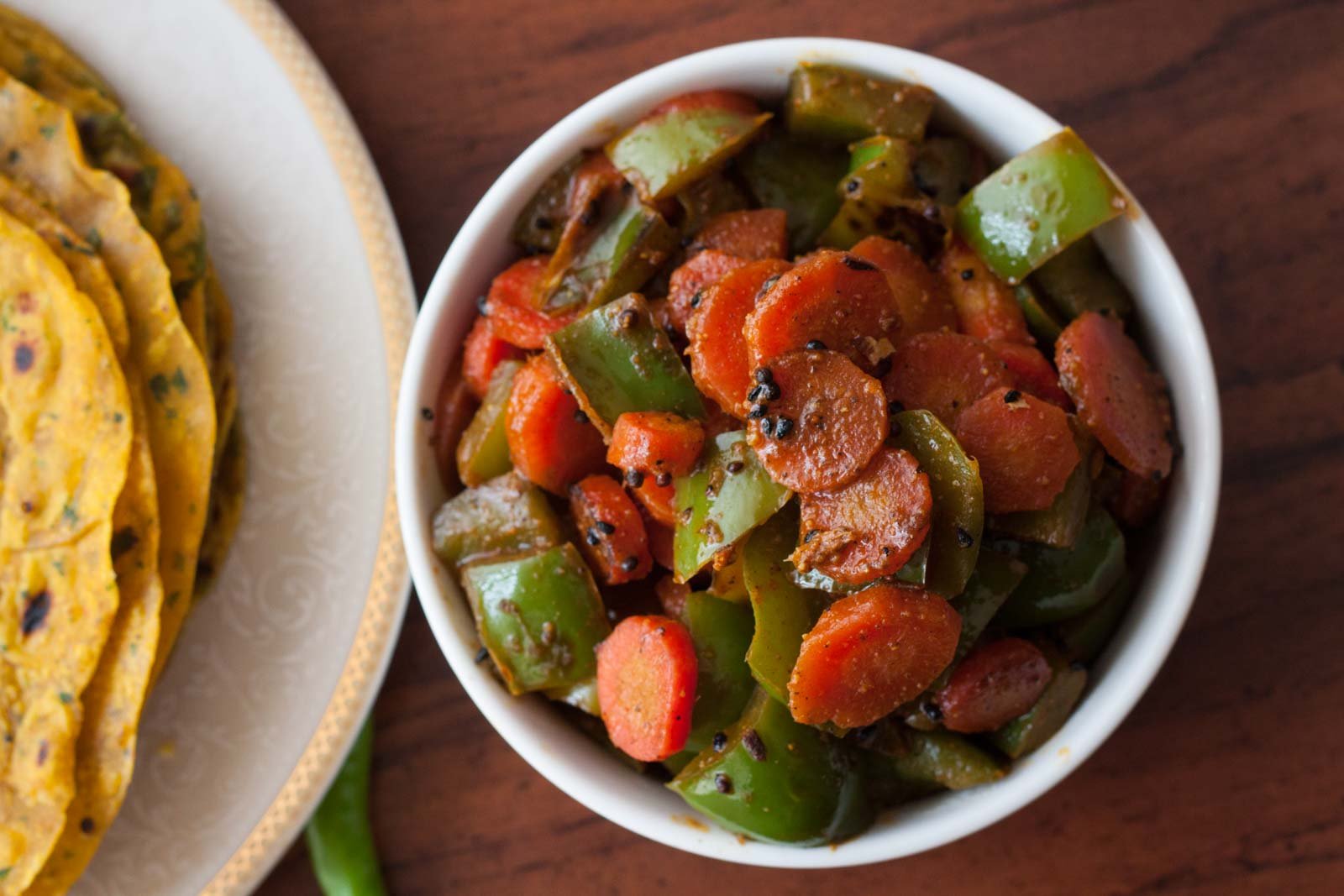 Papad Ki Sabzi is very cooked in almost every household of Rajasthan. There are days when you don't have vegetables in your house, then you can prepare this Papad Ki Sabzi. It is made in different ways, but here I have used curd to prepare the sabzi, as it makes the dish even more flavourful.
You can also try other Papad Recipes such as: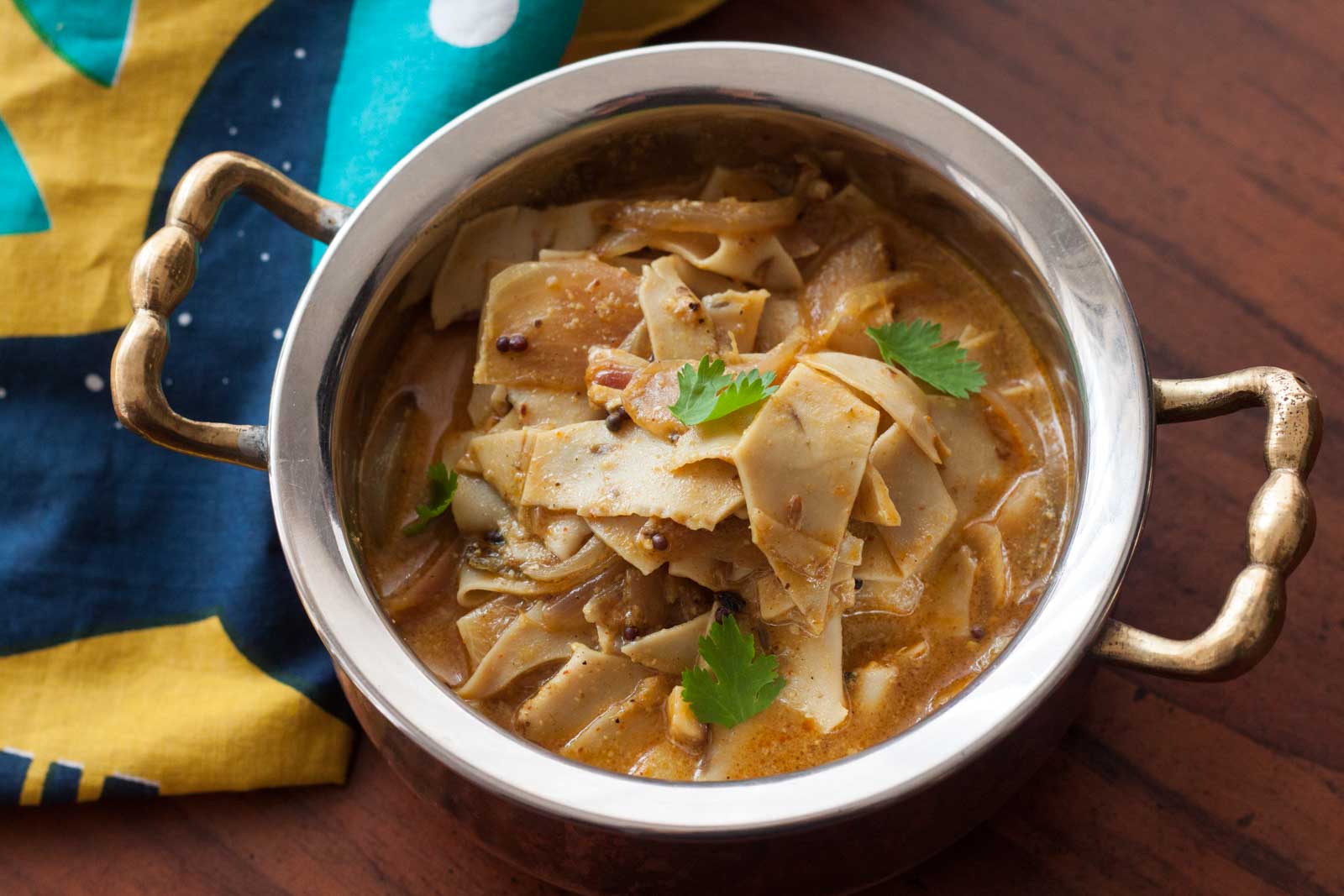 4. Beetroot, Carrot & Cucumber Salad With Peanuts Recipe
Beetroot, Carrot & Cucumber Salad with Peanuts Recipe is an Indian salad that can go really well with your everyday meal. The salad consist of a lot of nutrients as the vegetables are grated fresh and is not processed much. The nutrients will stay intact and will help you gain the nutrients directly into your body. The tanginess from the lemon juice is well balanced with the sweetness from the beet and carrot.
You can also try other Indian Salads such as: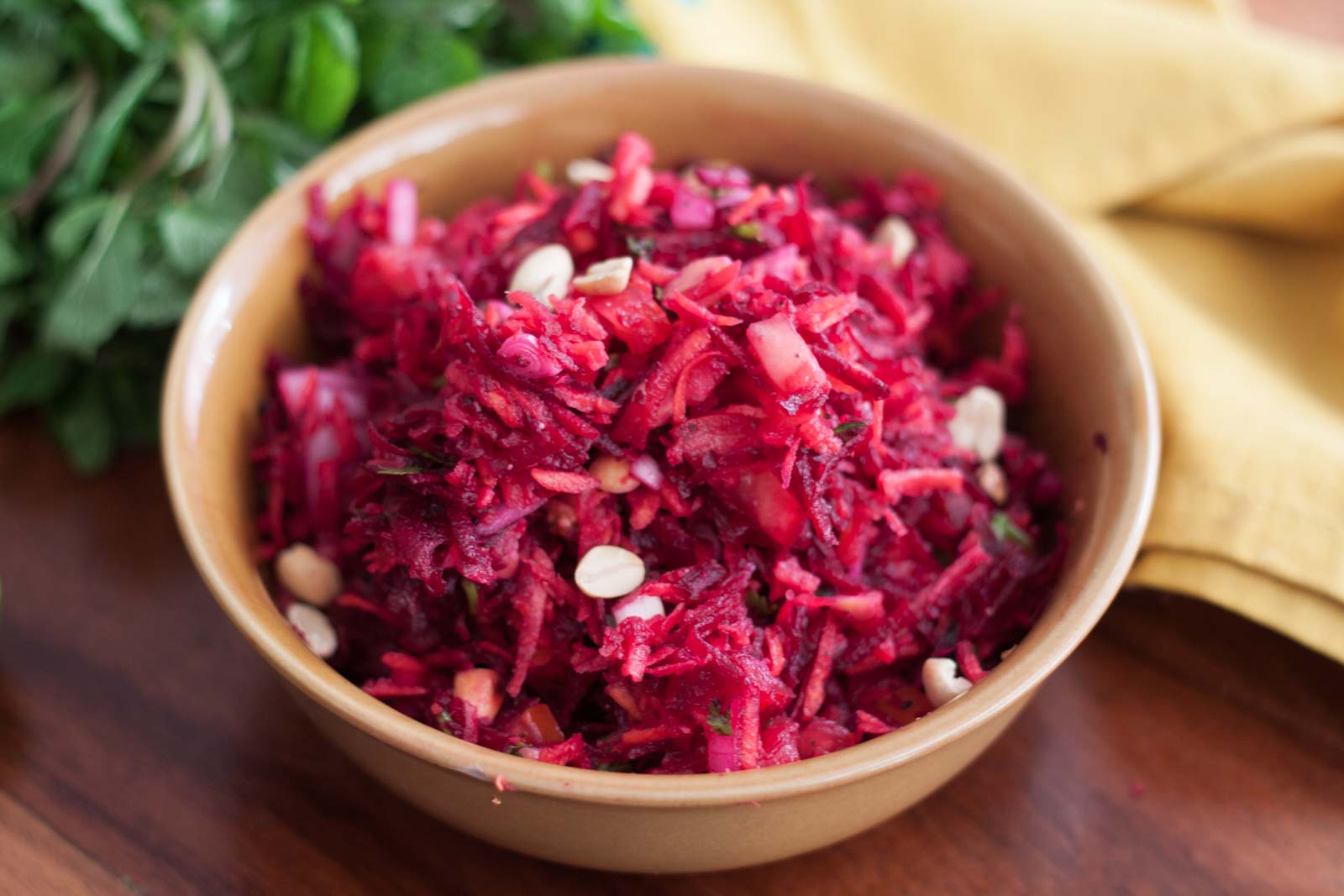 5. Maharashtrian Green Chilli Thecha Recipe
An exciting side dish had along with many of the Maharashtrian thalipeeth. The spicy green chilli and the pungent garlic is coarsely ground and tempered with mustard seeds, hing to give it a spicy chatpata taste. You can make this in small batch and store it in your refrigerator for later use as well.