Make a delicious and Wholesome Portion Control Meal Plate for your weekday with basic ingredients at your kitchen to make Panchmel Dal, Khatta Meetha Mirchi Ki Sabzi, Palak Paratha, Cabbage Rice & Raita.
Panchmel Dal is packed with good amount of nutrients and is rich in High protein as it uses five different dals such as toor dal, urad dal, moong dal, masoor dal and chana dal. Adding protein into your everyday diet is very important as it helps to build and repair tissues.
Along with the dal we have added a simple Khatta Meetha Mirchi Ki Sabzi, which is locally available at Indian market. Seeds are removed from the big green chillies and sauteed with some Indian spice and mixed along with ground peanuts. The sabzi has the right balance of sweet and spicy flavour.
These Two dishes goes really well with the Palak Paratha, adding spinach into your Indian bread is a good practice in a way to add nutrients into your diet. As spinach leaves are rich in Iron content and the leaves help in improving the metabolism and digestive system. We have also added cabbage rice and a bowl of raita by the side.
Tips For Portion Control: You can always reduce the number of rotis or amount of rice according to your diet. You can also skip the Rice completely and increase the amount of Sabzi and include an extra roti to make this meal more nutritious and filling.
Below are the quantities we have used for a complete portion control meal. You can use these suggestions based on your dietary requirements. We have plated one roti and the below calories are calculated for 1 roti & 1 Katori Rice.
Total Calories: 360 Calories
Khatta Meetha Mirchi Ki Sabzi - 1/2 Katori
Panchmel Dal - 1/2 katori
Cabbage Rice - 1/2 Katori
Palak Paratha - 1 piece
Raita - 1 Katori
Read the Guidelines for Healthy Eating Using Portion Control to incorporate healthy eating habits into your everyday lifestyle.
1. Panchmel Dal Recipe (Rajasthani Dal)
A popular dal also known as Panchkuti is a traditional Rajasthani dal recipe. It is a staple in almost every household in Rajasthan. The Panchmel Dal is most often served along with Dal Baati. Panch mean five in hindu and hence the name Panchmel that is delicately blended with 5 different dals together using various spices.
If you are looking for more Dal recipes here are some :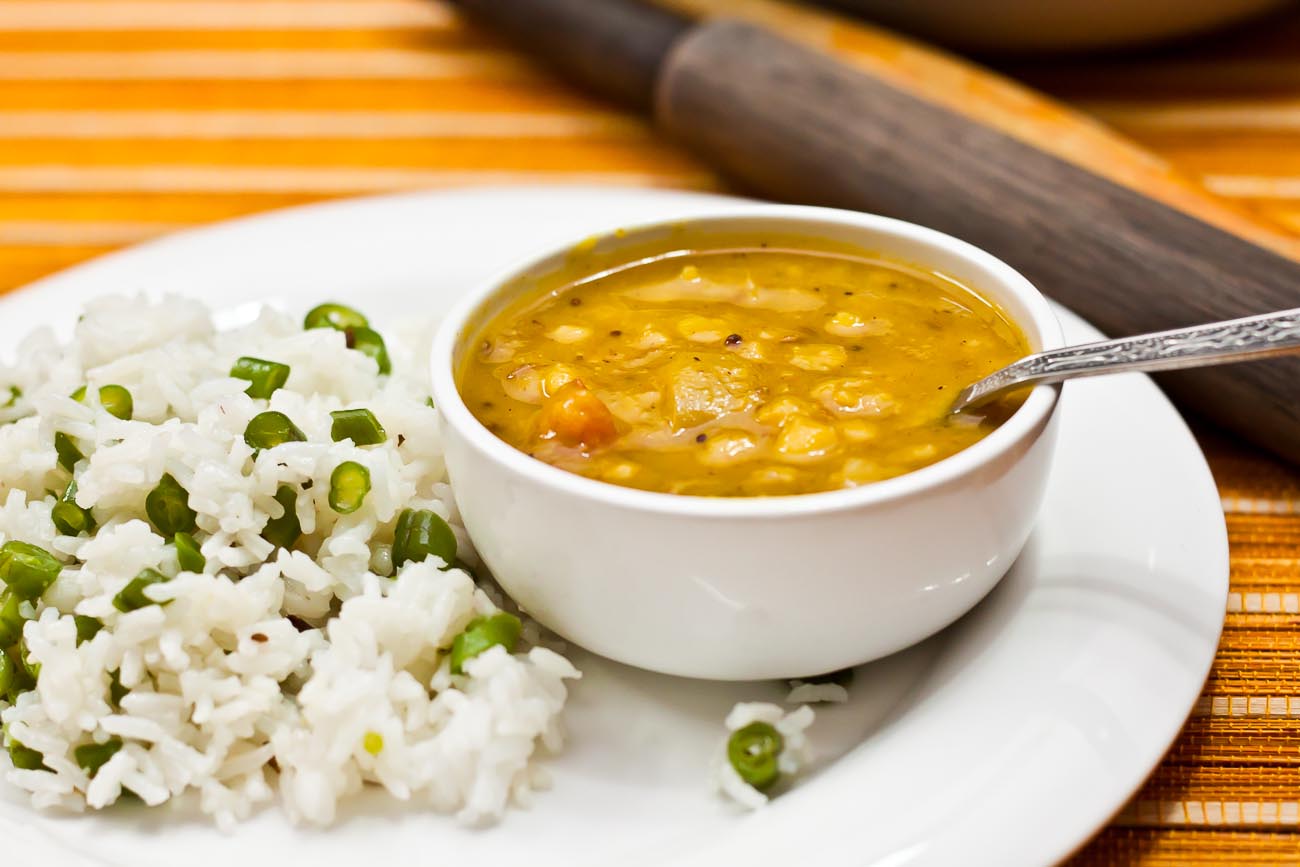 2. Khatti Meethi Mirchi Ki Sabzi Recipe
A simple and easy side dish made with whole green chilli that is tossed with basic Indian Masala and tossed with pound peanuts for the crunch. The seeds are removed from the green chillies and then sauteed till it is well roasted.
If you are looking for more Indian Sabzi here are some :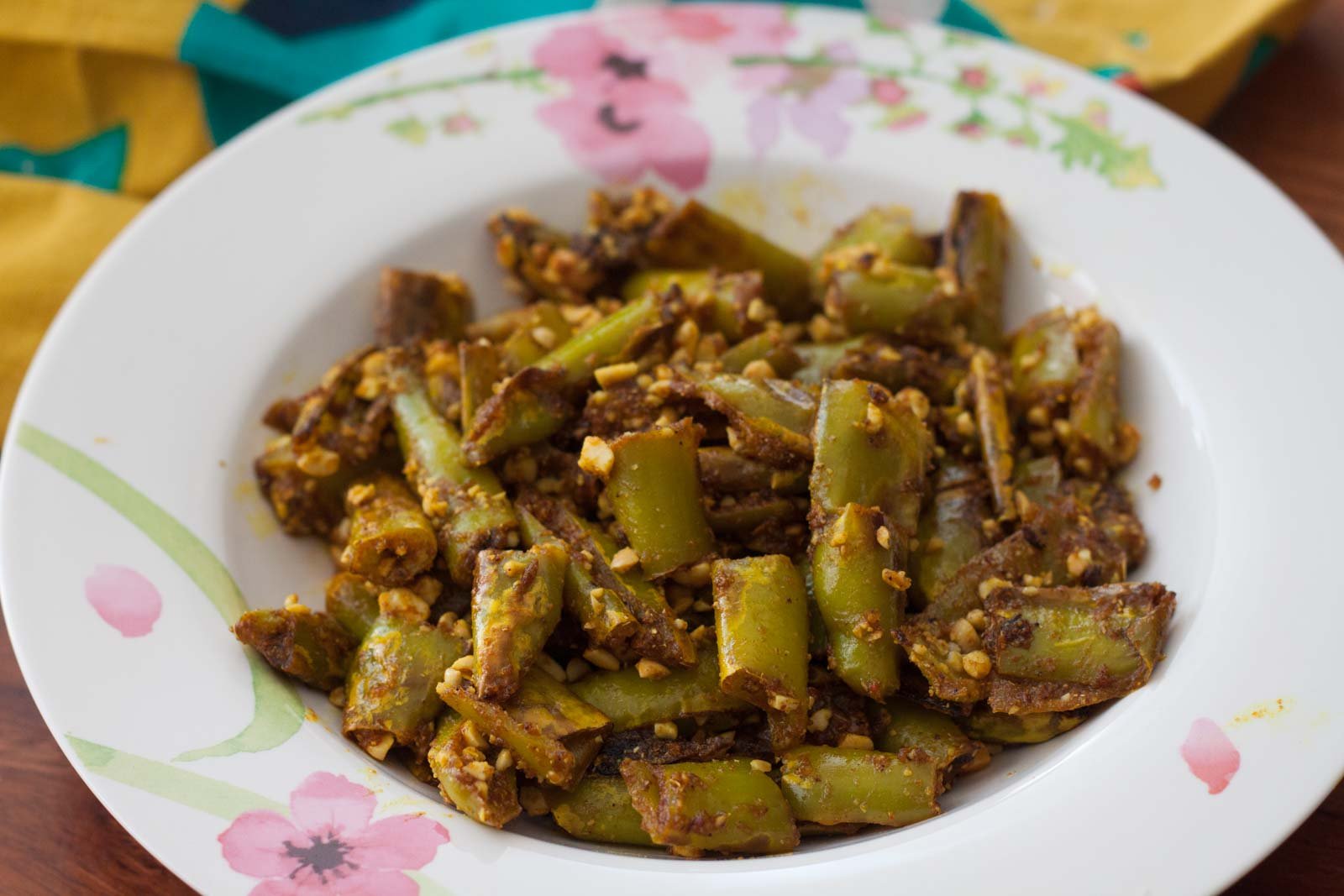 3. Palak Paratha Recipe (Spiced Spinach Flatbread)
The Palak Paratha Recipe is one of those recipes that is simple, nutritious and super tasty.The secret ingredient is Saunf (fennel seeds) that adds to the additional flavor and taste and not to miss out the green chillies. A nice way to include leaves into your everyday diet.
If you are for more Palak recipes here are some :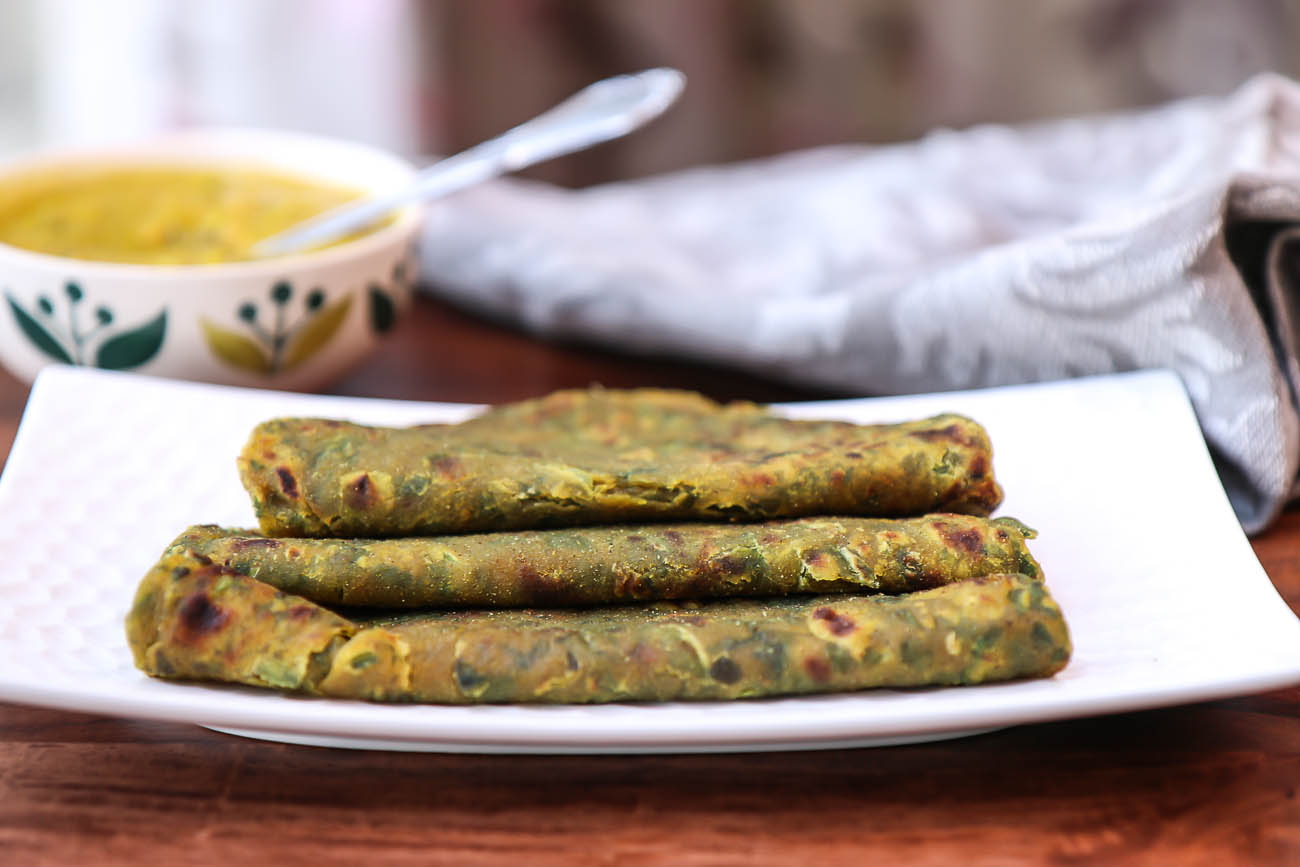 Spiced Cabbage Rice Recipe is a healthy recipe of mixed rice that is made with sautéed cabbage and flavoured with curry leaves and coriander. Cabbage is one for those few vegetables that give nutty flavour and subtle sweetness to the rice making it delicious. The cabbage rice can also be combined along with soy granules or paneer to give it an extra texture to your tossed rice.
If your are looking for more tossed rice recipes here are some :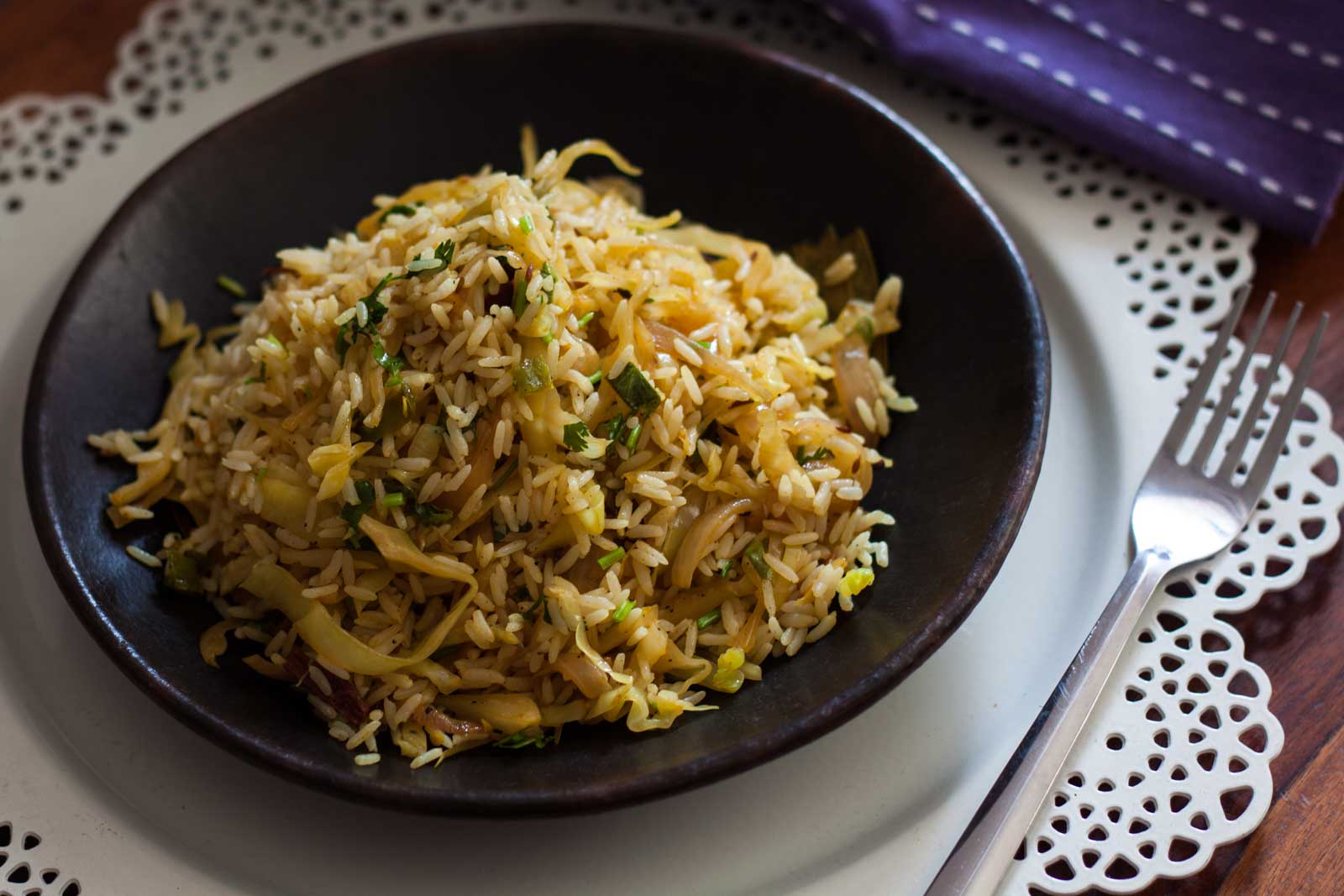 5. Tomato Onion Cucumber Raita Recipe
A refreshing raita to make for your lunch meal which is quick as well. The raita goes well with any kind of Indian mains.
If you are looking for more raita recipes here are some :