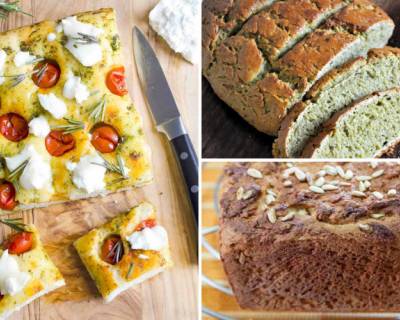 6 Healthy & Delicious Bread Recipes You Can Bake At Home
Breads are the best option to have in breakfast when we are in jiffy and want to have a quick breakfast that is healthy and fills our stomach at the same time. Just apply some flavoured butter on top and there, you have a yummy breakfast ready! These can also be served as a snack with your hot cup of tea or coffee during tea time break.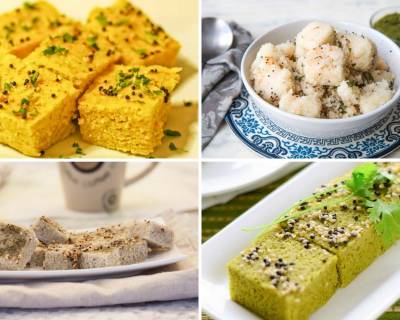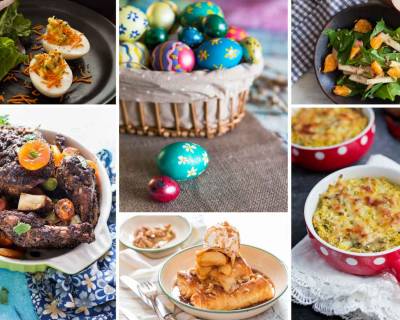 Indulge In These 18 Delectable And Traditional Recipes On Easter
Easter marks the celebration of rebirth of Jesus Christ from the dead, the celebration is also associated with certain rituals and as well as the most awaited Easter Traditional Feast. After the 40 days of lent, people would rejoice the celebration of Jesus Christ's resurrection with a glass of wine and a marvelous meal with their loved ones with warm hearts.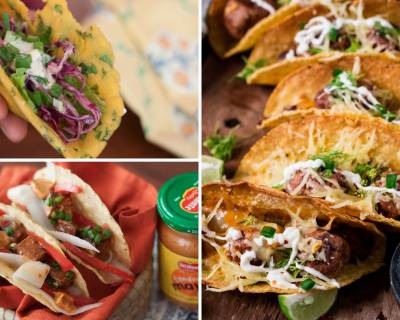 11 Fun Taco Recipes You Must Try
Tacos are a traditional Mexican dish where in a shell called tortilla made mostly of wheat or corn flour, is wrapped around a filling. It is believed that the origin of tacos occurred in the Mexican silver mines since the first taco ever was called 'taco de minero' which translates to Miners' Taco. The word taco originally referred to pieces of paper that miners would wrap around gunpowder and use in holes that were carved into the face of the rock.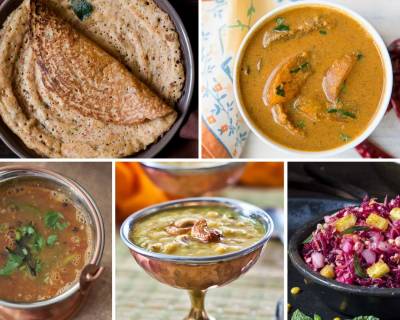 Celebrate Bisu Parba With Tulunadu Inspired Appealing Brunch Menu
Different regions of the country have a specific festival which marks the start of the New Year. While Ugadi/Yugadi is the festival for Karnataka, Bisu or Vishu festival is the day of New Year for Tulu region of Karnataka, that includes, Mangalore, Udupi, Kasargod. The New Year for Kerala and Tamil Nadu is also on the same day, April 14th of every year. This day marks the Solar New Year, called "Bisu Parba" in Tulu.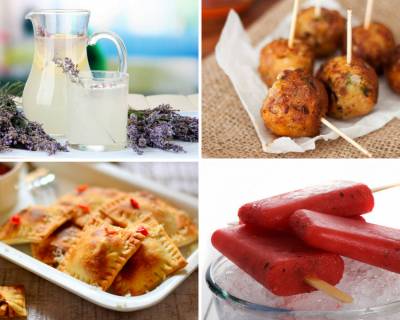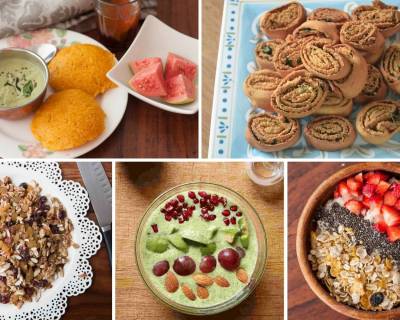 14 High Protein & Healthy Foods To Keep You Active Through The Day
Working folks need all the energy to stay active mentally throughout the day. With the challenges we face in work day after day, we should be alert and creative in any work we are committed to do. Active mind and body is least prone to errors and ponders way to get the work done quickly and efficiently.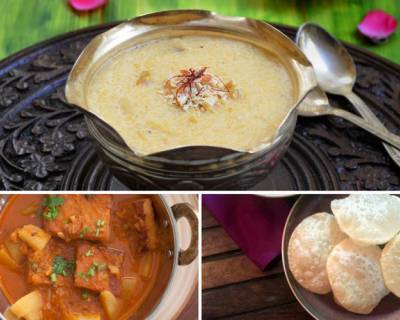 8 Divine & Full Of Flavour Bengali Recipes To Celebrate Bengali New Year
Poila Boishakh, is a celebration of joy and hope for the Bengalis as it marks the first day of their new year. It falls on the 14th or 15th of every April and is mainly celebrated in the states of West Bengal, Tripura and among the Bengalis all around the world. On this auspicious day, Bengali's usually visits Kali temple to worship their goddess, make Rangoli outside their house and celebrate with family and friends over scrumptious and lip smacking food.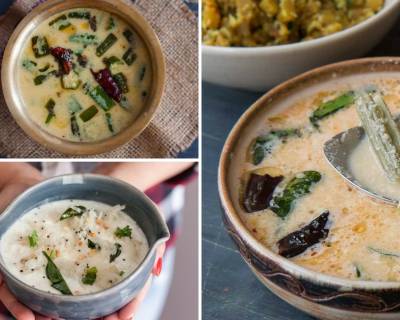 8 Curd (Yogurt) Based Gravy Recipes To Keep Your Body Cool This Summer
As the heat is increasing with the passing day, it's very essential for us to keep our body cool to stay fit and refresh during the summers.
When the environment heats up outside, the best way to balance your health is to cool down from inside and you can do it through food that is favourable to cool down your body. It is advisable to take in lot of fluids that include water, fruit juices, buttermilk, and water based fruits. Avoid food that heats you up, like spicy curries, chillies, hot peppers, sesame seeds and fruits like Mango, Papaya etc.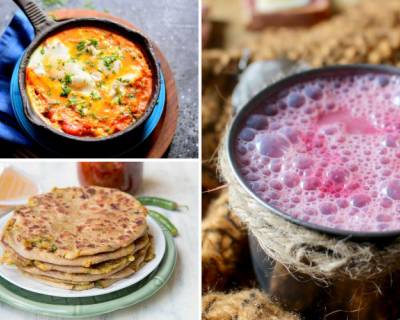 8 Delicious And Lip Smacking Combinations For Your Weekend Breakfast
After a week of hectic schedule and all the chaos, weekends are to relax! And what can be better than cooking some delicious breakfast on a Saturday or Sunday morning and have a relaxed morning with your family. Monday to Friday, we struggle with what to make which is easy and fast, but the weekend is the time to unwind and take the time to make something you really want.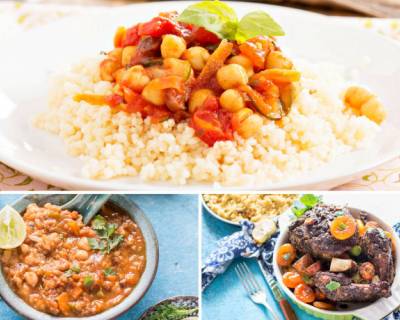 15 Lip Smacking Moroccan Recipes For Your Weekend Brunch
Weekends are perfect to experiment with our cooking! With the usual food throughout the weekday, we end up craving for something delicious to eat during the weekends. To satisfy our cravings, we are always searching for something new to cook for our Brunch parties with friends and family. Well, you can try a new cuisine this time which is easy, tasty and suits the Indian taste. How about cooking a Moroccan brunch this weekend? Sounds interesting right!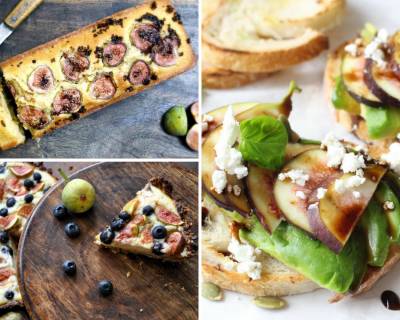 16 Ways To Include Healthy And Tasty Figs In Your Diet
Packed with fibre, minerals and vitamins, figs are a fruit of the Mulberry family and have a uniquely sweet taste to them, with a chewy texture and slightly crunchy seeds within. Though fresh figs taste delicious as it is, but they are dried for longevity. Either way their distinct taste makes them stand apart in any dish they are added to.