Sun is blazing hot in many parts of the country. While it is great to see all the trees beaming with wonderful flowers, it would be such a lovely idea to enjoy summers with something cool and light to eat. Kids and adults crave for frozen desserts in summer more than in any other season. Therefore we have lined up some delicious popsicles for you that you can make at home? These are easy to make and delightful to have.
Popsicles are also called freezer pops and they are usually made with juices, or aerated water with fresh fruits and flavours. Popsicle moulds are used to make these frozen ice on a stick/freezie which acts as its handle while eating.
Tips to make Popsicles
Blend fresh fruits to make homemade fresh juice, strain (optionally) and use them to do the popsicles, so that you can be sure of using fresh ingredients and free of preservatives.
Use seasonal fruits so that you will make these popsicles more healthy and apt.
Run the Popsicle moulds under tap water for a few seconds before popping the popsicles out so that the frozen bars come out easily.
If you are using two different juices to make freezer pops, you can create a design by pouring the thicker juice to fill half of the mould, freezing for an hour or two and then pouring the other juice and refrigerating the moulds to freeze completely.
Feel free to blend fruits to create unique flavours while making these popsicles.
If you use cut fruit slices or whole berries in making the popsicles, make sure you have a clearer juice (strained of pulp if using fruit juice) or soda, lemonade and the likely to use as base. This adds to the appeal of popsicles.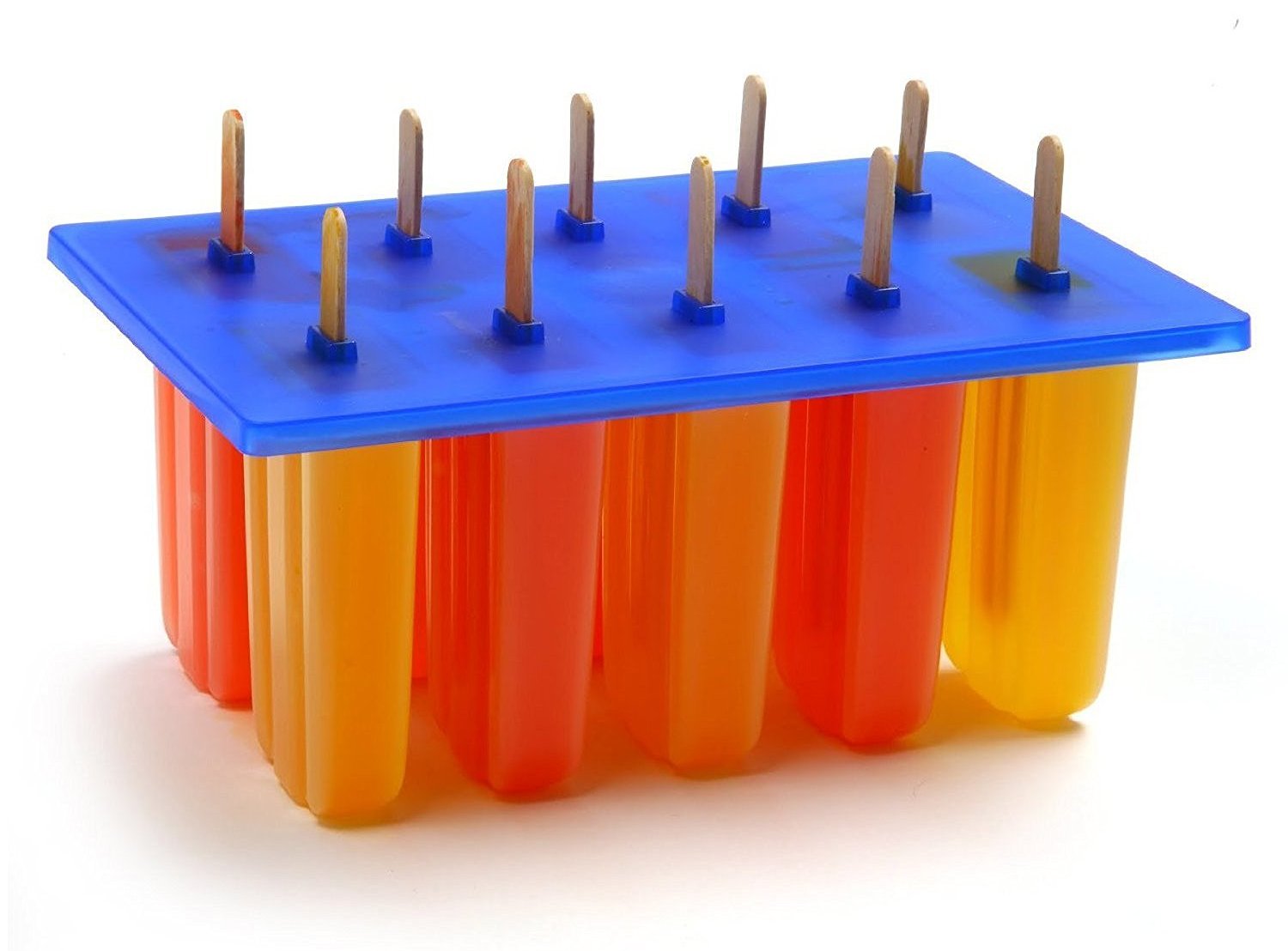 Recommended product to buy- Norpro Ice Pop maker
We have handpicked yummy Popsicle recipes that you can easily make at home in no time. Serve these frozen ice sticks during afternoons or after the kids' playtime. You can even include them as a dessert in the pool side parties or your house parties.