Have a satvik meal for your breakfast today. Experience the delightful of eating dishes that are healthy and tasty as well. Sattvic food are basically dishes that are prepared which are purely natural, pure and essential for the body. Breakfast being the important meal of the day. It is the first dish that kick starts your day with a happy start. So it is very important to know what goes onto your plate before you start your meal.
We have created a Thalipeeth that is made from carrot and cucumber with no onion and garlic. Carrot and cucumber are equally good vegetables that are essential for to up the nutrients in our body. Thalipeeth is basically a flat bread which is very famous in the Maharashtrian cuisine. It is then paired with a nutty flavoured chutney made using walnuts and ginger. The flavour is very unique and delicious, it is rightly paired with the flat bread. Then the meal is completed with few cut vegetables and glass of freshly made mango lassi as it rightly the season for mangoes.
1.Andhra Style Sarva Pindi/Gine Pindi Recipe (Rice Flour and Chana Dal Flatbread Recipe)
A delicacy of Telangana which is one of the cuisine of Andhra Pradesh. The dish is similar to the "Akki Rotti" made in Karnataka but the only difference it has few spices added and Channa dal mixed.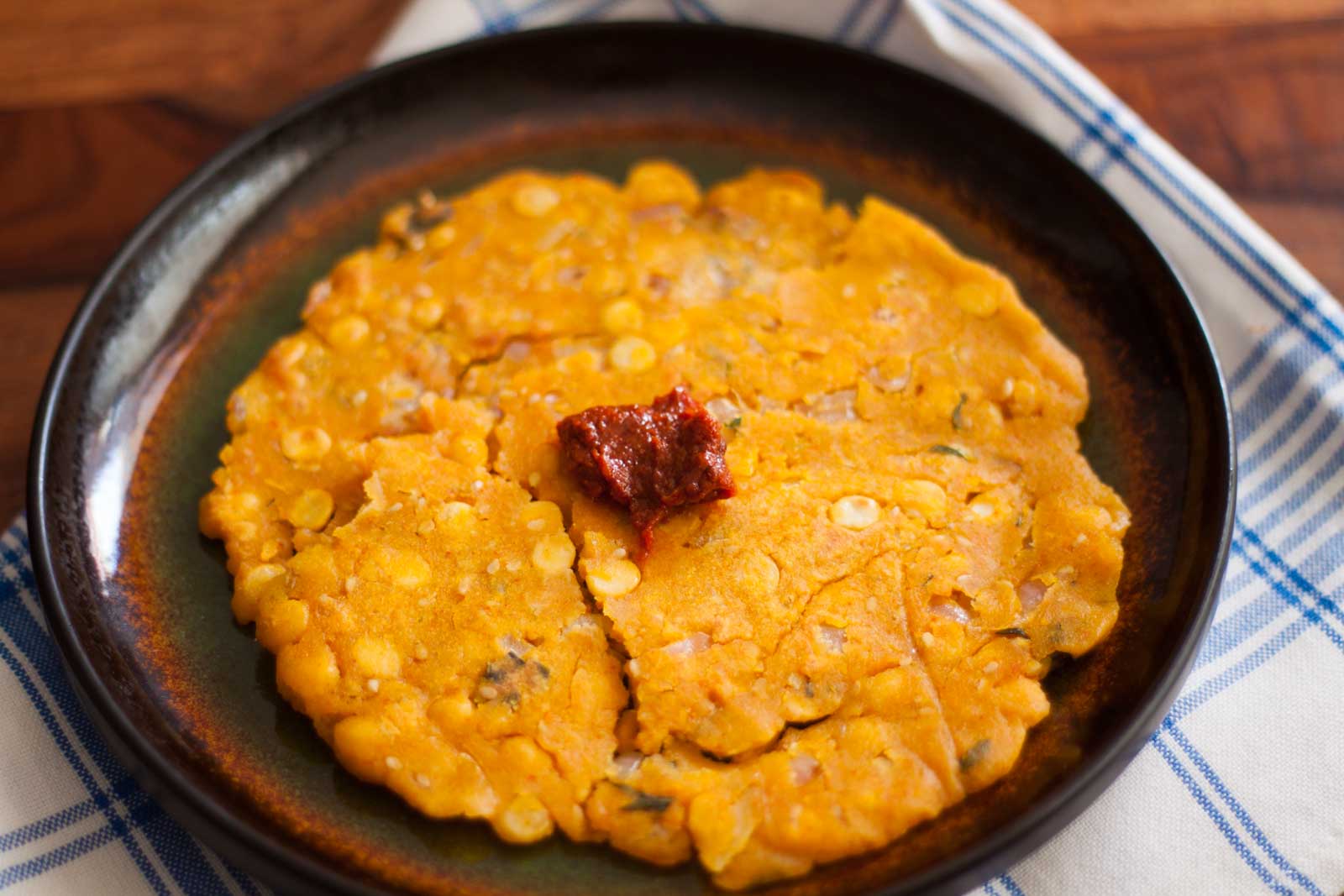 2.Andhra Style Bobbarlu Vada/ Alsanda Vada Recipe (Spicy Lobia Vada Recipe)
A healthy vada made with black eyed beans, chopped onions, green chillies, curry leaves and spiced with Indian masala like red chilli powder and turmeric powder.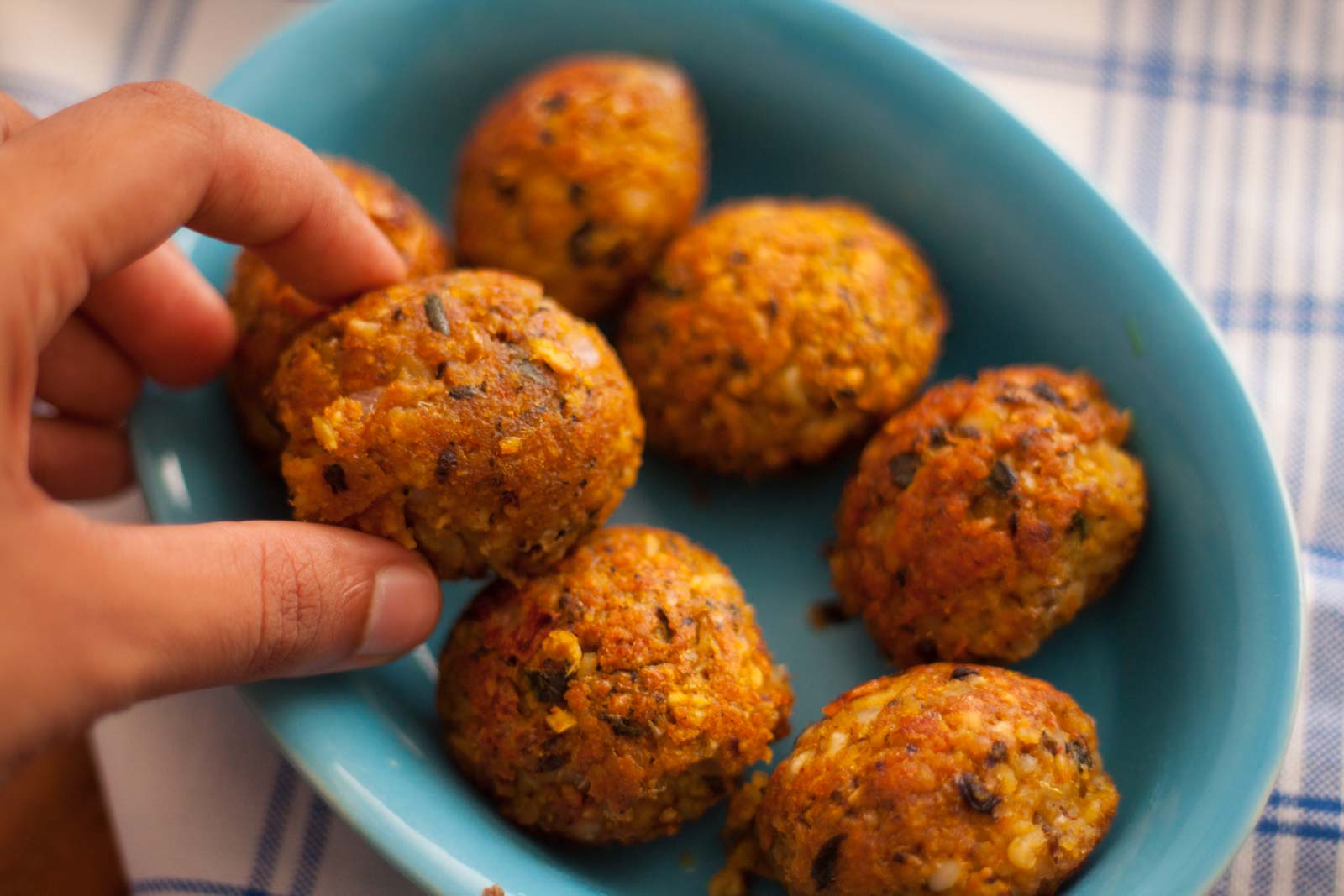 3.Andhra Style Mamidikaya Pesarappu Pachadi Recipe (Raw Mango and Moong Dal Chutney)
A specialty in Andhra cuisine. Pachadi in Andhra cuisine are mainly chutney that is ground with a dal or any vegetable. It is a delicacy to most of the localities in Andhra and they love eating the pachadi with a steamed rice and a dollop of ghee.