It is is often a dilemma to create a perfect breakfast in the morning when there is a lot happening on your plate. The best way to enjoy your breakfast is to create a dish that will give warmth and happiness. Breakfast being the most important meal of the day is very essential to have right things on your plate. It is the first dish that helps to begin your day with a happy start. At Archana's Kitchen we have helped to create a breakfast plate that has the authentic flavours from Andhra.
In the breakfast plate we have created Sarva Pindi/Gine Pindi Recipe. The flatbread is famous in Andhra, it is made with rice flour and whole chana dal which is mixed along with the dough and flattened using hands. The flatbread is cooked a flat skillet until it crisp up. The flatbread is serve along with Mamidikaya Pesarappu Pachadi which is again an Andhra delicacy. The chutney is a great combination of raw mango and moong dal lentil. To add some crunch to the meal we have added a vada made from black eyed beans which is called as Bobbarlu Vada.
The Meal Consist of :
1. Andhra Style Sarva Pindi/Gine Pindi Recipe (Rice Flour and Chana Dal Flatbread Recipe)
A delicacy of Telangana which is one of the cuisine of Andhra Pradesh. The dish is similar to the "Akki Rotti" made in Karnataka but the only difference it has few spices added and Channa dal mixed. Traditionally the flatbread is made on a Kadai and patted flat so that once it is cooked it shapes up like a bowl. But we have used a flat griddle to make the rotti. By using different vessel also will make a difference to the taste and texture of the rotti.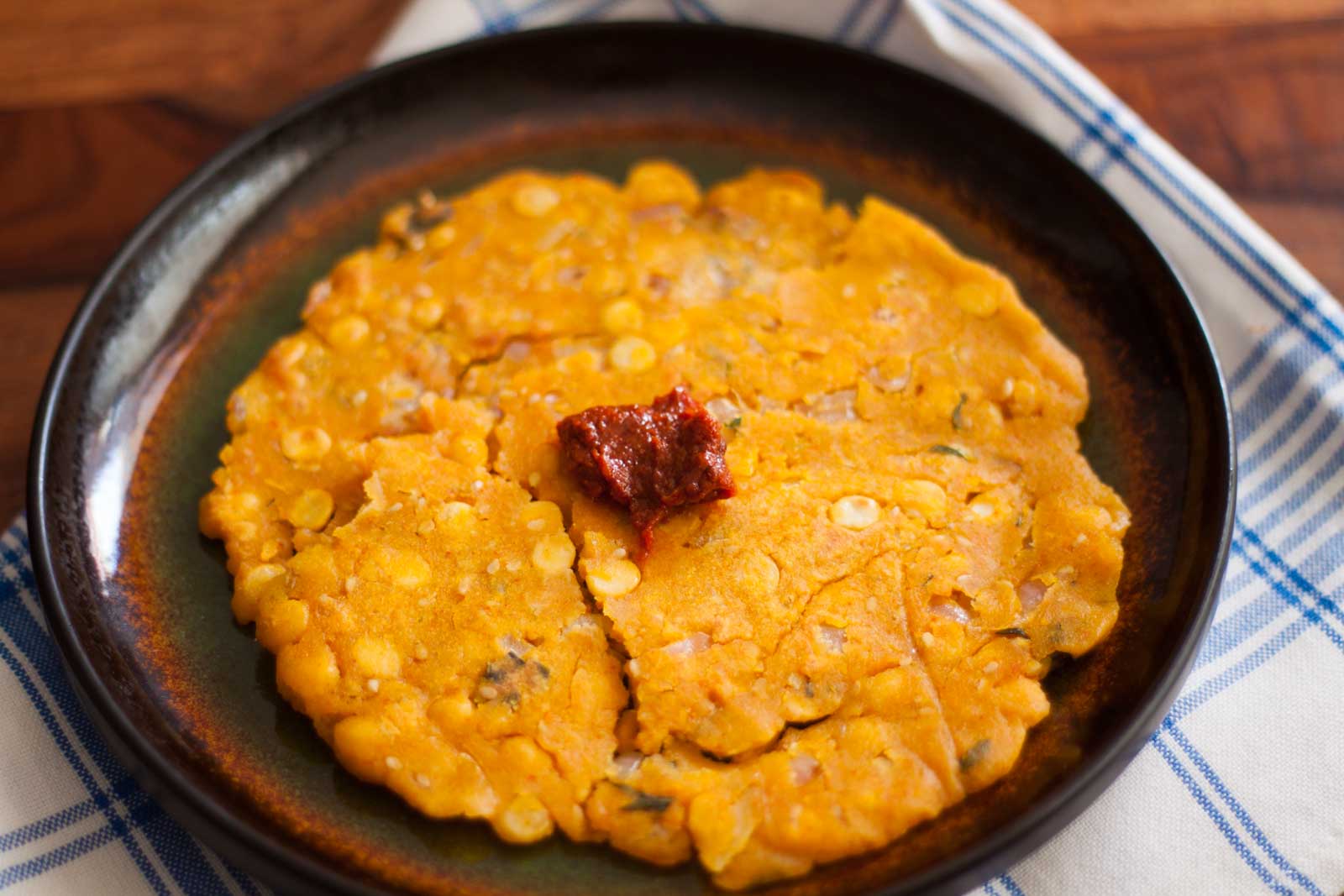 3. Andhra Style Bobbarlu Vada/ Alasanda Vada Recipe (Spicy Lobia Vada Recipe)
A healthy vada made with black eyed beans, chopped onions, green chillies, curry leaves and spiced with Indian masala like red chilli powder and turmeric powder. The vada is popular in Andhra Pradesh and is eaten along with a ground Pachadi (Chutney).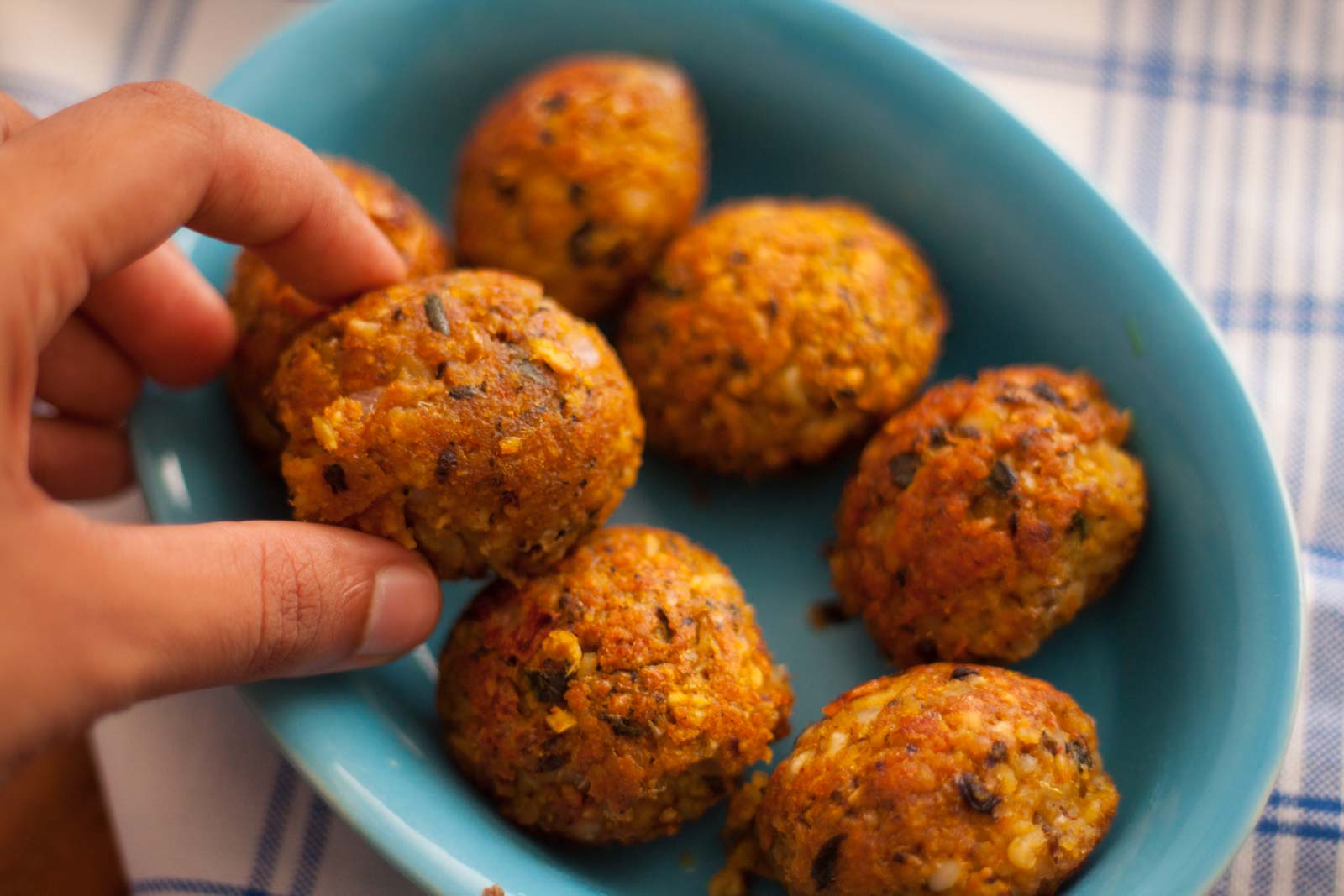 4. Andhra Style Mamidikaya Pesarappu Pachadi Recipe (Raw Mango and Moong Dal Chutney)

A specialty in Andhra cuisine. Pachadi in Andhra cuisine are mainly chutney that is ground with a dal or any vegetable. It is a delicacy to most of the localities in Andhra and they love eating the pachadi with a steamed rice and a dollop of ghee.