Eating healthy every day and providing the necessary nutrients to our body is very important. Therefore, we should include vegetables and dals in our plate which provides the required nutrition to our body.
Here, we have come up with Wholesome Portion Control Meal plate again that will help you decide your everyday food without any hassle. In Today's Meal plate we have Rajma Masala, Palak Kadhi,Singhare ki Sabzi, Mooli thepla & Curd.
In today's meal plate we have added dishes that have no onion and no garlic option. The first dish is a simple Rajma curry that is everyone's favourite. It is most commonly made at every North Indian households. Rajma is rich in protein and very good for curing Diabetics. It will help in boosting your energy level and also increases your memory power.
Then we have a comforting healthy Spinach kadhi that acts as a coolant for summer season. A smart option to add spinach into your kadhi that not only provides flavour but also very nutrition. Spinach is rich in Iron and aids in improving the muscles.
We have also added a simple sabzi made from water chestnuts, most popularly called as Singhara which is often used during fasting season. Waterchest are very nutritious to our body and is also a diabetic friendly. The sabzi and kadhi is eaten along with a spicy Mooli thepla to add more character to your meal plate.
The accompaniments are fresh Indian carrot and cucumber salad and a plain cup of curd. Most essential to be included in the meal.
Tips For Portion Control: You can add just one Thepla and add more Salad and Sabzi instead to make this meal more nutritious and filling.
Below are the quantities we have used for a complete portion control meal. You can use these suggestions based on your dietary requirements. We have plated 2 Thepla and the below calories are calculated for 2 Thepla.
Total Calories:
Rajma Curry - 1/2 Katori
Singhare ki Sabzi - 1/2 katori
Spinach Kadhi - 1/2 katori
Mooli Thepla - 2 pieces
Salad - 1 Katori
Curd - 1 Katori
Read the Guidelines for Healthy Eating Using Portion Control to incorporate healthy eating habits into your everyday lifestyle.
1. Punjabi Rajma Masala Recipe (Rajma Chawal) Spiced Red Kidney Beans Curry
North Indian Red Kidney Beans Curry is a very famous recipe from the North India. Rajma Masala popularly known as Rajma Chawal is considered as a comfort food in a Punjabi home. In this recipe you can omit the onions to keep it ayurvedic.
If you are looking for more Rajma recipes here are some :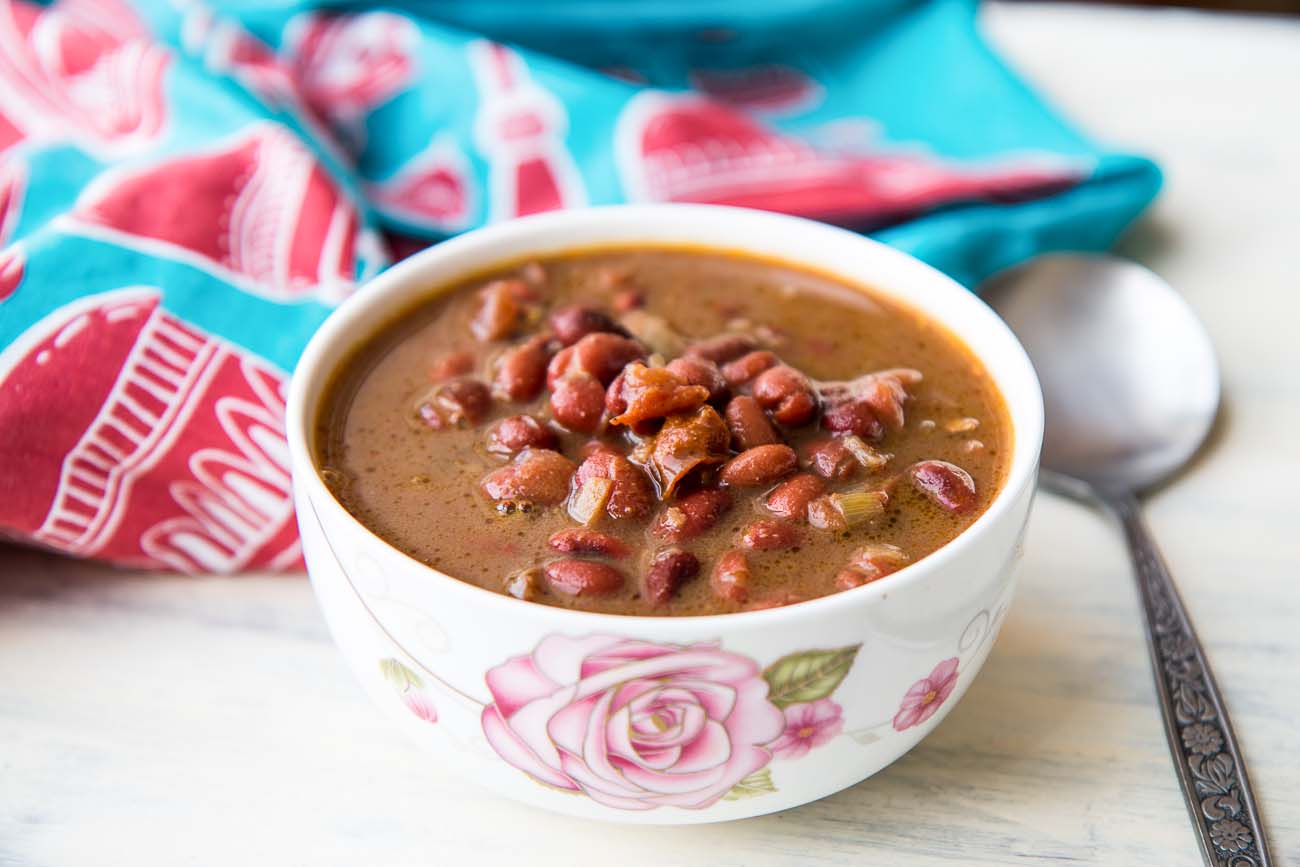 2. Palak Kadhi Recipe (Spinach Yogurt Curry)
A comforting curry made with fresh spinach leaves that is cooked first to remove the rawness and then pureed, it is then boiled along with a yogurt and curd based gravy. A usual tadka of hind, mustard seeds, jeera and dry red chilli is poured over the kadhi and served hot.
If you are looking for more Kadhi Recipes here are some :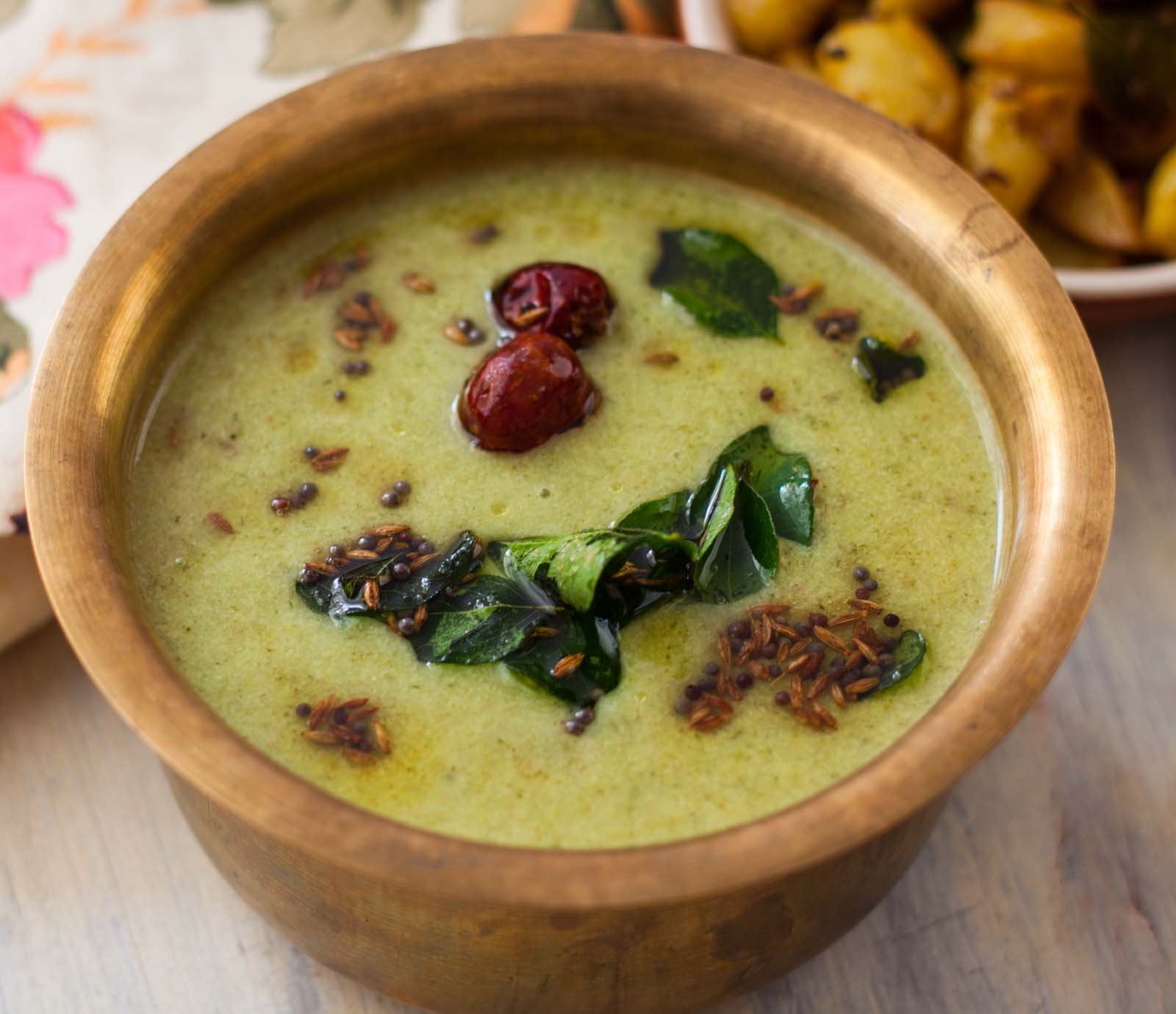 3. Kali Mirchi Singhare ki Subzi Recipe
A simple stir fry of water chestnuts that is tossed with pepper powder, turmeric and hing. Curry leaves and mustard seeds will add in the extra flavor to the dish and elevates the flavor. These are mainly used during the fasting season as it contains good amount of nutrients that help you during those season.
If you are looking for more Subzi recipes here are some :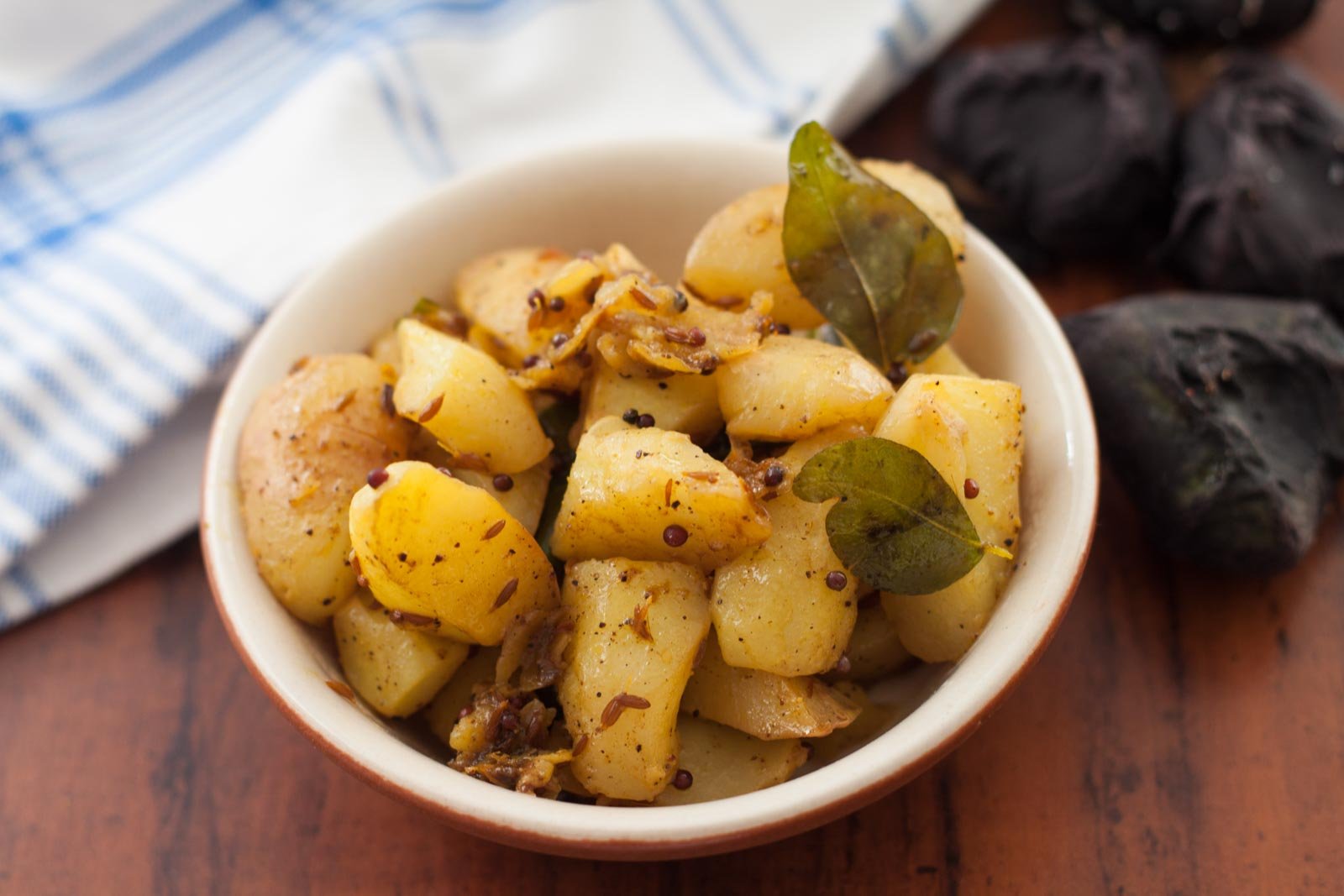 4. Mooli Paratha (Thepla) (Indian Flat Bread with Radish)

An easy and quick flatbread that is delicious to be had along with your everyday subzi. Grated Mooli (radish) is mixed with Indian spice powders & is added into the atta. The dough is then rolled thin to form a round shaped bread which is cooked on tawa on either side.
If you are looking for more Thepla recipes here are some :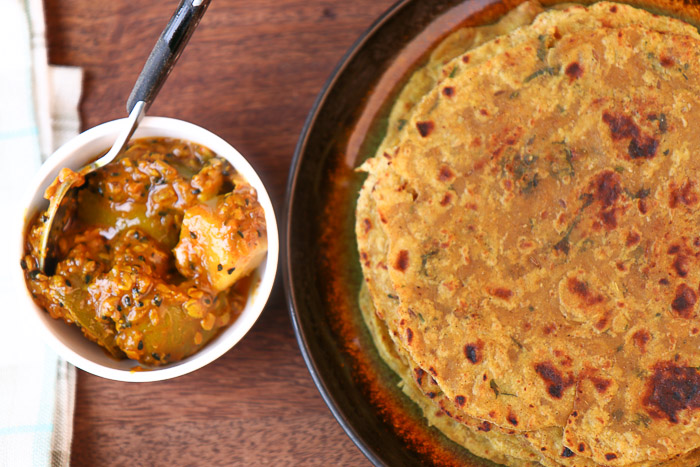 A refreshing salad that is rightly paired with the meal which has all the essential vegetables needed to give you enough Vitamins into your diet. You are also free to try out different salads like :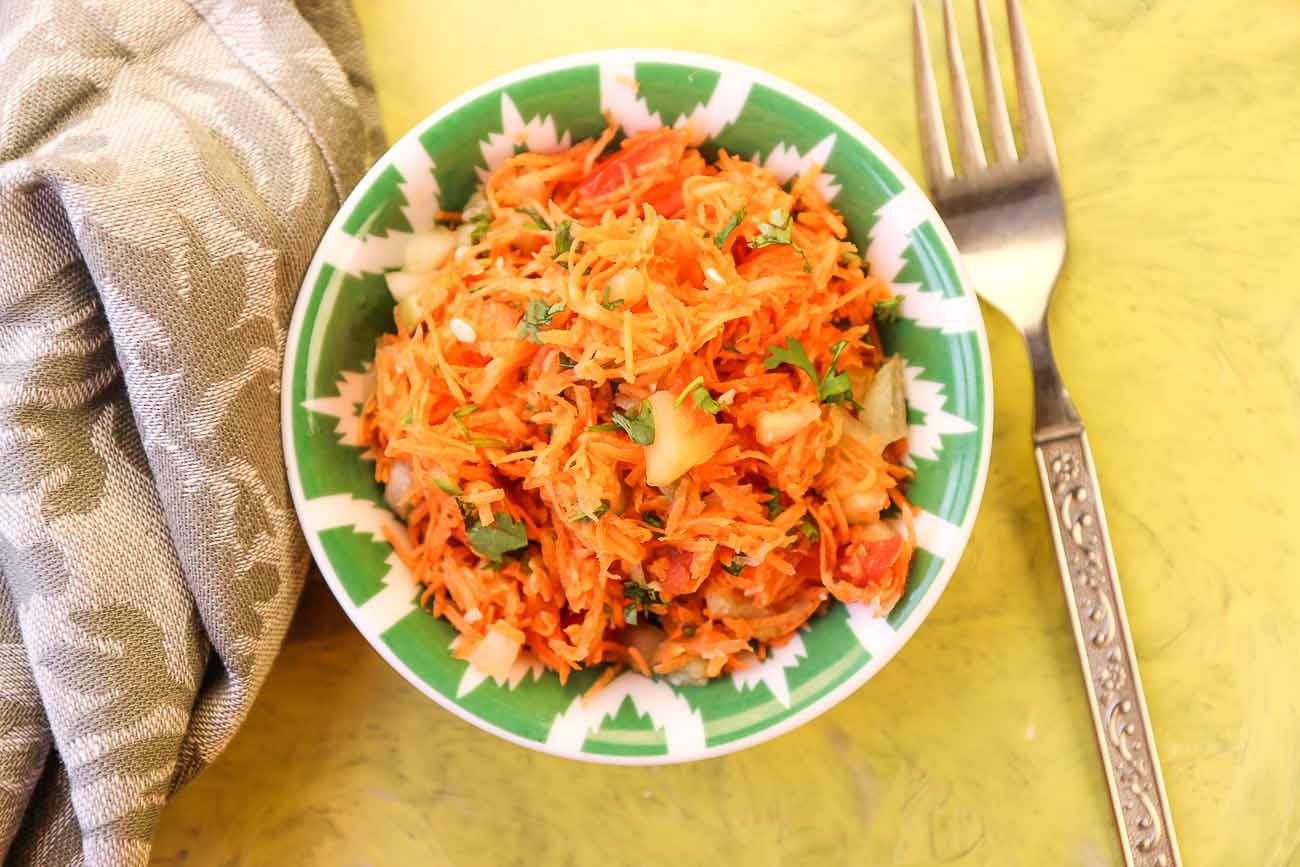 We have included curd in your daily diet, as it has many benefits such as :
It is rich in Vitamins and Calcium
Really good for digestion
Cools your body down