Here's a delicious Portion Control meal inspired from the region of Punjab - Chole Pindi, Aloo Methi Sabzi, Tomato Onion Cucumber Raita, Carrot & Radish Salad along with soft and fluffy phulkas.
Chole Pindi made with black chickpeas also known as Kala chana - its a good source of dietary fibre, iron, calcium and folate. One cup of kala chana pindi will keep you full and keeps your energy levels up a long time. Raw foods like salads are great source of fibre that aid is digestion and also helps keep your stomach feeling full for a long time.
Here is an article, where we share the guidelines for eating healthy - Guidelines for Healthy Eating Using Portion Control
1. Chole Pindi Recipe (Spicy Chickpea Curry)
Chole Pindi is a traditional Punjabi dish in which kala chana is cooked in a spicy and tangy masala. You can also use white chana or kabuli chana for the recipe. Chole Pindi is best served with warm and served with hot phulkas or parathas.
Tip : Do not forget to soak the Kala Chana in water overnight or at least for 5 hours.
If you like this recipe, here are a few more chole/chana recipes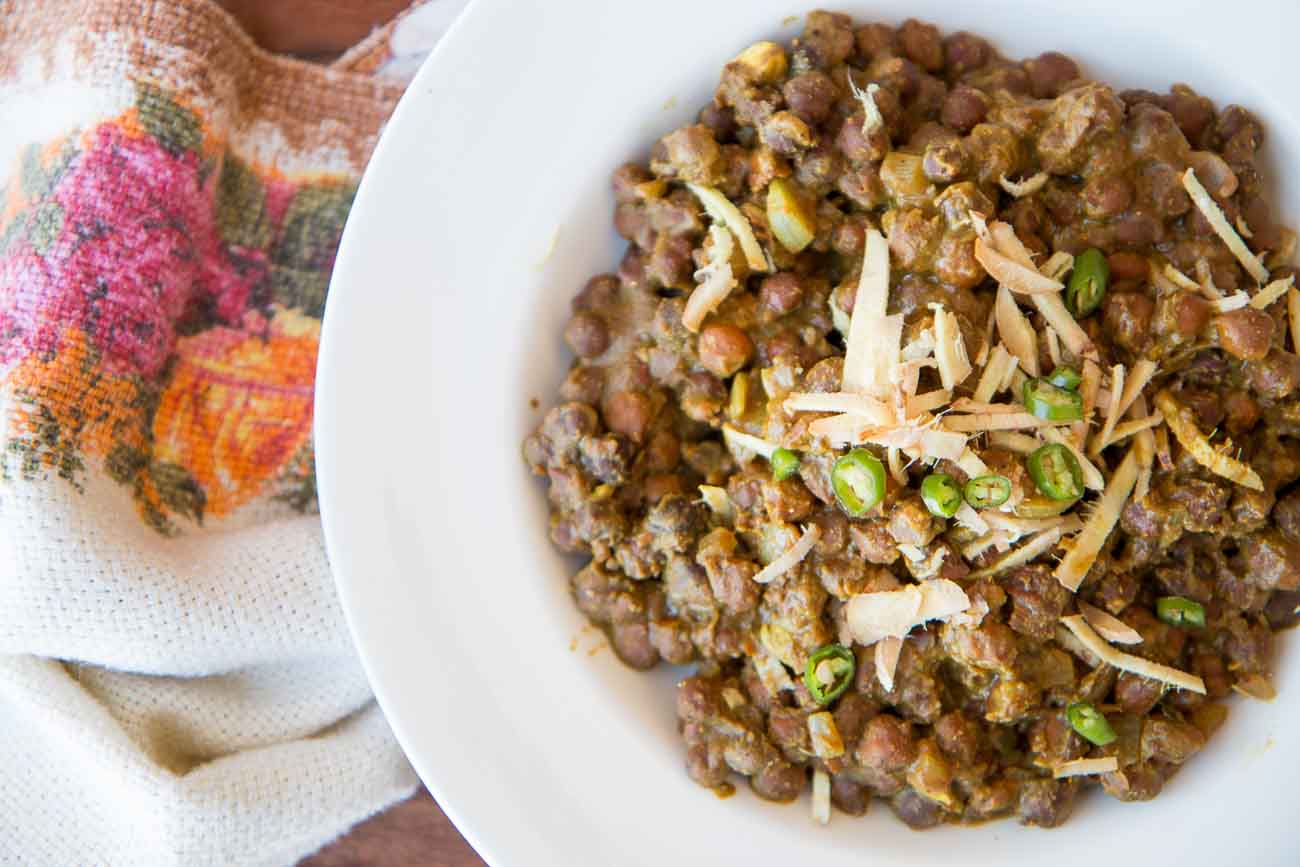 Loved by everyone, aloo or potato is available in all seasons and is a perfect vegetable that plays well along with any other ingredient. To make this a healthy form of aloo sabzi we have added methi leaves which is available in plenty during the winter months. So go ahead, do prepare the stir fry as an side dish for your phulkas.
If you like this recipe, here are a few more Aloo Recipes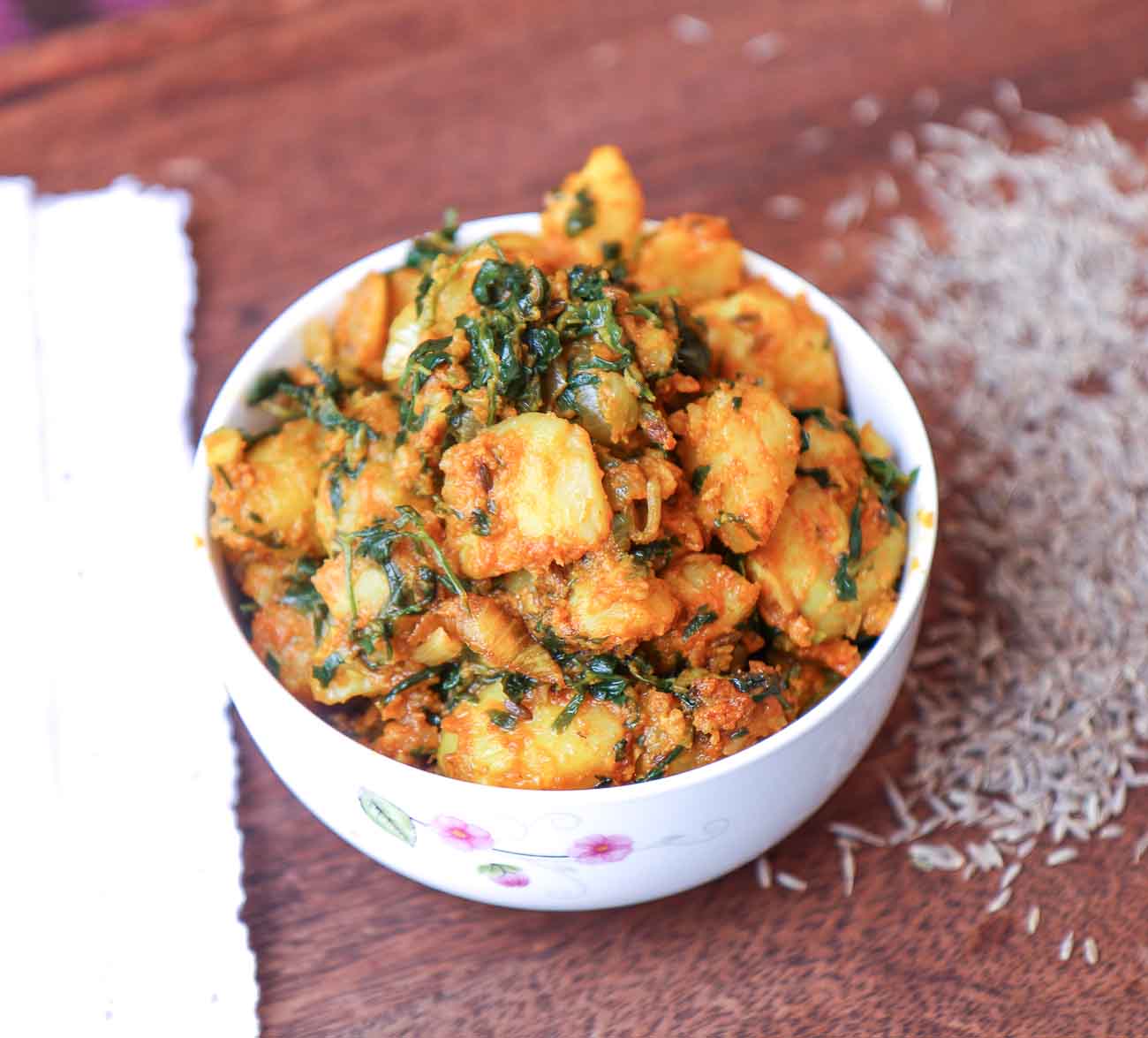 3. Tomato Onion Cucumber Raita Recipe
A raita is consumed along in a meal to provide palate cleansing especially when there are spicy dishes that are being served. Since we have a spicy chole pindi that is being served on this meal plate, we have added a simple raita prepared with finely chopped tomato, onion and cucumber and curd that is whipped until smooth and creamy.
Tip: Always add salt to your raita just before serving. Salt added to any dish tends to leave water.
If you like this recipe, here are a few more Raita Recipes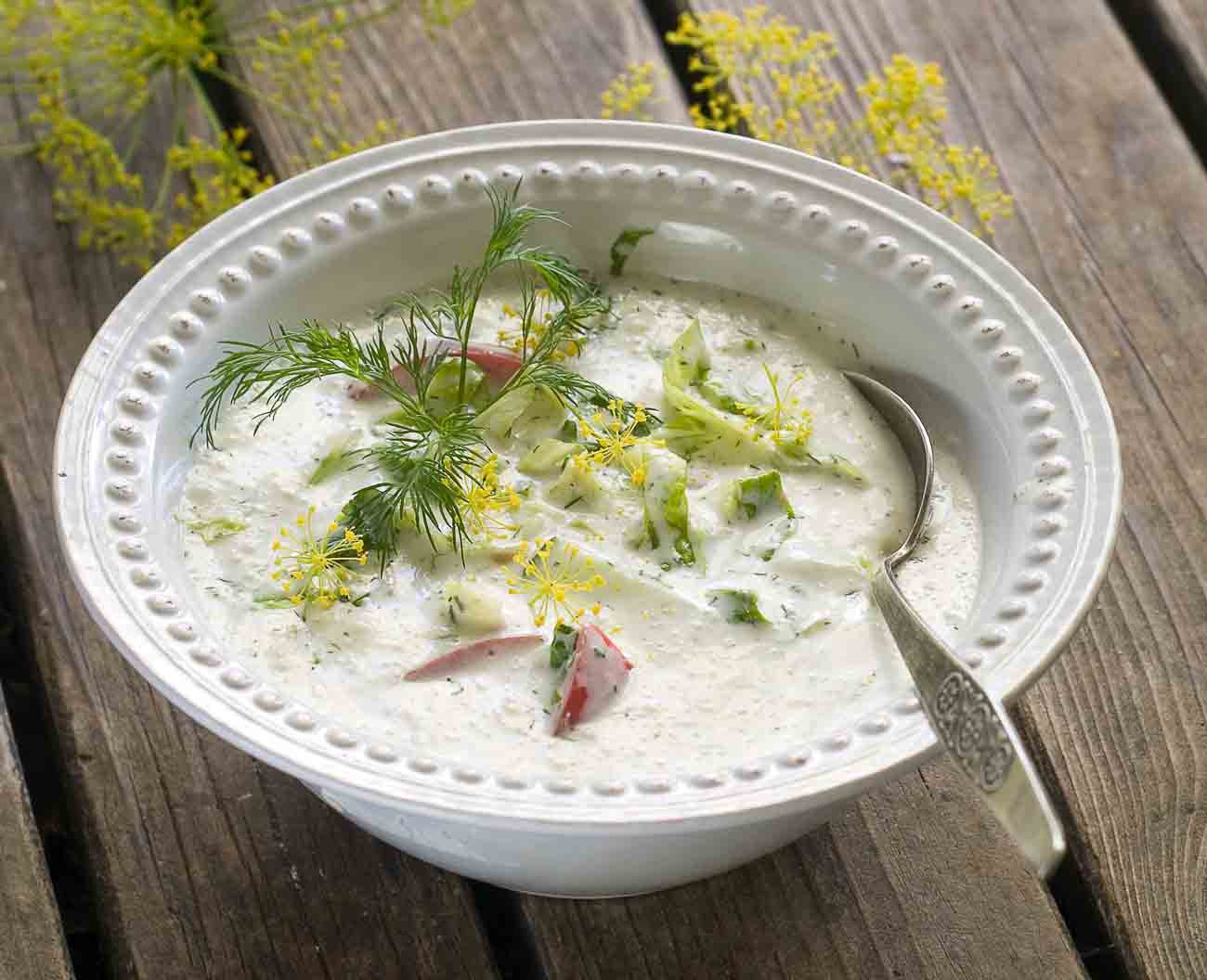 A hand kneaded wheat based bread prepared by cooking on direct flame that enables it to puff into a balloon, makes it a light bread for your meals.
Tip: The softness to a phulka bread is in the amount of time the dough in kneaded and left to rest. The more amount of time you knead, softer the dough gets and so does the phulka. Make sure to roll out the dough in even thickness as this will help the phulka to puff up evenly.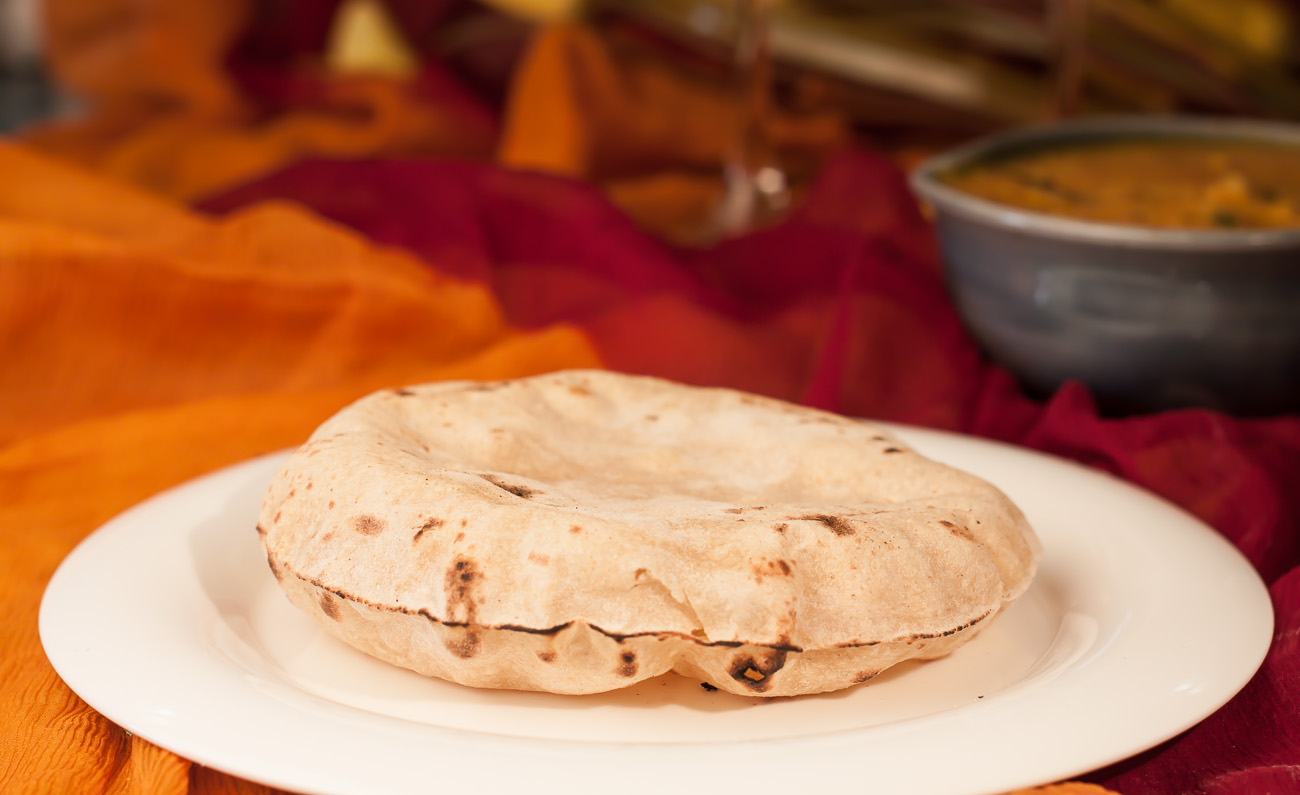 A delicious salad of grated carrots, radish, roasted peanuts with a lemon seasoning on top makes a great accompaniment to any meal. You can either use white radish or red radish - more colours translates to more the nutrition on your plate.
If you like this recipe of Carrot, Radish & Peanut Salad with Lemon, here are a few more Indian salads you can make.