A meal plate with South Indian specialities, all typically consumed for breakfast will make for a perfect brunch or even dinner time when you want to keep it light. Dosa is almost everyone's favourite and with this recipe of Rava Dosa, there is no need for fermentation of batter. Every meal that we consume, we must strive to make it a wholesome meal. So this meal plate is easy to make and takes about than an hour to prepare your dishes and serve the dosas hot and crispy to make a lip smacking meal.
So in today's meal plate, we have an instant Rava Dosa recipe popular in all of South Indian The texture of crispy on the outside and soft on the inside with onions that add a subtle hint of sweetness. Every Dosa has to be teemed with chutney, so we've chosen a delicious peanut chutney. A Dosa meal plate is not complete without a sambar to go with it - Murungakkai Vendhya Keerai Sambar has a healthy mix of greens and vegetables which makes it a complete meal.
In today's meal plate:
Made with Rava or Semolina, all it takes is 15 minutes to mix and soak for all the ingredients to blend well. This Dosa batter does not even require pre planning and grinding. Making the batter with buttermilk gives is nice tangy taste, you can also add water if you are short on buttermilk.
If you are looking for more dosa recipes, here are some:
This chutney is a high protein one, with the goodness of peanuts, urad dal and channa dal. Roasting the dals bring out the flavour in them making this chutney not only healthy but delicious as well.
If you are looking for more Chutney recipes, here are some: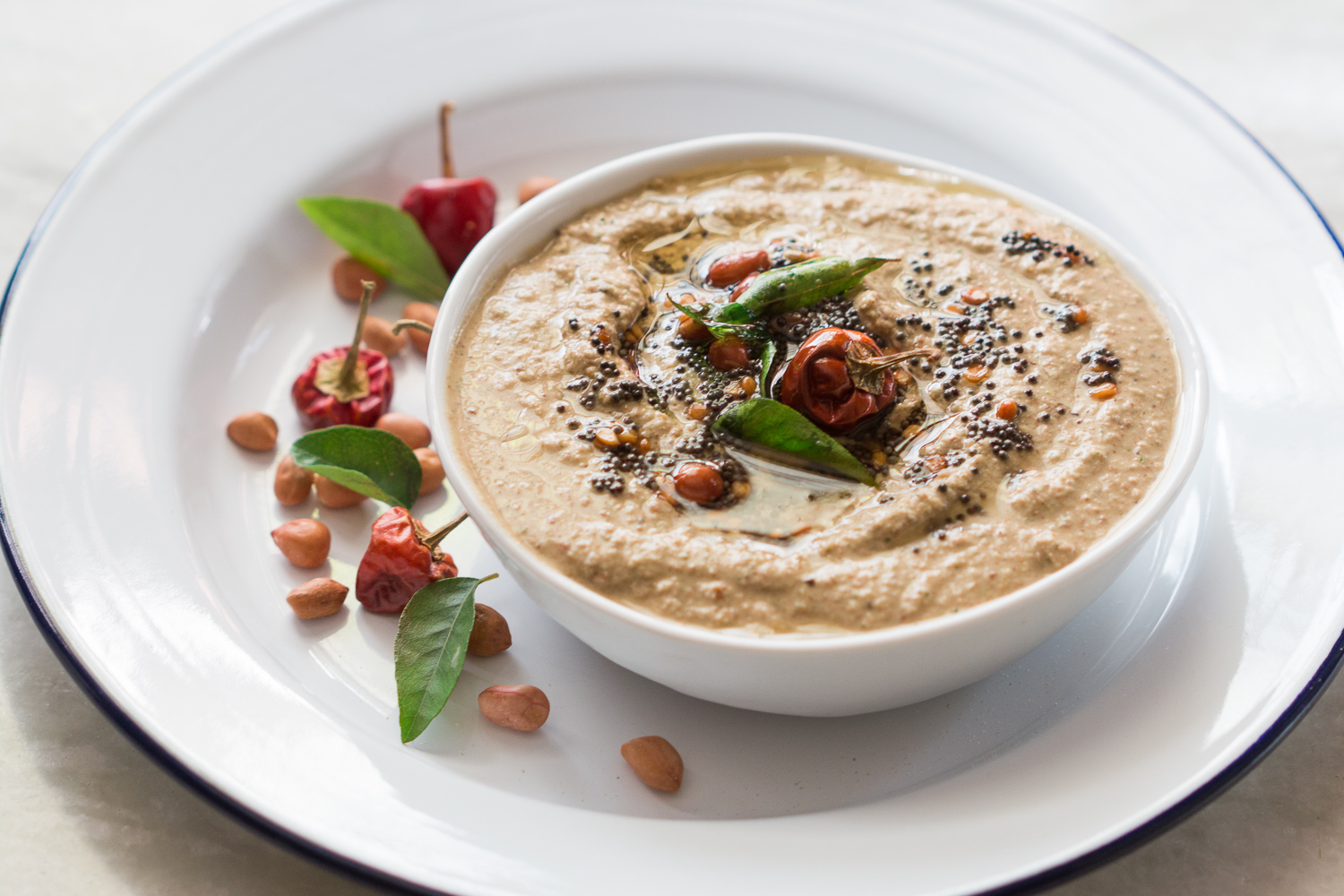 Drumstick and fenugreek greens are both known to purify the blood and lowering the cholesterol, toor to make this meal plate a delicious one. dal in the sambar makes this a protein filled dish, thereby making this Sambar a healthy option to make this meal plate a delicious one.
If you are looking for more sambar recipes, here are some: