Aval Dosa | Poha Dosa Recipe (Savory Flattened Rice Crepe)
A delicious gluten free breakfast dosa made with flattened rice (poha)

Jyothi Rajesh
On

Friday, 27 November 2015 00:31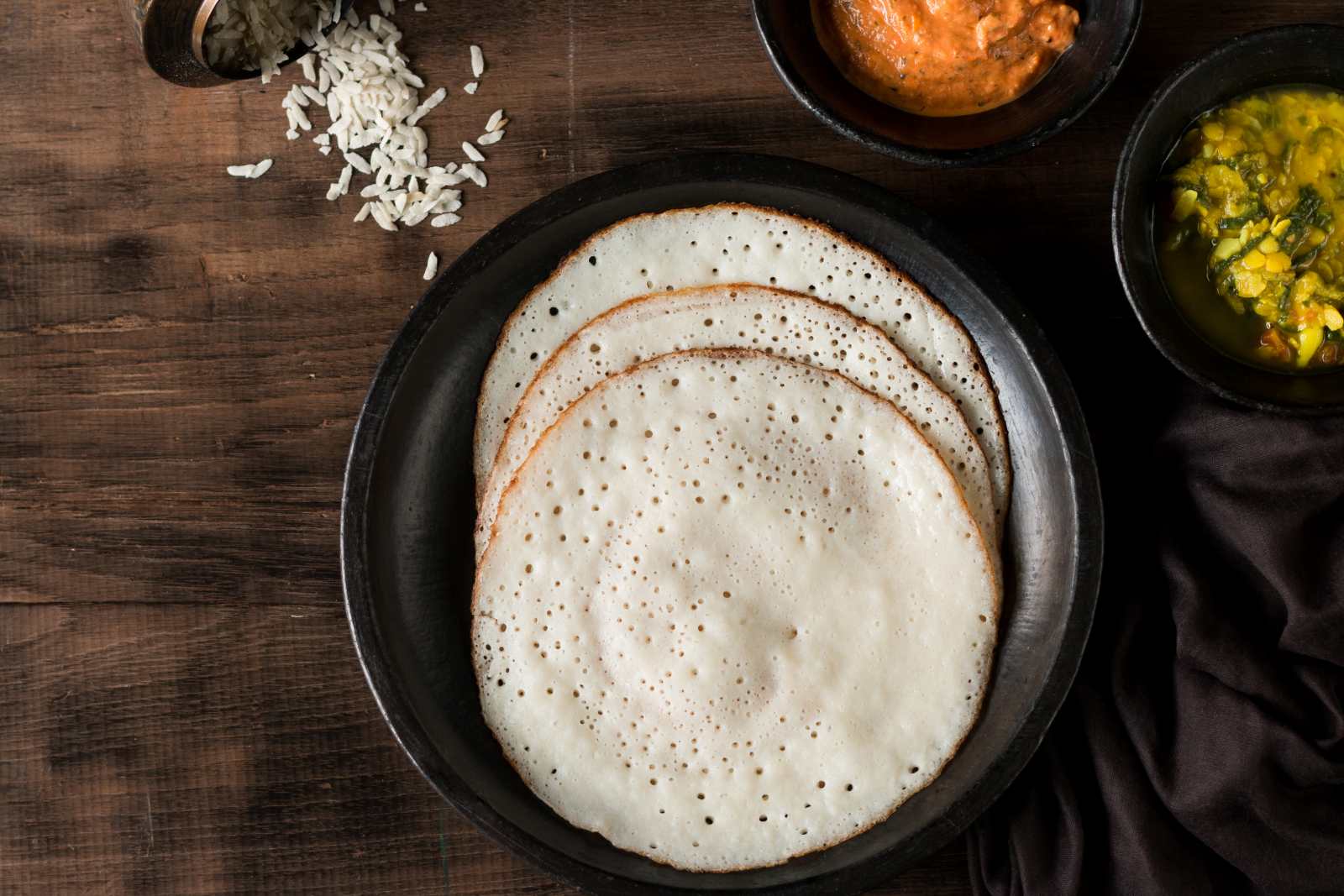 Dosas are one of the most popular South Indian breakfast. Dosas are usually made of fermented rice and lentil batter and a few varieties of Dosa can be prepared instantly. The Aval/ Poha Dosa Recipe is perfect for busy weekday breakfast or dinner option that is made from flattened rice. You can make it plain or optionally spice it with onions, green chilies and coriander. Since they are soft making it in the form of a Uttapam gives this Aval Dosa its special texture.
Serve the Aval Dosa along with a Spicy Onion Tomato Chutney and Mixed Vegetable Sambar for a delicious for breakfast or a quick weeknight dinner.
If you like this recipe of Aval Dosa/Poha Dosa, here are other Dosa Recipes that you can try
Course:
South Indian Breakfast
Ingredients
1 cup

Rice

, raw
1/4 cup

White Urad Dal (Whole)

1 cup

Poha (Flattened rice)

3/4 cup

Curd (Dahi / Yogurt)

Salt

, to taste

Water

, as required

Cooking oil

, or ghee for cooking the dosa
How to make Aval Dosa | Poha Dosa Recipe (Savory Flattened Rice Crepe)
To begin making the Aval/Poha Dosa, rinse raw rice, urad dal in water separately.

Soak them in enough water for 4 hours. Soak poha in 3/4 cup of yogurt for about 45 minutes.

Once the rice and urad dal are soaked well, grind the rice adding little water and the soaked val/poha with curd to make a smooth and thick batter. Pour this batter into a large bowl.

Next grind the urad dal adding just enough water to make a smooth and thick batter. Pour this batter into the rice and poha mixture. Add 1-1/2 teaspoons of salt and stir well to combine.

Cover the bowl and allow the Aval Dosa batter to ferment in a warm place for about 6 to 8 hours or overnight.

Once fermented, give the batter a stir as use it to make dosas. Refrigerate for 3 to 4 days and use it within that time period.

To begin making the Aval Dosa, preheat a greased skillet over medium heat and pour a ladleful of batter in the center and spread it into either a thick pancake or into a thin crepe. If you make this dosa very thin, it could tear apart (as it is very soft)

Drizzle a teaspoon of oil around the sides and center of the dosa. Cover the skillet with a lid and steam cook the Aval Dosa for about 40 seconds to a minute.

Once you notice that it is getting cooked and lightly golden brown, you can start lifting the dosa off the pan and remove it carefully and serve. Proceed the same way to make the remaining dosas with the batter.

Serve the Aval Dosa along with a Spicy Onion Tomato Chutney for breakfast or a quick weeknight dinner.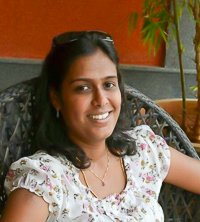 Jyothi Rajesh is an engineer by profession. Food and any thing related to food is her passion. She loves to cook, style and photograph food. She spends half of my week teaching Robotics to children and the rest of my week she get lost in cooking and photography. She cook for two reasons. First, cooking is, in all honesty, a way to show that she cares about people. It gives her great pleasure to make something that someone enjoys! Second, "I love the quest … the quest for great ingredient combinations, for unexpected flavors, for those "wow" recipes."