Onion Rava Dosa Recipe (Spiced Semolina Crepe)

Divya Shivaraman
On

Sunday, 29 November 2015 00:05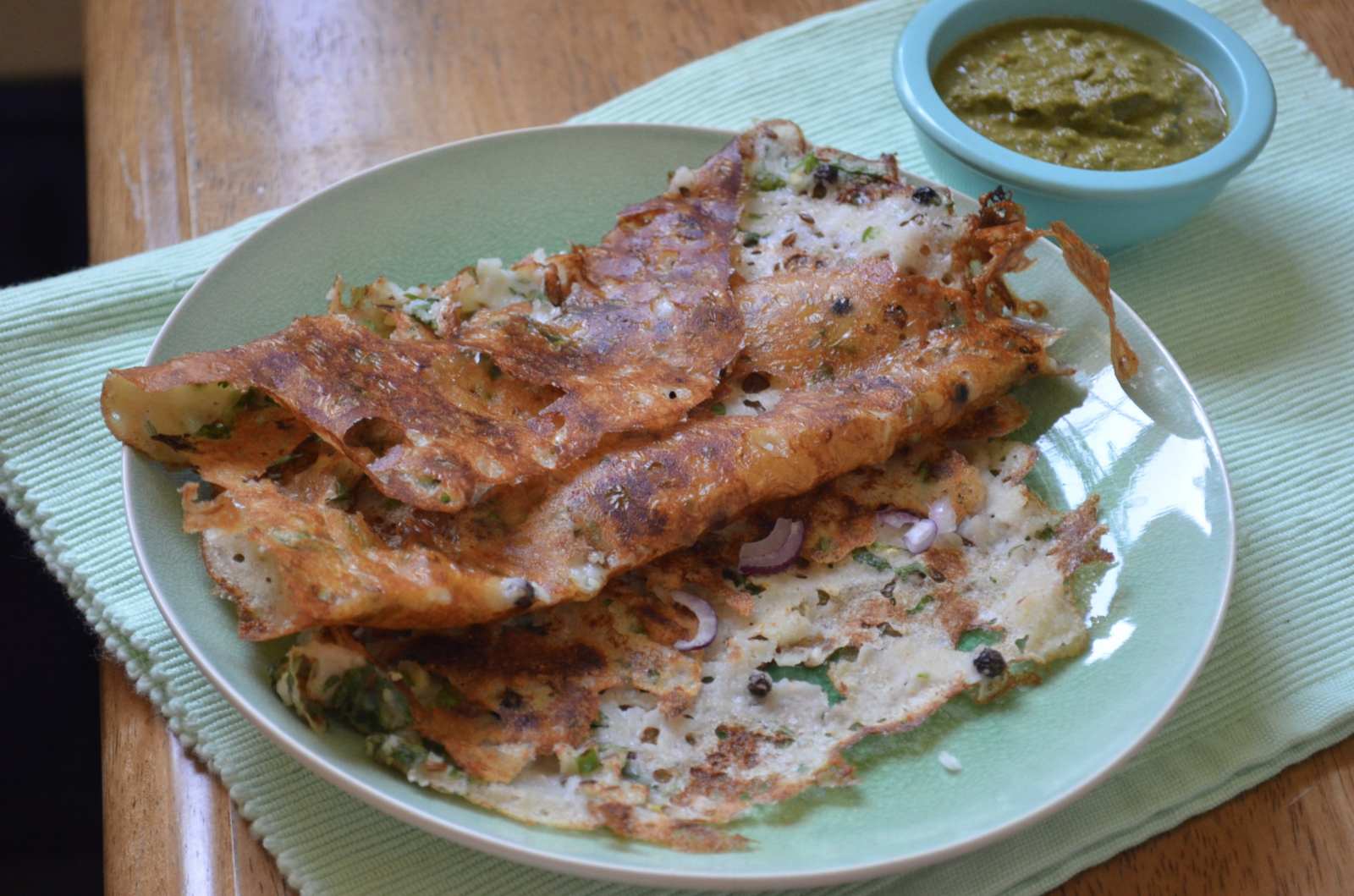 Onion Rava Dosa is a simple variation to the very famous rava dosa, as name says this recipe has onion inside. There is no grinding or fermentation required in this dosa so it is quick and easy to prepare at any time. The batter for this super crispy dosa is prepared by just mixing all the required ingredients just 10 to 15 minutes ahead of preparation. Serve the Onion Rava Dosa along with Coconut Chutney and Pumpkin Sambar
Course:
South Indian Breakfast
Ingredients
1/2 cup

Sooji (Semolina/ Rava)

, roasted
1/2 cup

Rice flour

, roasted
1/3 cup

All Purpose Flour (Maida)

2

Green Chillies

, finely chopped
1 cup

Shallots

, finely chopped
2 sprig

Coriander (Dhania) Leaves

, finely chopped
1 sprig

Curry leaves

, torn
2 cups

Buttermilk

1 tablespoon

Cooking oil

1 teaspoon

Cumin seeds (Jeera)

1 tablespoon

Fresh coconut

, grated

Salt

, to taste
How to make Onion Rava Dosa Recipe (Spiced Semolina Crepe)
To start making Onion Rava Dosa, in a tadka pan heat a teaspoon of oil. Add cumin seeds and let it sizzle. Switch off the heat and add grated coconut and roast for a few minutes in the existing heat.

In a medium bowl add rava, rice flour, all purpose flour, green chillies, peppercorns, chopped onions, torn curry leaves, coriander leaves, roasted cumin and coconut with required salt, stir well.

Add the buttermilk little by little and keep stirring until combined. The dosa batter should be watery.

Allow the rava dosa batter to rest for 15 minutes. It will thicken a bit in the process, if it does, add just a little more water to make it a runny dosa batter.

Preheat a non stick dosa tawa on medium heat. Sprinkle water on the taw and if it sizzles it's perfectly hot for making the onion rava dosa.

Now pour a ladleful of batter from the border to inside of the tawa, the batter will sizzle and spread itself automatically. The Rava Dosa is not spread like a traditional batter but is made to spread on its own. Hence it's crucial for the batter to be runny.

Drizzle some oil around the Onion Rava Dosa and allow the dosa to cook on medium heat until brown and crispy from the bottom. Rava dosa needs to be cooked on one side, so fold and serve once it's ready.

Serve the Onion Rava Dosa along with Coconut Chutney and Pumpkin Sambar for breakfast or for a quick weeknight dinner.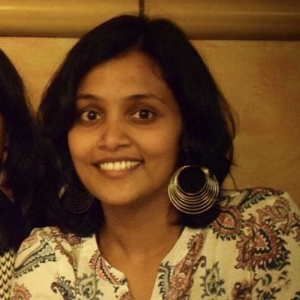 Born in Kerala and brought up in Chennai. Divya is big fan of street foods and die hard fan of Pani Poori. She loves cooking for her hubby and he never insists for anything specific, never complains, never troubles. "When you have a hubby like that, you will always want to treat him with good food :). " This was how her passion for cooking evolved and now she is an expert. Divya derives inspiration from her friends, fellow food bloggers and that has made her an avid blogger herself. She blogs at Dishing with Divya