We always want to create a delicious lunch box that can be packed and sent to kids. Sometimes we struggle on what to pack and what not to pack for them. This task can be reduced by following our simple lunch box plan that we have created in our in house. The dishes that we have chosen are simple and quick to be made in the morning hassle that will happen everyday. So therefore this will help in patiently plan and at the same time make your kids happy to eat their meals.
In today's Lunch box we have packed a simple stir fry of carrot and green beans with usual Indian Spice and tangy tomatoes. The subzi is accompanied by a tawa paratha and plain cup of curd. The lunch is kept simple and more nutritious, especially for children we need to keep this in mind as they are in their growing stages.
In the lunch Box we have :
1. Carrot Beans Sukhi Sabzi With Simple Masala
A quick and easy healthy sabzi that is made with simple masalas at home. Keeping the masalas simple, brings out the real taste of the vegetables. The addition of jaggery and amchur to the recipe also adds to the perfect flavor, giving it moistness to serve along with phulkas or even combine it with rice.
If you are looking for more Indian Subzi here are some :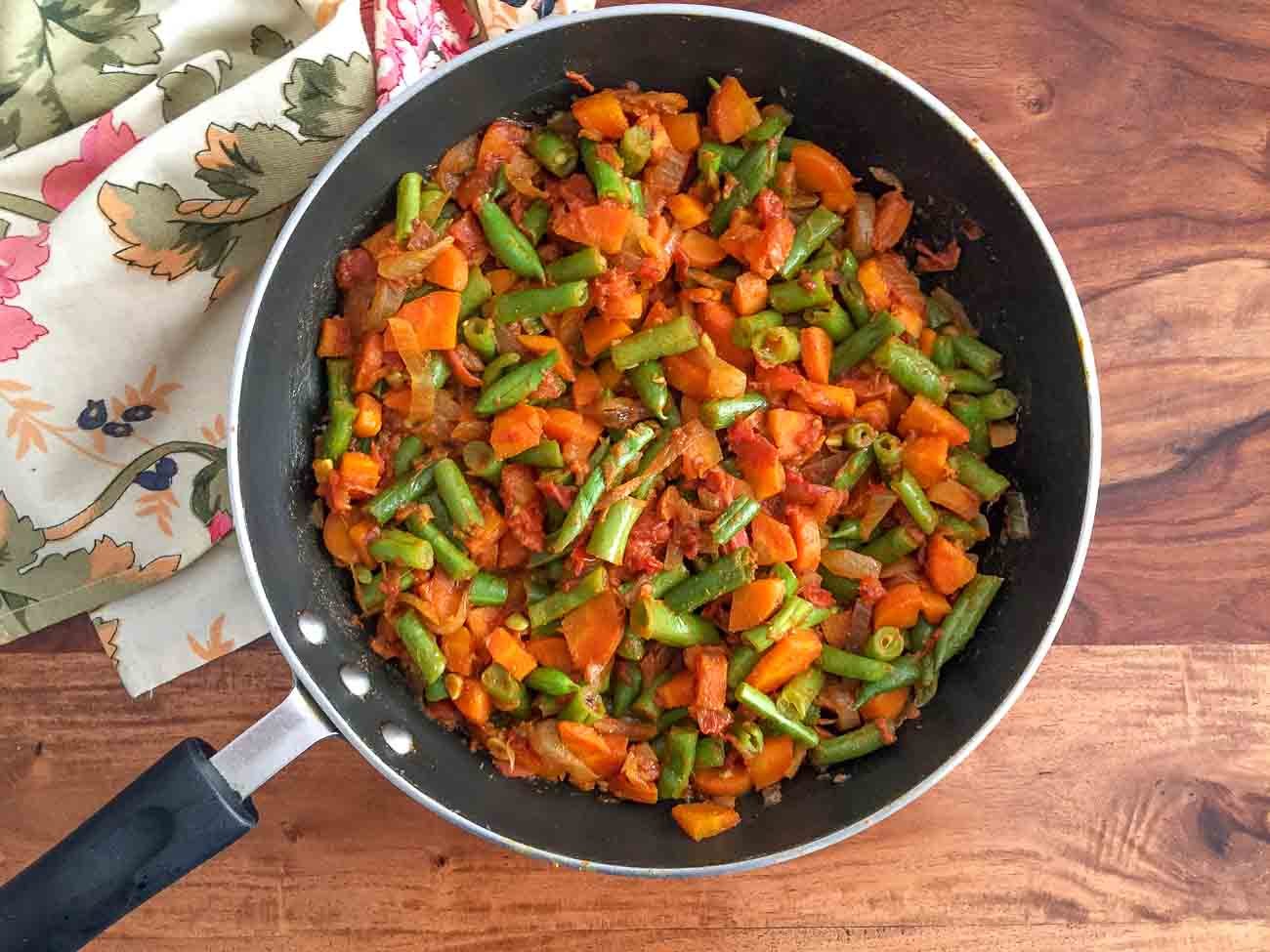 Tawa Paratha are crispier and flakier version of phulkas and are traditionally cooked in ghee on an iron skillet. Being relatively quick to make; the Parathas are a good substitute for Naans or Tandoori Rotis. The Parathas can be made circular, triangular or square in shape.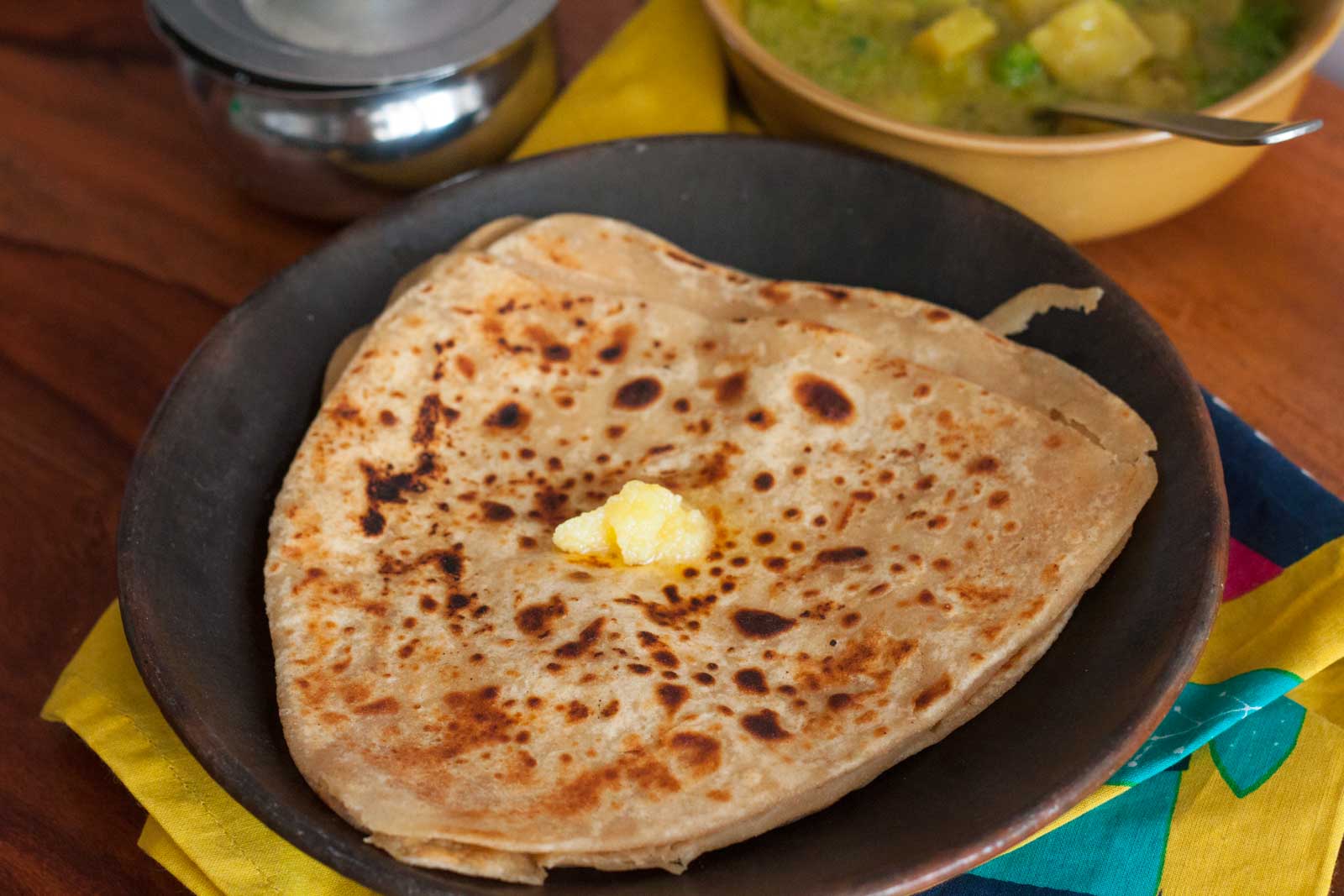 We have included curd in your daily diet, as it has many benefits such as
It improves digestion
Great source of Calcium
Good for your heart
Helps release stress
Helps you beat the scorching heat