Here's a delicious Portion Control Meal Plate which includes Karwar Style Mixed Vegetables, Tambdi Bhaji and Phulka.
Karwar Style Mixed Vegetables is filled with the goodness of vegetables which provides you the necessary nutrients required for the body. Along with it, we have Tambdi Bhaji, where Amaranth Leaves are used. They are rich in Iron and is very healthy to include in your everyday meals. We have added a Phulka with this meal, but you can also add Steamed White Rice or Brown Rice.
To make the meal more nutritious, you can add some delicious Raitas like Palak Raita, Raw Mango Raita, Tomato Onion Cucumber Raita or just a simple bowl of curd with this meal. When mangoes are in season, you can also add Aamras with this meal.
Karwar Style Mixed Vegetables Recipe is a delicious Konkani gravy which is made with the combination of mixed vegetables and toor dal. Coconut is added in this gravy to enhance the flavour of this dish.
If you like this recipe, you can also try other Karwar Recipes such as:
Tambdi Bhaji is a simple Amaranth leaves stir fry which is flavoured with garlic. It quick to make and is quite nutritious and the added garlic gives a unique flavour to the recipe.
You can also try other Amaranth Recipes such as: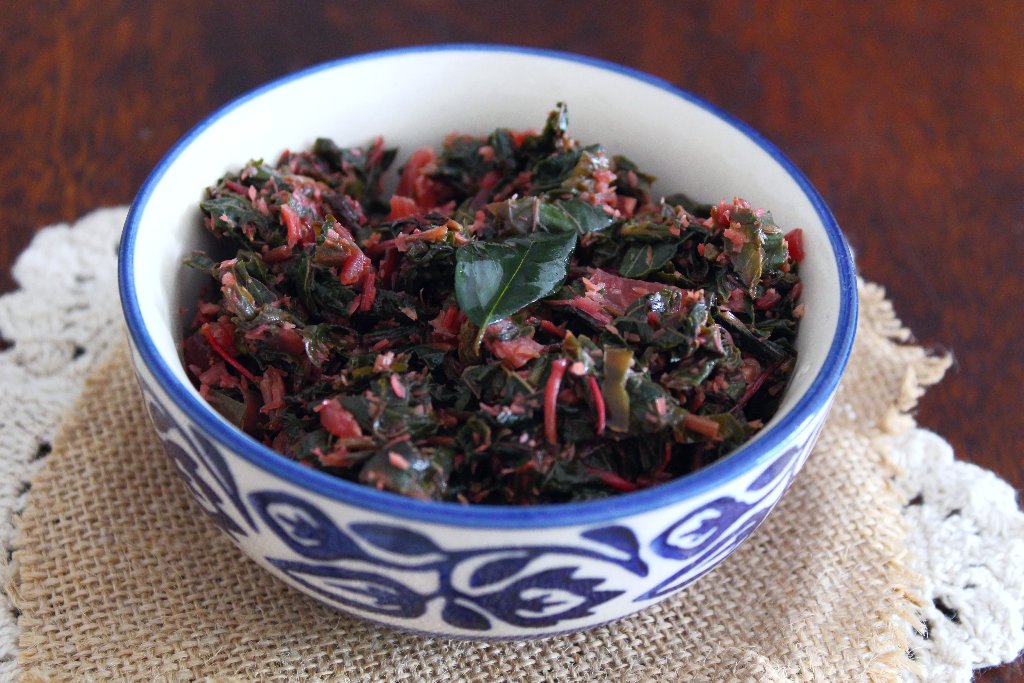 Phulkas also known as Roti or Chapati in some regions are a whole wheat soft and thin puffed flat bread. You can also make other options such as Ragi Wheat Phulka, Masala Jowar Methi Roti, Jowar Bajra Garlic Roti etc