Raw Mango Raita Recipe
Raw Mango Raita is a refreshing and tasty accompaniment made with mango and curd and tempered with mustard seeds, asafoetida and curry leaves. Do not miss out on making this raita when mangoes are in season.

Monika Manchanda
On

Friday, 31 July 2015 04:10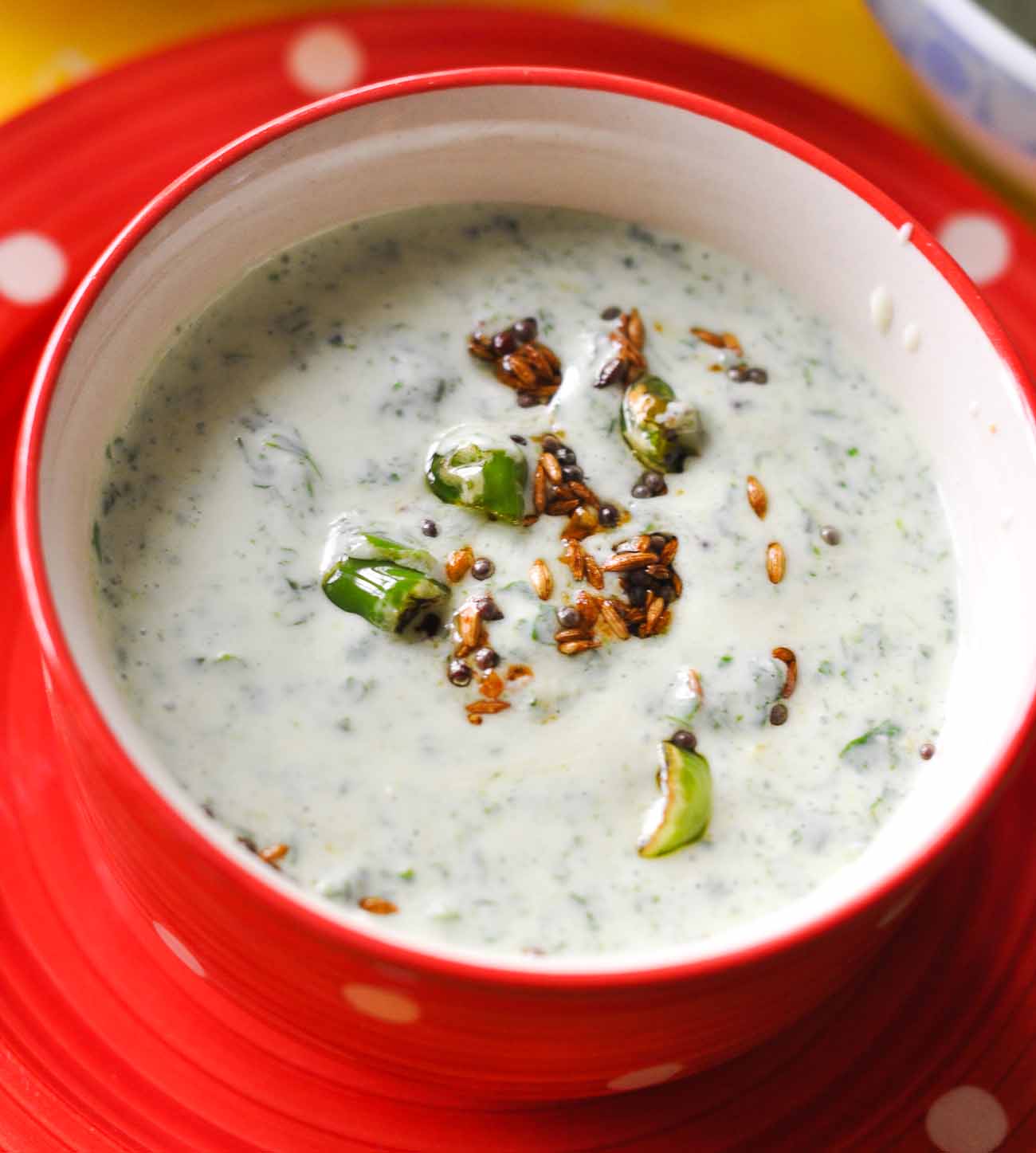 Raw Mango Raita Recipe is an excellent way to make the most of the last of the mangoes as this wonderful season has almost come to a close. This raita is refreshing, cool and tasty, and goes equally well with rotis as well as rice dishes. The Raw Mango Raita makes a great accompaniment along with Mixed Rice Dishes and biryanis as well.
Raw mangoes are sour in taste. When added with curd the raita becomes refrengly tangy and tastes wonderful. The red chilli powder and the tadka added to the mango raita balances and compliments the tangy flavours wonderfully.
Serve Raw Mango Raita Recipe with Spicy Paneer Pulao With Vegetables for a tasty lunch.
If you like this recipe, you can also try other Raita recipes such as
Ingredients
1

Mango (Ripe)

, raw
1-1/2 cup

Curd (Dahi / Yogurt)

Salt

, to taste
1/2 teaspoon

Red chilli powder

1/2 teaspoon

Cumin powder (Jeera)

1/2 teaspoon

Mustard seeds

2 sprig

Curry leaves

pinch

Asafoetida (hing)

1 teaspoon

Cooking oil
How to make Raw Mango Raita Recipe
To begin making the Raw Mango Raita Recipe, prepare the mango by washing and peeling it. Grate the raw mango finely and set it aside.

Whisk the yogurt until it is smooth. Next add the grated raw mango, salt, chilli powder and roasted cumin powder to the curd and mix well to combine. Check the salt and seasoning and adjust to suit your taste.

Set the raita aside while you prepare the seasoning.

Heat the oil in a small tadka pan. When it is warm, add the asafoetida and saute for a few seconds. Add mustard seeds and allow them to crackle. Gently add in the curry leaves and allow them to crackle. Once done turn off the heat.

Pour the mixture over the Raw Mango Raita, stir and serve.

Serve Raw Mango Raita Recipe with Spicy Paneer Pulao With Vegetables for a tasty lunch.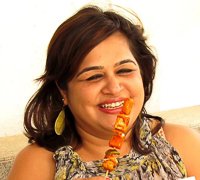 Monika is ex-IT person turned into a Food Blogger, Consultant, Home Baker and an Amatuer Food Photographer. From one role to many, she feels it's been an exciting journey. She is also the author of the hugely popular food blog "Sin-A-Mon Tales" in which she shares her reviews, recipes and food stories from her travels and childhood. She also writes for many online websites and publications. She is also an avid reader, an obsessive traveller and is always looking for food history and culture.