Here's a wholesome and tasty Portion Control Meal Plate which includes delicious recipes such as Sri Lankan Beans with Coconut, Punjabi Chola/ Chana Masala, Veechu Parotta and a bowl of yogurt.
Sri Lankan Beans with Coconut is an easy side dish recipe that is full of nutrients. The addition of coconut adds a flavour to this recipe. Green beans are low in cholesterol and a good source of Vitamins. Along with the Srilankan Beans, we have Punjabi Chola/ Chana Masala which is liked by everyone from kids to adults. Protein and Dietary Fiber from Chana which is necessary for our everyday functioning.
To complete the meal, we have Veechu Parotta and a bowl of yogurt. Curd by the side will help you gain probiotics and is essential for digestion.
Tips For Portion Control:
You can also add a phulka or a small portion of rice with this meal.
If you want to omit carbs from this meal, you can avoid the Paratha and increase the portion of your sabzi and curd.
You can also add a salad in this meal to make it more filling and nutritious.
Below are the quantities we have used for a complete portion control meal. You can use these suggestions based on your dietary requirements. The calories below are only calculated for 1 parotta.
Total Calories: 380 calories
Beans Poriyal - 1/2 Katori
Chana Masala - 1/2 Katori
Dahi - 1 Katori
Parotta - 1 piece
Read the Guidelines for Healthy Eating Using Portion Control to incorporate healthy eating habits into your everyday lifestyle.
1. Sri Lankan Beans with Coconut Recipe
A simple and wholesome dish made with just chopped haricot beans stir fried with caramelized onions and cooked along with coconut milk. The spices are not much as there are only salt and turmeric powder added into the dish. The subtle flavors from the dish helps to pair it up with any Indian main course.The haricot green beans are rich in fiber and has less cholesterol, most importantly they are rich in Vitamin C which is a great source of antioxidants.
If you like this recipe, you can also try other Beans Recipes such as: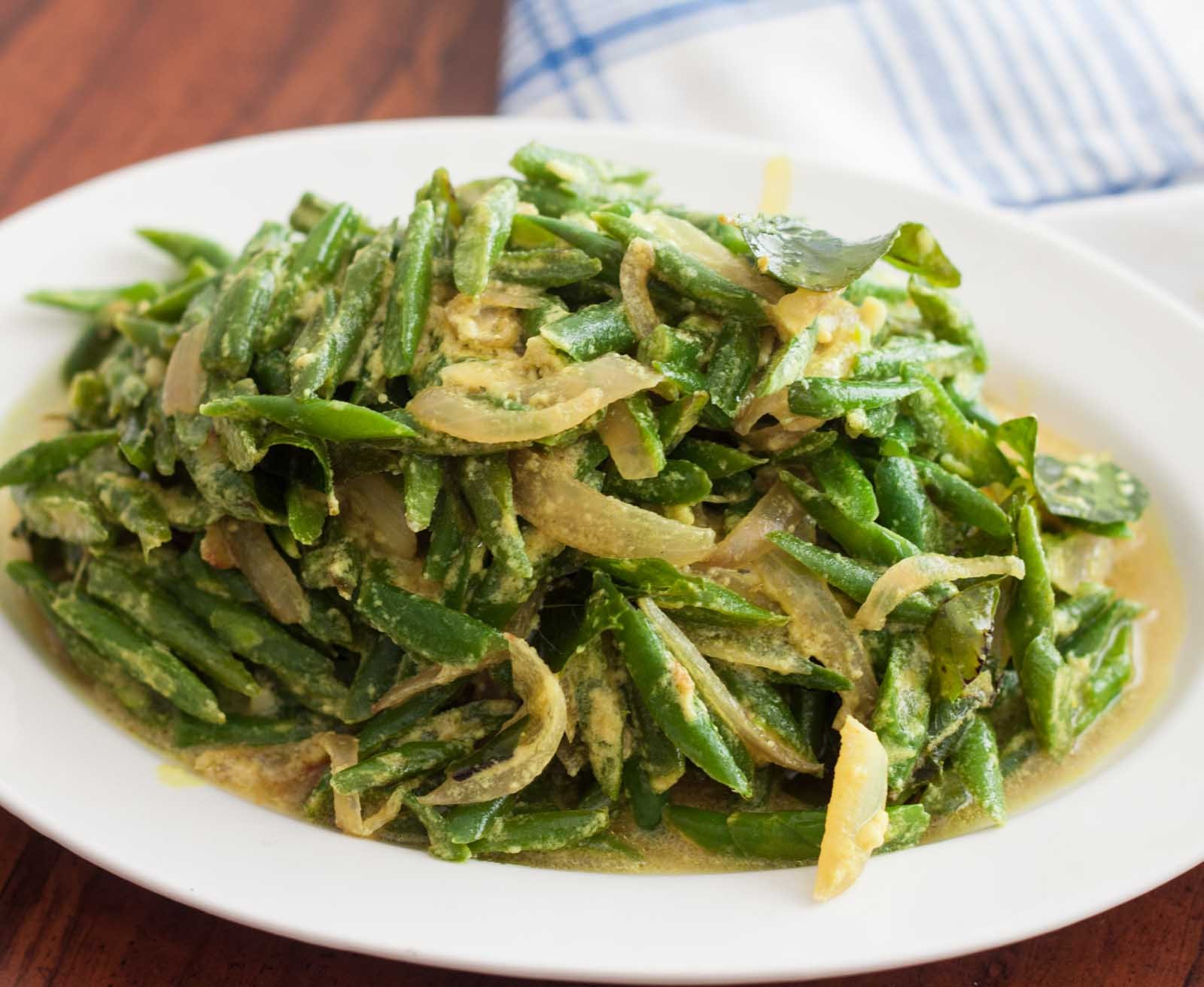 2. Punjabi Chola/ Chana Masala Recipe (North Indian Spiced Chickpea Curry)
Punjabi Chana Masala is a famous North Indian dish that is served along with Bhaturas or Puris. The Chola or Chickpeas are simmered in spiced ginger and tomato gravy. The combination of black salt, garam masala, and dry mango powder enhance the taste of the Chola masala.
If you are looking for more Chana Recipes, here are some :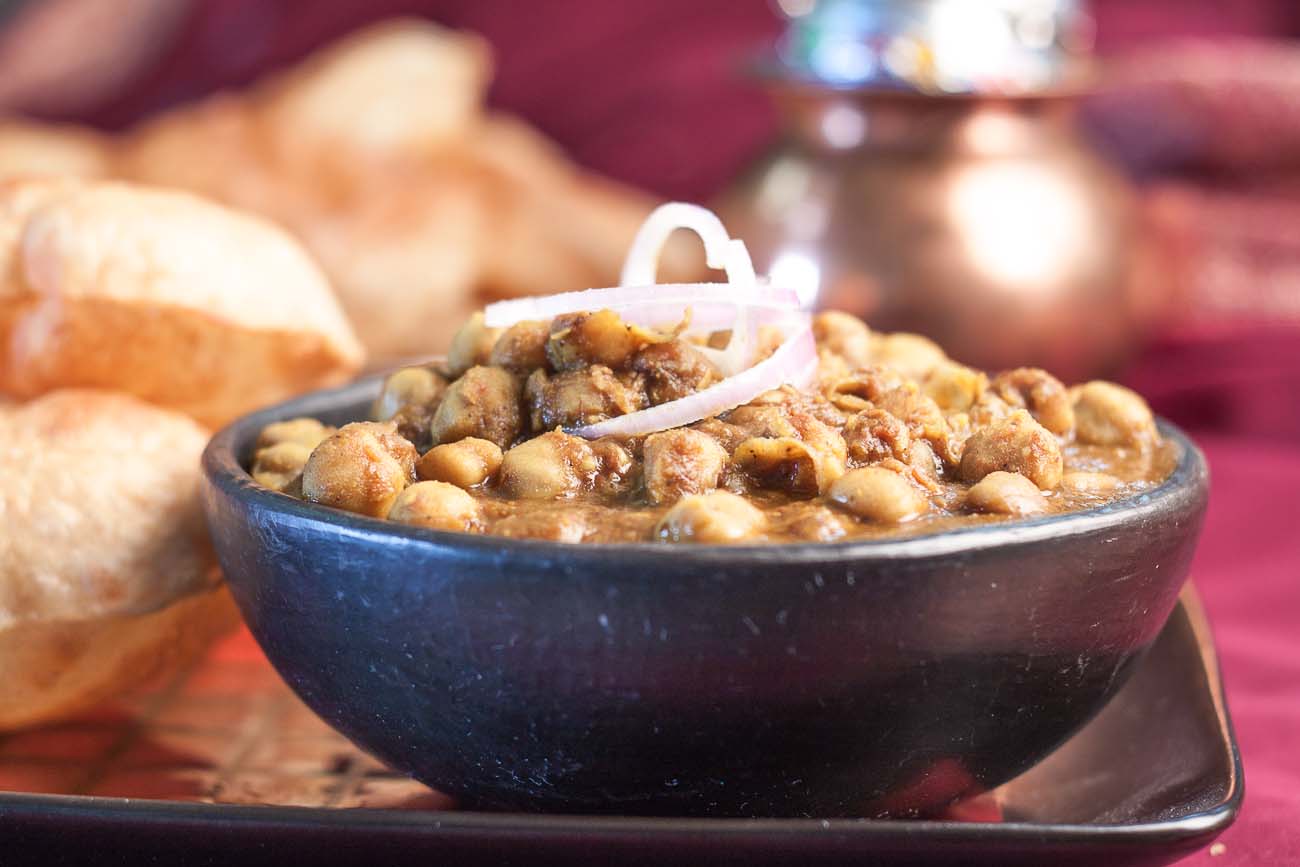 Veechu Parotta is a very famous Indian bread in Sri Lanka. The bread is mainly made from maida or in other words called as all-purpose flour. It is kneaded to a very soft and sticky dough which is then rolled and pressed using your hand to form a thin dough that is then folded to create many air pockets. By folding the parotta you will develop a soft and flaky texture to the bread. The bread is then cooked on a griddle till it is toasted well and evenly cooked.
You can also try other Indian Breads with this meal, such as: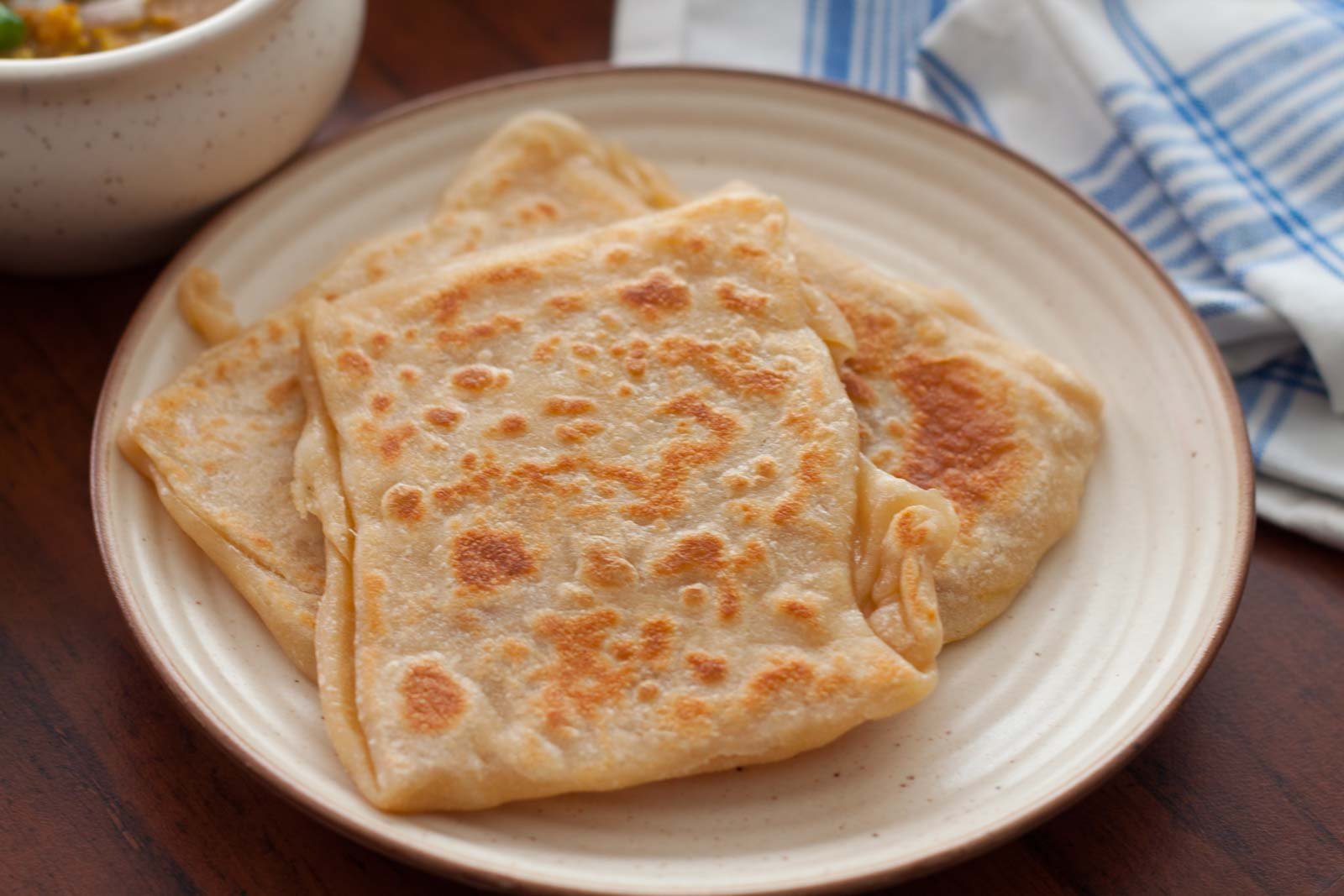 4. How To Make Homemade Yogurt (Curd)
Curd or yogurt is a staple food that is used by most Indian households. We use it as a meal accompaniment, or use it as an ingredient in making many recipes. You can also make Raitas such as Lauki Raita, Boondi Raita, Papad Raita etc.