In today's meal plate we have a simple Palak Kura Pappu, paneer sabzi and a simple salad accompanied by a Phulka and Boiled eggs. It makes a complete balance portion controlled meal plate that you can make for lunch or dinner.
We have created a better way to plan your day with a set menu that has been created in house. This will help all our food lovers who are seeking the need to eat healthy as well tasty meals everyday. This is very important because what you eat on a day to day basis matters to help you gain the right nutrition in your body. It is very important to keep a track on what you eat for a daily basis and the right amount of food from the respective food groups, as it will help you gain nutrition and keep you fit.
Below are the quantities we have used for a complete portion control meal. You can use these suggestions based on your dietary requirements.
Total Calories: 360 Calories
Palak Kura - 1 Katori
Boiled eggs - 1 egg
Paneer Sabzi - 1/2 Katori
Salad - 1 katori
Phulka - 1 piece
Read the Guidelines for Healthy Eating Using Portion Control to incorporate healthy eating habits into your everyday lifestyle.
All of these elements on the plate are to be eaten in the right quantities to ensure we are eating the right portions.
1. Andhra Style Palak Kura Pappu Recipe (Spinach Dal Recipe)
A comforting dal made with a blend of toor dal and spinach and tempered with curry leaves, mustard seeds and crushed garlic.
If you are looking for more Dal recipes here are some: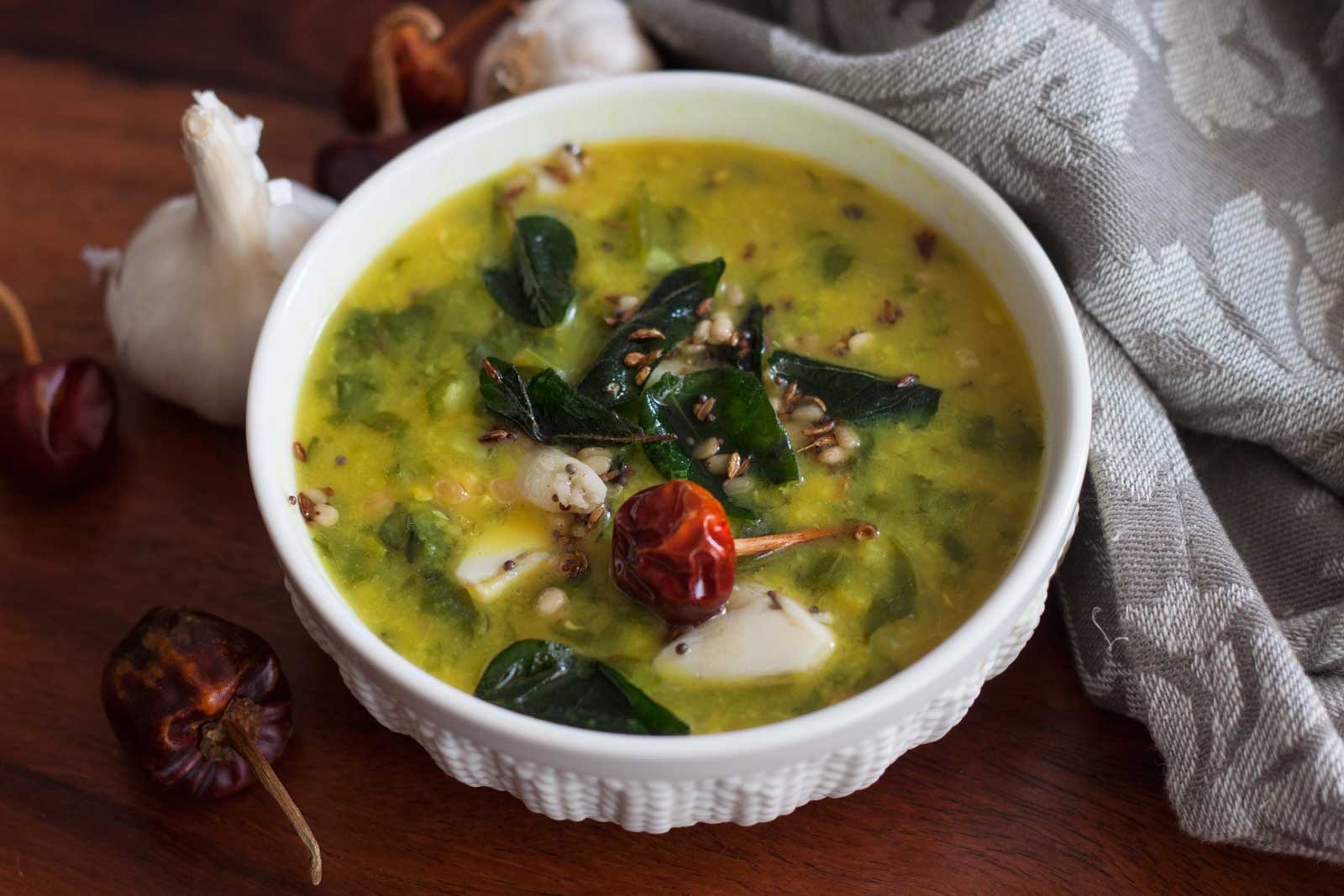 One of those food items which is loved by almost everyone. You will find many Paneer dishes in every North Indian Restaurants and one of them is Achari Paneer. This dish is made with Paneer and it is cooked with pickled Onion and Tomato gravy. It is easy to prepare and tastes delicious.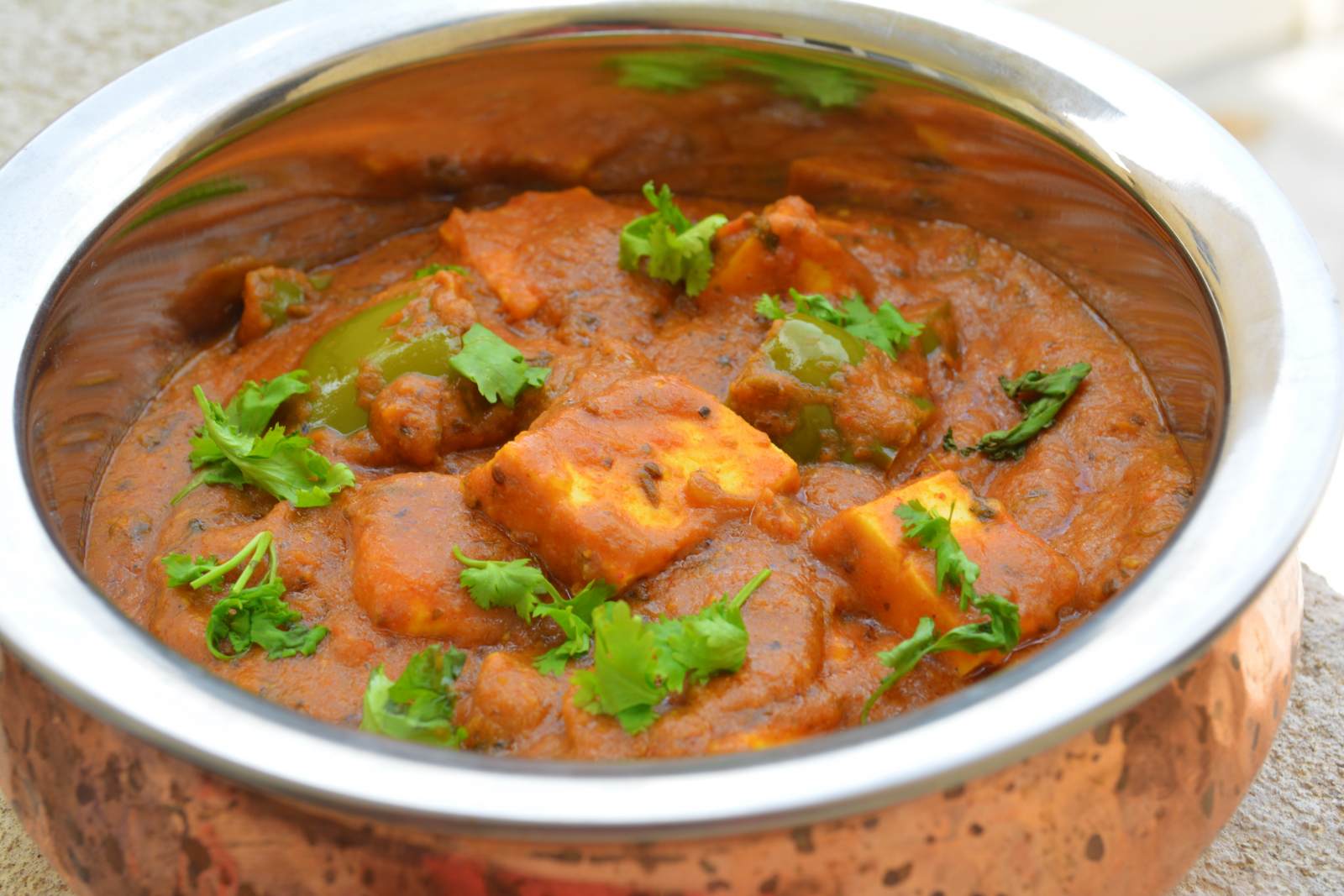 A refreshing salad that is rightly paired with the meal which has all the essential vegetables needed to give you enough Vitamins into your diet. You are also free to try out different salads like :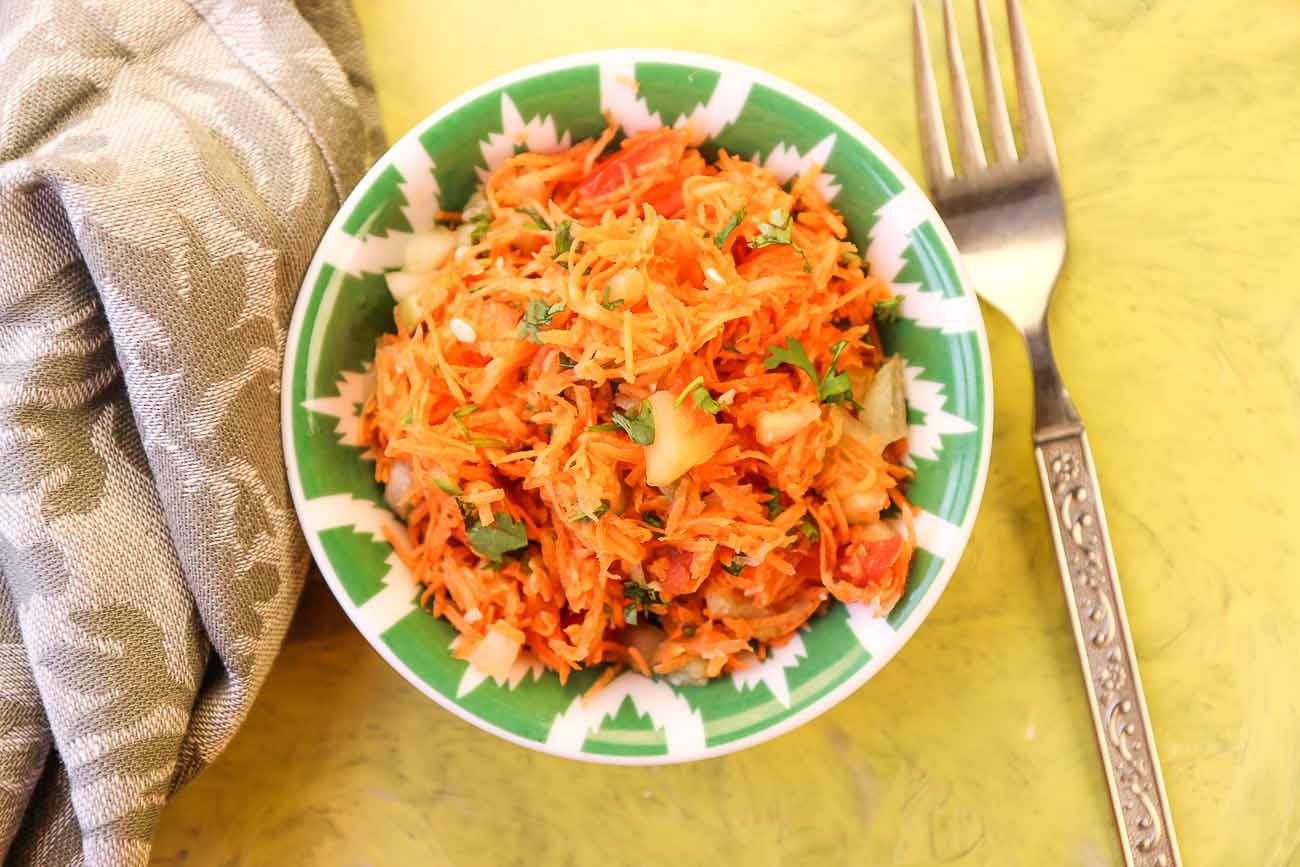 4. Phulka
Phulkas also known as Roti or Chapati in some regions are a whole wheat soft and thin puffed flat bread.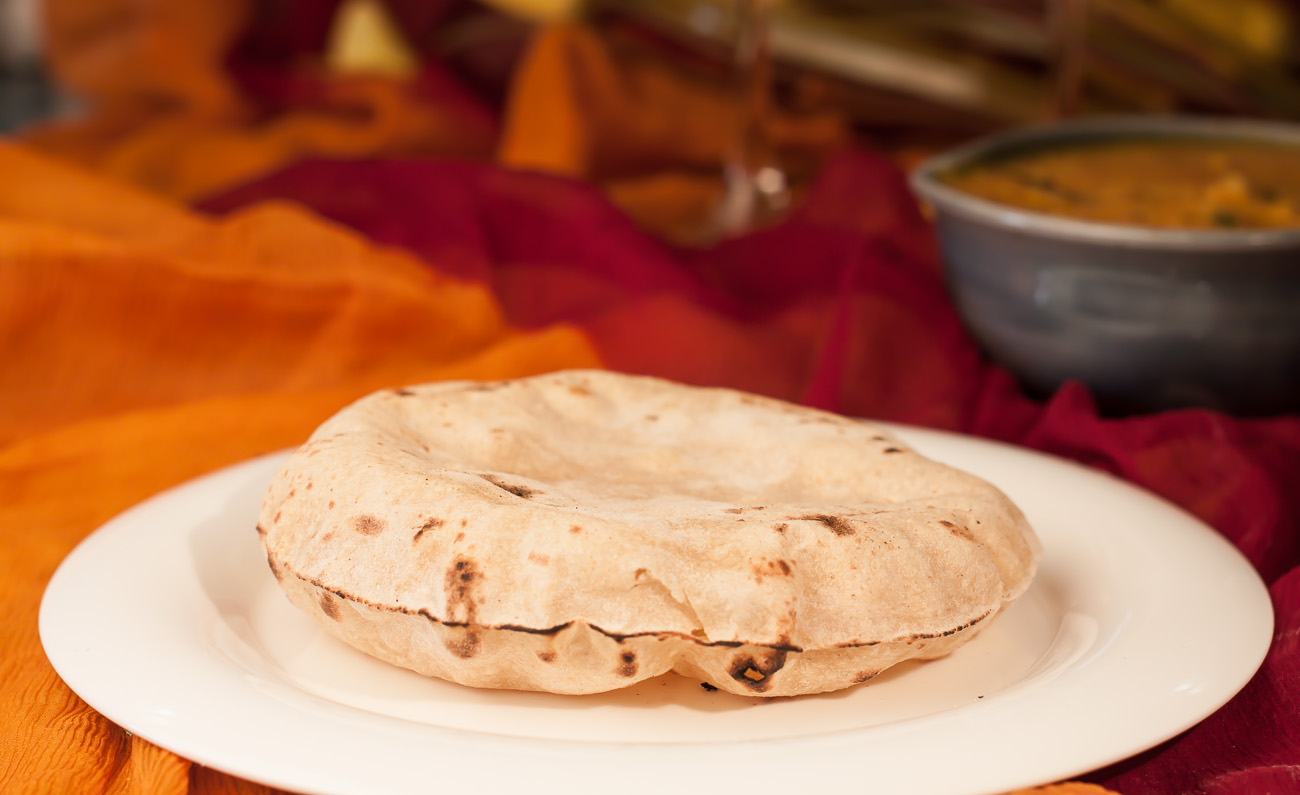 It can be a protein booster for your meal time and it will also keep you filled till you have something for dinner. A boiled egg contains about 6% of recommended Vitamin A, 5% of folate, 10-15% Vitamin B complex and 22% of selenium of the RDA.