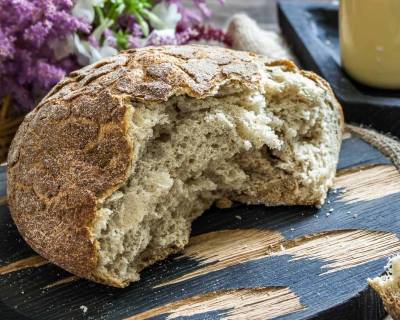 Sourdough Bread Recipe and How To Make Its Starter From Scratch
Ever since I started my experiments in making bread, I realised each time, that there is something missing in texture. I had kept making whole wheat multigrain breads which made them denser in texture. And I used ready bakers yeast. The fermentation was quick and I was happy about it fermenting well. But they did not taste like the artisan breads I had in Europe. This is when I decided I will work on the starter myself and make wild yeast. This post is about my first ever candid experiment and inspired from the book Tartine Bread.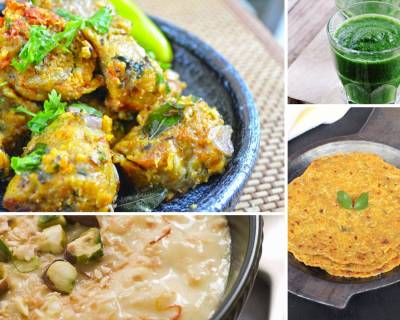 Health Benefits of Bottle Gourd (Lauki) & 15 Must Try Recipes
Bottle gourd is a cucurbitaceous veggie that falls along with other gourds and melons. Dearly called as lauki, doodhi, giya, sorakkai in various parts of India, bottle gourd is blessed with an accountable number of health benefits. If we could maintain health by making recipes from one of the most popular veggies in India, why not use it often? Of all the major cuisines across India, people have found artful ways of whipping up various course of meals from the same vegetable.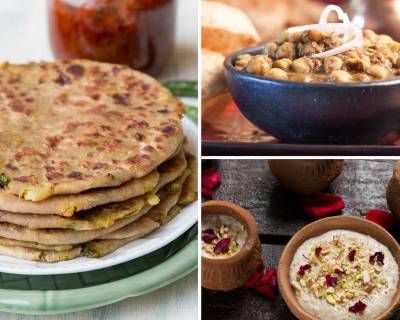 Make Your Sunday Breakfast Special With This Punjabi Menu
They say 'A Sunday well spent, brings a week of content' which we believe is absolutely true, and what better way to start your sunday than with hearty conversations with your loved ones over a super satiating breakfast.
A leisurely breakfast will set the right pace for a great day ahead.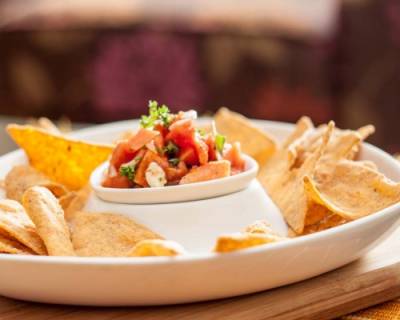 6 Ways to Plan & Host a Holiday Party In Style
As holidays and festive season descends, we start thinking of entertaining friends and family at home. Planning and putting things together for holiday parties can be quite a task. I have hosted countless parties over many years and in almost all of them there is always a talk about food and drinks. The one thing that I love is when people gather around the table or kitchen, move around with their glasses, picking up good food and having good conversations. It makes it completely worth the effort you have put in when you and your guests are having a good time.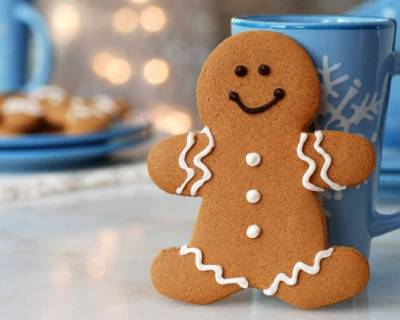 12 Great Homemade Cookies & Cakes For Christmas & Holiday Season
There's no better way to up the festive spirit at your Christmas party than to say "thank you for coming" with a bag of handmade gifts. Edible, homemade gifts, put together with love will only fetch you extra brownie points! So this Christmas, plan ahead and make some of these edible homemade party favours for your guests.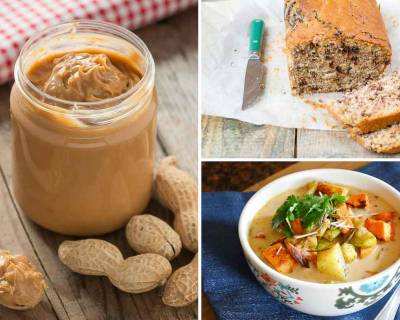 How To Make Homemade Peanut Butter & Recipes You Can Make
When someone says creamy and crunchy, the first thing comes to our mind is Peanut Butter. Peanut butter is a healthy replacement to add into an everyday diet to supply the source of good protein, fats and micro nutrients. Peanut butter can be used in various ways, as a dip, as a salad dressing, as a sandwich spread and as a base for curries and pastas too. In addition, peanut butter can be used in making chocolates, cupcakes, cakes, tarts and also the cupcake frosting.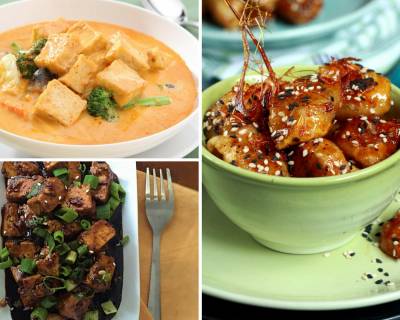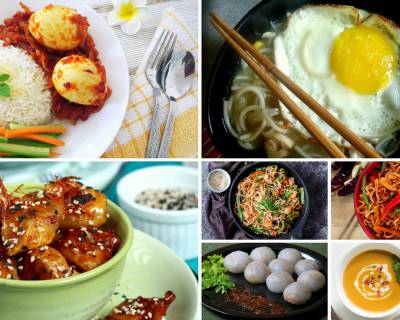 7 Winning East Asian Recipes With FreshMenu
East Asian cuisine is food native to countries like China, Japan, Taiwan, Vietnam, Korea, Thailand, Cambodia, Laos, Malaysia, Singapore, Brunei etc. These regions have a splendid set of cuisines that are packed with flavours, spice and taste. Rice, noodles, beans, seafood, mutton, bok choy et al make up for the staple food in these regions. Galangal, lemongrass and fish sauce are the flavours that are prominent in South East Asia, whereas soy sauce takes over in the West.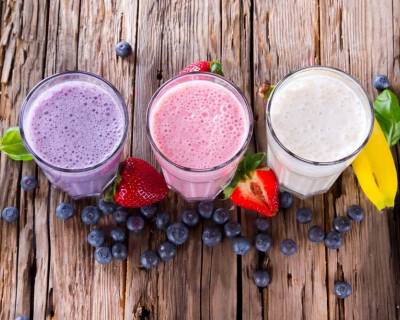 5 Smoothie Recipes for Weight Loss
The best way to slim down, without missing out on the right nutrients, is by focusing on your diet. A great addition to it are fresh homemade smoothies. These blends of fresh fruits and vegetables are the perfect vehicle for a low-calorie yet nutrient-rich ingredients that keep you satiated for long, without compromising on the nutrition required for the body. A good mix of protein, complex carbohydrates and good fats along with vitamins and nutrients should be used to create a well-balanced smoothie.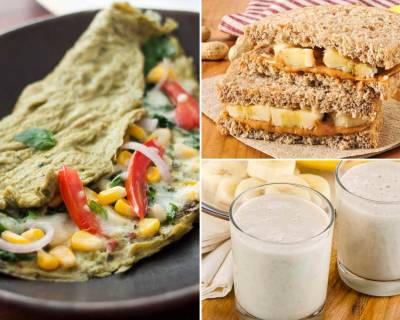 15 Pre Workout Recipe Ideas To Help With Your Fitness Goals
Maintaining Good Health requires healthy food and a wholesome pre workout meal to ensure you get the best out of the efforts you're putting into your workouts. Food is like fuel for the body and ensures that your body does not wear out during and after a good workout session. But it is also vital to keep a tab on what you feed your body. You do not want to feel sluggish, which might be the case if you consume a very heavy meal just before your workout.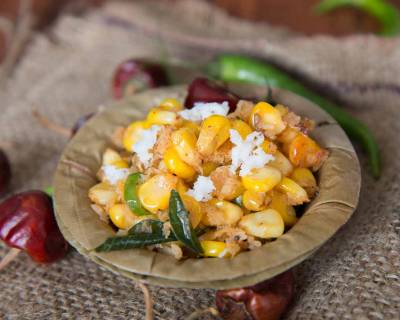 8 Sundal Recipes For A High Protein Vegetarian Diet
Sundal's are an integral part of a South Indian Cuisine. Whether it is ganesh Chaturthi, Navratri or any other festival, or simply as a snack you will always find Sundals as a part of a weekly diet. Sundal's are essentially legumes that are soaked and cooked and tossed in south indian spices like green chilies, curry leaves and coconut. It is most often had as a snack along with a cup of coffee. From Chickpeas, Green Peas to Sweet Corn, these sundals are very healthy to eat too and are a rich source of vegetarian protein.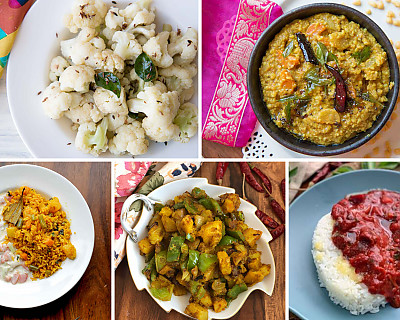 115 Easy Indian Cooking Ideas For Beginners With Simple Ingredients
One of the biggest challenges of food to most bachelors, beginner cooks, newly married or people who are living single on their own begin with worrying about a decent start to the day. A majority of them opt to eat out, to skip the hassle of complexity in deciding on what to cook and are also overwhelmed with cooking procedures. The void that beginner cooks experience by eating out is not just a case of lack of time, but also a bang on health in long run. To all of us who wonder how most Indian households cook food every day, what if we tell you that there is a decent way out to prepare an easy meal more often than we imagine?