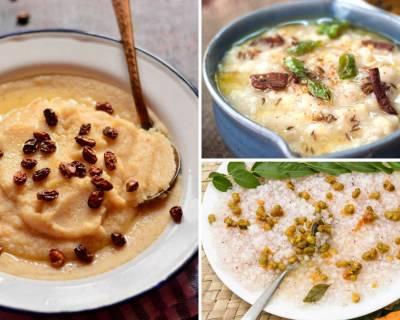 12 Healthy Comfort Food Recipes To Have When You Are Sick
Comfort foods are those which are great to have when we are not completely fit owing to illness or low mood. Comfort foods are those foods that digest with ease and are not heavy on the digestive system, which will usually not be functioning at its best in case we are suffering from ailments. Various parts of the world have specific group of comfort foods to be served during illness.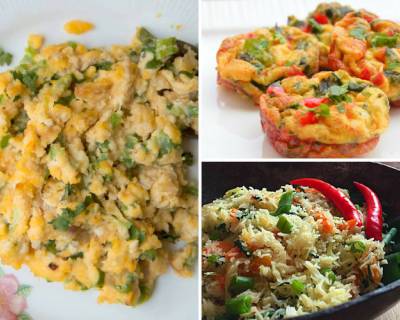 8 Easy Recipes You Can Make For Breakfast When You Are In Hurry
Mornings can be very hectic, especially for people who have early morning reporting at work. In this hurry, we usually skip our breakfast in the morning and substitute it with a snack. Well, as we all know breakfast is the most important meal of the day, one should not miss it. Eating healthy and filling breakfast keeps you energised the whole day and is good for your health too.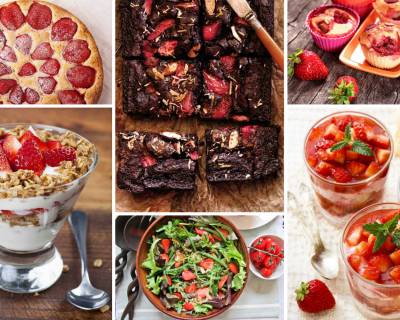 36 Seasons' Favourite - Strawberry Recipes
This season indulge yourselves in the delicious taste of some splendour strawberries. Strawberries are our absolute favourite, period. We love how these gorgeously heart shaped berries do not only look and taste amazing, but easily blend with almost everything. Biting into the juiciness of strawberries is an absolute delight in itself, but you can switch things up and incorporate them in some lip smackingly taste dishes.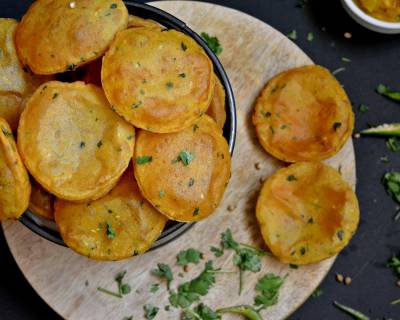 8 Lipsmacking Puri & Sabzi Combos For Breakfast, Lunch or Dinner
Poori is a deep fried Indian bread more often made with whole wheat flour. Recipe for pooris/puris differ with regions. Various spices, grated or mashed vegetables or minced greens can be added to prepare a variety of puris. Though this bread is used primarily to scoop up spicy side dishes, the flavour of poori by addition of spices, jaggery or veggies add to the lusciousness of the one dish.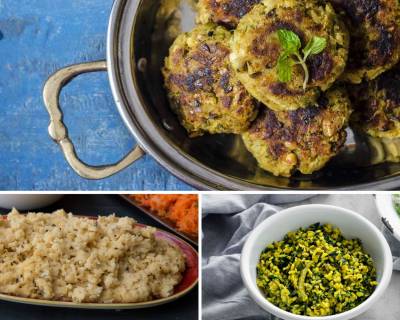 8 High Protein Moong Dal Recipes That Are Wholesome & Delicious
Moong Dal, an Indian superfood is packed with protein and low on carbs and calories. You can either have the yellow moong dal or the whole green moong dal. The yellow moong dal is easier to digest and the green moong dal is rich in fibre because of it's outer covering. There are multiple ways of consuming them, either soak it and pressure cook it for a nice curry, or wait till it gets sprouts and make salad or sabzi out of it. Moong Dal is great for weight loss because of the rich protein content that breaks down the fat in the body. The Curry, Sabzis that you make from Moong Dal can be had for lunch or dinner, even packed for lunch box. You can use the sprouted Moong Dal to make a salad out of it for your evening snacks. Today we have listed 8 healthy recipes that you can make from Moong Dal. Do try them and tell us how it was.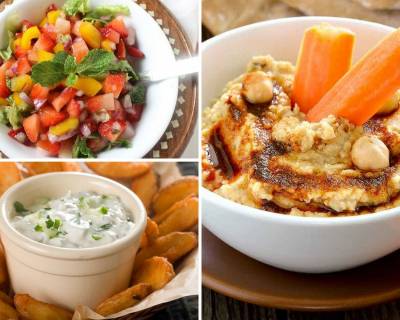 Warm Up To These Party Dip Recipes To Pair With Crisps & Crackers
Monsoon and cold seasons are great time when we crave for crisps and chips. Crispy flat breads are majorly deep fried or baked to make firm and crackling chips. Crisps range from sweet to sharp spicy. It would always be heavenly to have the crisps along with an apt dip. Be it a warm dip like hummus or cold Mexican salsa, the dips provide that fusion of a different set of flavour & texture that compliments the crispiness of chips or nachos. This melange of flavours add taste to either an artwork that we enjoy during our leisure time or a work of fiction telecasted.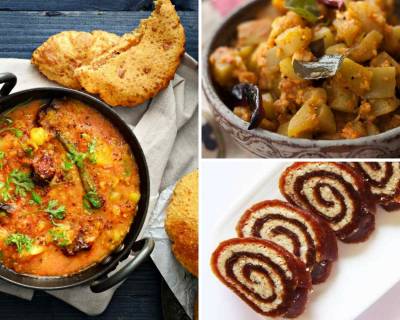 7 Wholesome Indian Dinner Recipes For Vegan Diet
A day of content is one when you have an early dinner and a calm time later lazing around with family, friends or with your favourite hobby before you hit the bed. That is also the best way to digest the food that we have had. Hence it is always good to eat light during dinner time such that the body is not heavy with undigested food when you sleep. Having a dinner free of dairy products will be lighter on tummy and aids in faster digestion.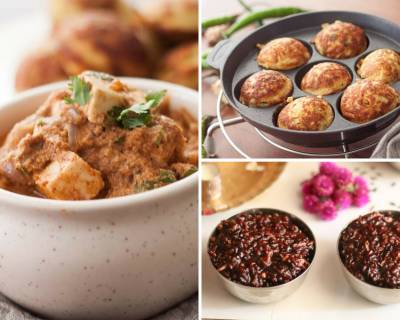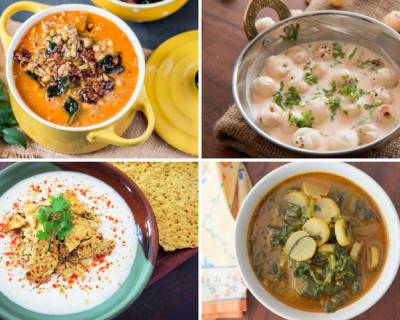 10 Lip Smacking & Flavourful Raita and Gravy Combinations For Your Lunch
It is said that Lunch is an important meal of the day as it provides nourishment to the brain and body. It also provides a break from the activities of the day and gives you energy for the remaining day. Therefore eating wholesome meal is important, but with the busy life we end up eating less. To make your lunch a wholesome meal, you can always include a raita on the side with your favourite curry and phulka/rice.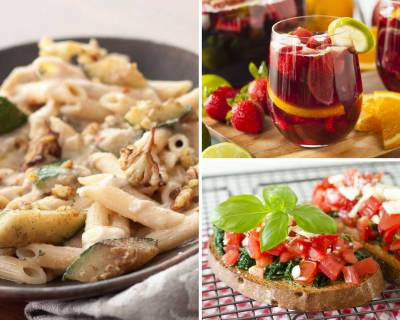 Valentine Special Dinner Menu For Two!
Valentine's Day is right around the corner and though we believe that there is no particular day to express love, some days are still worth celebrating. We are sure you must be in dilemma of how you can do something for your loved one and make their day a lot more special.
10 Mindful Combos Of Sambar, Poriyal & Rasam To Satiate Tastebuds
South Indian cuisine is one of the most famous cuisines in India. Irrespective of regional taste preferences, people indulge in sumptuous South Indian meals once in a while. South Indian meals is filling and satiating in taste and quantity, owing to the primary dish of steamed rice. Even steamed broken wheat, or millets like quinoa or couscous can also be had along with the rest of the recipes to follow.