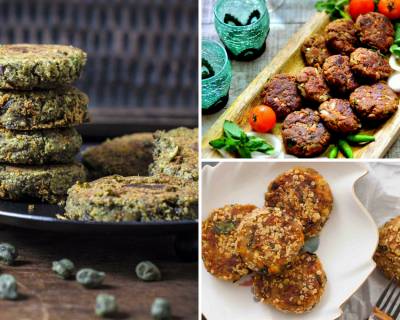 16 Lip Smacking Kebab Recipes For Your Next House Party
Kebabs are the perfect snacks when it comes to parties. The grilled, smoky, almost melt in your mouth feel of kebabs can get one hooked almost instantaneously. The word Kebab came from an Arabic word 'Cabob' which means to burn. It is believed that they first gained popularity in the Middle East, but with time became a popular grilled dish across countries.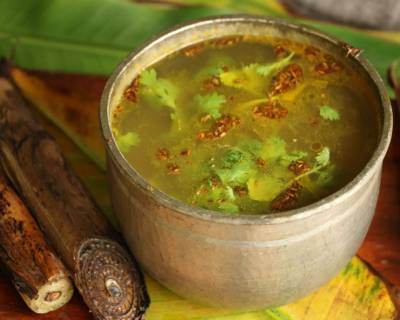 5 Health Benefits Of Banana Stem & 9 Recipes To Make
Plantain is a blessed plant with all its useful parts. Banana is a delicious fruit and the plantain leaves are used instead of plates on auspicious days (Especially in South India) and special occasions when a complete elaborate festive menu of recipes are prepared. The plantain stem or banana stem is also one such part of this plant which has many benefits on consumption.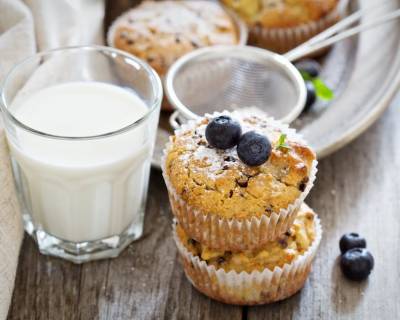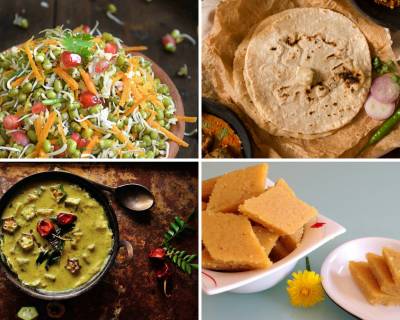 Enjoy A Weekend Lunch With Authentic Karnataka Dishes
The weekend is here and so is the dilemma that comes along with wanting to treat your family to an amazing spread of some delicious food. This weekend cook a Karnataka Style lunch for the fam and have them drooling. The Kannada cuisine is one amongst the oldest surviving cuisines tracing its origin to iron age, and find mentions in historical works as well. The cuisine is influenced by neighbouring states of Tamil Nadu, Andhra Pradesh, Kerala and Maharashtra.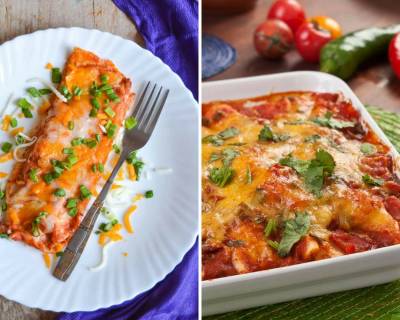 6 Gratifying Enchilada Recipes That You Will Love
Mexican main course dish of Corn flour tortillas wrapped on meat, assorted mashed or sauted veggies arranged one after the other in a bone china lasagna pan is so welcoming when you want to have a Mexican inspired weekend dinner. The enchiladas are often smothered with chilli pepper sauce or custom made sauce to fit the delicious filling within. This enchilada is usually incomplete without the grated melt-in-the-mouth lavish cheese on top. There are sweet version of enchiladas that are also made with fruits as filling, as in Apple Enchilada Recipe, which makes for a fine dessert.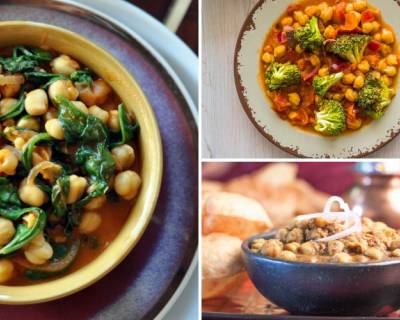 10 Delicious Chickpea Curry Recipes To Eat For Lunch/Dinner
Deciding on our everyday meal becomes difficult sometimes when we also have to fulfil the daily intake of necessary nutrients. And one of such important nutrients is protein that is necessary for our body. We are always in dilemma about what to cook for lunch or dinner which is healthy and delicious at the same time and enjoyed by kids too.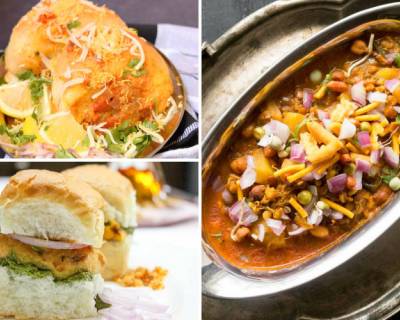 10 Mouthwatering Maharashtrian Recipes That Includes Pav
Pav Bhaji and Vada Pav are two popular dishes which comes to our mind as soon as we hear the word 'Pav'. These two dishes are famous all over India and are loved by everyone. But do you know other than these two, there are many more Pav recipe which are very famous in Maharashtra. If you have ever been to Mumbai, you will know that Pav is loved and enjoyed by almost everyone there and different types of pav recipes are sold on street, making them Maharashtra's popular street food.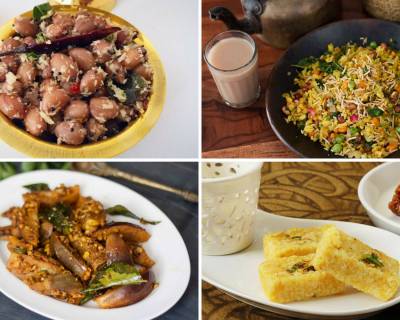 Why Peanuts Are Good For You And Its' 15 Recipes
Unlike its name, peanuts aren't really nuts, but are legumes belonging to the beans and pea family. True to its nature of being a legume, peanuts are also an excellent source of protein.They are called Moongphali in Hindi, Kadale Kaayi in Kannada, Shengdaane in Marathi et al. India is one amongst the leading producer of peanuts in the world and peanuts are available easily all through the year across the country. They are also classified as nuts because the possess the characteristics of other nuts like almonds, cashew nuts etc.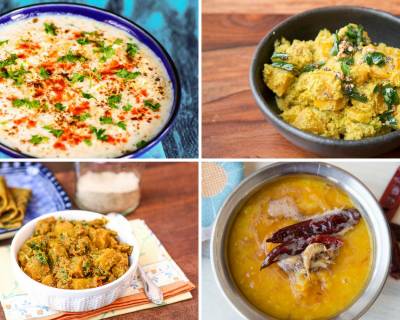 12 Delicious Indian Pumpkin Recipes For Your Main Course
When we think of Pumpkin, we think of the Halloween week, but they have no limitations. Pumpkins are versatile and are used across the globe in many ways. Pumpkin is an all time favorite vegetable be it the Pumpkin Sabzi cooked at home or the Pumpkin Spice Latte at your favourite coffee shop. Pumpkin is an all season vegetable that's available throughout the year and they are extremely nutritious and low in calories. They are a rich source of Vitamin A and antioxidants which are good for vision and our body tissues.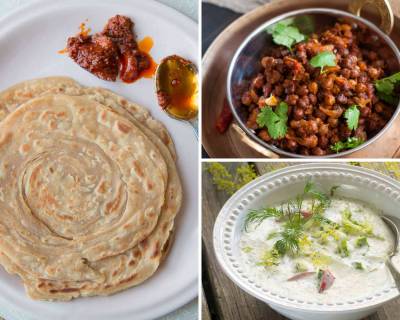 5 Lunch Combinations That You Can Pack For Your Office
We all have busy schedules during the weekdays, whether its going to the work yourself or sending your kids to school and family for work. Everyday, we go through a dilemma about what to cook in the morning for lunch which is filling, tasty and meet our daily nutrient requirements. Also the food should be apt for your kids too. As much as eating healthy lunch is important, its also necessary to take a break from all the hectic morning targets and get more energy so that you can work the whole day with same energy and mood.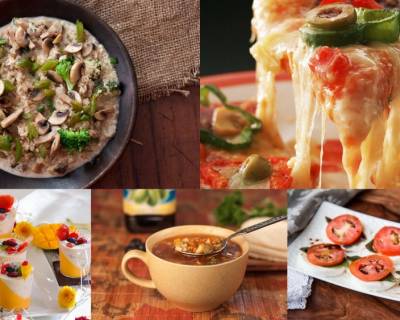 This Sunday Enjoy An Italian Style Brunch With The Family
Sundays are the most ideal day of the week (of course till the arrival of Monday dawns upon you), the entire family, right from the kids to the adults are all home enjoying their day off in ways that deem fit to them. What can make your Sunday even better, is a large Sunday brunch feast. Since the entire family is home, you can involve them with cooking as well making it a fun affair.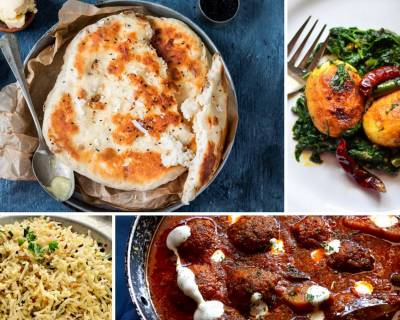 8 Mouth-Watering Meal Combos Inspired From Kashmiri Cuisine
The land of valleys-Kashmir is also loved for the unique and drool worthy recipes from the native cuisine. One can find the rich influence of Mughal cuisine and the cooking styles of Muslims and Kashmiri Pundits integrated into the various recipes from Kashmiri cuisine. Rice pilaf are the heart of food in Kashmir, we must mention. Rice is plated with delicious and a wide variety of curries and side dishes that are predominantly either dairy based, meat based or usually both.