Meal Plan & Lunch Box Ideas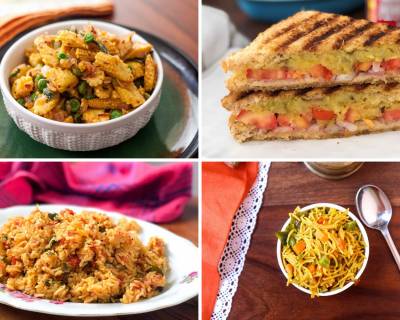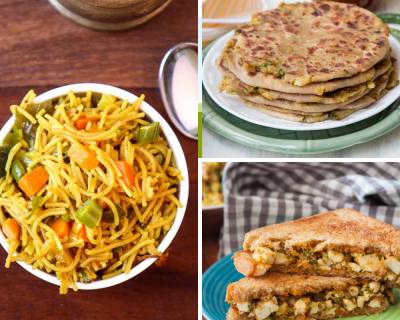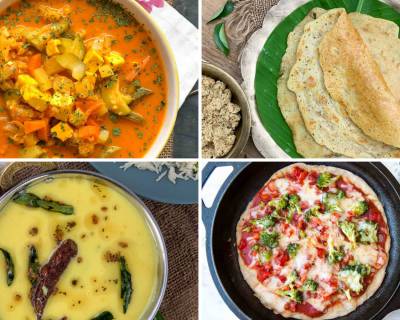 Weekly Meal Plan - Adai, Rajasthani Kadhi, Sindhi Sai Bhaji And Much More
We are back with our new Weekly Meal Plan that has some easy to make and everyday recipes for your meal. This Weekly Meal Plan has recipes such as Sindhi Sai Bhaji, One Pot Mixed Vegetable Curry, Tomato Poha With Peas, Chow Chow Sambar, Bharwa Bhindi Aur Pyaaz Ki Sabzi, Spicy Rice Stuffed Paratha, Adai, Mughlai Bhindi, One Pot Rajma Masala, Rawal Pindi Style Chole, Matar Mushroom Curry, Apple Cinnamon French Toast, Khamang Kakdi, Matar Besan And Paneer Cheela, Rajasthani Dal Muthiya and much more.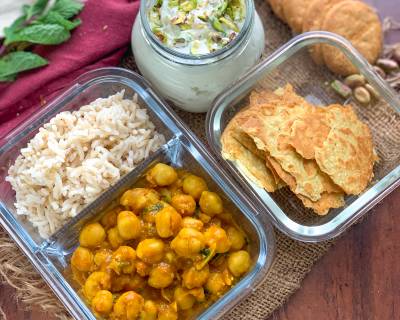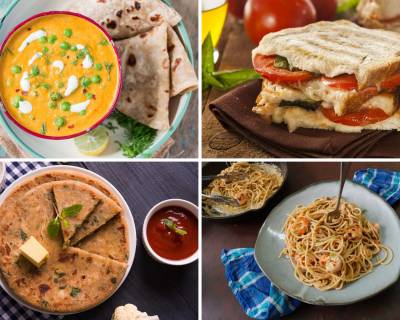 Weekly Meal Plan - Garlic Shrimp Pasta, Matar Masala And Much More
We are back with our new Weekly Meal Plan that has some easy to make and everyday recipes for your meal. This Weekly Meal Plan has recipes such as Spinach Mushroom Scrambled Eggs, Gujarati Dal, Bisi Bele Bath, Amritsari Gobi Matar, Tofu Methi Paratha, Nutella Pancakes, Raw Mango Dal Fry, Banana Stem Thoran, Rasawala Dhokla, Layered Paneer Butter Masala Biryani, Matar Masala, Methi Moong Dal Palak, Soya Chunks Masala In Coconut Milk, Aam Ka Achaar and much more.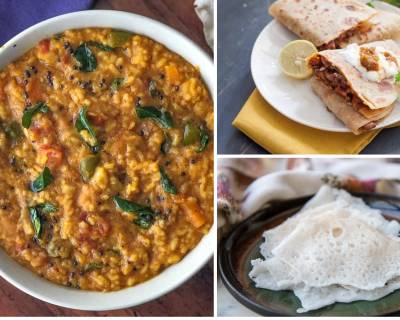 Kids Lunch box Menu Plan-One Pot Sambar Rice, Lauki Tamatar Ki Sabzi & More
Here is another Kids Lunch Box Menu Plan for you guys to plan healthy and tasty Kids Lunch Boxes. We have included a variety of dishes from various cuisines which will help your kids build healthy eating habits. This week we have included recipes like South Indian One Pot Sambar Rice ,Lauki Tamatar Ki Sabzi with Sweet Potato Thepla, Tadkewali Masoor Dal with Jeera Rice, 3 Beans Stuffed Quesadillas Recipe with Fresh Fruit bowl and Brahmin Style Vegetable Kurma with Neer Dosa.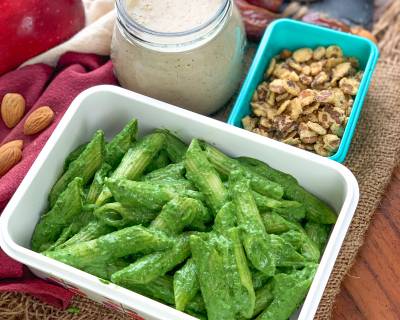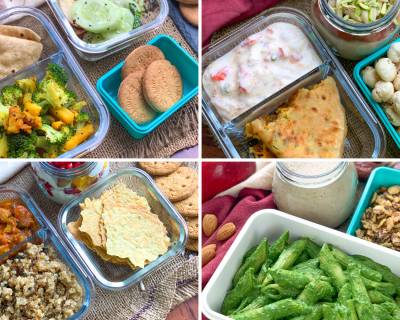 12 Office Lunch Box Videos With Healthy Office Snacks & Lunch
Lunch Box planning is very essential, as it helps us to plan healthy, delicious and nutritious meals. Planning an Office Lunch Box helps us to pack a variety of food, so that it does not become boring and we do not repeat the same food again for the week. Also packing different types of vegetables provides us the required nutrition for our body. Therefore, we have come up with 12 delicious and healthy Britannia Lunch Box videos for you, that you can try for your everyday Office Lunch Box.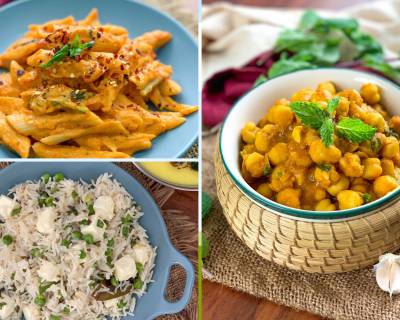 Kids Lunch Box Menu Plan- Idli, Aloo Gajar Matar Sabzi & More
Hope everyone enjoyed their summer vacations. Schools starting soon and again mums will start racking their brain for what to make for their kids lunch boxes. Well worry not we have planned the perfect kids lunch boxes which have simple, healthy and delicious recipes which your kids will truly enjoy.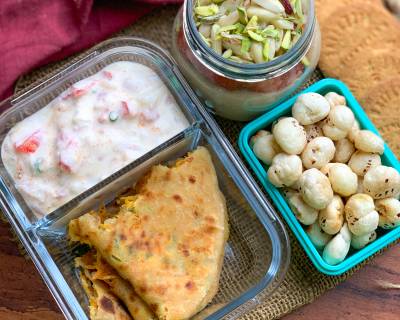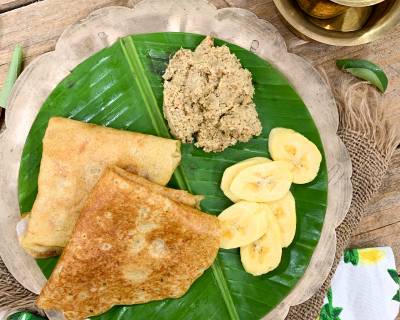 Enjoy A Simple South Indian Breakfast Meal With Adai, Chammanthi Chutney And Filter Coffee
Breakfast being the most important meal of the day, should be healthy and full of nutrients. Breakfast means 'breaking the fast' and we should keep in mind that we eat something that is full of nutrition and is also tasty. Here, we have an easy to make, high protein and delicious South Indian Breakfast Meal Plate which has recipes such as Adai, Kerala Thenga Chammanthi and Filter Coffee. We have also served Nendran Banana along with this meal.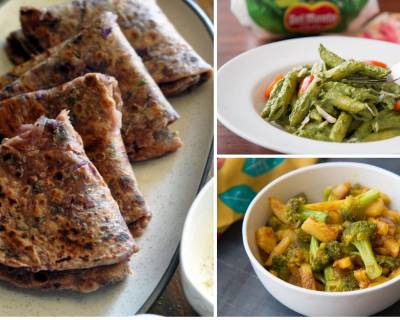 Office Lunch Box Menu Plan-Cabbage and Methi Paratha, Nellikai Chitranna & More
This week's Office Lunch Box Menu Plan has some tasty and nutrient packed recipe which are simple to make. To ensure you get the right amount of protein required for your body functions we have included high protein salad recipe like the Fresh & Juicy Chickpea Salad with Fruits & Vegetables, Kala Chana Salad and Moong Sprouts Salad with Grated Carrots & Coriander Recipe.