Meal Plan & Lunch Box Ideas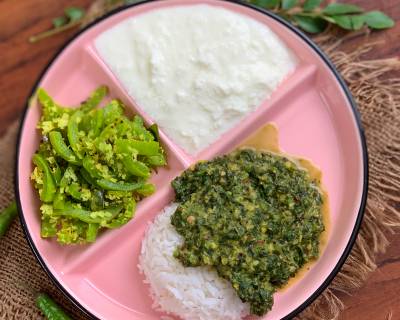 Make This Ayurvedic Meal Of Milagu Keerai Poricha Kootu, Pudalangai Poriyal, Rice And Curd
Ayurvedic Meals, are those meals which are fresh and has a medicinal importance to them. In this meal, each and every ingredient used has some healing properties which is considered good for your health and helps you in long run. Therefore, we have created a simple and tasty South Indian Ayurvedic Meal which has recipes likeMilagu Keerai Poricha Kootu, Pudalangai Poriyal, Steamed Rice And Curd.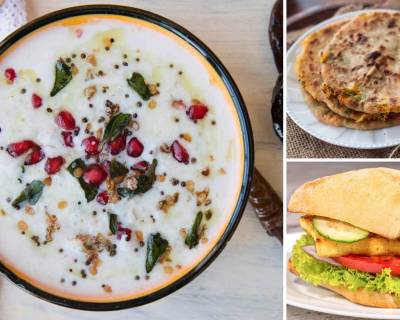 Kids Lunch Box Menu Plan - Pasta In Cauliflower Sauce, Curd Rice, Tofu Spinach Sandwich & More
This weeks Kids Lunch Box is designed with a few recipes that are good for summer. Some simple light, tasty and easy recipes are included which your kids will enjoy and at the same time get all the nutrition that they require.
We have Penne Pasta In Creamy Cauliflower Sauce and Watermelon And Corn Salad, Lauki Tamatar Ki Sabzi and Phulka, Thalicha Thayir Sadam and Instant Lemon Pickle, Grilled Tofu Spinach/Lettuce Sandwich and Apple Cucumber Salad, Carrot & Sweet Potato Paratha and Kacche Aam Ki Launji.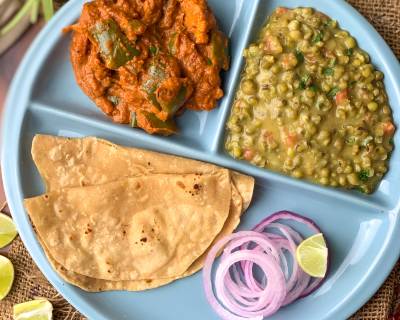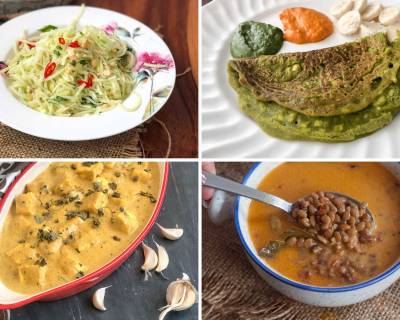 Weekly Meal Plan - Raw Papaya Salad, Lehsuni Methi Paneer And Much More
We are back with our new Weekly Meal Plan that has some easy to make and everyday recipes for your meal. This Weekly Meal Plan has recipes such as Lehsuni Methi Paneer, Dill Cucumber Raita, Matar Besan And Paneer Cheela, Tamatari Chole, Pickled Onions, Ghee Roast Dosa, Paneer And Green Peas Paratha, Lemon Sevai, Achari Gobi Shimla Mirch Ki Sabzi, Maharashtrian Ambat Goda Dal, One Pot Pav Bhaji, Malvani Kala Chana Masala, Jeera Rice, Soya Keema Aloo Paratha, Green Chutney and much more.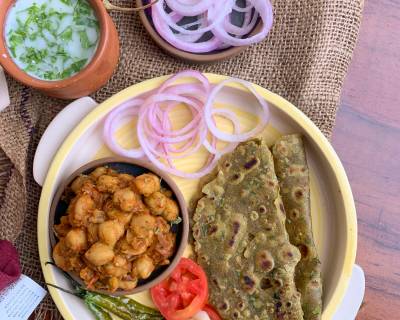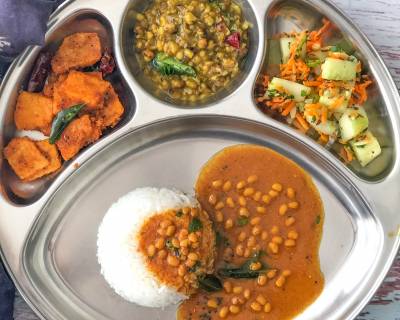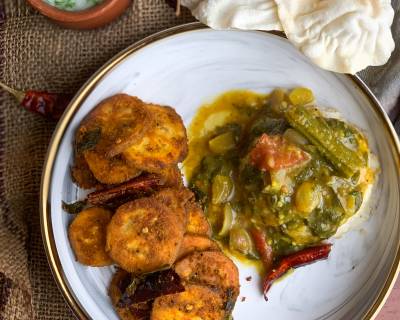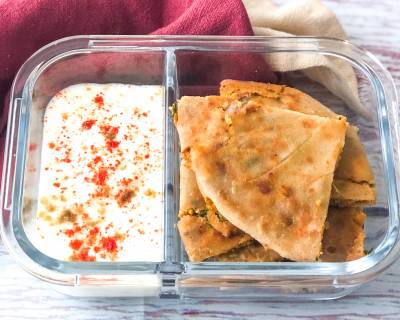 Office Lunch Box : Paneer Pyaz Paratha And Burani Raita
Packing everyday Lunch Box is a task and we are often confused in what to pack that is easy to make and tastes delicious too. There are many Indian recipes that you can pack, but Stuffed Parathas are the most convenient ones and is liked by everyone too. Serve it along with Pickle, Chutney or Raita of your choice and your Lunch Box is ready!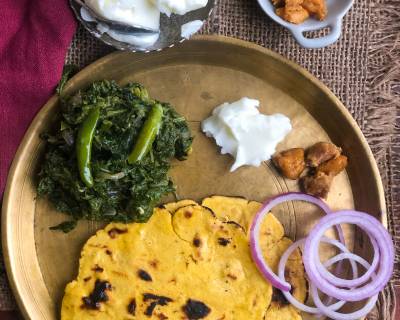 Enjoy The Taste Of Punjab With Sarson Ka Saag Aur Makki Ki Roti
The Ultimate Punjabi Comfort food during winters has to be Sarson Ka Saag and Makki Ki Roti. Add a dollop of hot Ghee and some Jaggery on the Makki Ki Roti to complete this Punjabi meal. This meal is widely made in almost all the North Indian Households, especially Punjabi during winters. You can even enjoy the taste of this delicious meal at the road side dhabas in Punjab, which is cooked in pure Ghee.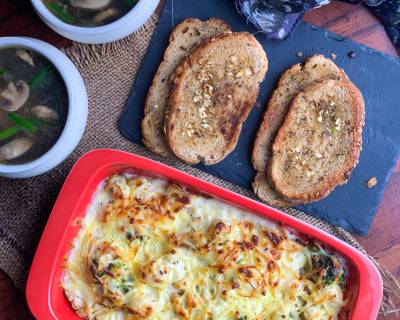 Comforting Cheesy Meal Of Creamy Au Gratin With Soup And Bread For Dinner
A comforting meal, piping hot, served straight out of the kitchen on your table on a winter evening, is this lip smacking meal of Garlic Bread served with Clear Vegetable Soup and a main course of Cauliflower & Broccoli Au Gratin. Sounds interesting, right? Then why to wait, do give this meal a try for your weekend dinner.