Pav Bhaji and Vada Pav are two popular dishes which comes to our mind as soon as we hear the word 'Pav'. These two dishes are famous all over India and are loved by everyone. But do you know other than these two, there are many more Pav recipe which are very famous in Maharashtra. If you have ever been to Mumbai, you will know that Pav is loved and enjoyed by almost everyone there and different types of pav recipes are sold on street, making them Maharashtra's popular street food.
From Misal Pav to Masala Pav, you can cook so many recipes which are made with Pav or are usually served with them. They also makes a perfect dish for your house parties or you can even pack them for your pot luck parties. The best part about them is, they are easy to make and requires very few everyday ingredients. These recipes are best to make when you run out of fresh produce in the pantry. They are delicious, filling and some of them makes a perfect one dish meal.
Here, we have lined up some of the lip smacking Maharashtrian recipes which will spice up your weekends with their taste and absolutely amazing flavours.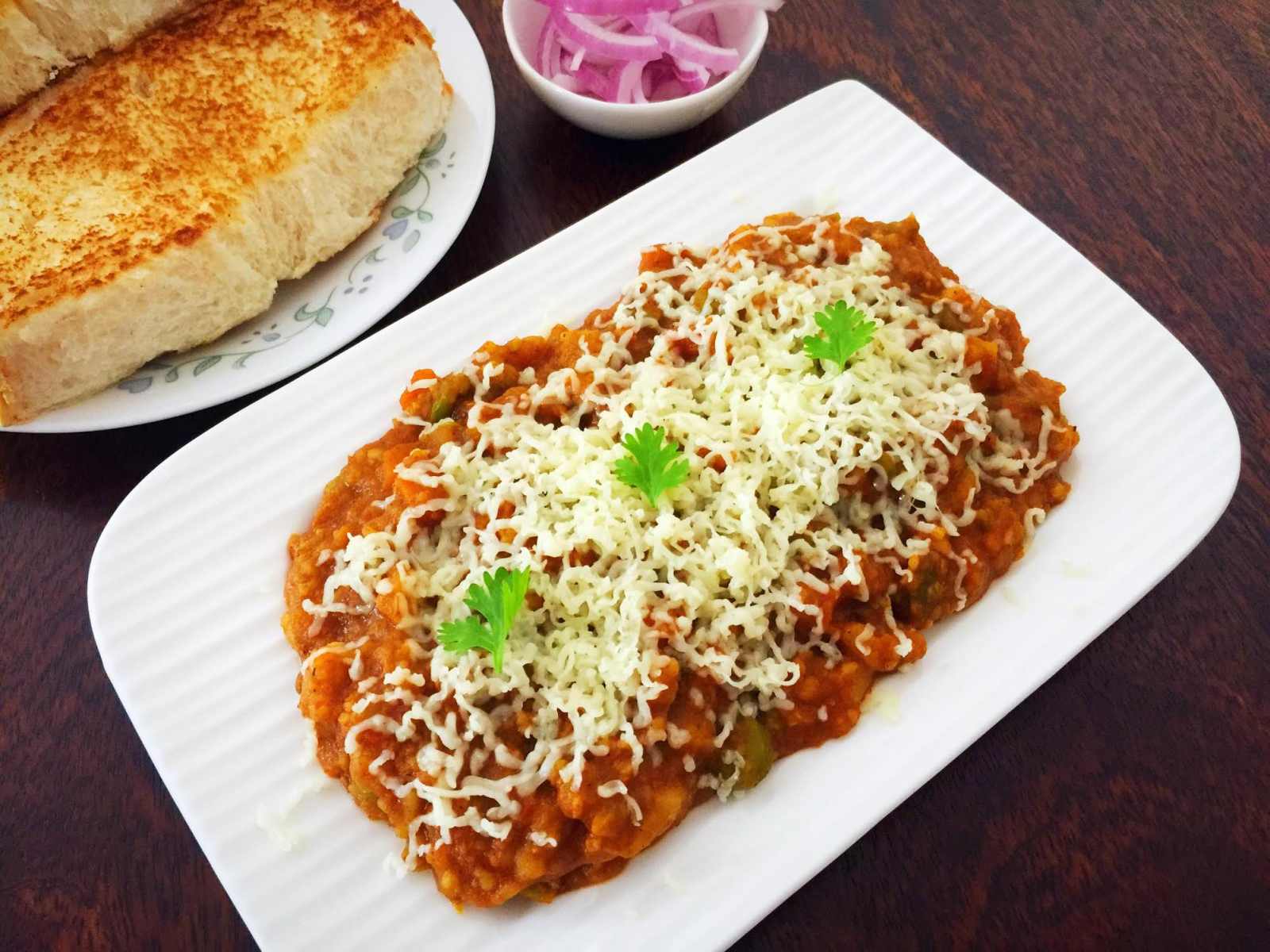 Cheesy Pav Bhaji is a delicious and rich bhaji with the addition of cheese to it. The bhaji is prepared in a one pot method, making it easier to prepare in no time. Serve the Cheesy Pav Bhaji along with butter toasted pavs, onion salad and lemon wedges for your next home party.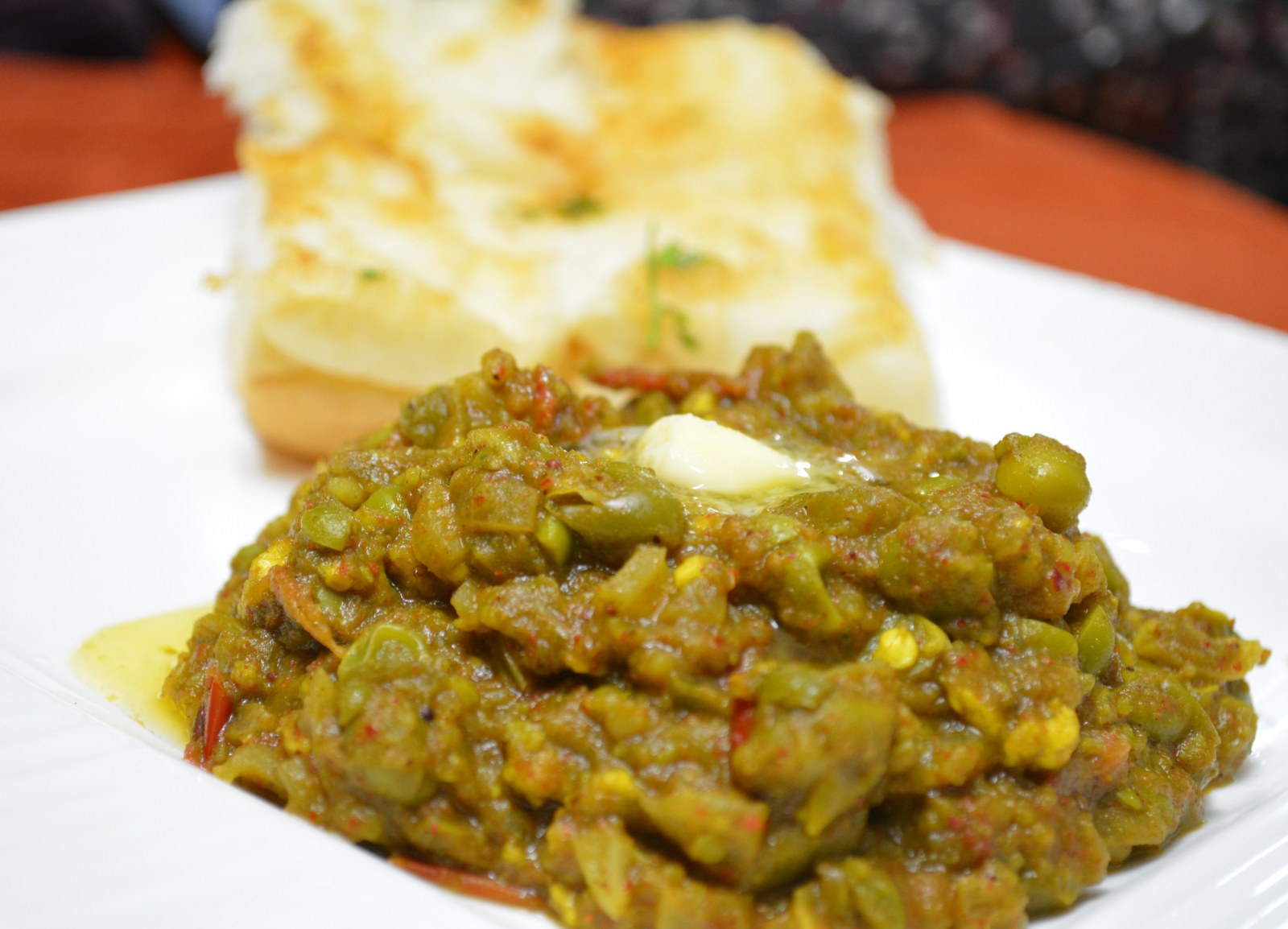 We usually make the normal pav bhaji by using the vegetables and spicing it with Pav Bhaji Masala. Here, lets give a twist to the usual pav bhaji by adding some greens in it. Try this one and impress your friends and family with this healthier version. Serve Hariyali Pav Bhaji on its own with a bowl of Kachumber Salad for a perfect weekday meal.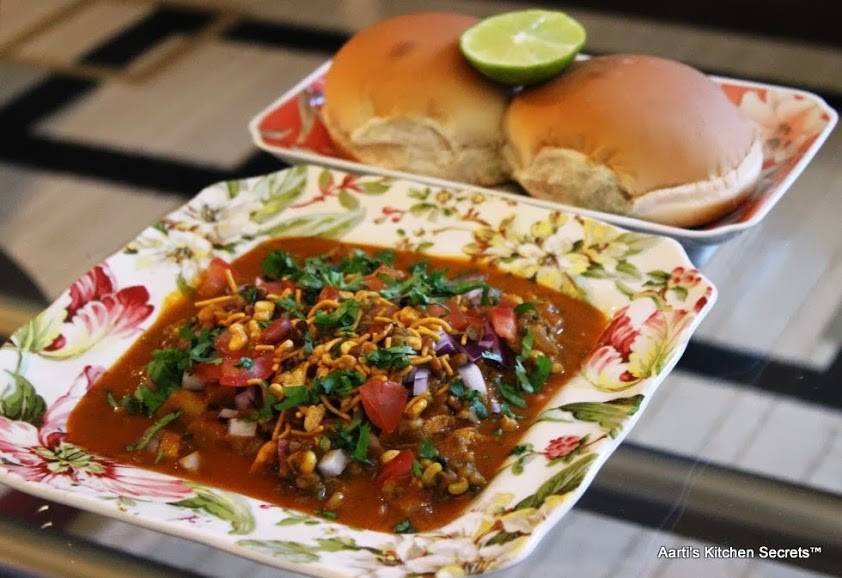 Kolhapuri Misal Pav Recipe is a famous Maharashtra street food . It contains all healthy ingredients in it like sprouted beans, vegetables. They contain good amount of fiber, protein and minerals that keeps you healthy. The dish can be served for break fast or for snack.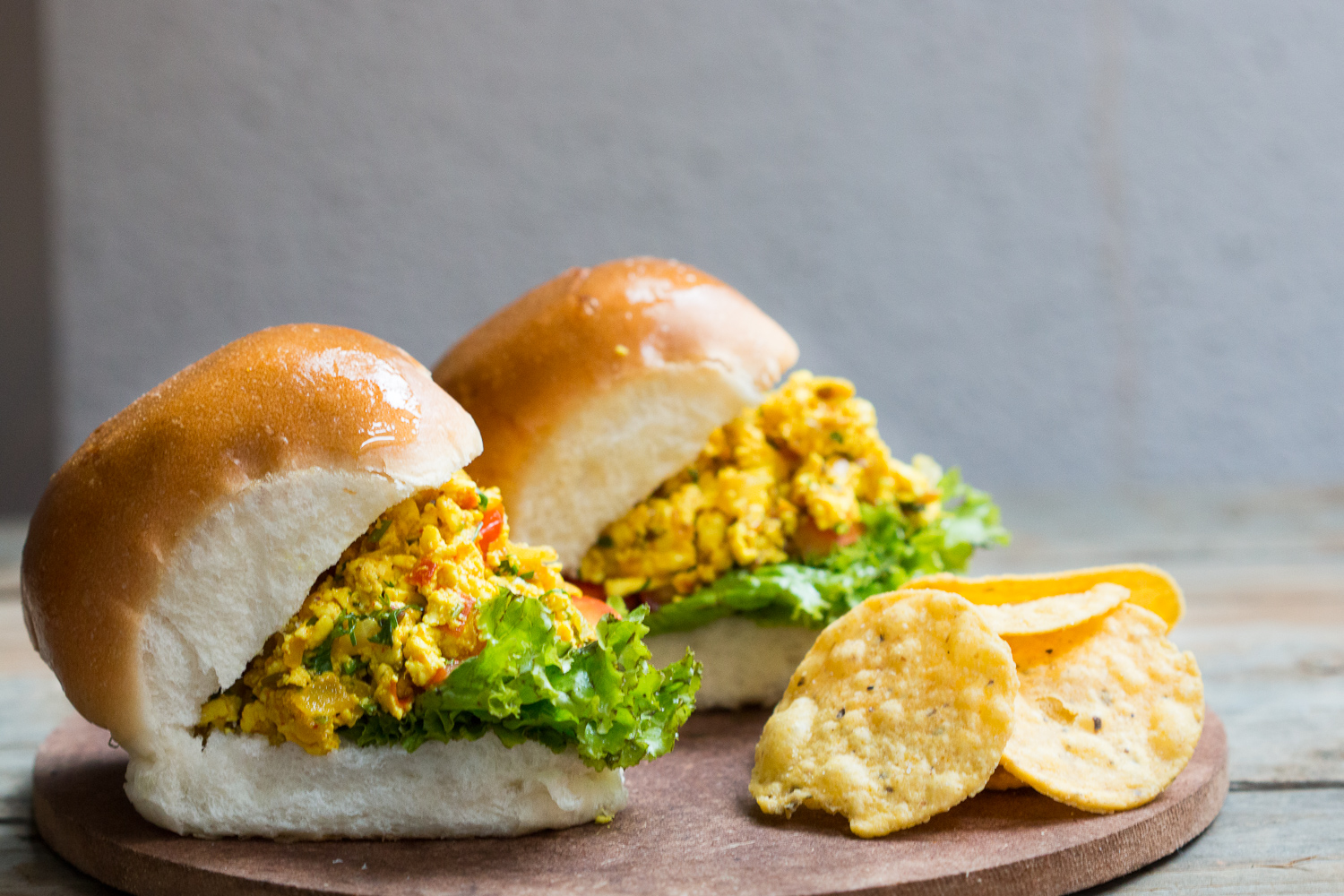 It works for adults and kids alike. Packed with protein rich paneer scrambled together with Indian spices, it is also versatile to ideas like layering with lettuce, tomatoes, onions and cucumbers to further up the fiber content.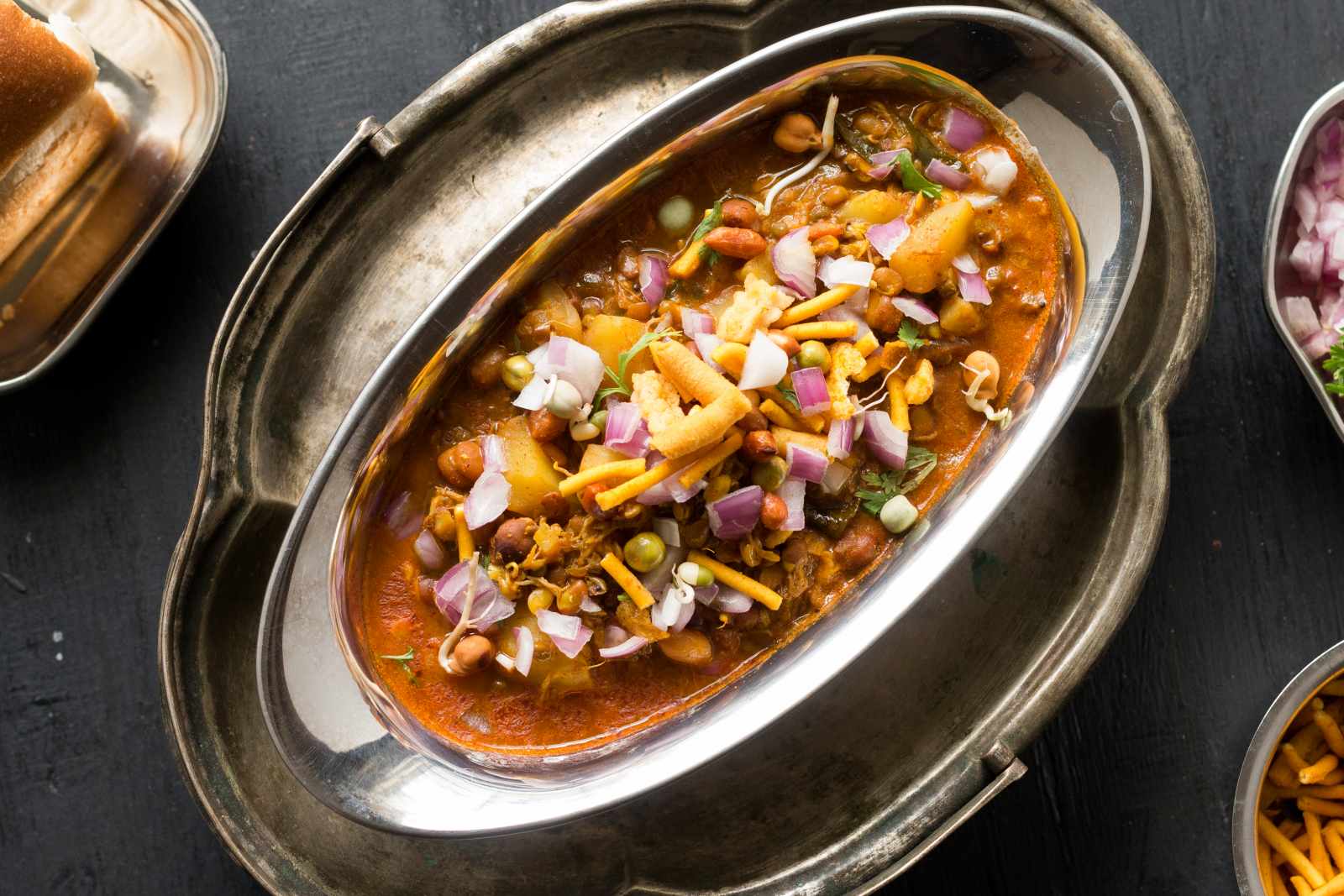 Misal pav is a Maharashtrian street food made from mixed sprouts. The word "misal" in Marathi language mean "mixture". Usal or misal pav is a spicy curry served as breakfast along with pav(freshly baked Indian style dinner rolls). It's a very healthy curry which is made from a variety of sprouts, potatoes and peas.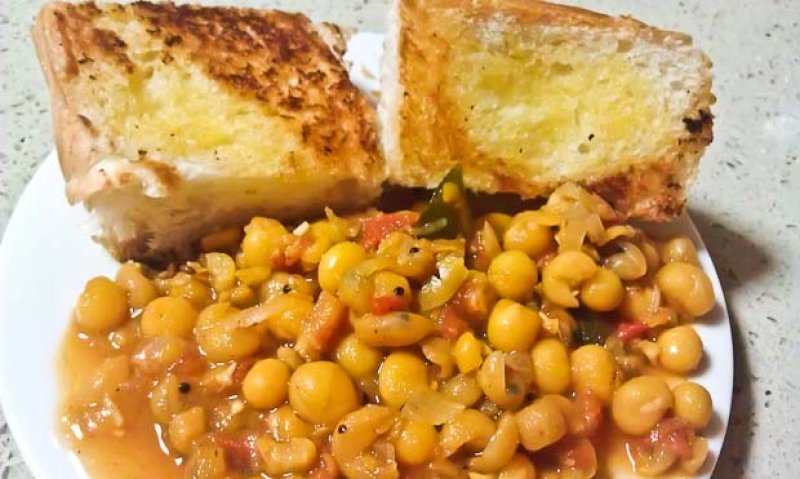 Usal Pav is a traditional and delicious Maharashtrian Mumbai Street Food that is made using the dried peas. This recipe has a tangy taste to it that comes from the addition of tamarind with many wonderful Indian spices.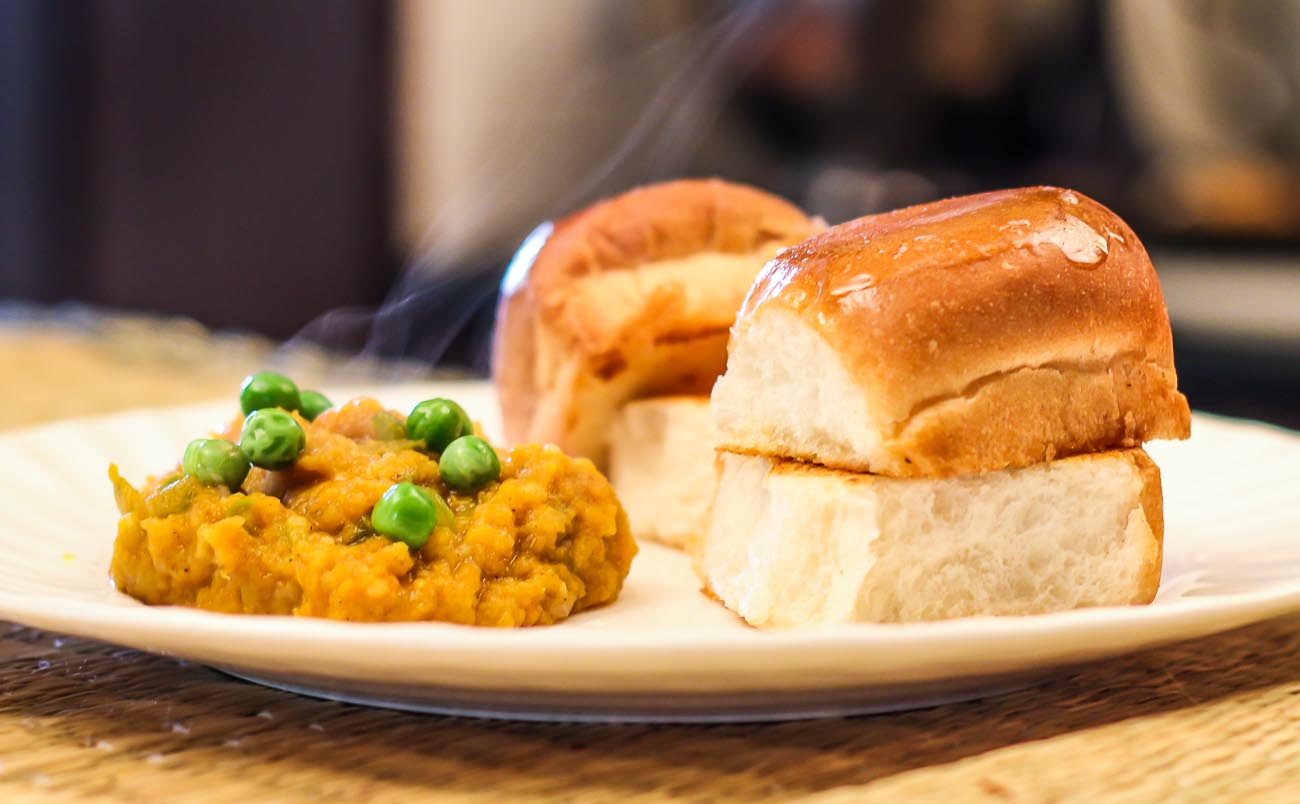 Pav Bhaji Recipe is one of the most popular street foods of India. The bhaji is made from spiced up potatoes and vegetables, simmered in butter and some spices, served with buttered pav buns.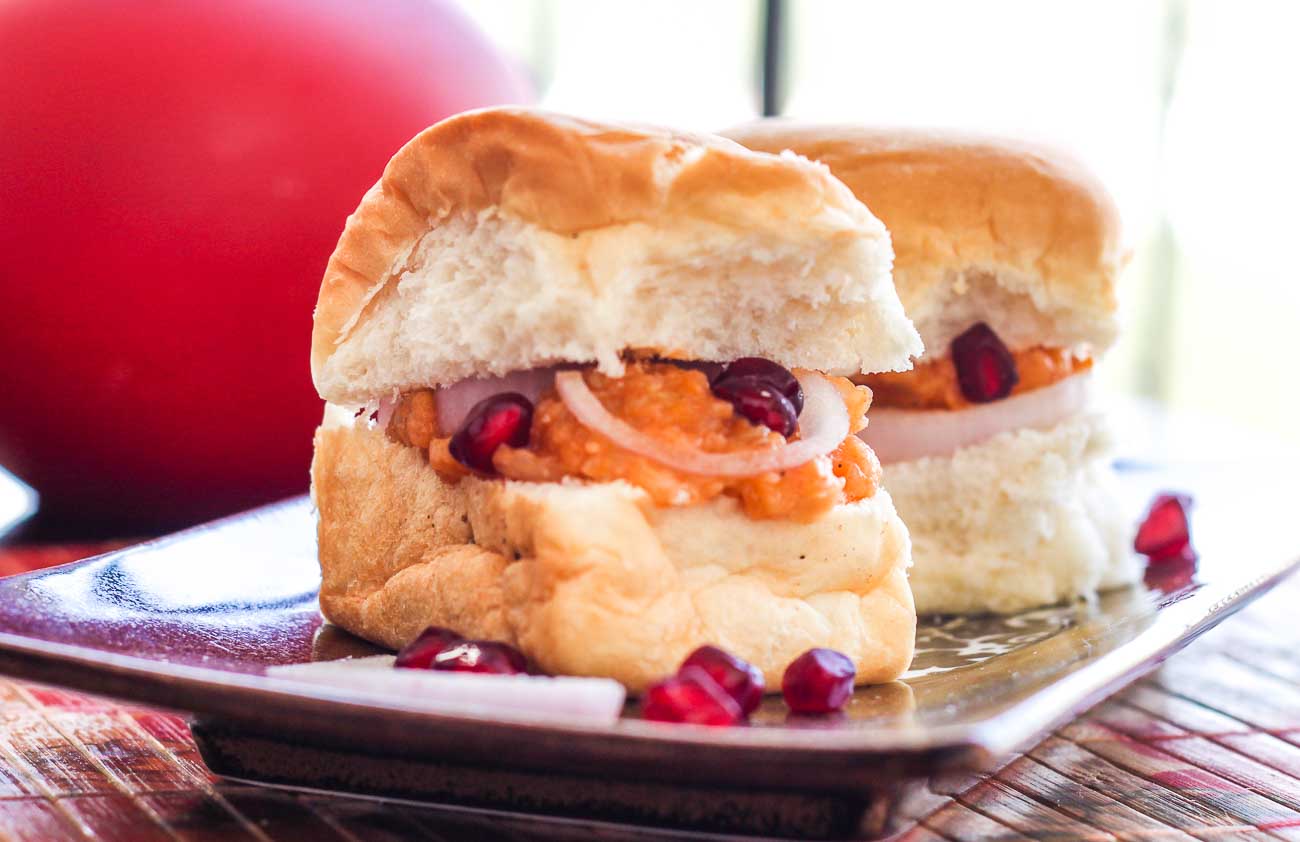 Dabeli is India's answer to the western burger that is popularly sold on the highways of Gujarat. The buns are spiked with a sweet and spicy potato mixture topped with onion, pomegranate, and fresh Lehsun Chutney and Sev.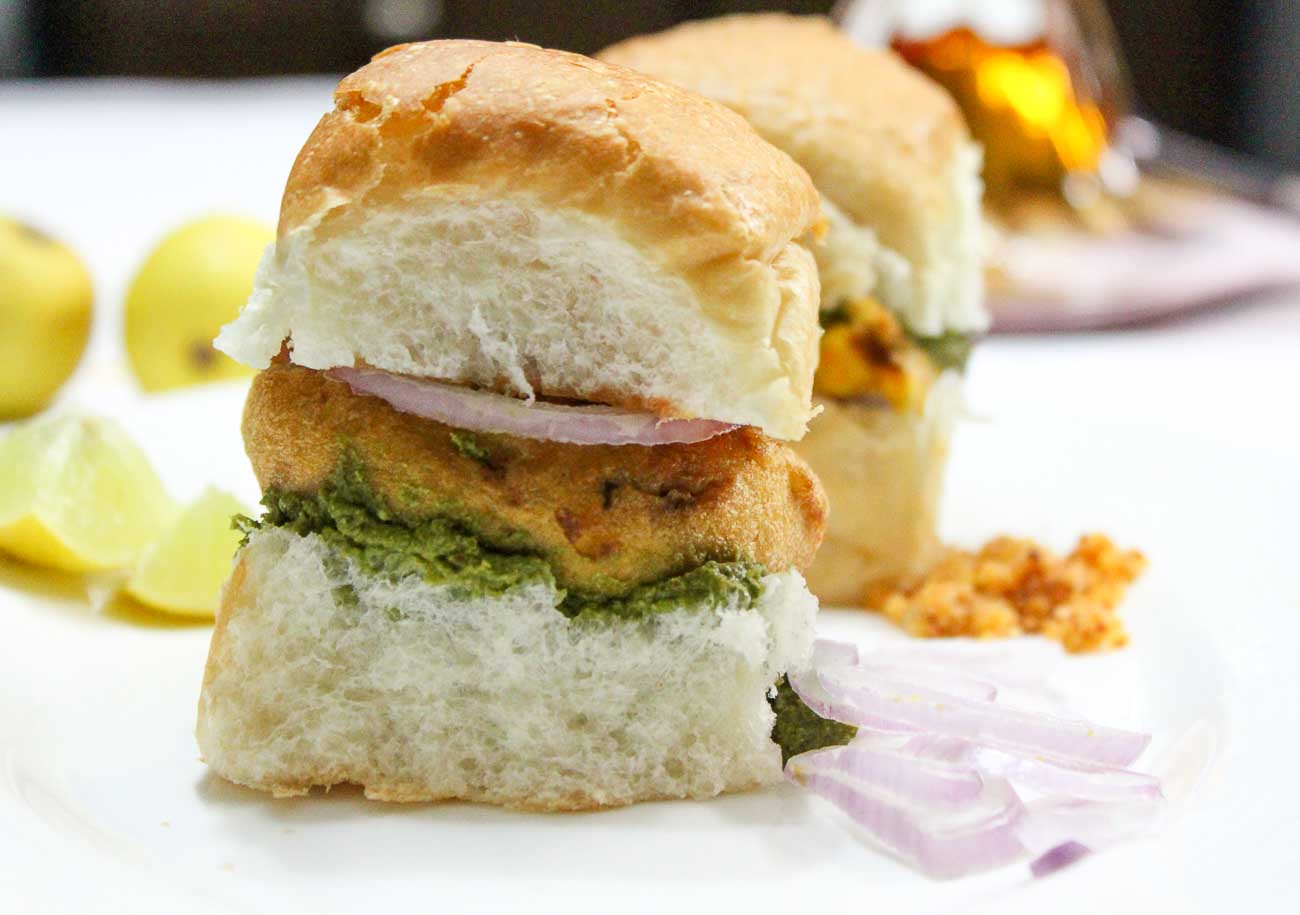 Vada Pav is a famous street food in Gujarat and Maharashtra. The lip-smacking vegetarian Vada Pav are smeared with Lahsun Chutney and Dhaniya Pudina Chutney is absolutely delectable to the palate.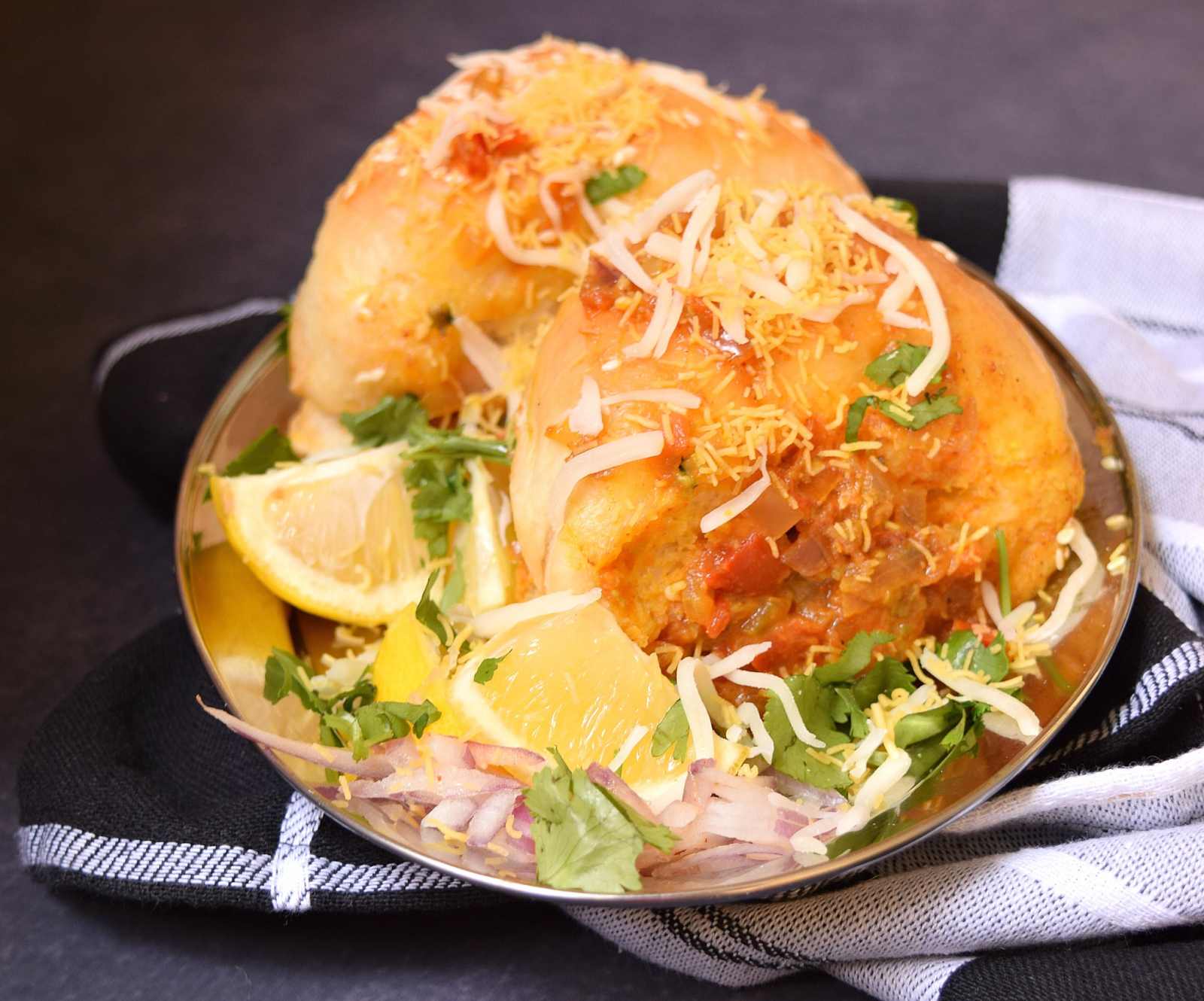 Masala Pav Recipe is a delicious Mumbai street food which is essentially the soft and airy pav and delicious vegetable mishmash within, served topped with lots of sev and grated cheese.Grated cheese is not traditionally added to the recipe, but here we have used to add to its taste appeal.