South Indian Cuisine, this a wide cuisine with the food from different states of India like Kerala, Tamil Nadu, Karnataka, Andhra Pradesh and Telangana. With the use of local masala and the different style of cooking makes the dishes from these states very different from each other. All over India, people only know about few South Indian recipes which are Idli, Dosa, Uttapam, Sambar and Coconut Chutney, but there is so much more to this cuisine which offers a variety of delectable food. From the mouth watering coconut based curries, delicious Poriyals and Thorans to inviting accompaniments, South Indian food is just fascinating and Incredible.
One of such delicious South Indian cuisine is Chettinad. Chettinad is a delicious cuisne from Tamil Nadu which is cooked by a community called the Nattukotai Chettiars, or Nagarathars. They roast the dry masalas and grind them into the powders to add it in the curry which gives it a fresh and distinct flavour. They make different types of curries with vegetables and serve it with different accompaniments like Appams, Dosa, Idiyappams, Idlis, Addais or Steamed Rice. The major spices used in the gravies are star anise, dry red chilli, tamarind, fennel seeds, cinnamon, cloves, bay leaf, whole black pepper corns, cumin seeds and dried fenugreek leaves. Different combinations of masalas are made using these ingredients depending upon the taste and flavour required for the gravy. They also make some delectable Non Veg curries, but here we have lined up 5 Egg and Vegetable gravies that you can make for your everyday food.
Chettinad Pakora Curry is a delicious lentil pakoras which are cooked in a spicy chettinad gravy. Chettinad recipes have a predominant flavour of fennel, cinnamon, garlic and red chillies making it very delectable. Though, this recipe is a bit spicy, you can alter the spiciness to your desired level. It is a semi gravy that goes very well as a side dish to indian meal. Serve the Chettinad Pakora Curry Recipe along with Chettinad Cauliflower Pepper Fry and Tawa Paratha for yoru everyday weekly meal.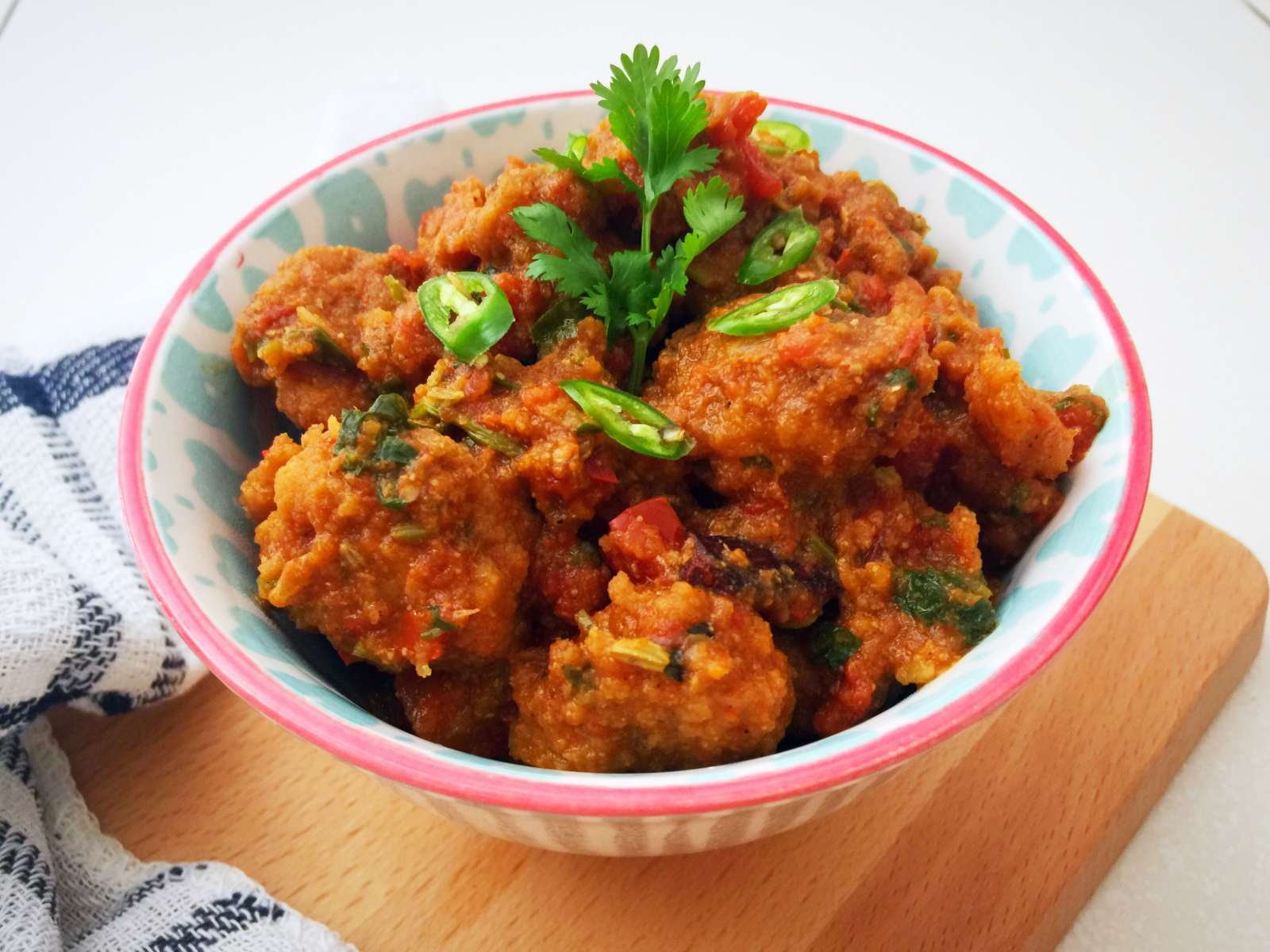 Paal Katti Chettinad Curry Recipe is a Chettinad Style Paneer Kurma that has been originated from the traditional Chettinad style curry. The authentic Chettinad masala is prepared by roasting a blend of spices and blending it into a smooth paste and then adding it into the sautéed pearl onion and tomato to give it a rich and spicy flavour. The paneer is just simmered into the curry. This Paneer curry tastes delicious with Whole Wheat Lachha Paratha and Beetroot Pachadi.
Chettinad Muttai Masala Recipe is a flavourful egg curry which is very different from the other egg masala recipes necause of its rich flavour. The use of the freshly dry roasted and ground chettinad masala makes it very aromatic giving it a nutty taste. You can serve the Muttai Masala along with Kerala Parotta and Tomato Onion Cucumber Raita for your everyday meal.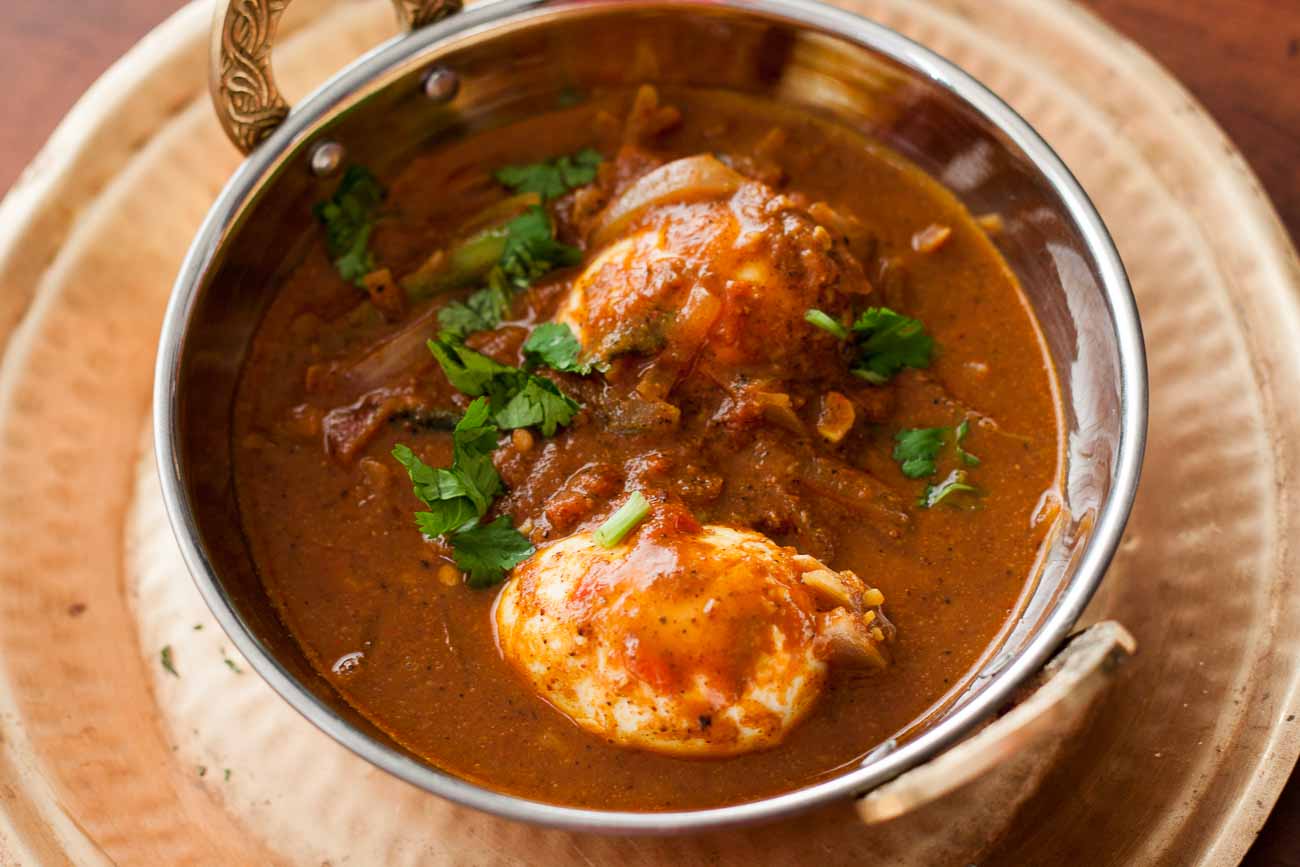 Chettinad Special Steamed Lentil Dumplings Gravy/Kola Urundai Kuzhambu is a traditional Chettinad dish served for lunch during weddings, celebrations and festival times. This tasty steamed lentil dumplings/ Kola Urundai soaked in spicy and sour gravy makes the lunch with rice divine. Serve Chettinad Special Steamed Lentil Dumplings Gravy along with Palak Raita and Phulka for your everyday meal.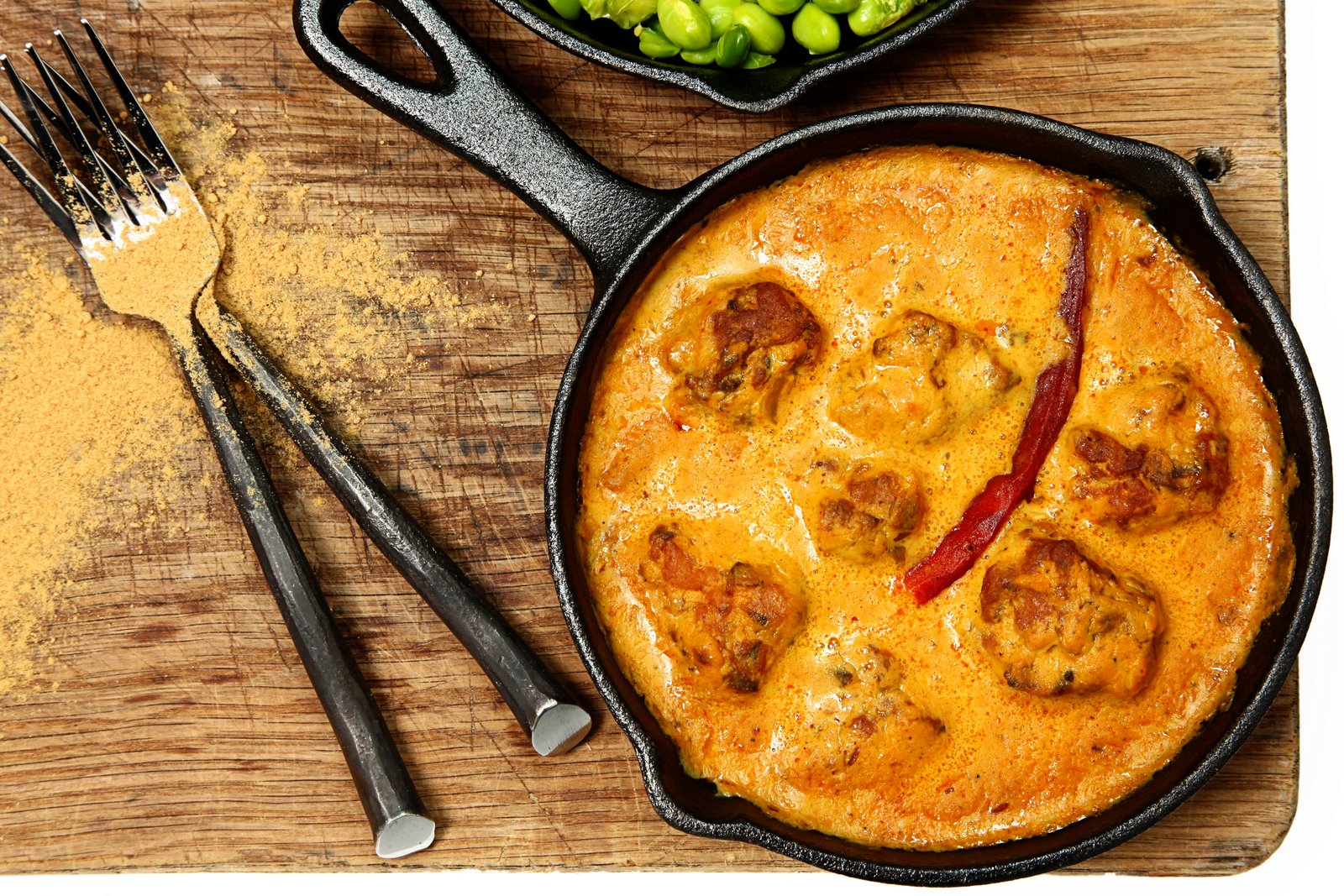 Chettinad Style Mulaikattiya Pasi Payaru Kuzhambu is a spicy Chettinad preparation made of sprouted green gram. Low in calories but high in fibre it is a healthy ingredient to include in your daily diet. Chettinad cuisine from Tamil Nadu is popular for its spicy and aromatic flavours. This kuzhambu is a delicious way to get your daily dose of sprouts. Flavourful and aromatic, it is best eaten with Steamed Rice. You can also serve it with Ghee Roast Dosas for breakfast.