Protein is those essential nutrients which is very important for our body. We usually find it difficult to include protein in our daily diet, as we are always confused on what to make other than dals and legumes which is high in protein.
Making the usual things everyday also becomes boring and repetitive. So how to consume the necessary protein for the day? Well, the answer is soya.
Soya is high in protein and tastes delicious. You can use Soya in various recipes such as curries, biryanis or even starters. But when it comes to the everyday food, these soya curries comes in handy. They are easy to make and also helps you to intake the daily dose of protein. Everyone knows how to make the simple soya curry but here we have lined up some curries with a twist, which makes these dishes even more tasty and flavourful. Every dish has a different masala in it along with the day to day masalas which brings out the flavour even more.
Also when we plan to organise a house party, we always end up making something with Paneer because they taste delicious and looks fancy. But this time, you can try these lip smacking soya curries and we are sure your guests will love it. Many people don't like the texture of soya but believe us these curries will make you like everything about it and you will make it again and again. So here we have lined up some mouth watering and inviting soya curries which you can mask using the day to day ingredients.
Soya Chunks Pepper Curry is protein rich curry prepared with soya chunks and pepper/capsicums in South Indian style, onion-tomato based curry. This curry can be served with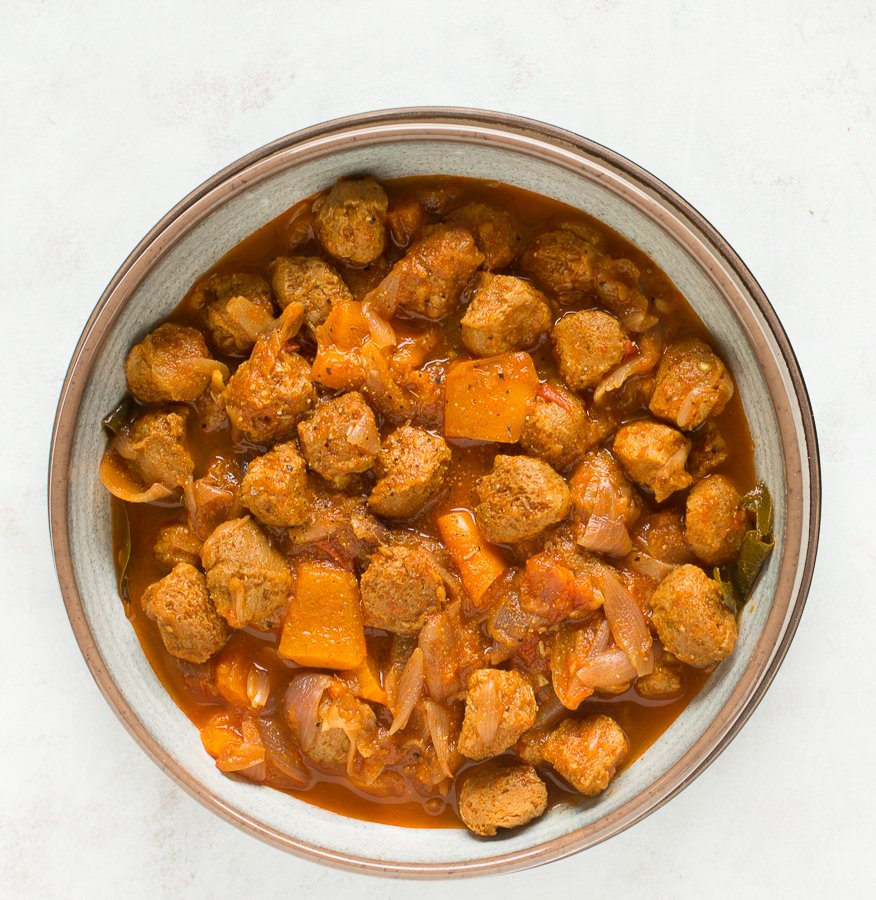 Soya Kheema masala is a delicious vegetarian kheema that can be prepared quickly and easily. Healthy soya granules along with potato and peas make this masala a decadent one. In this recipe, you just need to soak them in water and then cook it in masala. This curry can be served with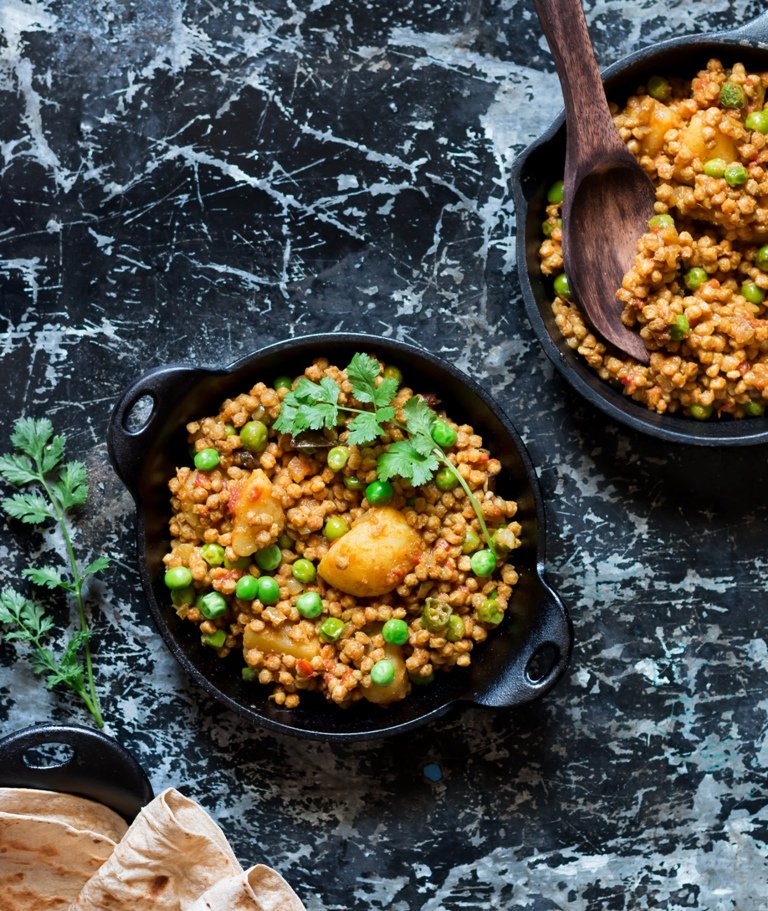 Gobi and Soya Keema is grated cauliflower dish cooked with soya granule, potato and peas. The word Keema is usually referred as Lamb Mince Curry but Gobi and Soya Keema is a vegetarian version of the same dish with a healthy twist of soya granule. This curry can be served with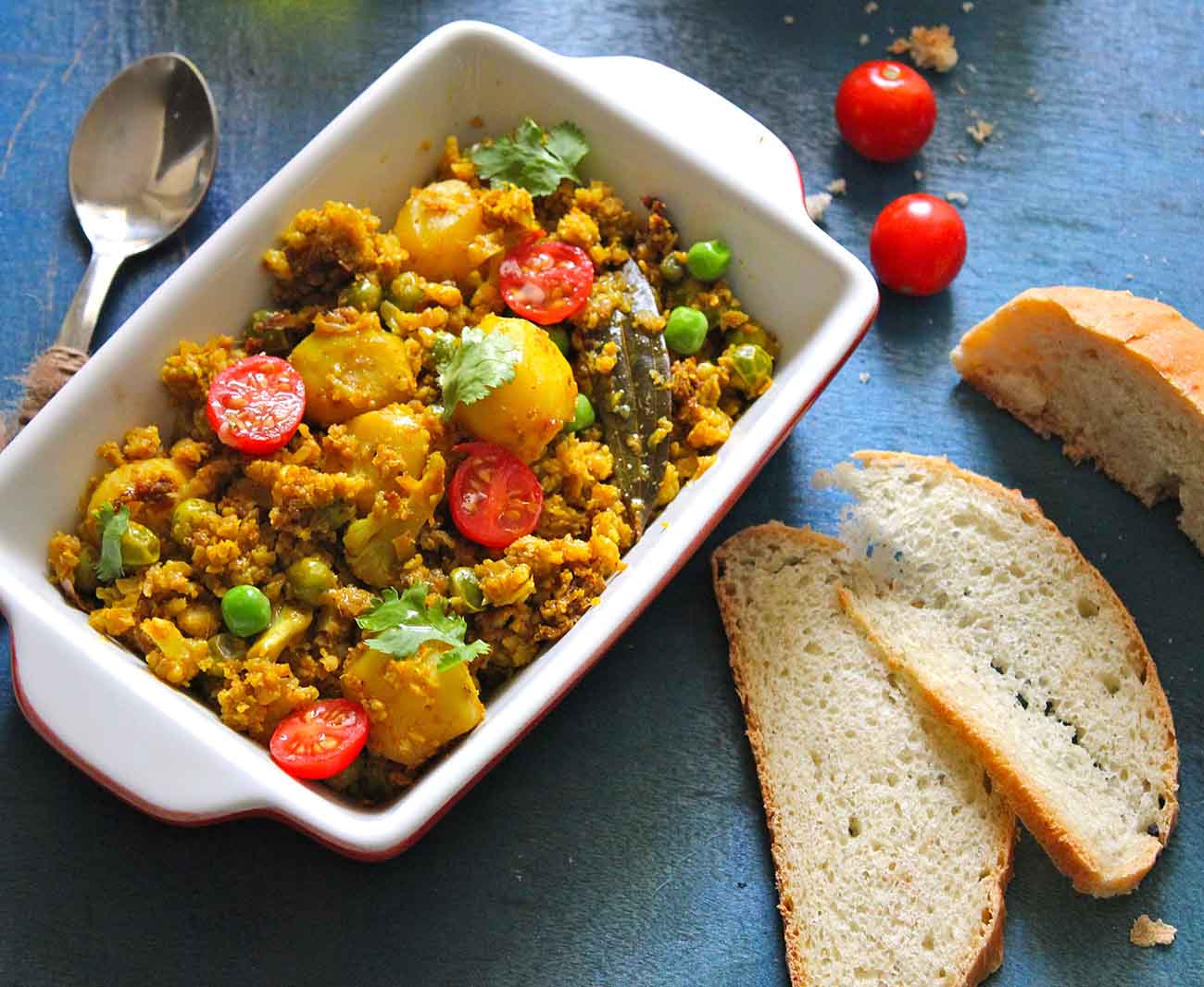 Soya Chunks Masala in Coconut Milk is a spicy preparation of protein rich soya chunks in coconut milk which has its own list of benefits. The spiciness of the gravy can be adjusted according to the palate. The preparation of the soya chunk masala is an effortless affair with subtle flavours of spices and coconut milk, hence can be a top option of a lazy weekend menu. This curry can be served with

Vegan Soya Aloo curry, makes a perfect pair to serve on a busy weekday. With easy ingredients, less efforts, this curry is very much quick to dish out. Also good for people who are vegan and wants a soya curry to be served during their weekdays. This curry can be served with