A delicious meal that is healthy too. This Portion Control Meal Plate is one such meal that you must try in your kitchen today. Packed with food from various food groups giving you the right amount of nutrients from the required portions. Using fresh, seasonal local produce is the key.
Eating the right portion sizes, eating healthy and mindfully is of utmost importance.
In today's meal plate we have an all time favorite rajma masala, that is made with no onion and no garlic option. Then we have a simple sabzi made from carrot and beans that is tossed with some onions and tomatoes. A plain curd will help you satisfy your palate. The curries can be had with some jeera rice. Pickles onions and crispy papad for a good crunch.
Kidney beans are a good source of cholesterol-lowering fibre. In addition to lowering cholesterol, the high fiber content prevents blood sugar levels from rising too rapidly after a meal, making these beans an especially good choice for individuals with diabetes, insulin resistance or hypoglycemia. When combined with whole grains such as rice, kidney beans provide virtually fat-free high-quality protein.
Tips for portion control:
You can decide the minimal quantity of rice required for you based on your daily activities and how much your body requires. If you wish to, you could choose to skip the rice and increase the other elements on your plate.
Read the Guidelines for Healthy Eating Using Portion Control to incorporate healthy eating habits into your everyday lifestyle.
1. Punjabi Rajma Masala Recipe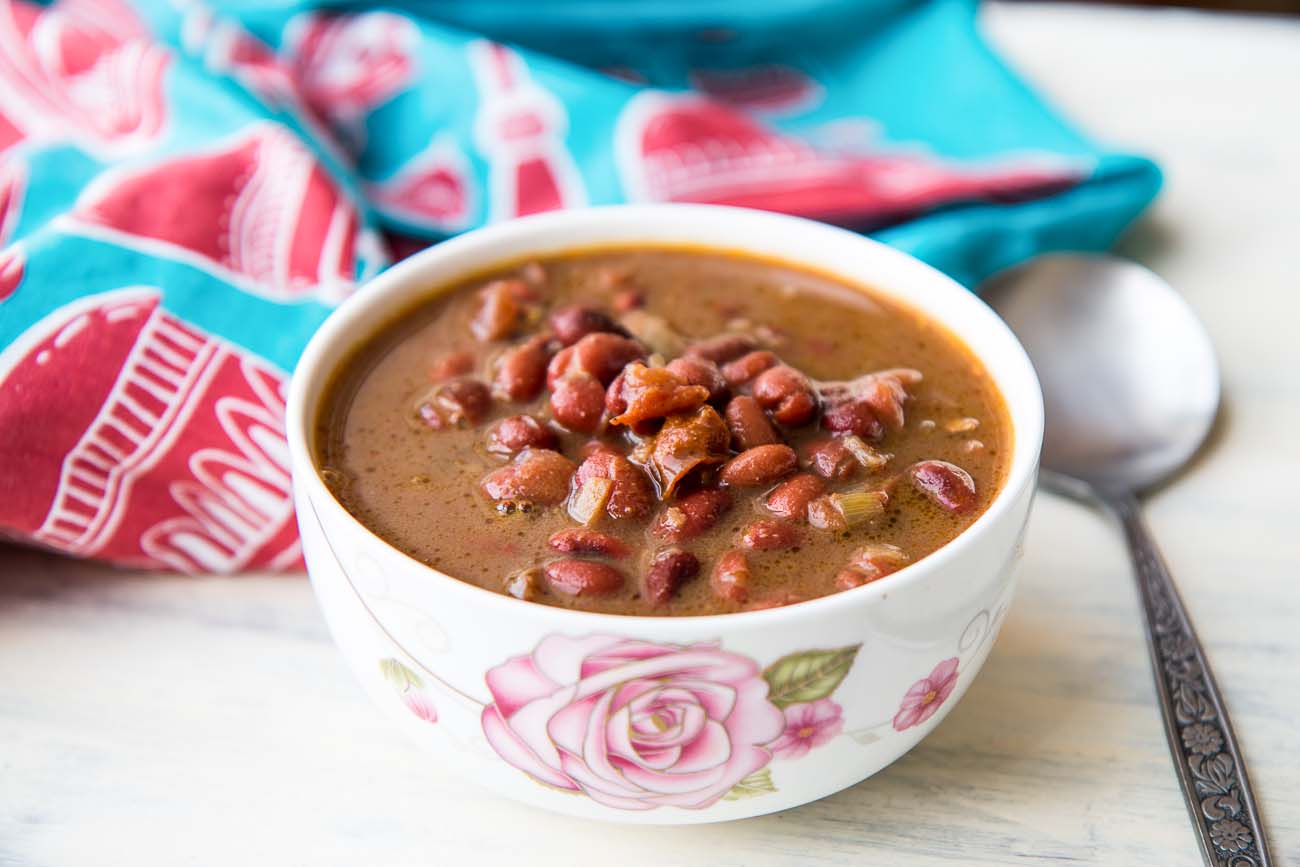 The Punjabi Rajma Masala also known as the North Indian Red Kidney Beans Curry is a very famous recipe from the North India. Rajma Masala popularly known as Rajma Chawal is considered as a comfort food in a Punjabi home.
You can also make these recipes for your meal plate instead:
2. Carrot Beans Sukhi Sabzi With Simple Masala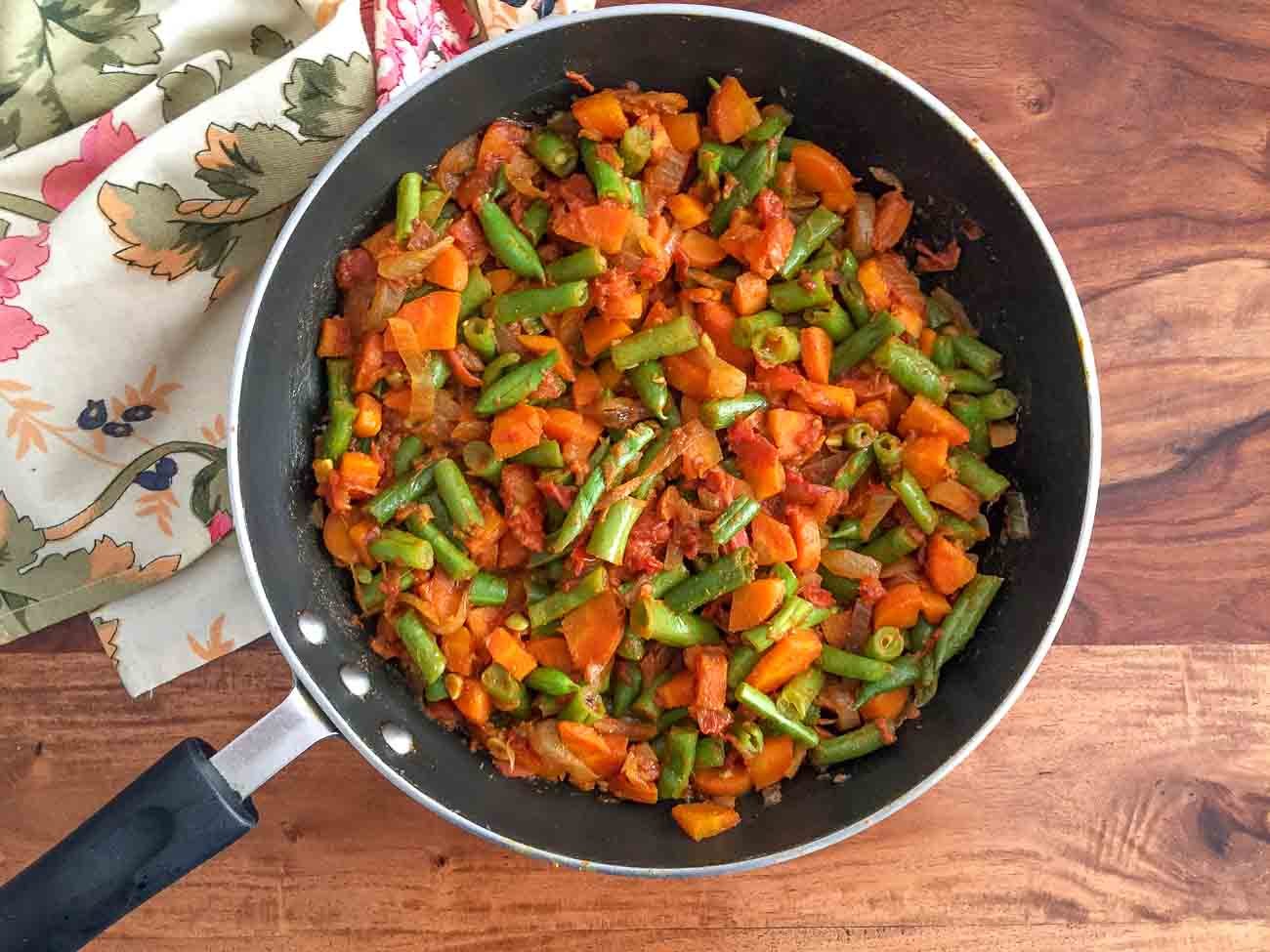 A quick and easy healthy subzi that is made with simple masalas at home. Keeping the masalas simple, brings out the real taste of the vegetables. The addition of jaggery and amchur to the recipe also adds to the perfect flavor, giving it moistness to serve along with phulkas or even combine it with rice.
If you are looking for more Carrot recipe here are some:
3. Jeera Rice (Pulao) Recipe (Cumin & Ghee Flavored Rice)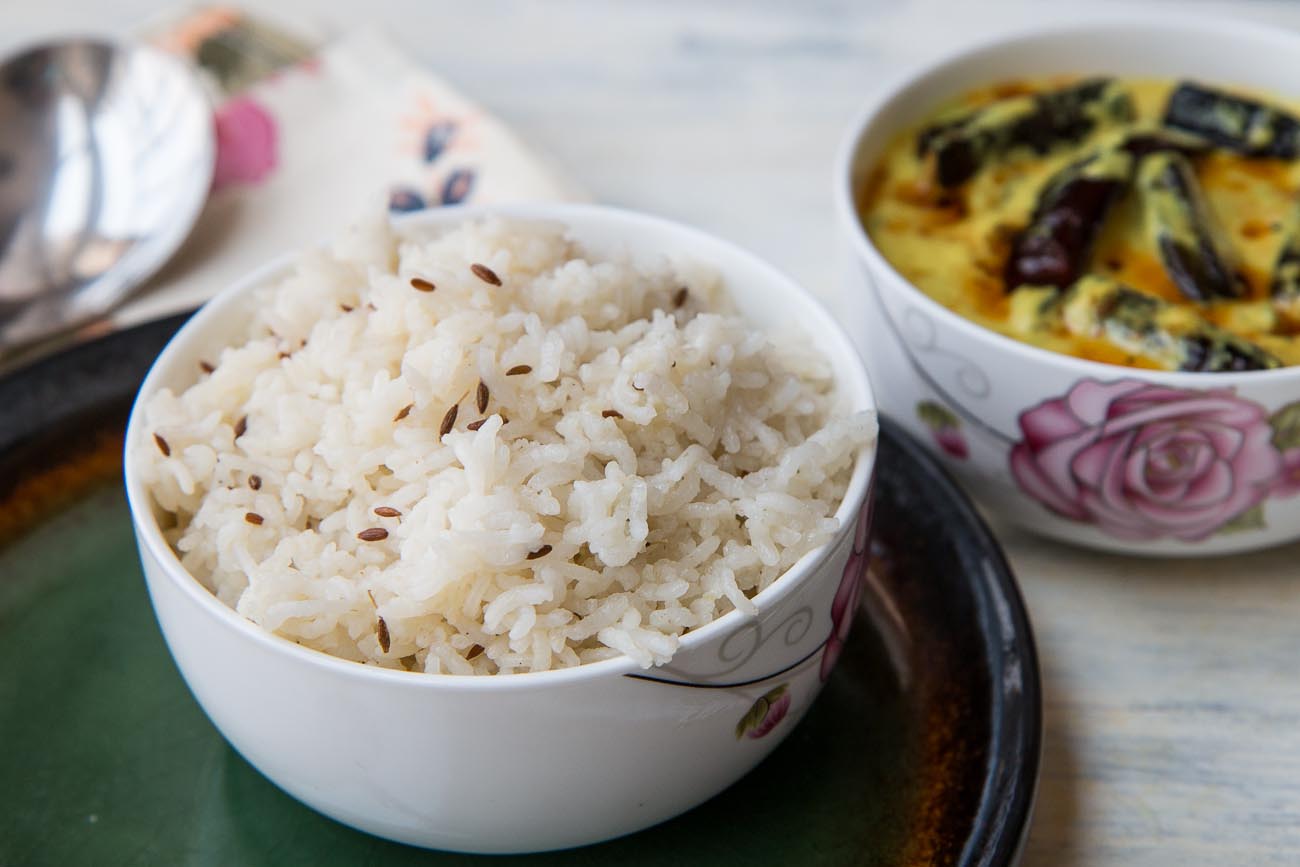 Simple rice recipe that you can make in less than 20 minutes. The fresh roasted cumin along with ghee when combined with steamed rice, brings out a fantastic nutty flavor that goes well with a variety of dishes.
Take a look at more flavoured rice recipes to try in your kitchen
We have included curd in your daily diet, as it has many benefits such as
It improves digestion
Great source of Calcium
Good for your heart
Helps release stress
Helps you beat the scorching heat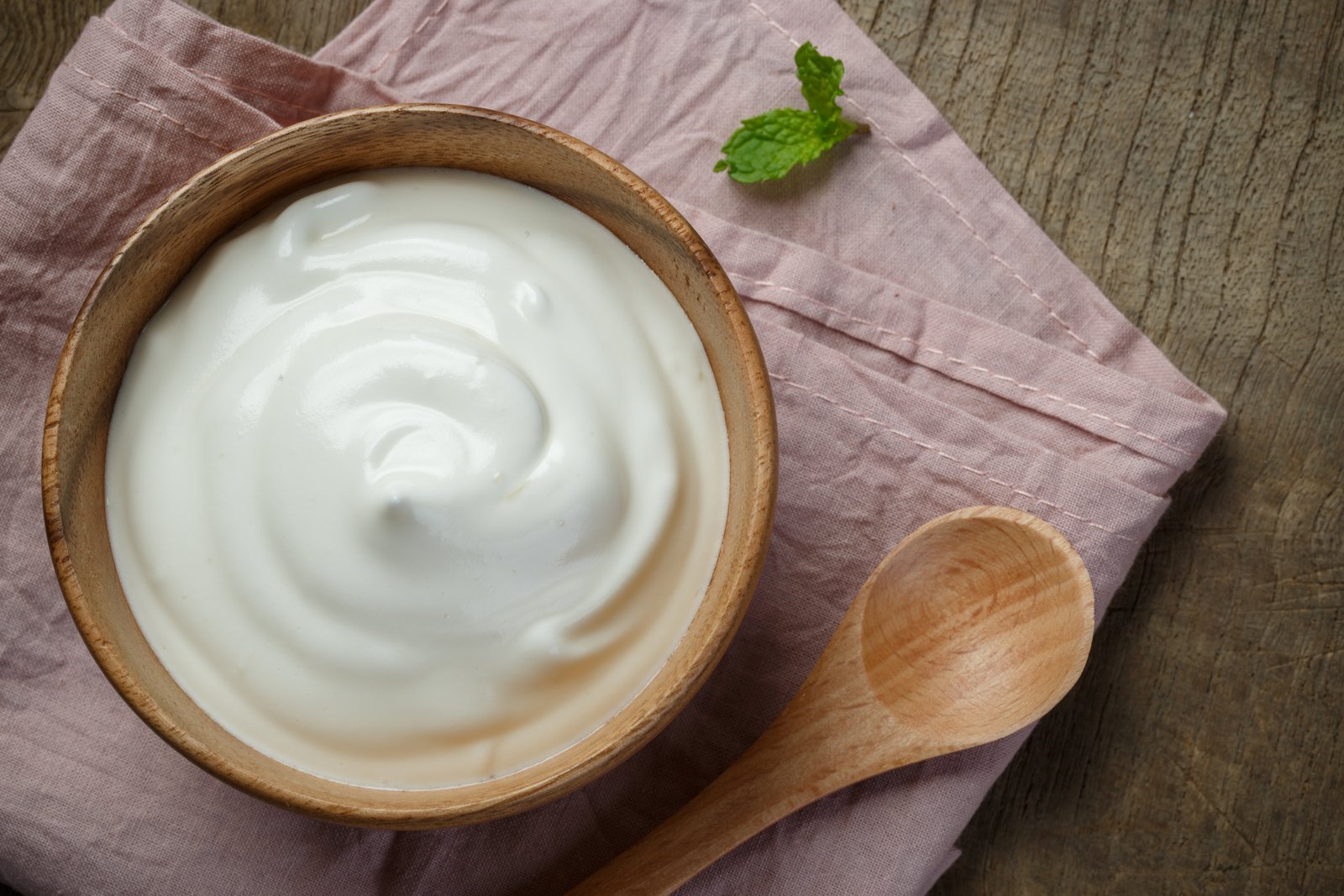 Urad dal papads are very good for being roasted than being deep fried, like rice papads. Urad dal papad can be made and spiced with jeera, garlic, pepper or their combination. In India, traditionally the papad are prepared during summer and sun dried. You can also buy these papads from stores.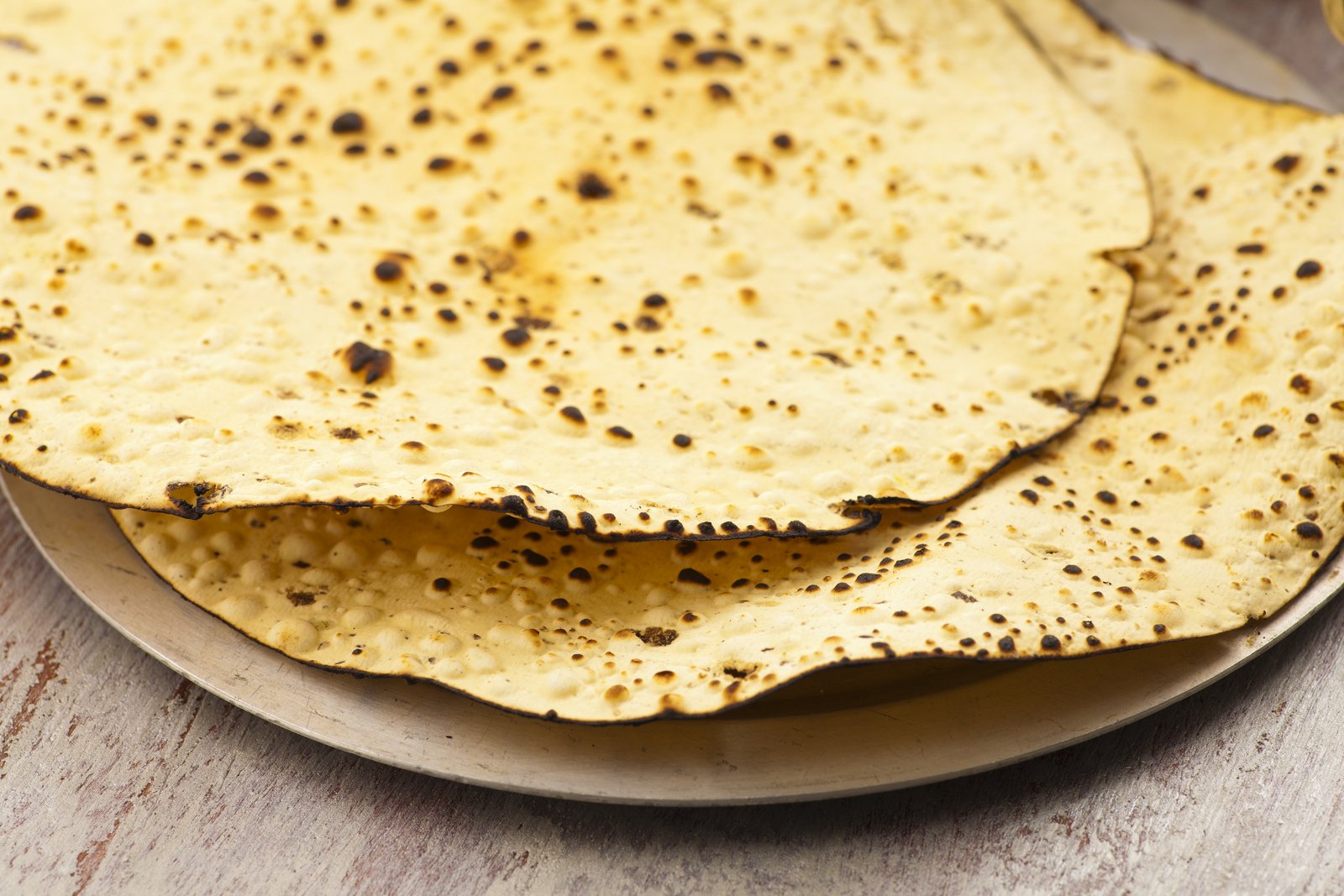 An accompaniment that goes really well with any Indian main course, as it gives a nice crunch and acidic flavour to your palate as you eat.