How To Roast A Papad
Simple stove roasting and oven roasting methods explained to get the perfect roasted papad.

Archana's Kitchen
On

Saturday, 08 July 2017 07:12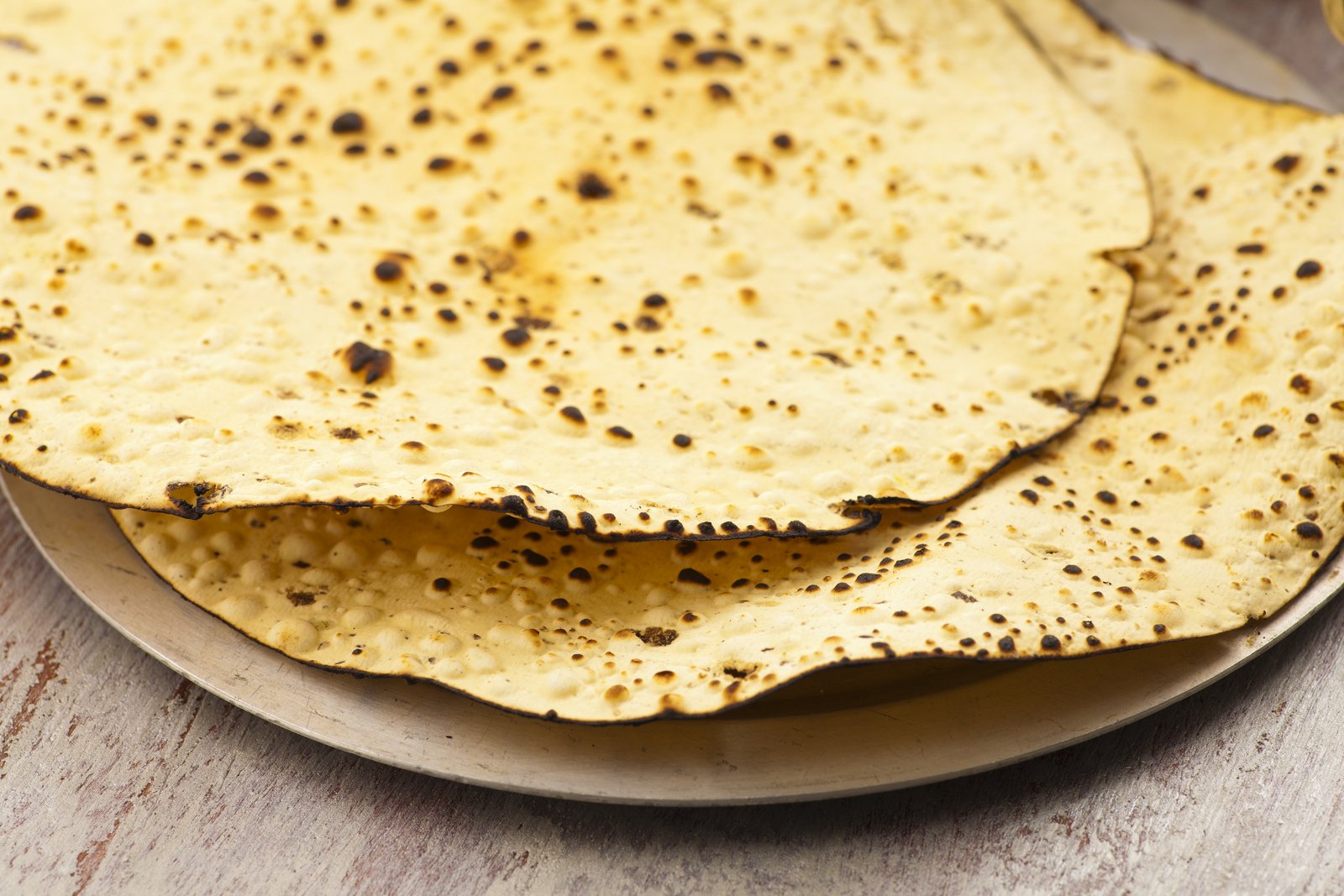 How To Roast a Papad? We all love a roasted papad when it is an Indian meal plate for dinner or lunch. We also use roasted papad in recipes like Roasted Papad Chaat Recipe, Papad Ki Sabzi Recipe or Papad Nachos With Salsa Recipe. Urad dal papads are very good for being roasted than being deep fried, like rice papads. Urad dal papad can be made and spiced with jeera, garlic, pepper or other combination. In India, traditionally the papad are prepared during summer and sun dried. You can also buy these papads from stores.
Roasted Papad can also be made into
How to make How To Roast A Papad
Stove top Method
To make a Roast Papad, hold the papad with tongs and start roasting the papad evenly on a low-medium flame.

The blisters should be even and golden colored. You should keep shifting the papad so that the papad won't get charred.

Shift the tongs to a roasted part of the papad to roast the side where tongs were held and was hence away from fire.
Microwave Method
To roast a papad in microwave, place one papad inside (Keep away from the center since keeping the papad in middle of the oven plate will result in uneven roasting) and microwave on high for 15 seconds.

Open the door of the equipment, tilt the papad a bit where it hasn't started roasting yet and continue microwaving for 15-20 seconds or till done. Keep a close watch since the papad is easily burnt.

Serve Roasted Papad along with Indian meals.