Have a rich meal plate with a variety of dishes that we have tried at Archana's Kitchen. We have created a better way to plan your day with a set menu that has been produced at our in house. This will help all our food lovers who are seeking the need to eat healthy as well tasty meals everyday. This is very important because what you eat on a day to day basis matters a lot to help you gain nutrition in your body. It is very important to keep a track on what you eat for a daily basis as it will help you gain nutrition and keep you fit.
The meal plate is quite rich and people who are looking for a comforting meal on a weekday, this might help you to plan better and stock up your kitchen with the essential ingredient needed to create this delicious meal plate. In this meal plate we have Ridge gourd (Dietary Fiber), Ladies Finger (Vitamin C), Mushroom (Protein), and Wheat(Carbohydrates). This way you will have a complete diet set for your day.
Plan your day to day meals by following our menu list for today :
1. Chana Turai/Nenua Chana Sabzi Recipe (Ridge Gourd with Black Chana)
A dry subzi loaded with good amount of spice powders to create a delicious a side dish for phulkas.Turai in other words called as Ridge Gourd or Sponge gourd is rich in nutrients and minerals when combined with Black Chickpea will yield you good amount of Dietary fibers and proteins.
If you are looking for more Chickpea Recipe here are some: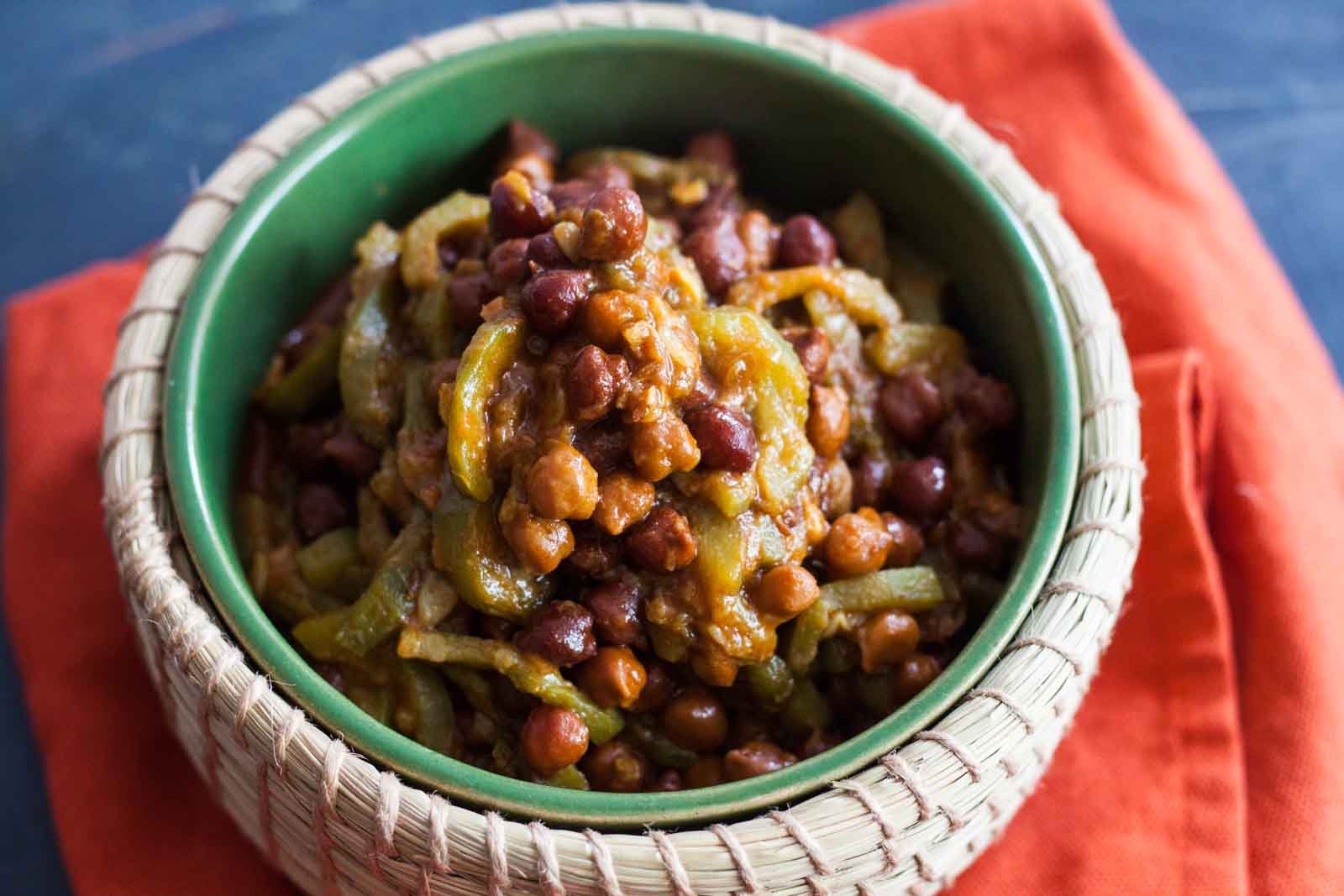 2. Iyengar Style Vendakkai Mor kuzhambu Recipe
Mor Kuzhambu is a yogurt based curries that are made thin and flavoured with spice. In this recipe we have added ladies finger to enhance the flavour.
If you are looking for more Mor Kuzhambu recipes here are some :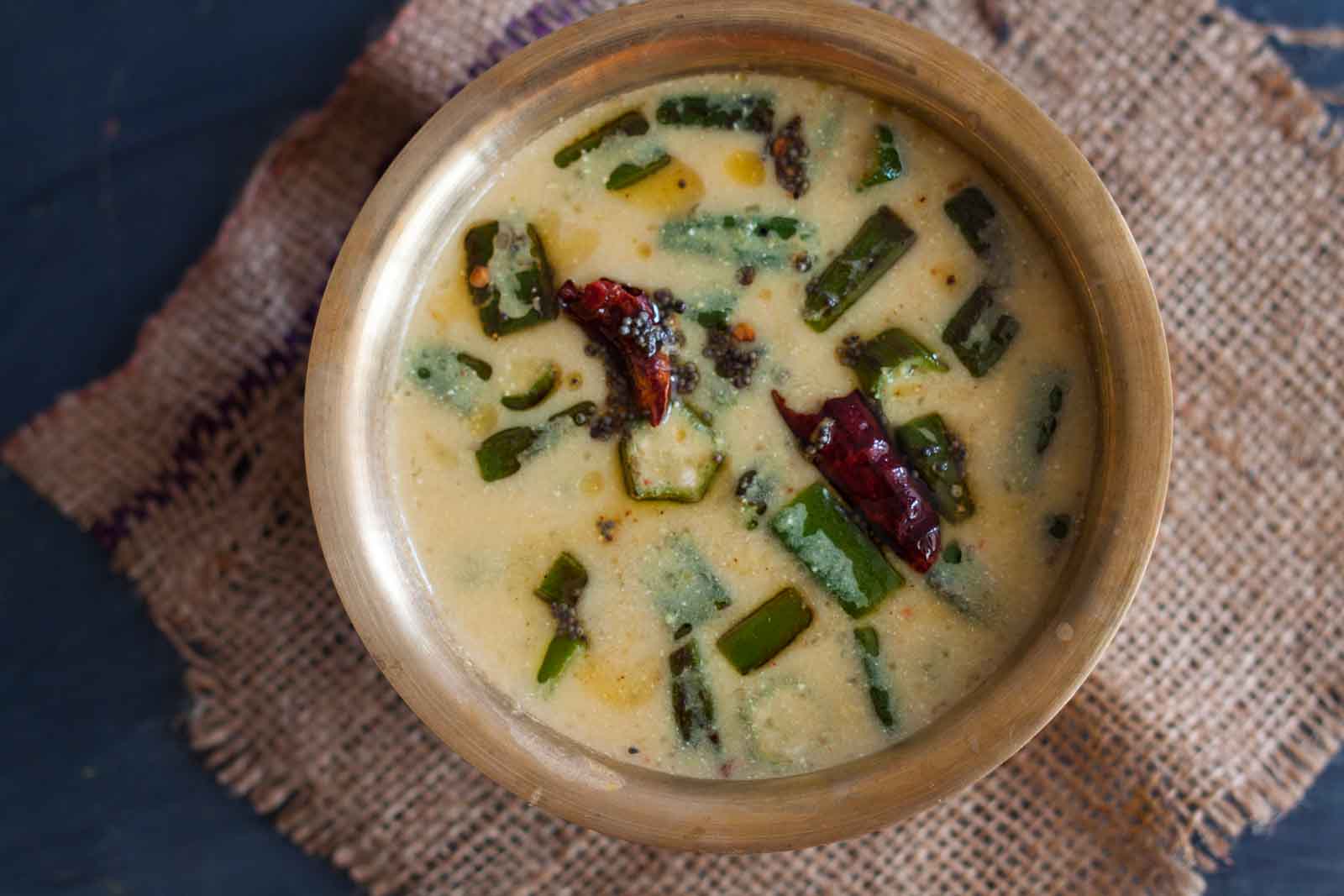 3. Spiced Kumbh Pulao Recipe (Spicy Mushroom Rice)
If you love mushrooms, you can't resist yourself adding this 'Tandoori' dish in your North-Indian menu. This makes for a great weekday dinner. It is a quick and easy recipe and does not take up too much time to prepare.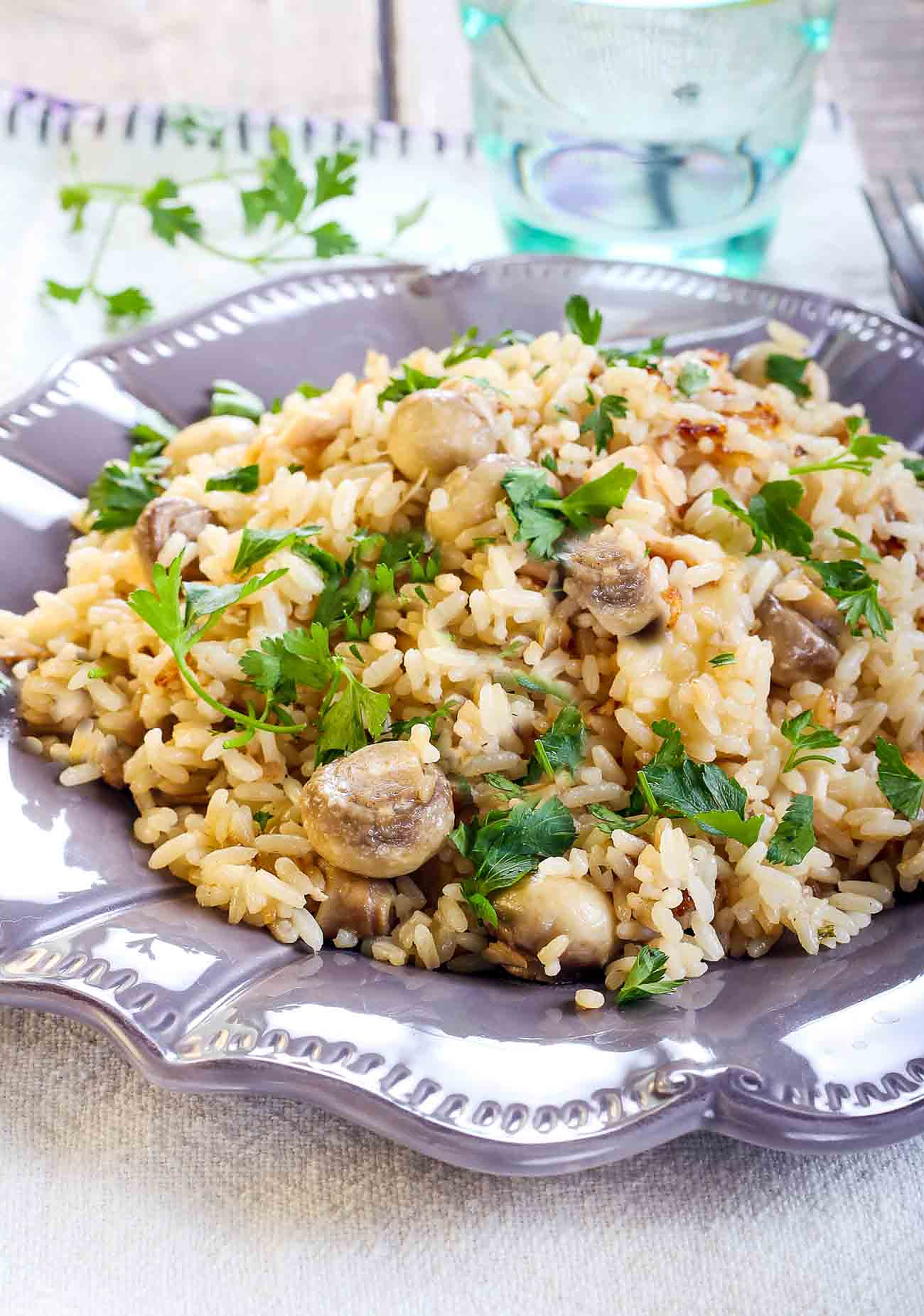 4. Nellikai Pachadi Recipe (Amla/ Gooseberry Raita)
A very quick tangy pickle made with gooseberries and tossed with some Indian masala. Any time where you feel you have lots to do on your plate and then need something quick to be made which will taste tangy and spicy, you can create this recipe instantly.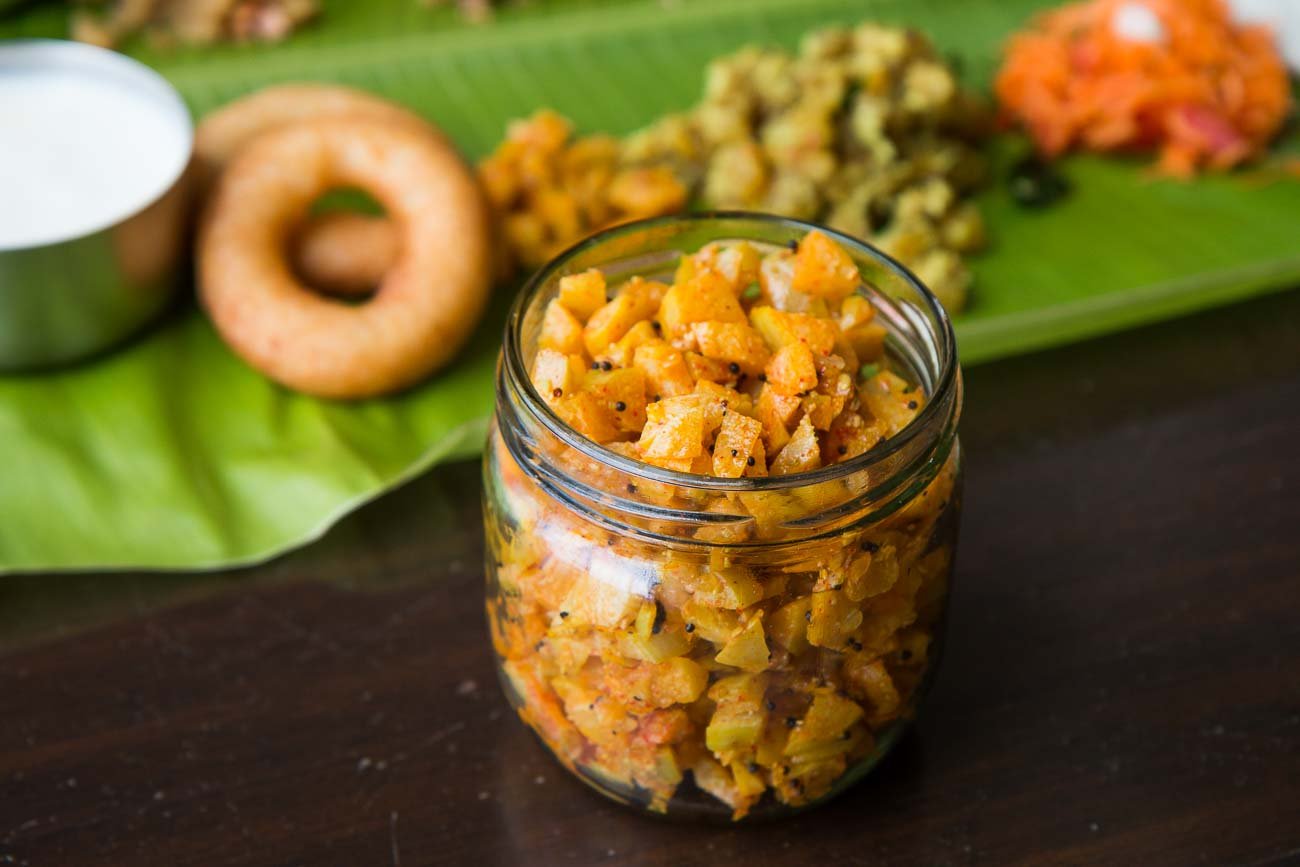 5. Phulka Recipe (Roti/Chapati) - Puffed Indian Bread
Phulkas also known as Roti or Chapati in some regions are a whole wheat soft and thin puffed flat bread.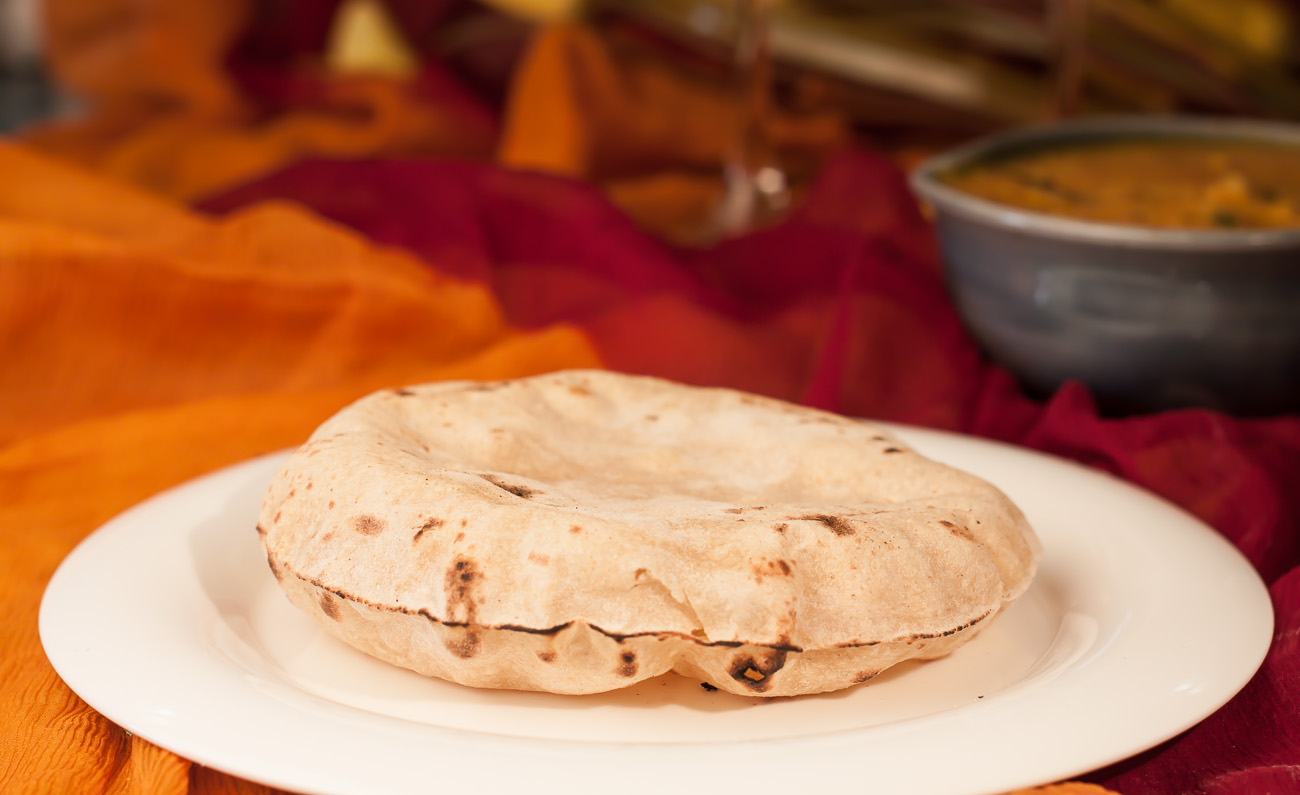 6. Cut Vegetables
Add freshly chopped cucumber or vegetables as part of your meal is very essential as you will be getting the vitamins and proteins directly into your body. You are free to add any sort of vegetables that you love.