We believe it is important to add all food groups and colours on a plate in order to make it a Wholesome Portion Control Meal Plate. In today's meal plate we have added Dal Palak, Arbi Ajwain Sabzi, Tawa Mushroom, Carrot & Tomato Salad And Homemade Curd.
Our body requires nutrients from all sources in order to function and aid us in our day to day activities. So, when you plan your meals for the week, buy a variety of seasonal vegetables and pulses that can be incorporated into your daily meals for each day of this week.
In this week's meal plate we have a delicious Dhaba style Dal Palak, chock full of nutrients from the Palak and Dal. A brilliant method to adopt by adding fresh green leaves into your everyday dal to whip up a delicious side dish that you can eat along with your usual roti and steamed rice. The dish will give you a good amount of protein and Iron needed for your body.
A new way to prepare your Arbi or Colocasia with Ajwain which adds that extra zing to the vegetable. Arbi is a better option to include into your meals rather than using potatoes. It is a great root vegetable that is rich in dietary fiber and helps in reducing the risk for diabetics.
Mushrooms are found in plenty in the winter season, so add that as part of your diet. Mushrooms are known source of B vitamins, Vitamin D, protein and selenium which aids in reduction of inflammation in the body. Here is a deliciously simple recipe of Tawa Mushroom dry curry served along with phulka, an easy to make salad of Carrot and Tomato and Homemade Curd.
Below are the quantities we have used for a complete portion control meal. You can use these suggestions based on your dietary requirements. We have plated One roti and the below calories are calculated for 1 roti.
Total Calories: 340 calories
Dal Palak - 1/2 Katori
Arbi Ajwain Ki Sabzi - 1/2 katori
Tawa Mushroom - 1/2 Katori
Roti - 1 piece
Carrot Salad - 1 Katori
Curd - 1 Katori
Read the Guidelines for Healthy Eating Using Portion Control to incorporate healthy eating habits into your everyday lifestyle.
Here's a simple Dhaba style dal recipe, with chopped palak cooked in a spicy dal mixture topped off with a tempering of onion, garlic and asafoetida. This style of dal is usually prepared in road side dhabas that are served with hot Phulka or even hot steamed rice.
If you like this recipe, here are a few more Dal recipes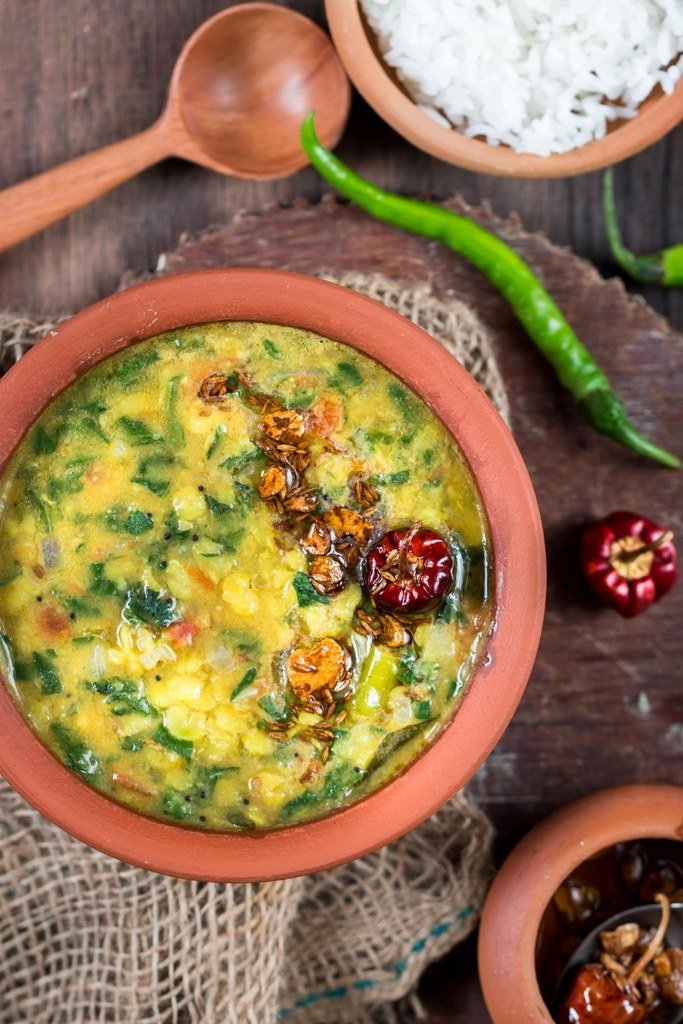 Arbi or Colocasia is a root vegetable and popular all over the Indian Sub continent. Before the advent of potatoes in India, Colocasia was the popular root/tuber vegetable. They were made into chips, added along with meats to make a mash or even added in gravies just like potatoes are added these days. Arbi Ajwain Ki Sabzi is a pan tossed dry curry with ajwain, a highly medicinal spice that is versatile enough to add to any curry or gravies.
If you like this recipe, here are few more Arbi recipes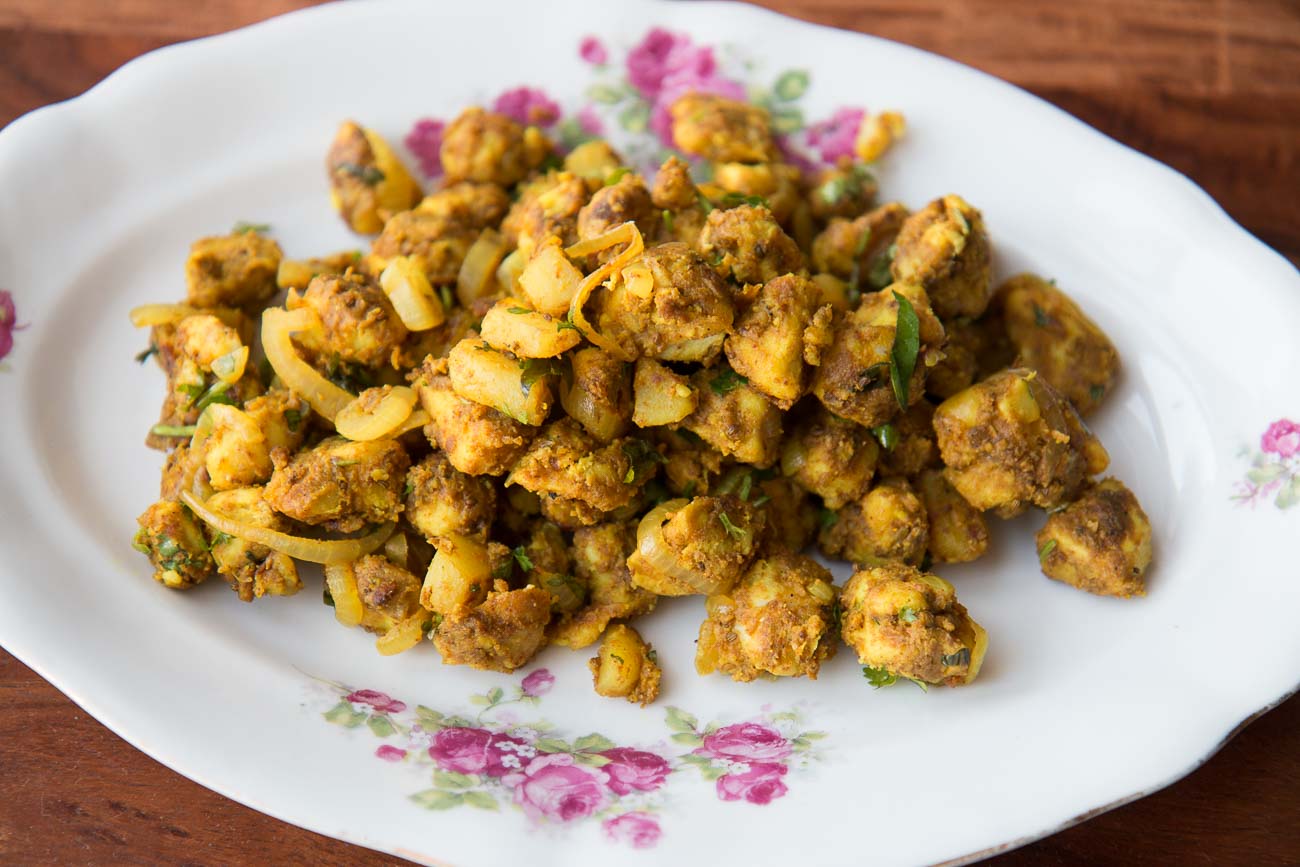 A dry curry in which mushrooms are cooked in a spicy blend of onion and tomatoes cooked until all the flavours of the spices get incorporated into the mushroom. You can eat Tawa mushroom either as a side dish along with phulkas or parathas.
If you like this recipe, here are a few more mushroom recipes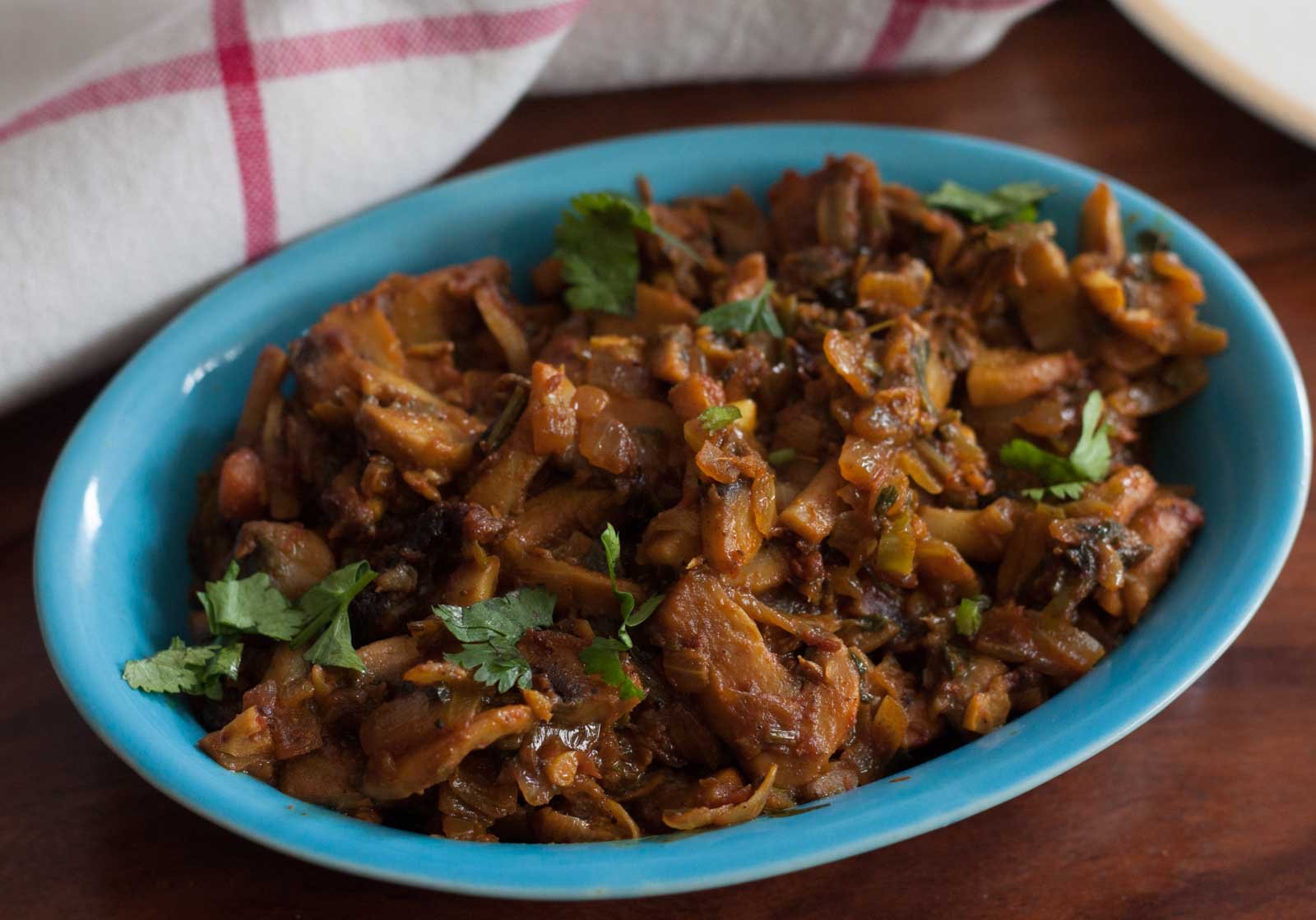 A refreshingly light salad to go with any meal, this is a blend of classic salad vegetables - finely chopped tomatoes and grated carrots. When tossed together along with a lime drizzle and coriander, this salad refreshes your taste buds making you want to include it in every meal.
If you like this recipe, here are a few more salad recipes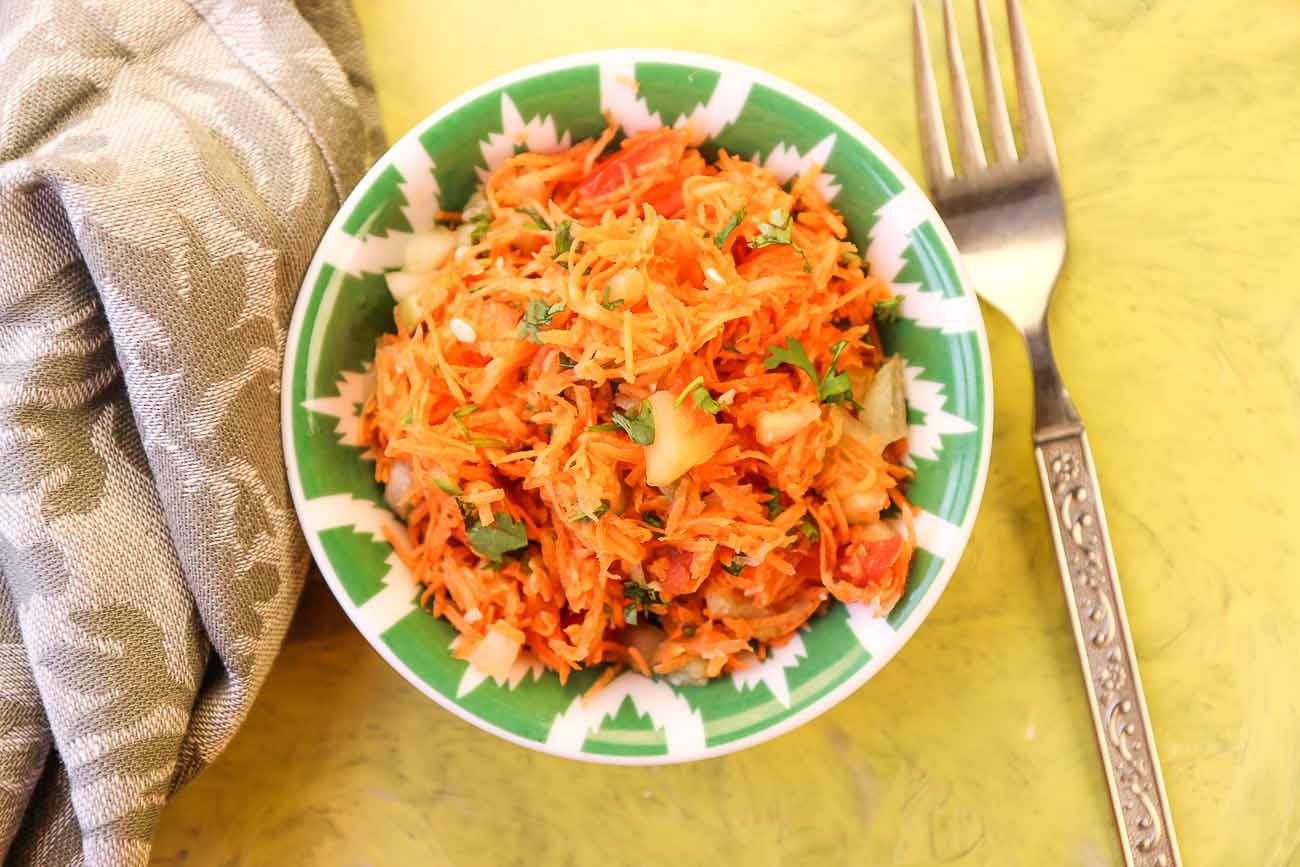 Most Indian meals end with the consumption of Curd or dahi, it is either eaten by itself, added to the curries or consumed as a raita. Curd is an excellent probiotic that aids in digestion, not only by improving gut activity but also soothing inflamed or upset stomachs. Nothing beats curd that is cultured at home as it will contain the right bacteria that aids in the probiotic function. It is easy to prepare at home and takes minimal effort. Here are the directions to prepare Curd/Yogurt at home.