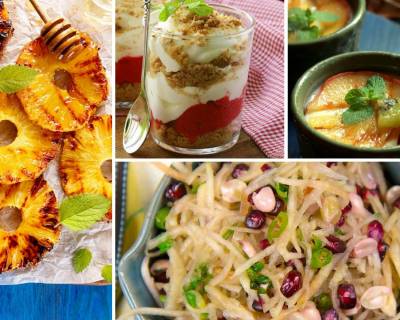 20 Fruit Recipes That You Will Absolutely Love If You Are On A Fruitarian Diet
At some point of the month we feel as if we need to cut on the calories or need to change the type of food we have been feeding on regularly. What if we could find the best recipes with fruits to try then? When you love fruits, you tend to crave eating them more and more. If that does well to the body, why not try more and more of it?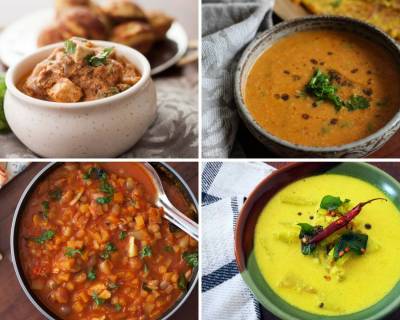 12 South Indian Vegetarian Curry Recipes That You Will Absolutely Love
South Indian curries are known for it's fusion of various spices. The combination of vegetables and dry spices makes it delicious and most of them have coconut. The rich flavour, taste, and aroma of these curries can make anyone go hungry. In South India usually curries are served with steamed rice or roti with some ghee.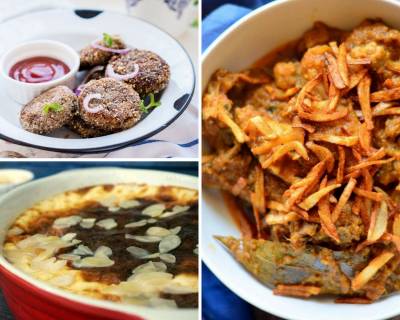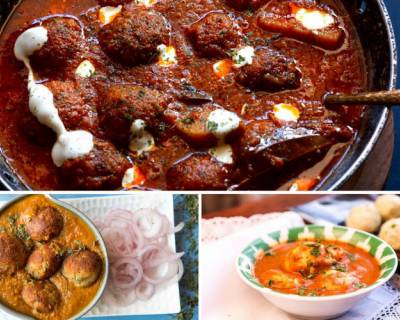 10 Delicious Kofta Recipes That Will Steal The Show At Your Dining Table
Koftas are an absolute favourite In India! Koftas stuffed with different veg and non veg fillings, dipped in rich creamy gravies are perfect for special occasions or festivals. These kofta can be filled with variety of stuffings paired with different types of spices. Not only this with the scrumptious kofta, you can also experiment with different types of gravies as the base. Well, while Veg koftas are delicious, Non veg koftas are surely a treat for all the non vegetarians.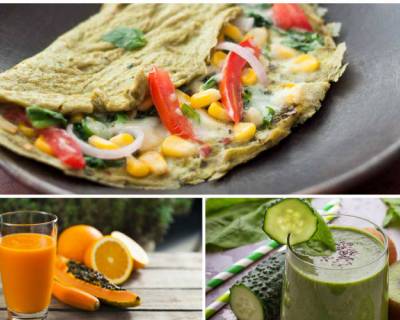 These 5 Healthy Smoothie and Breakfast Combinations Will Make You Love Your Breakfast
Smoothies are a great source of nutrient packed meal. It is not only tasty but also fills our stomach and is filled with everything you need from, proteins, vitamins, healthy fats to fibre. A glass of healthy smoothie in the morning keeps you energised the entire day. There are many more benefits of consuming healthy smoothies - aids in weight loss, improves digestion, helps your body to detoxify, strengthens your immune system, gives a brain boost and many more.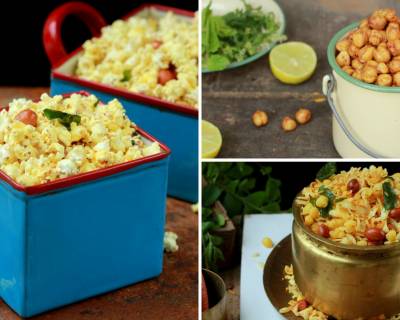 16 Simple To Make Tea Snack Recipes That You Can Store And Have Anytime
Evening leisure break is something which is a longing comfort to many and a luxury for some. This after work time is a time of retrospection of the day, a short moment to cherish the day's fruitfulness and work, a time to plan dinner for some, almost the only time to idle around in the day. We all have different plans of spending this time of the day. Some like to listen to music or watch soaps and a few love reading a book or doing their favourite leisure activity. But all of us would want to include snacks (especially the ones that endure the nibbling) during this leisure hour that we have at hand.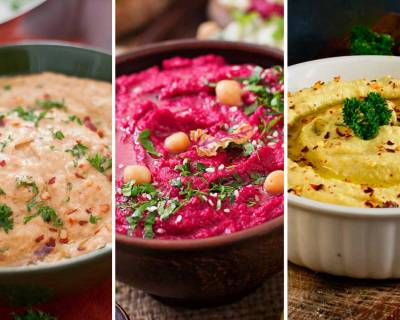 10 Delightful Hummus Recipes You Ought To Try Today!
If you are anything like us we are sure you love hummus too. Hummus is a super delicious dip recipe made with mashed chickpea or various other bean variants, and blended with flavours of tahini, olive oil et al.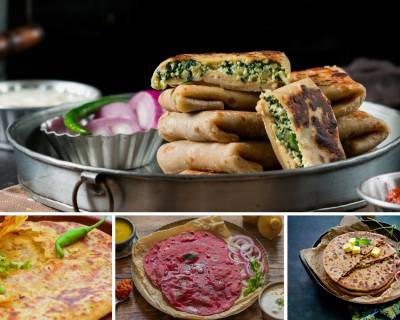 6 Indian Parathas With Raitas That Makes A Perfect Meal
A paratha is a flatbread that is from the Indian subcontinent. It is very prevalent throughout Pakistan and India and is the traditional staple of the area. Parathas can be made in a variety of way and with a number of flavor combinations. You can also experiment with the stuffing that goes into a paratha and adjust them according your taste buds. Here are 6 Parathas that you can serve along with raitas for breakfast or dinner.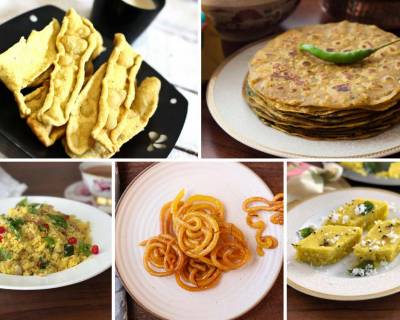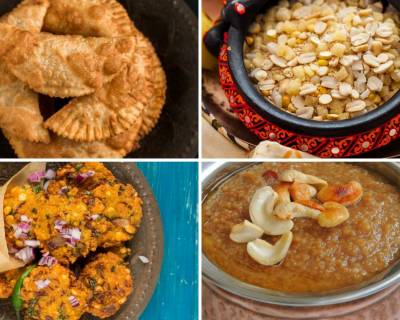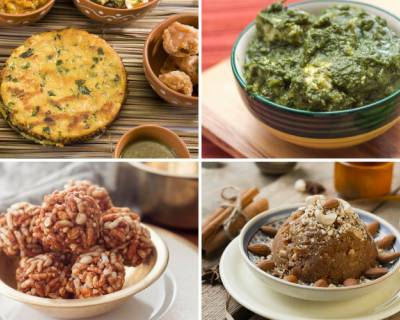 Cook 8 Authentic Lohri Recipes To Make Your Festival More Special
Some festivals in India are celebrated through out the country, but some are celebrated in specific regions. 'Lohri' is one such festival which is especially celebrated in the States of Punjab, Haryana, Himachal Pradesh, Delhi, Uttar Pradesh, Uttarakhand and Jammu.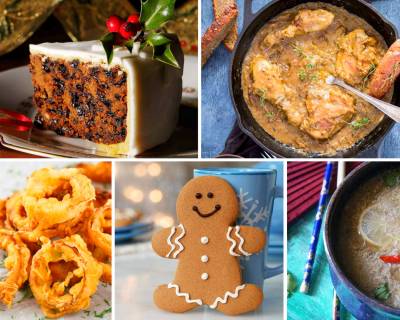 Celebrate 'The Twelve Days Of Christmas' With Some Super Delicious Recipes
'Tis the season to be merry!
The smell of baked sweets lingering in the air, the faint sound of soothing carols, the banter of family members, the beautifully decorated tree, and not to forget everyones' favourite, the ever so joyful Santa, this is what makes Christmas a day to look forward to. It is the perfect occasion for friends and families to get together, and share delicious food, and memories.