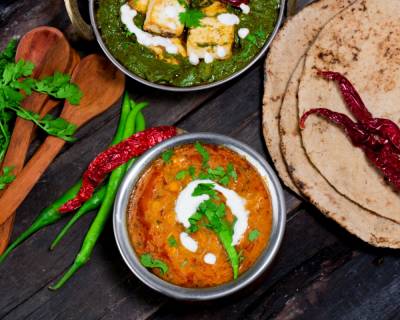 Experience The Taste Of Road Side Dhabas In These 9 Delicious Recipes
Everyone has experienced the taste of dhabas, especially who loves to travel by road, as these dhabas are one of the highlights of a road trip. Mostly these dhabas are found in North Indian highways, who prepare their dishes in traditional style and usually with the local and homemade spices.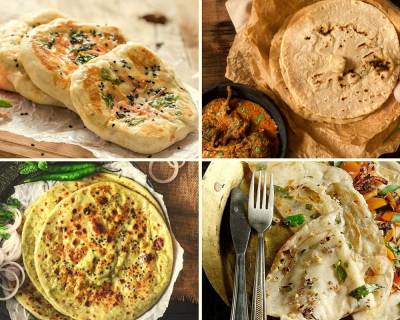 7 Indian Breads You Must Know
Indian flatbreads and puffed breads are usually tawa cooked, tandoori made, baked or deep fried. Various breads of India are popular all around the world. Roti, naan, kulcha, chapati, poori are its major types and the country has umpteen varieties in each of its type. These flatbreads are divided based on the flour of the dough, the other ingredients the dough contains, filling of stuffing that goes in, or the way they are made.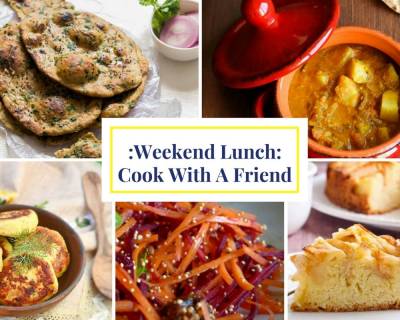 Cook Lunch With A Friend This Weekend With 4 Course Menu
Many of us have a best friend who might not have had a chance to spend good time since long time, lost in family or career. Sometimes we wonder where that mindless chit-chat and discussions on random topics disappeared among best friends. Plan to call that special friend of yours who has been skipping get together or functions. Fix a date which is convenient to both of you and plan to cook lunch with your friend. What's best to bring busy friends together than a weekend? You cook while you chat and chat while you cook.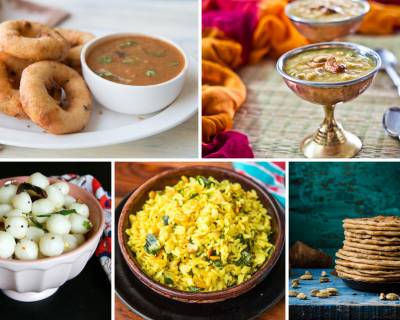 Celebrate Varamahalakshmi Festival With These 18 Delicious Recipes
Varamahalakshmi or Varalakshmi festival is a much-awaited festival after the month of Ashada or Aadi Masam in South India. Most of the South Indian households celebrate the first big festival of Shraavana by performing Pooja to the idol made with husked or dehusked coconut, or with precious metals like silver and gold. Varamahalakshmi festival symbolizes worship for wealth, similar to Diwali in North India. This festival is celebrated by married women (sumangalis) for the well being of their family.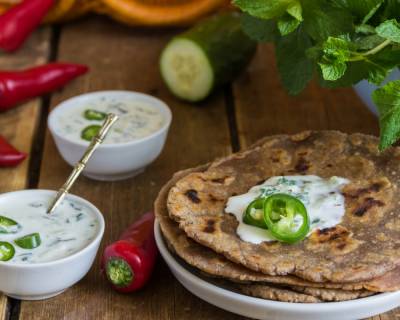 Make These Popular Raita Recipes Part Of Your Meal
Raita is one of those dishes which plays an important role in any Indian meal. It can be accompanied with any type of meal whether its with roti and dal, biryani or paratha. This makes the entire meal look complete and also helps to digest the heavy Indian meals.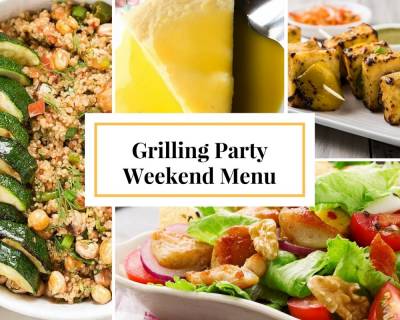 Late Evening Weekend Grilling Party Menu
Looking for an innovative weekend plan where you can call the closest of your relatives or friends home? Late evening weekend party with grilled recipes on its menu is a great idea to spend quality time with all. Chop the required veggies, fruits and greens to make it easy during the late evening party. Involve the guests in grilling and make the party even more memorable.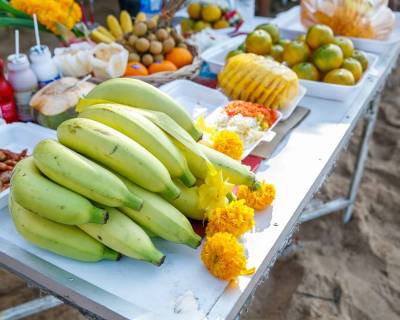 Importance of Fruits in Our Diet & Recipes You Can Make From it
Fruits provide essential nutrients to our body. They are natural sources of vitamins and minerals that are very important for our body's function. The fibre in fruits improves our digestive system and keeps them active. It also prevents our body as well as cures diseases like cancer, heart attack, cholesterol and other health concerns. Fruits just don't cure you of disease they also change your mood; you tend to see the difference in your mood. On consumption of fruits on a daily basis, a person feels happy and they become positive.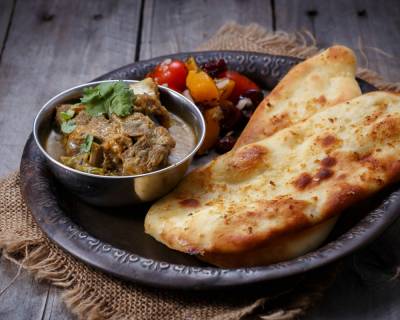 Best Indian Side Dish Recipes That Go Well With Curries & Sabzis
Food Accompaniments like Indian Breads, Rice etc are an important part of our meal. An Indian Meal is not complete without these tasty and healthy accompaniments. With different types of regional cuisines in India, we have a large variety of accompaniments that can be served along with Dal, Kadhi, Dry and Gravy vegetable dishes.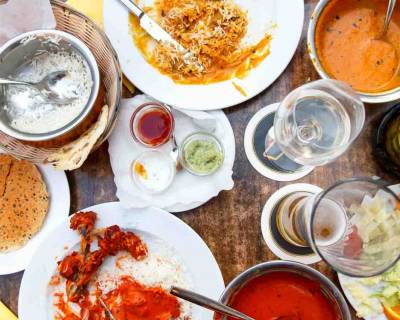 12 Delectable Indian Menu's That You Can Cook On Weekends
Weekends are special, as we get some quality time to spend with our friends and family and get a break from the day-to-day hectic life.These are the days when we want to eat something delicious, but not want to take pain to prepare a three course meal. We always get short of ideas on what to cook at our comfort level which is enjoyed by everyone in the family. Therefore, it is always good to cook a single combo which is tasty, unique and is loved by everyone.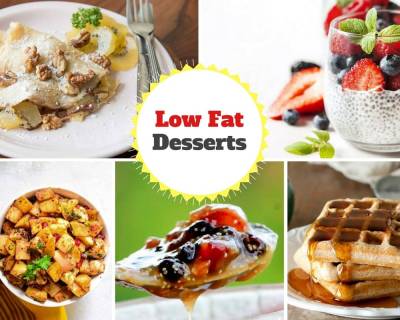 10 Easy Low Fat Dessert Recipes To Satiate Your Sweet Cravings
Desserts are comforting recipes after spicy lunch or light dinner. Desserts are an unexpected craving during any time of the day for dessert lovers. Various cakes, tarts, ice creams, cookies, pastries, custard and sweet preparations are considered as dessert. A majority of them are high in calorie and fat content. But the unused fats gradually get accumulated as obesity and people with idle fats are easily tired to do everyday chores.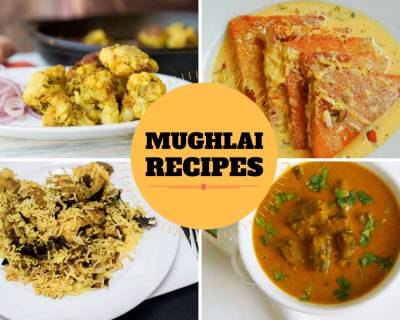 How Many Of These 21 Mouth Watering Mughlai Recipes Have You Tried?
What comes to your mind when we say Mughlai food, which is one of the most popular Indian cuisines around the world. Its richness, right? The richness of its food comes from the use of exotic spices, dry fruits and nuts which were used back then in the kitchen of the royal Mughal emperors to prepare their food. Many states from North India specially Uttar Pradesh and Delhi have inspired from the Mughal Empire when it comes to the food. It even represents the cooking style used in Hyderabad, Pakistan and Bangladesh.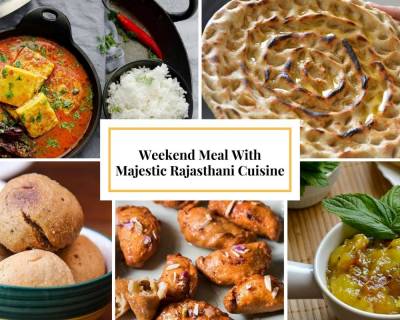 Make Your Weekend Memorable With Majestic Rajasthani Lunch
Rajasthan has a rich heritage of royal bloodline and the Rajasthani cuisine is inspired by war zone foods and kingly foods. Usage of high dairy products and less water is seen, owing to the state's arid climate. Milk, buttermilk or ghee are included in almost all the Rajasthani recipes. Use of bajra, gram flour, jowar, can be observed widely. Rajasthani thali is generously spiced and garnished. Honouring guests is a part of their culture and they regard it as a high value to be a perfect host.