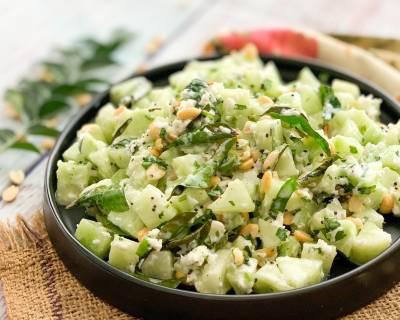 Khamang Kakdi - An Ayurvedic Salad For Your Everyday Meals
Ayurvedic Food, a traditional way of cooking and using the ingredients which are fresh and has many health benefits. It is a way of cooking recipes and guides for every dosha constitution - vata, pitta, and kapha. Therefore, we thought of making a simple Salad recipe which is Ayurvedic and has a lot of health benefits.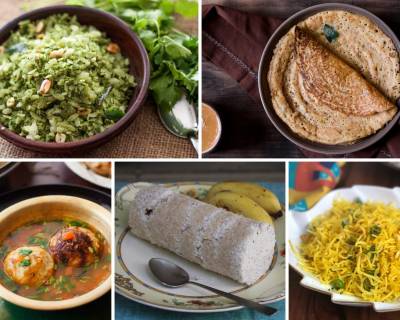 12 South Indian Breakfast Recipes Other Than Idli, Dosa, Uttapam And Vada
Breakfast, which means breaking the fast, is considered as the most important meal of the day. When it comes to breakfast, we have many options that we can make, some very easy that we usually chose for our weekdays and some which are a little complicated, we save up for our weekends, as we have more time to cook during those days.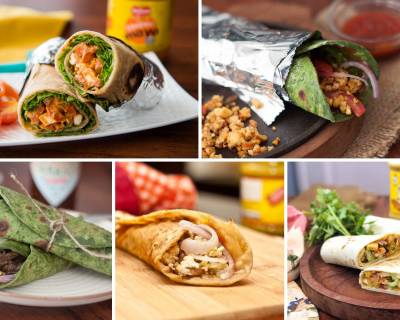 8 Paneer Roll Recipes Are Perfect for Weeknight Dinners
Rolls or Wraps, one of those dishes that are perfect for your Weeknight Dinners, Brunch or for your Tea Time Snacks. Wraps/Rolls is a delicious dish where a bread is stuffed with a filling made of Vegetables, Paneer, Chicken, Mutton and other fillings, rolled to perfection and served. They are also flavoured with different types of sauces and spices to give it extra taste and make them more delicious.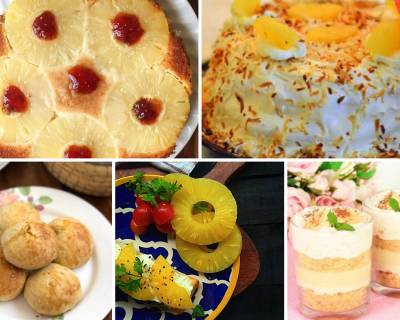 10 Lip Smacking Pineapple Desserts For a Refreshing Taste
Pineapple is mostly available all throughout the year. Pineapple is a tropical fruit which is both sweet and tangy and makes a great dessert. Adding it into cakes, muffins and pralines not only adds a crunch and texture but also a nice taste to them. Make pineapple desserts for your next kids party or a potluck and they will surely be a hit with your guests.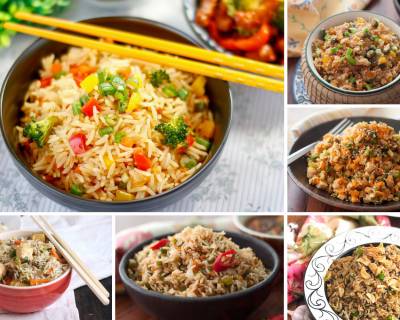 18 Lip Smacking Vegetarian Fried Rice Recipes For Dinner
To get a pleasant break from our Indian khana, its a great idea to try out these fried rice recipes in your kitchen, that can be stir fried and ready in a jiffy.For those unplanned days, when you can't think of what to make for your family, yet you'd like to make it interesting and nutritious for the kids, these fried rice recipes, that are pure vegetarian will come to your rescue.
Delicious Calcium-Rich Recipes and Why You Should Try Them
Right from the time that they are babies to the teen years and until they become full grown adults, calcium plays a significant role in the growth of children. Growing children need an adequate amount of calcium to build strong bones which in turn helps build muscle strength.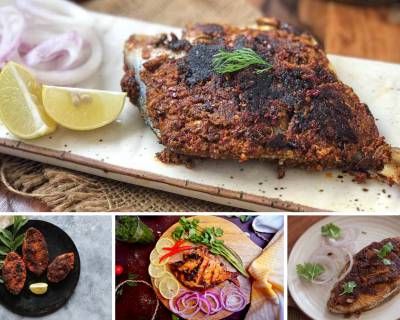 11 Delicious Fish Fry Recipes That Are Perfect For Weekend Meals
Talk about appetizers and sides to our main meals, often we like something wholesome and sumptuous. When it's non vegetarian, our choices are vary from eggs, chicken, mutton or even seafood like fish, prawns and much more. There's nothing really that can replace a spicy masala fish fry.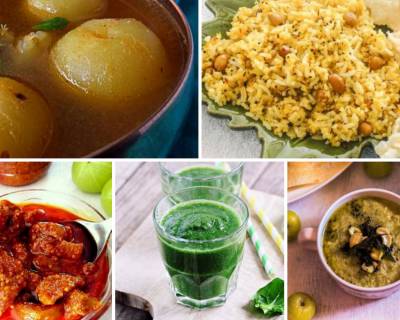 16 Delicious Amla Recipes To Boost Your Immunity and Health
Amla also known as Indian Gooseberry is a fruit which is a superfood. Sour and astringent in flavour it is commonly had with some salt and chilies. You can find gooseberry sold in many street side shops in a brine water solution. Considered sacred in India it is said to almost cures every disease and is also good in extending the longevity of life.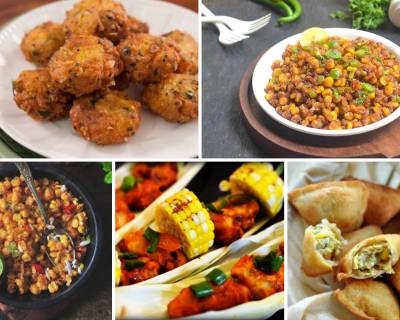 These Lip Snacking Sweet Corn Snacks & Appetizers Make Perfect Evening Snacks
Corn also known as Maize is highly popular world wide. It is the most cultivated plant surpassing rice and wheat in the Americas. In India sweet corn is a really popular and you can find sweet corn being sold either boiled or roasted on coal. Have it plain or slathered and mixed with different spices either way corn is a versatile grain ( vegetable) and takes on the flavors of the spices really well.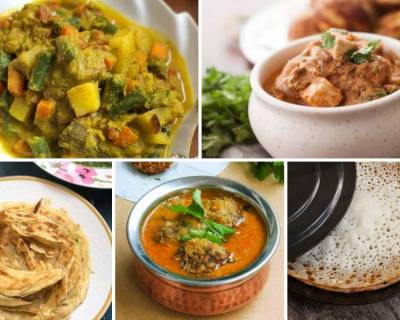 21 Delectable Kurma Curry Meal Ideas Perfect For Lunch Or Dinners
Kurma or korma is a delicious rich creamy gravy usually made of coconut, curd, nut paste, spices and curd or milk or cream along with vegetables or meat. Almost all kurma curries pair well with a roti, appam or any variety rice like pulaos and biryanis or ghee rice.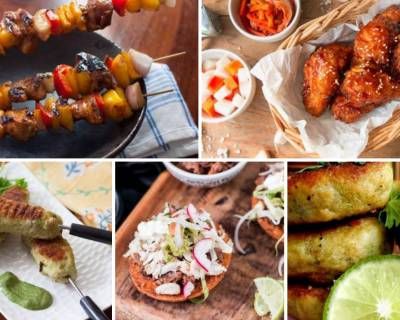 40 Delectable Non Veg Appetizer Recipes For Snack Time | Non Veg Starter Recipes
Ending a year with a bang and welcoming the next year with your family and friends is on most peoples list. Many of us like to have a house party where we end up inviting most of our family and friends over. Getting your menu in place if your hosting a party is really important and a little bit of planning can go a long way. Most guests and kids fill up on starters and appetizer and do not even look at the main course.