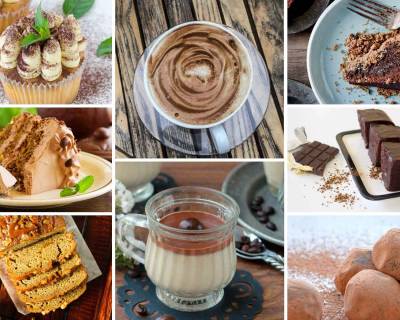 16 Incredible Coffee Dessert Recipes That You Will Adore
Coffee is one such beverage that people drink across the world. Be it hot or cold, a lot of us love drinking it. The coffee lovers out there will appreciate coffee in any form, from coffee in hot/cold beverages to coffee in desserts and chocolates. Here are a list of coffee desserts that you would love to try in your kitchen and serve your family and friends.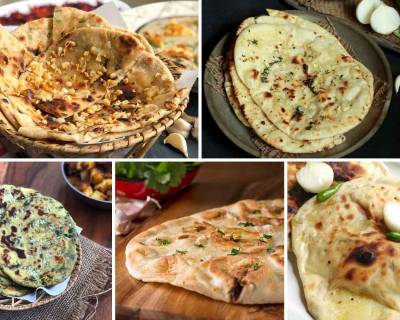 10 Naan Recipes To Serve Along With A North Indian Meal
Amongst the many breads in the Indian cuisine, like the roti, phulka, paratha, kulcha, poori, bhatura, another one is the naan. Naan is an Indian bread, that is made with the addition of yeast in the dough, that is flattened by hand , usually elongated in shape, cooked in a tandoor. 'Naan' is a persian word which means 'bread''.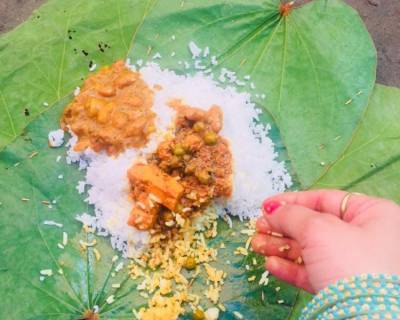 Himachali Dham - A Festive Recipes From The Mountains Of Himachal Pradesh
Himachal Pradesh, a Northern State in Himalayas which is a home to scenic mountains and has many tourist destinations like Shimla, Dalhousie, Manali and Dharamshala. Dharamshala, is also a host to Dalai Lama, the reason it is a home to Tibetan people. Along with its scenic locations, food here is also very famous and is enjoyed by the tourists too. In Dharamshala, Tibetan Food is very famous such as Thukpa, Momos etc. Most of the food is steamed or boiled, therefore it is considered very healthy.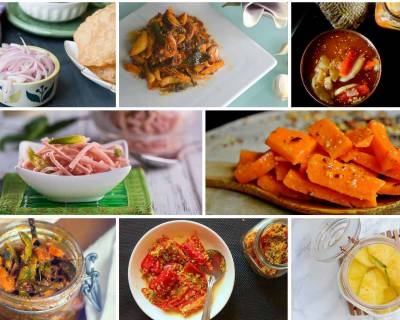 13 Instant Vegetable Pickle Recipes That Are Healthy & Quick To Make
Pickles is that condiment element that brings the zing on your plate. The entire mixture of the vegetable or fruit used in laced in spices and oils to bring out that lovely flavour. Different regions make pickles differently, from the main ingredient used to the method applied, core ingredients, choice of spices, choice of oil is used.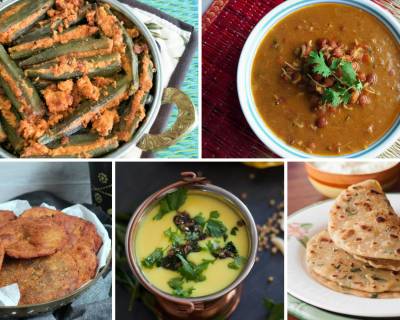 6 Maharashtrian Meal Ideas With Sabzi , Dal, Roti For Lunch Or Dinner
India is a country which has so many delicious and interesting cuisines where one particular vegetable can be made in so many different ways. Every cuisine has its own flavour and taste due to the use of local masalas and style of cooking. There is one such cuisine where the food is so delicious that if we eat it once, we will crave for it more and more. That cuisine is Maharashtrian, from the land of Marathas which has a lot to offer for food lovers.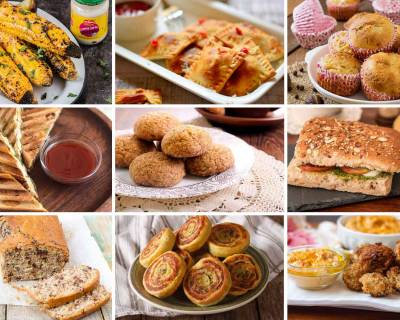 10 Snacks To Pack For A Picnic Or A Road Trip
All of us need a break from our hectic routines. Be it from work or just from our mundane everyday cyclic tasks. Often to break monotony, short weekend getaways, or a day's trip in and around the city, or just a simple picnic to a nearby spot is a good idea. As the family together decides the venue, their mode of transport, another important part is the edible knick knacks that we carry to be part of our relaxing outing.
5 Ingredients To Make Lip Smacking Rolls/Wraps With Recipes
Street food is very popular all over the world and when it comes to India there are many dishes such as Chaat, Rolls, Indo Chinese, South Indian Dosa etc which are sold in every part of India and is enjoyed by the people. Today, we will talk about one of India's favourite street snack, wraps or rolls.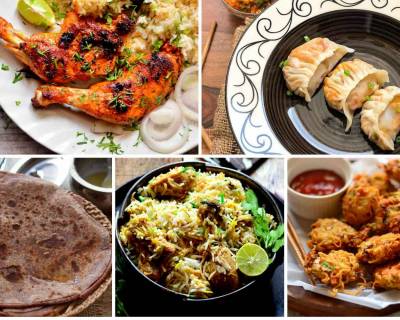 5 Popular Indian Cooking Techniques We Use In Our Kitchens
Each of us have a unique style and distinctive methods of cooking, we have our own approach to make a specific dish. We tend to cater to the needs and liking of our family members, while some like their food robust and spicy, crispy and crunchy, others might like their food rather simple, subtly spiced, just about cooked, with not too much oil. Here are popular cooking techniques we can use in our kitchens, that result in different textures of our food and flavours vary accordingly.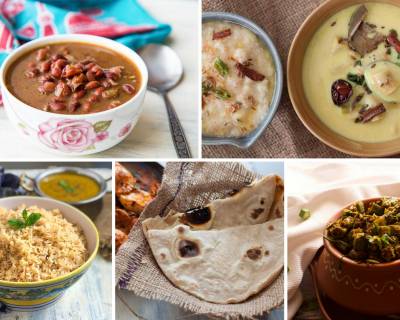 6 North Indian Dinner Ideas Perfect For Family Get Togethers
Get togethers are a tradition in most of the Indian households when there is a festival or special occasion. Family and friends come together at one place dressed in their best attire to celebrate this special occasion. And when we talk about celebration, first thing that comes to our mind is FOOD. Every special occasion in India is widely celebrated with food. Therefore, when we organise a house party or a get together, we make sure that there is a variety of food which will be liked by everyone.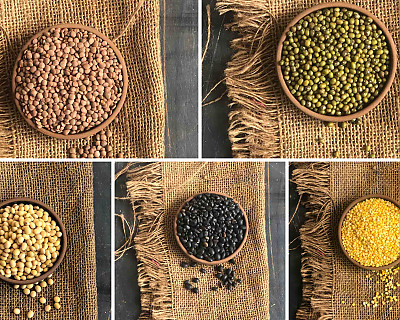 9 Plants That Are Super Easy To Get Your Kitchen Garden Started
Sow what you eat and eat what you sow. We often have discussions and debates about how good the vegetables bought in the supermarkets or online stores look and have the tendency to think that these are often sprayed with chemicals and pesticides, to make them look appealing to us. However many a times this is not true.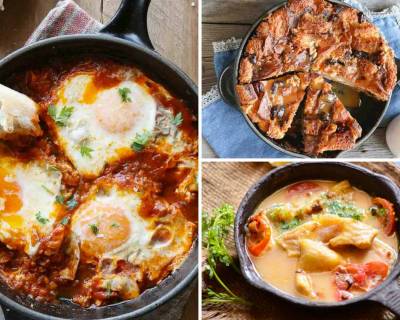 9 Ways To Use Cast Iron Pan & Techniques To Season It Right
Have you bought a Cast Iron pan and wondering what to cook using them? Then here you go, we have made a selection of Ingredients that your cast iron pan can be put to use. It is must to invest at least one cast Iron pan for your kitchen. This will come in handy to make any dish in one pot for a quick meals.