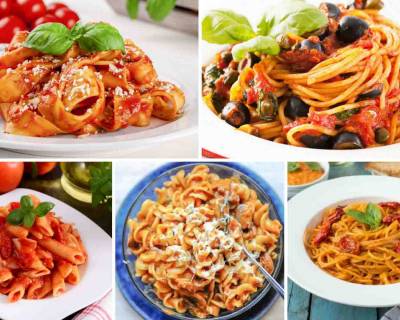 12 Red Sauce Pasta Recipes To Make A Delicious Italian Dinner
Who loves Pasta? Well, I guess the answer would be everyone! Our modern day comfort food - not only does it taste brilliant but also easily accessible everywhere. Some of are ardent fans of Red Sauce Pasta and some swear by only White Sauce Pasta. Well, don't worry we've all been there, I guess it all depends on what our palette asks for at that time!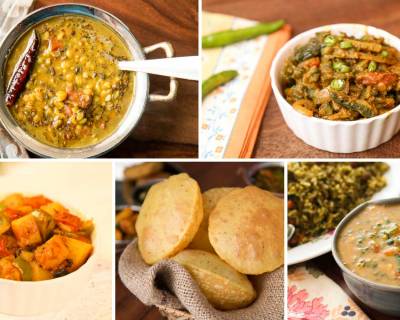 6 Comforting North Indian Dal, Sabzi & Side Dish Meal Ideas
Making a filling and nutritious meal can be a task sometime, with our busy and hectic schedules. Due to less time in the morning, we end up making a single sabzi for lunch that is not enough for our body. We should see that the food we are eating is fulfilling our daily nutrition intake. Therefore, we have lined up some delicious North Indian combinations that you can make for your everyday meals and even pack it for your Lunch Box.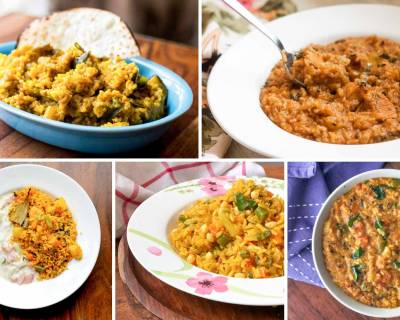 Here Are 6 Easy & Delicious One Pot Rice Recipes For Dinner
One Pot Meals can be of great help, especially for those who have busy and hectic work schedules. After coming home tired, we need something which requires less effort, everyday ingredients and ofcourse it should be tasty.
Because of less time, we end up eating out or make something that lacks nutrition which is very important for us and our family. Therefore, we have lined up some ''One Pot Rice Recipes'' that you can make for your weekday dinner.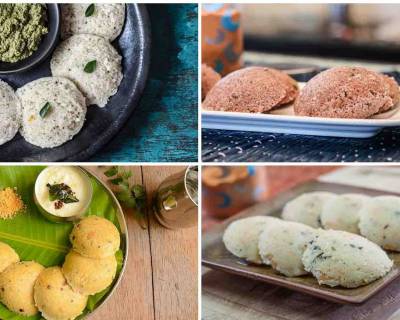 7 Healthy Rava Idli Recipes That Can Be Made In A Jiffy
Our cuisine down south of India, is simple, yet it is healthy and tastes delicious. From idlis to dosas and spicy chutneys to sambar, South Indian cuisine is very versatile.
One such popular dish from the South is that of the Rava Idli Recipe. Spongy flavourful Rava Idlis can be served with chutney and potato sagu and washed down with a hot cup of South Indian filter coffee for a delicious South Indian breakfast. These soft rava idlis can be served for breakfast or dinner or can even be packed in your kid's lunch box.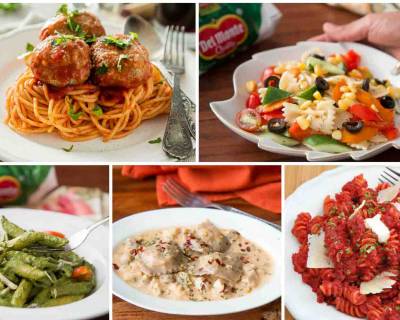 12 Lip Smacking Homemade Pasta Recipes for Kids
Pasta is one such dish that will literally leave you asking for more of it, each time you eat. With age no bar to love this absolutely versatile Italian meal, Pasta is loved by both the young and the old.
Pastas seemed to have stolen the hearts of the young. The kids can have them for either, lunch or dinner or even as an evening snack. Kids are highly attracted to Pastas because of the variety of shapes it is available in from Bow tie, to Penne to Spaghetti and sometimes even available in colours.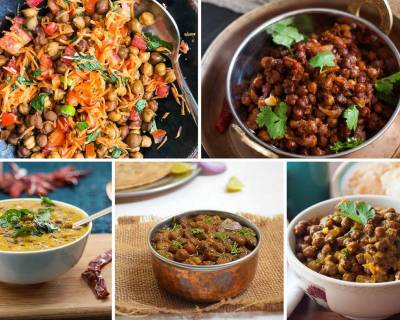 18 Healthy Kala Chana Recipes That Are Great for Diabetes & Cholesterol
Chickpeas is also known as garbanzo beans and comes in a couple of different varieties - Kabuli Chana and Kala Chana. Chickpeas are a healthy way to add proteins to a diet. In addition, black chickpeas/ kala chana are rich in fibre , iron, phosphorus, zinc, potassium, magnesium and a plethora of other minerals which are immensely beneficial to building a strong body.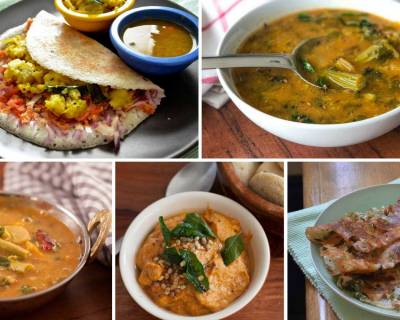 6 Types Of Dosa, Sambar And Chutney Breakfast Ideas
Breakfast, as said is the most important meal of the day, therefore we have to make sure that it is filling, healthy and tasty. There are many Breakfast dishes across different cuisines in India like Poha, Idli, Upma, Dosa, Sandwiches, Pancakes etc but there is one of them which is loved by all, DOSA. It is a South Indian recipe which is a crispy thin crepe mostly served with Sambar and Chutney.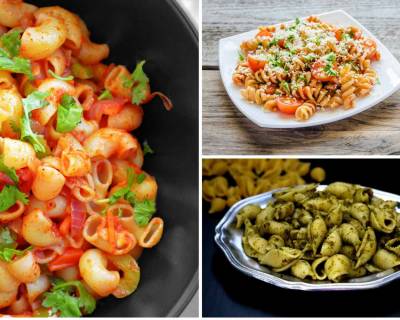 6 Delicious & Easy Indian Pasta Recipes You Must Try For Dinner
Pasta is one of those Italian dishes which is loved by one and all, whether he/she is an adult or a kid. Everyone just loves to eat pasta, either sauteed in olive oil, vegetables and some Italian seasoning or they are cooked in different sauces that are delicious. From Red sauce pasta, White sauce pasta, Basil Pesto sauce pasta, there are many types of Pasta recipes that you can make at home.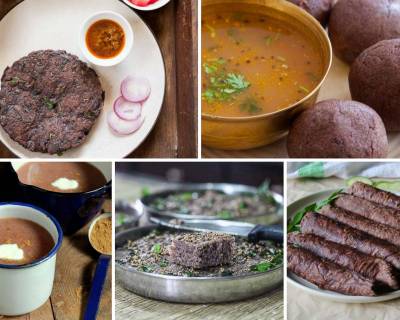 20 Healthy & Delicious Ragi Recipes For Diabetes
Ragi also known as the Finger Millet or Nachni is a widely grown cereal in Africa and Asia, one of those healthier options that needs to be included in our balanced diet. Ragi or finger millet is called a Super Cereal owing to its quality of nutrition especially a powerhouse of nutrition for people who are diabetic and are looking for Indian Diabetic Recipes.
Ragi as a cereal is high in proteins, especially methionine which is low in a vegetarian diet. Finger millet has 5-30 folds of proteins when compared to the other popular cereals. Ragi has phytochemicals which fight to regulate diabetes, antioxidants and collagen to delay aging and keeping our skin supple and internal organs young. Because of its low glycemic index, it helps reduce food cravings and slows down absorption of starch, thus helps in regulating the blood sugar for diabetic.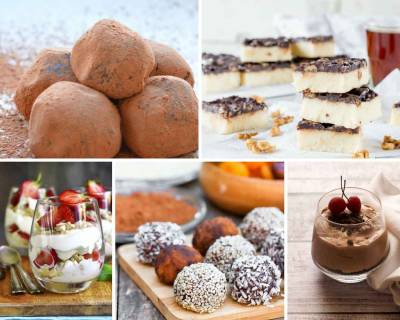 31 No Bake Delectable Desserts That You Have To Try Today
If you do not have an oven and you still want to make delectable desserts to eat after your meals, you've come to the right place. Making desserts needn't be all that difficult, all you need are the right ingredients and quantities and you are all set. The key to whipping up any dessert is to use the correct quantity of ingredients and follow the Recipe - you cannot go wrong. For any beginner, it is best to start off with these No Bake Dessert Recipes and you will be completely satisfied with the results. No bake desserts can include Tarts, Ice Creams, Truffles, Fudges, Cheesecakes, Trifles, Puddings and many more. You can prepare any one of these Recipes without the use of a Convection Oven or an OTG. They will be delicious and keep you wanting to eat more.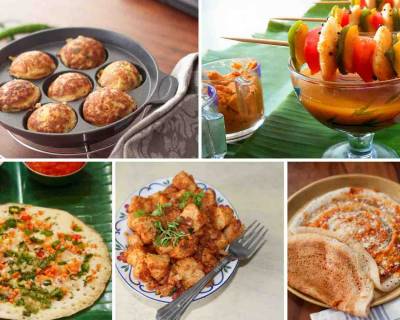 10 Recipes You Can Make With Leftover Idli Dosa Batter
Idli and Dosa are quintessential South Indian breakfast items that is eaten on a daily basis in most homes. Idlis and Dosas have even crossed over and has found a place in the breakfast menus of most Indians making it a universally (In India) accepted breakfast dish. The ease with which Idlis and Dosas can be made, the versatility of the dish that can include in itself various vegetable or ingredients in general makes it a roaring favourite.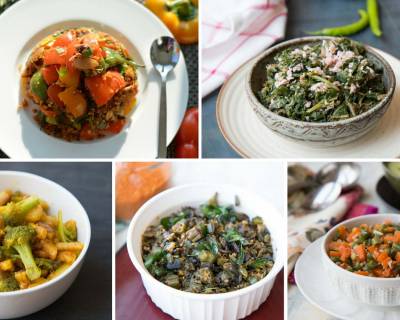 आपके रोज के खाने के लिए 8 दक्षिण भारतीय पोरियल
पोरियल 'दक्षिण भारत' के तमिल नाडु की एक स्वादिष्ट रेसिपी है जिसमे सब्ज़िओ को नारियल और रोज के मसालो के साथ पकाया जाता है. यह एक सरल रेसिपी है जिसे रोज के भोजन के साथ बनाया जाता है. आप इसे अपने शाम के स्नैक्स में भी खा सकते है. अधिकतर पोरियल को त्यौहार के वक़्त पूरे भोजन के साथ बनाया जाता है जिसमे पोरियल के साथ सांबर, पचड़ी, पौड़ी, चावल और पापड़ भी परोसा जाता है.