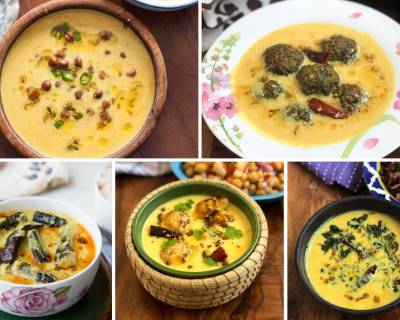 25 Delicious And Easy Kadhi Recipes For Your Everyday Meals
Kadhi, a North Indian dish that is made with curd and gram flour is an everyday meal at most of the Indian households. In this dish, curd and gram flour is mixed with other everyday spices and then it is tempered with Dry red chillies, mustard seeds and asafoetida. Different regions such as Maharashtra, Bihar, Rajasthan and Gujarat have their own Kadhi recipe which is slightly different in taste from each other because of the masalas used and style of cooking.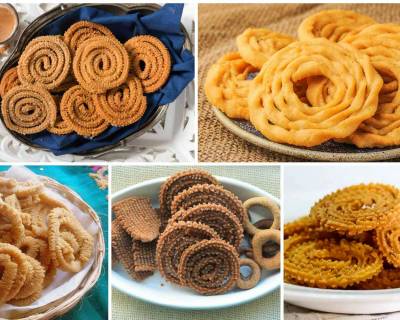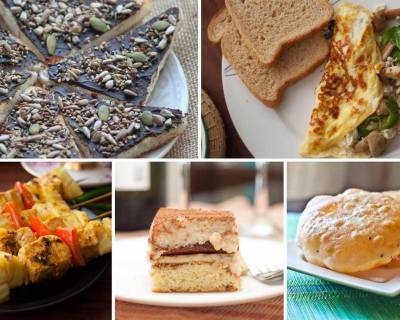 20 Recipes For A Perfect Mother's Day Breakfast, Lunch & Dinner
Mother's day is a day to celebrate not just our own mother, but mother's across the world. Mother's from generations have been the primary caregiver to their children starting from the first feed of their babies and then seeing them through the various stages of growth. Mother's day makes it a perfect day to honor her with a home-cooked meal from our menu collections she's sure to remember.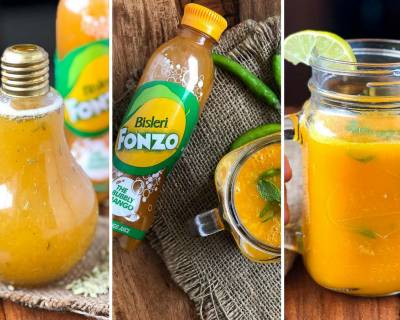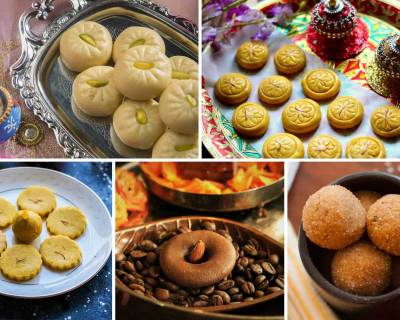 9 Fabulous Homemade Peda Recipes You Must Try At Home
A traditional Indian mithai, that is synonymous with the Indian cuisine is the humble peda. It is by far the oldest traditional sweet in our country dating back for centuries.Made differently in different parts of the country, each region has its own speciality.
Often made during festivals or special occasions, pedas are sold all round the year at all sweet meat stores.
A classic peda is made using mawa and sugar that is flavoured with saffron and cardamom finished off with some nuts. Needless to say the addition of ghee makes the peda It is just as easy as it can get, that you can whip up in your own kitchen instead of running to the mithaiwala.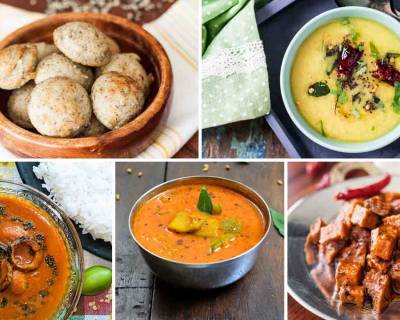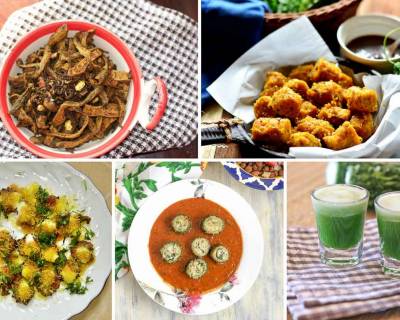 16 Healthy & Tasty Karela Recipes for Diabetes
Karela also known as bitter gourd or bitter melon is one vegetable which most people avoid. Most people find it's extreme bitterness, non palatable. However, karela has been used in traditional indian medicine to deal with a wide variety of health problems, including diabetes.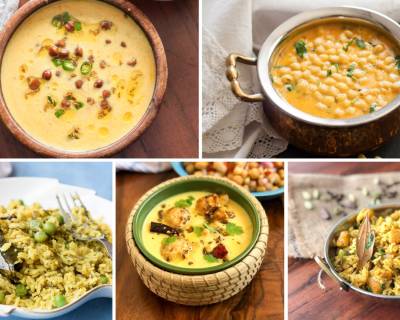 6 Delectable Pulao and Kadhi Meal Idea For Weeknight Dinners
After a busy and tiring weekday, we are most often looking for easy recipes, that gets ready in a jiffy and yet something that is wholesome. In this article we have lined up some delicious Pulao and Kadhi combinations that you can make for your weeknight dinner. These combinations are very easy to make and will be loved by your family too.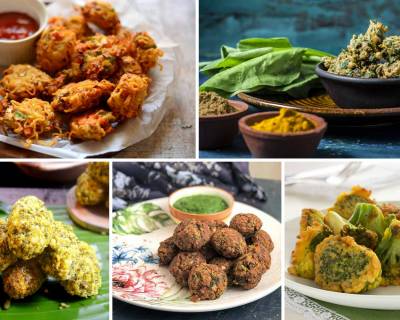 22 Mouth Watering Pakora Recipes For Tea Time Snack
There is really nothing better than sitting by the window on a cold rainy day, munching on piping hot pakoras and sipping on chai. Pakoras are widely eaten in almost all households across India, with a slight variation from region to region. A delicious tea- time snack, Pakoras are absolutely welcome in any season, besides, monsoons and winters are the best season to enjoy it with a piping hot cup of Masala Chai.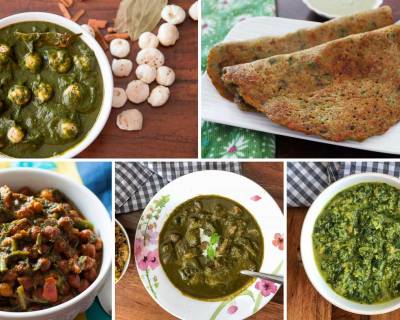 54 Indian Spinach Recipes & Keerai Recipes For Diabetes
With rampant growth if diabetes amongst Indians and rapidly-changing unhealthy lifestyles which includes a sedentary lifestyle with little physical activity, along with increasing intake of processed food items, we need to take a step back and reevaluate our lifestyles and how we treat our body.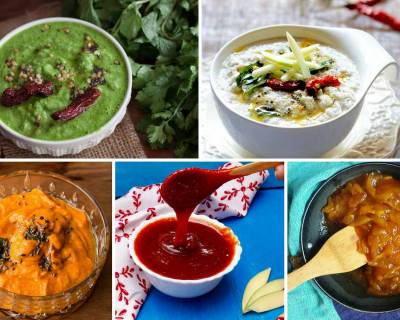 12 Interesting Raw Mango Chutney Recipes To Make This Summer
Chutneys are by far the most commonly served condiments across Indian cuisine, be it in North India or in South India, freshly made with fresh ingredients.
With the summer season around the corner and the markets being flooded with mangoes, we bring to you a variety of refreshing Raw Mango Chutney Recipes can you can serve in as many ways as you can.
A simple mixture of ingredients, blitzed in a mixer grinder, this raw preparation can be made with various permutation and combination of region specific ingredients. Most often the chutneys are given a tadka, elevating and enhancing the flavour of the chutney.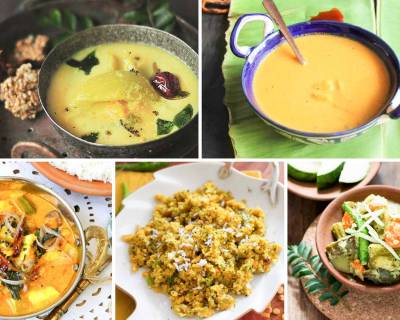 23 Delicious Mango Recipes To Try For An Indian Main Course
Summers are approaching slowly and steadily and so is the season of Mangoes! Mango, is one of those fruits which is loved and relished by everyone and we just wait eagerly for this time of the year, when we can relish the juicy Ripe Mangoes or the tangy Raw Mangoes. Most of us eat sliced Mangoes as snack or we make a milkshake out of it to beat the scorching heat. But have you ever tried curries and dals out of this delicious fruit?