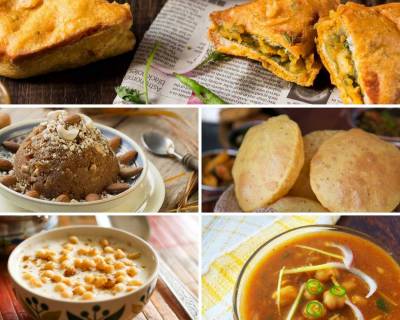 Have A Lavish North Indian Breakfast With These 7 Favorite Recipes
Breakfast being the most important meal of the day has to be special on a weekend, as on the weekday we don't get much time to prepare something which requires more time and effort. So as soon as our weekend starts, we plan something which is delicious and filling, so that we can go out and enjoy the remaining day without getting hungry. And when it comes to a North Indian breakfast, they make sure that it is super filling and every dish is just perfect. Well, who would want to miss such a mouth watering North Indian Breakfast?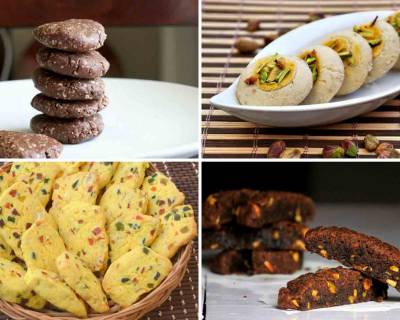 10 Eggless Cookie Recipes For Tea Time
Cookies or commonly known as biscuits in India, are baked goods that are usually eaten at tea time or as a snack. Cookies have been in existence since the time sugar was commonly available. Loved by one and all, the common ingredients in a Cookie are flour, sugar and some form of fat either oil or butter. Cookies can be crisp or chewy and they can be made in either texture by modifying the ingredients slightly. Cookies can be made crumbly or chewy or the perfect blend of both with the quantity of ingredients added. In this particular collections of cookies we are showcasing cookies that are baked without eggs. Addition of eggs to a cookie dough gives the cookie a density but the same density can be achieved without eggs as well.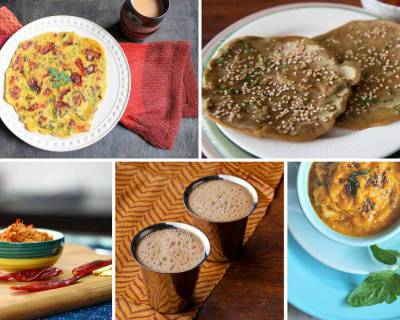 5 Tasty Cheela, Chutney & Chai Combinations For A Perfect Breakfast
With the everyday busy schedule, we tend to miss our breakfast sometimes because we have to complete household work before we leave for office. In this hurry, we tend to eat breakfast which is not filling and lacks in the required nutrition. What if we tell you we have an option for Breakfast which is very easy to make and gets ready in no time. Cheela, is one of those recipes which you can make for your busy weekday breakfast. It is a North Indian recipes which is made of gram flour(besan) and it is made excatly like a Dosa. You can flavour it with different vegetables and masalas according to your taste and preference. If you have to make it for your breakfast, you can also chop the vegetables a night before and keep it. So, in the morning you just have to mix few ingredients in a bowl, driizle some oil on a pan, add the batter to the pan to make cheela and cook it perfectly from both the sides.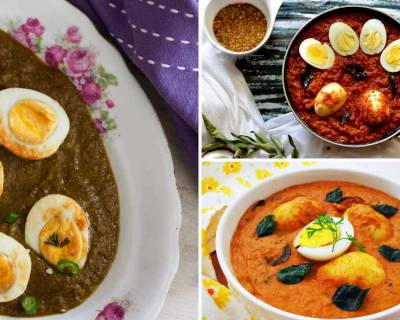 6 Egg Curry Recipes From India That Are Hard To Resist
India, a country where every celebration starts with food. Whether it's a big festival or a small occasion like a house party, food is the centre of attraction. With the passing year, we try to make something new so that our family gets to eat something which they have never tried.
We usually make food from the region where we belong to and when we make something which has a flavour and aroma of a different region, we usually find it interesting that we can make a particular recipe in different style too. So, this new year lets try and experiment our daily recipes and make something new in our kitchen from the day to day ingredients.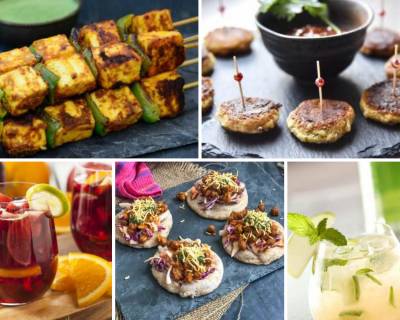 Make Your New Year's Party Delicious With These Appetizers And Mocktails
A new year should always start on a positive note and celebrations with our loved ones. While many of us go out to celebrate, most of us prefer house parties as we want to bid a goodbye to this year with our family and close friends. Interesting games, fun-filled company and mouth watering food, what else do we need for a perfect New Year celebration. While others things are important in a party, Food plays the most pivotal role. Celebrations means lip smacking food and if we are the host of the party we have to make sure that we make some delicious dishes which are liked by everyone.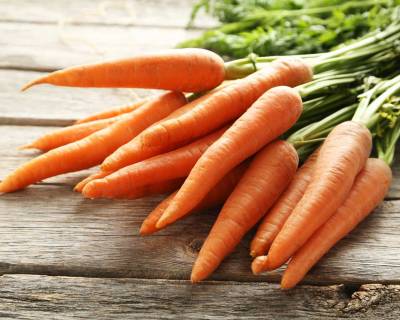 25 Exciting Ways To Use Carrots In Your Meals
Carrot - the earliest memory I have of a carrot is that of my mother's when she used to say "Eat Carrot, its good for your eyes". She used to give is as a salad almost every evening either sliced or grated with some seasoning on top. I remember arranging the sliced carrots in a geometrical pattern along with the onions and the cucumber slices to make it look decedent, sprinkle salt and pepper and finish it off with a dash of lemon. We used to wait for the winter time to go to the market and pick up Delhi carrots, so sweet that we ate it as a snack, only to find out later that my mother had bought them to make carrot halwa. I am sure all of us have a version of such memories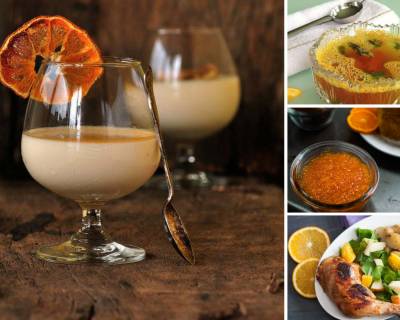 8 Mouth Watering Sweet & Savoury Orange Recipes That You Can't Resist
Orange, our favourite fruit this winter and most winters while they are in abundance find our way into our daily routine. Most of us eat oranges as a snack or if we miss breakfast, we grab an orange on the way to eat while commuting. A powerful antioxidant for the body is Vitamin C of which oranges are packed with, along with fiber, vitamin B, potassium and calcium among other nutrients. The peel of oranges are packed with nutrients too, but most of us throw them away. The peel can be used in cooking/baking thereby extracting the maximum benefits that oranges can provide.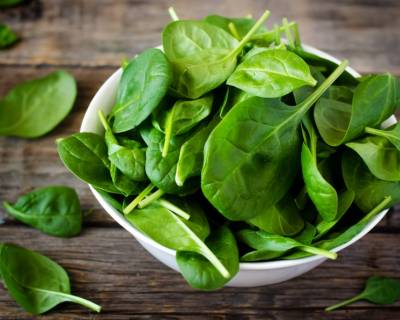 32 Spinach Recipes To Stay Healthy This Winter
Spinach, our favourite leafy green winter vegetable is versatile enough to make it a part of every meal during the day. It is a super food packed with tons of nutrients and practically few calories. Raw spinach is 91% water, 4% carbohydrates, 3% protein and negligible fat. Spinach can be eaten raw, cooked, baked and pretty much added to any dish to give it that extra punch in terms of nutritive value.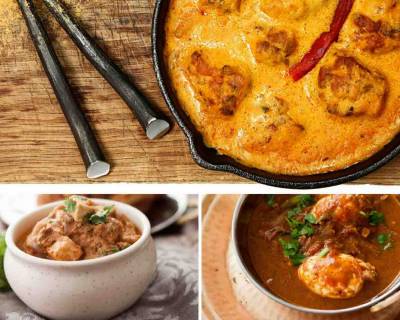 5 Chettinad Curries That You Can Make For Your Everyday Lunch
South Indian Cuisine, this a wide cuisine with the food from different states of India like Kerala, Tamil Nadu, Karnataka, Andhra Pradesh and Telangana. With the use of local masala and the different style of cooking makes the dishes from these states very different from each other. All over India, people only know about few South Indian recipes which are Idli, Dosa, Uttapam, Sambar and Coconut Chutney, but there is so much more to this cuisine which offers a variety of delectable food. From the mouth watering coconut based curries, delicious Poriyals and Thorans to inviting accompaniments, South Indian food is just fascinating and Incredible.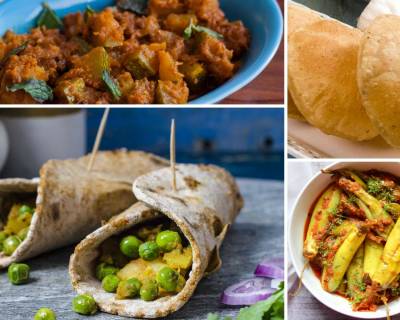 10 Lip Smacking Achari Flavoured Recipes To Tantalize Your Taste Buds
Who can forget the sharp and tangy taste of a homemade achaar? Many of us would also have childhood memories of overeating pickles and being caught in the act by elders; also of upsetting our digestion since we didn't know when to stop licking on one pickle after the other! Have you also tried to mildly recreate that tinge of sharp flavours in appetizers and side dishes?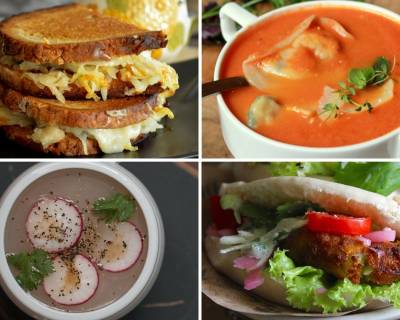 10 Wholesome Sandwich And Soup Combinations For Your Dinner
We love when we eat something that is easy to prepare and delicious to munch on. Especially when it for dinner, we sort to recipes that can be made in less time and are gratifying. Imagine having a mouthful of succulent and relishable sandwich with a sip of ambrosial soup in between every bite, may be coupled with crisps and likely.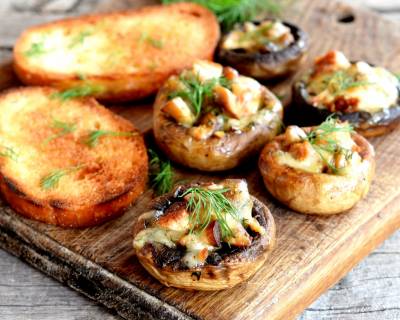 122 Mushrooms Recipes That Are Delicious To Cook At Home
Mushrooms are the fungal fruiting bodies which contain spores for reproduction that grow below or above the ground. Out of the known 10000+ varieties of mushroom, few handfuls of popular types of mushrooms are edible. Mushroom is a protein-rich vegetarian substitute for high protein non-vegetarian foods. There are several benefits attached to consuming mushrooms.