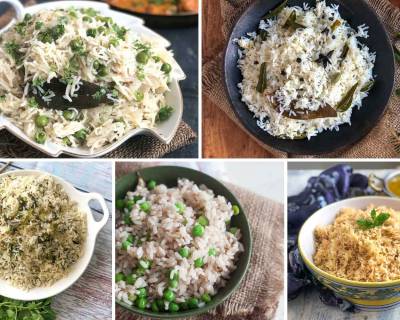 8 Flavorful Pulao Recipes You Can Serve With Curries And Dals
Pulav, which is also called as Pilaf or Pulao, is a delicious Indian dish that is made in every state with different flavours and style of cooking. It is a rice dish that is made with the combination of rice, vegetables and different spices. You can also make a Non Veg Pulav by adding Chicken, Prawns, Mutton, Fish etc. These are also a great weeknight dinner, as they are easy to make and gets ready in no time. It is a common preparation in all the Indian households and is loved by the kids too.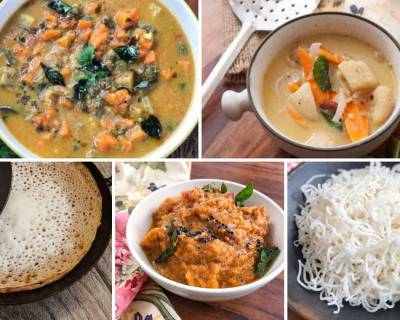 17 Vegetarian Stew Meal Ideas Made Just For Weeknight Dinners
A simple vegetarian stew is a vegetable or mixed vegetable gravy which is slow cooked with the addition of coconut milk. Stew get its complex flavours from a combination of aromatic spices like coriander, cumin, turmeric powder, cardamom, bay leaves, peppercorns and cinnamon. The spices marry in a rich, flavourful sauce that has a comforting, belly-warming appeal.
7 Scrumptious North Indian Dinners Ideas You Can Make Today
As seasons change, along with our attire, our eating habits too change to adapt to the weather. The best season for food is the winters. During the winters we are able to digest better and eat fresh seasonal produce available during this time of the year. Winter meals usually are heavy, enriched with ghee, whole spices and nuts, that help keep us warm from within.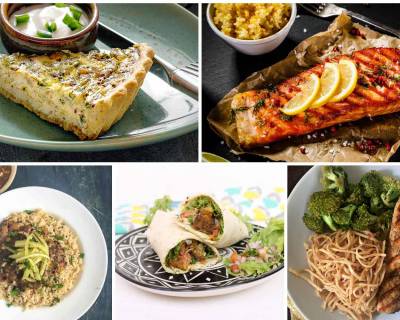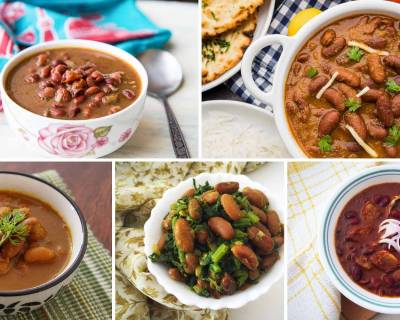 7 High Protein Rajma Curry Recipes Perfect For Lunch Or Dinner
Rajma, also called as Kidney Beans is one of those Indian pulses that is loved by everyone. Especially, when we hear Rajma Chawal, our hunger keeps on increasing. Rajma Curry is one of those curries which is made in every state of India but has a slightly different taste because of the use of local masalas and style of cooking. It is mostly made in North India and is also sold on the streets of Delhi and is enjoyed by many people during winter evenings.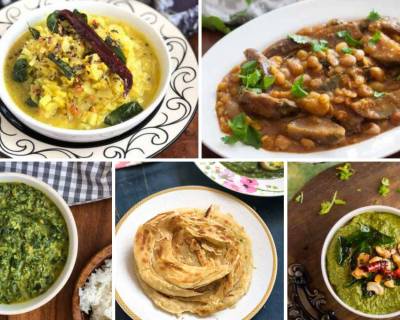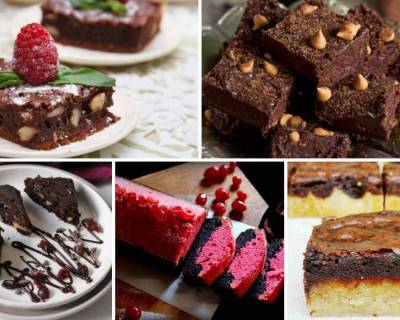 17 Lip Smacking Brownie Recipes Perfect Those Sugar Cravings
Most of us love brownies but every individual is different and everyone has their own way of loving a brownie. Whatever your brownie craving is, here we have some amazing chocolate brownies, Blondies, Brownies with chocolate chips, and brownies with a twist which transform the basic brownie into something amazing.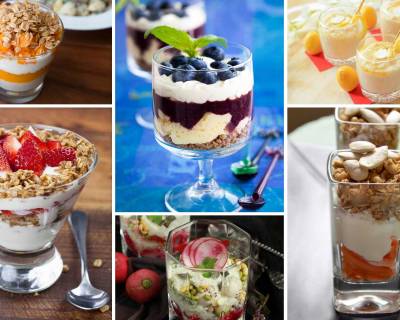 14 Parfait Recipes Make Great Delicious Desserts For That Sweet Tooth
We are always on the lookout to serve something different, something delicious to our families, when it comes to our meals. Apart from which, we also focus on the dessert bit, where we want to ensure its not too high in sugar, yet tastes yummy and made a wee bit healthy as well. One such dish are the American parfaits, that are easy to make and liked by almost everyone.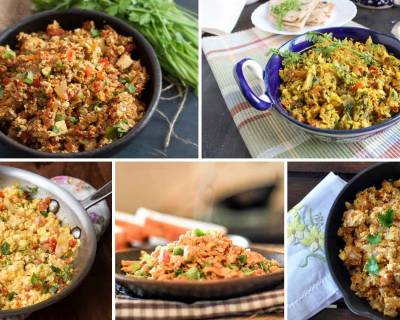 8 Bhurji Recipes You Will Love To Eat For Your Breakfast
Egg Bhurji, one of the most common breakfasts that is prepared in almost every household and is eaten along with Bread Toast or Tawa Paratha. Egg Bhurji is the Indian version of Scrambled Eggs that is very popular all over the world for breakfast. In Egg Bhurji, eggs are scrambled and cooked along with onion, tomatoes and basic masalas. It takes very less time to prepare and thus perfect for your weekday breakfasts when you have less time due to your hectic schedules.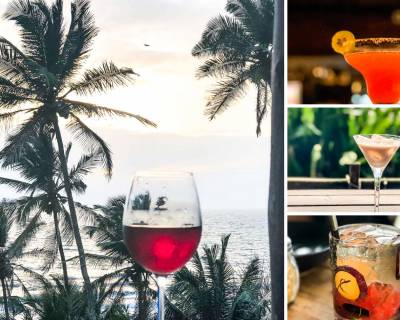 6 Refreshing Drinks You Must Try If You Are In Goa
GOA, one of the most popular holiday destinations in India, offers a lot other than its beautiful beaches and historical churches. When we talk about offer a lot, I am talking about its authentic food and the fresh cocktails. While there are many dishes from Vegetarian to Non Vegetarian, you must definitely try the seafood if you are a non vegetarian, as they are fresh and tastes great.
16 Delicious Hariyali Indian Non Veg Recipes You Must Try | Green Non Veg Curries
We have so many different cuisines from different states in India, each and every dish so flavourful and full of taste. But to include them in our daily diet, we must see that the dish we are including in our daily food includes the nutrients required for our everyday routine. Also we have to see that we are not making the same thing again and again, so that our family doesn't get bored of it and enjoys the food while we sit to eat.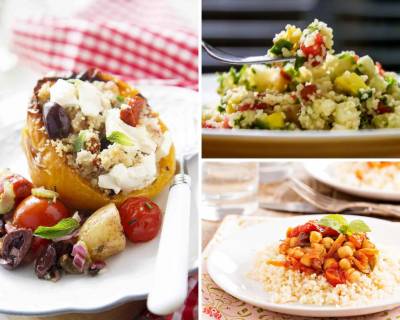 12 Couscous Recipes To Include In Your Everyday Diet
With health and wellness discussions doing the rounds in most conversations, people today are conscious about what they eat, what is good for them, the kind of fitness routines they must set for themselves and the like. Amongst these nutrition they say holds the most weightage. Including healthy ingredients into your diet on an everyday basis is an absolute must.