Breakfast is the most important meal of the day and we all know that a good breakfast can lift your spirits up and lets you be energetic the whole day. So it is important to eat a wholesome and nutritious breakfast which includes all the food groups. Here at Archana's Kitchen, we come up with meal plates that is not only healthy but also delicious.
In this Breakfast Meal Plate, we present to you a favourite dish that everyone likes - Grilled Sandwiches. This sandwich has a spicy potato filling, a filling that is usually used in masala dosas. If you have leftover potato masala, you can use this as a filling for the sandwich. These sandwiches can be packed in kids lunch boxes as well as it is healthy and a filling dish. Along with the sandwich is a stir fry of broccoli. This might seem like a simple enough dish but it is important to cook broccoli the correct way because if broccoli over cooks, then we loose out all the nutrients that broccoli is known for. To end your breakfast is a delicious freshly pressed orange juice to keep your energy up for the rest of the day and give you the added nutrients.
Grilled Sandwiches are popular breakfast dishes, but with a little effort made in the morning we can make a grilled sandwich healthy by adding a perfect fillings in it. This filling has all the goodness of the spices such as cumin and mustard and everyone's favourite vegetable - potato. You can toast the sandwich on a pan if you are eating the sandwich right away or in a sandwich grill so that the filling stays in when packed into a lunch box.
If you like this recipe, here are some more Sandwich recipes :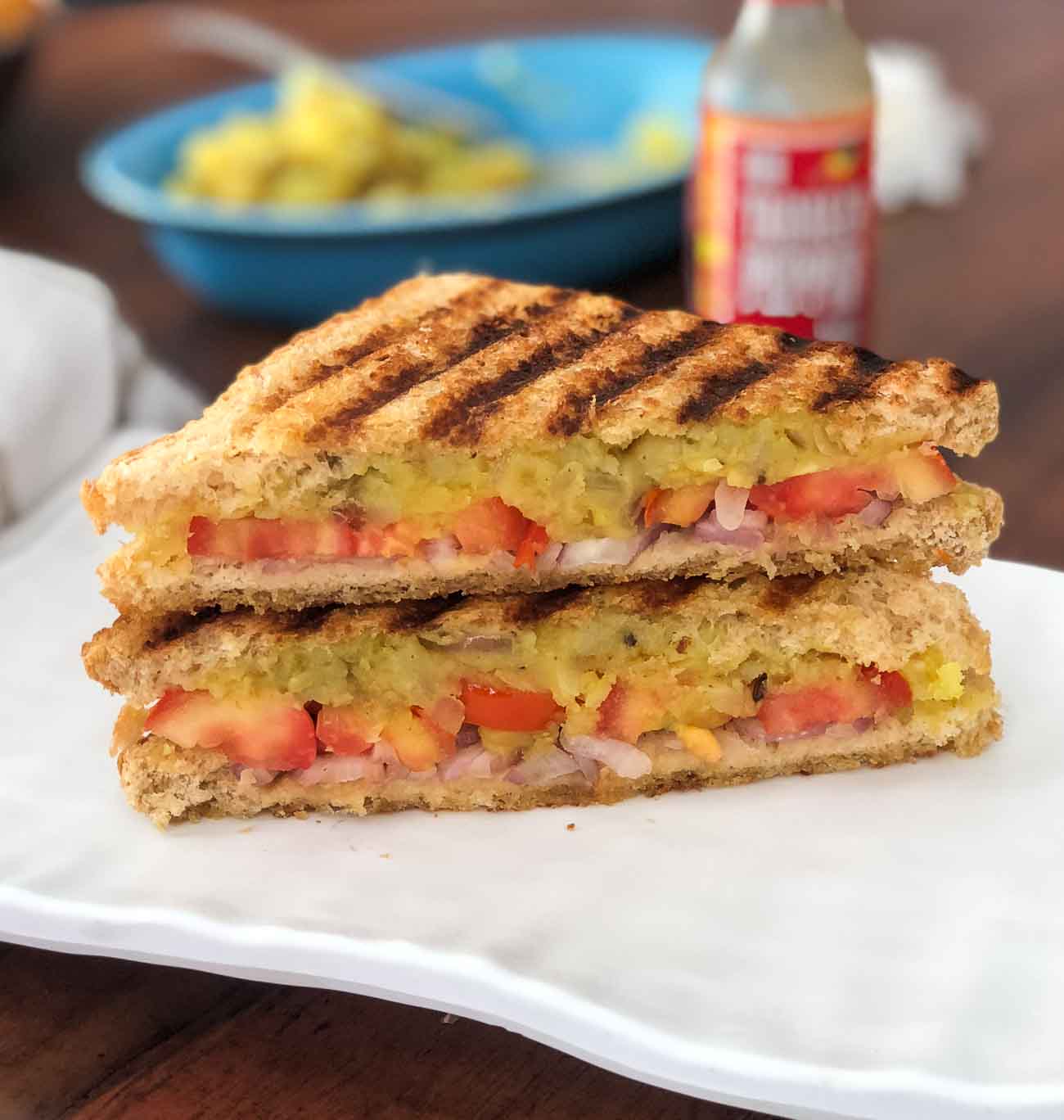 Broccoli when cooked to perfection, is a brilliant side dish for any sandwich or breakfast dishes. When you take a bite of a broccoli it should have a balance of crunch and softness and that is when you know that Broccoli is cooked perfectly. If Broccoli is overcooked, it loses its nutritive value. In this recipe, we have added a sprinkle of crushed peanuts which makes a perfect accompaniment to the grilled sandwich,
If you like this recipe, here are a few more Broccoli recipes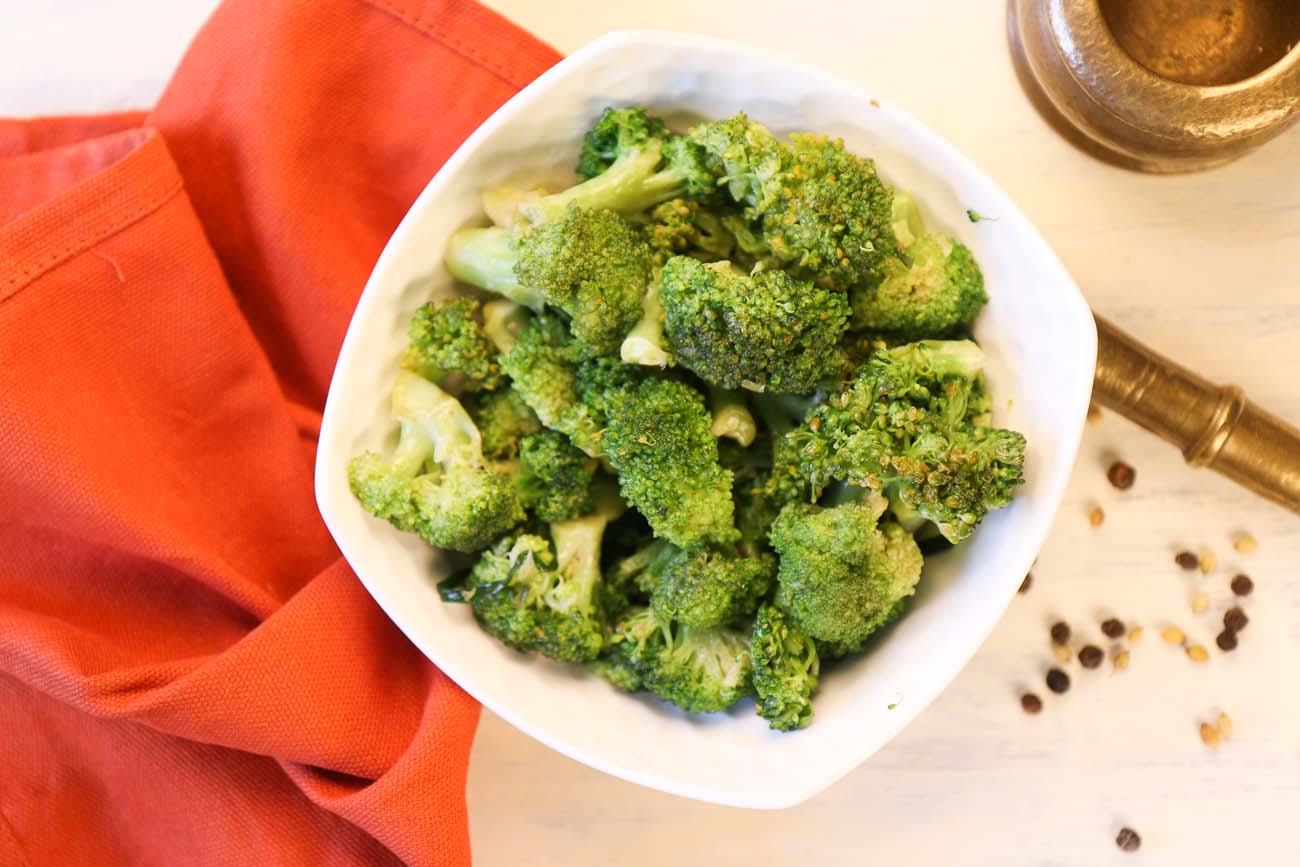 A glass of freshly pressed Orange Juice after a sandwich is best way to end your hearty breakfast. It is ideal to make juices at home as they will not contain any preservatives or excess sugar as compared to the store bought variety. So, here is a recipe that will help you make the best fresh pressed orange juice by utilizing the orange as a whole.
If you like this recipe, here are some more juice recipes